While some countries are working to develop new regulations to adapt their economic system to the use of cryptocurrencies, there are others that are completely opposed to embracing this emerging technology.
In this article, we will be covering which states deem cryptocurrency use or trading as illegal actions.
Vietnam
Vietnam's government and its state bank do not consider Bitcoin and other cryptos as being a legitimate payment method, although it is not regulated as an investment.
Pakistan
Starting with 7 April 2018, the State Bank of Pakistan [SBP] has announced that Bitcoin and other kinds of digital currencies are illegal in Pakistan.
The bank has posted the official notice on its website and has also made the news available on its official Twitter account.
Indonesia
On 7 December 2017, the Bank Indonesia issued a ban regarding the use of cryptocurrencies including Bitcoin as payment methods, becoming in effect on 1 January 2018.
Cambodia
The National Bank of Cambodia (NBC), the Securities and Exchange Commission of Cambodia and the General-Commissariat of National Police stated on 19 June 2018, that "the propagation, circulation, buying, selling, trading and settlement of cryptocurrencies without obtaining license from competent authorities are illegal activities" and "shall be penalized in accordance with applicable laws."
Taiwan
Regulators have issued public warnings in which they stated that Bitcoin does not have legal protection, "as the currency is not issued by any monetary authority and is therefore not entitled to legal claims or guarantee of conversion".
Financial institutions have also been warned by regulators that necessary regulatory actions may be enforced if they are found using Bitcoin.
Algeria
Algeria doesn't allow interacting with cryptos in any way, shape or form. The country has stipulated in Art. 117. the following:
"The purchase, sale, use, and holding of so-called virtual currency is prohibited. Virtual currency is that used by internet users via the web. It is characterized by the absence of physical support such as coins, notes, payments by cheque or credit card. Any breach of this provision is punishable in accordance with the laws and regulations in force."
Iran
The Central Bank of the Islamic Republic of Iran released a statement in April 2018, which stated that the country's banks and financial institutions are not allowed to deal with cryptocurrencies, naming money laundering and terrorism financing risks.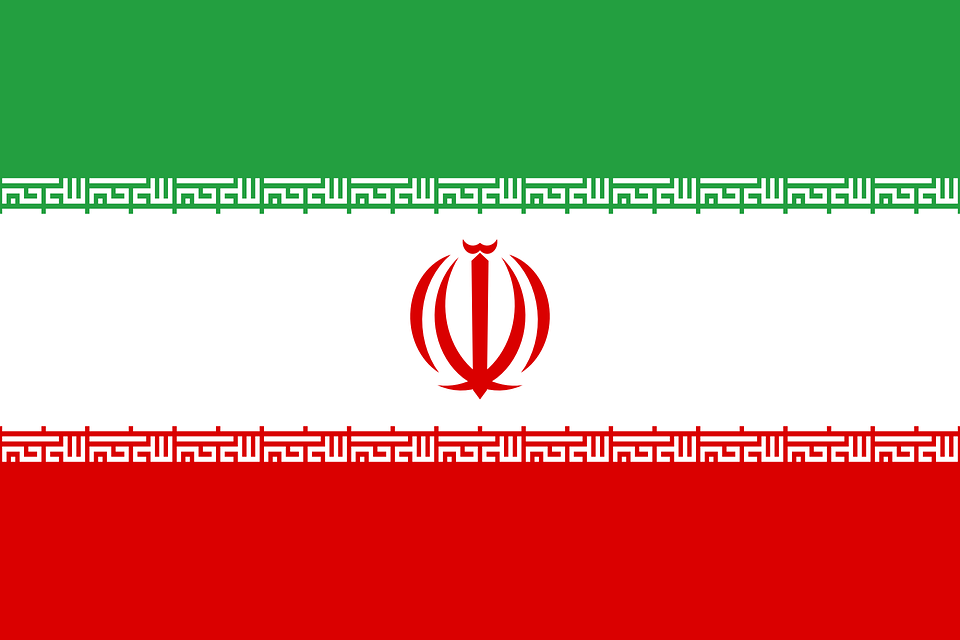 Ecuador
The Ecuadorian government banned cryptos and Bitcoin after they held a national assembly in which the motion passed by a majority vote.
"Electronic money is designed to operate and support the monetary scheme of dollarization," said Diego Martinez, economist and delegate of the President of the Republic to the Board of Regulation and Monetary and Financial Policy.
Colombia
In 2014, the Superintendencia Financiera warned financial institutions that they are not allowed to "protect, invest, broker, or manage virtual money operations." Colombia does not allow the use of Bitcoin or investing in it.
Bolivia
The Central Bank of Bolivia issued a ban on the use of Bitcoin and other cryptocurrencies in 2014.
Morocco
On 20 November 2017, the exchange office declared in a public statement the following: "The Office des Changes wishes to inform the general public that the transactions via virtual currencies constitute an infringement of the exchange regulations, liable to penalties and fines provided for by [existing laws] in force."
The next day, the monetary authorities also issued a joint statement made by the Ministry of Economy and Finance, Bank Al-Maghrib and the Moroccan Capital Market Authority (AMMC), which warned that Bitcoin is often used "for illicit or criminal purposes, including money laundering and terrorist financing".
Abdellatif Jouahri, the governor of Bank Al-Maghrib, said on 19 December 2017 at a press conference held in Rabat during the last quarterly meeting of the Bank Al-Maghrib's Board that Bitcoin is not a currency but a "financial asset".
Russia
Russia has rather ambiguous regulations regarding cryptos, as Bitcoin is not regulated, though its use as payment for goods or services is prohibited.
China
China's banks and other financial institutions are forbidden to transact or deal with Bitcoin and cryptocurrencies.
On 1 April 2014 PBOC ordered the closing of all Bitcoin trading accounts at commercial banks and payment companies.
Cryptocurrency exchanges or trading platforms were officially banned in September 2017 with 173 platforms being closed down by July 2018.
The People's Bank of China announced in early 2018 that the State Administration of Foreign Exchange led by Pan Gongsheng would crack down on Bitcoin mining. Many Bitcoin mining operations in the country have ceased their activity by January 2018.
Conclusion
Although almost 10 years have passed since Bitcoin first entered the world, many countries till lack the regulatory framework to handle, restrict, regulate or ban this cryptocurrency. The use of cryptos is often associated with illegal or criminal transactions, and many governments cite this as being the reason for their ban. But as time progresses, many countries will step out of the grey area and eventually develop regulations for cryptocurrencies.
* The information in this article and the links provided are for general information purposes only and should not constitute any financial or investment advice. We advise you to do your own research or consult a professional before making financial decisions. Please acknowledge that we are not responsible for any loss caused by any information present on this website.