Buying a cryptocurrency and watching it grow its value over time is one of the most satisfying things that you get as a crypto investor. But there's something even better – you can do some simple task, earn cryptocurrency for it, and see it grow over time. I've always been a fan of working for cryptocurrency or finding smart ways to earn free crypto.
Earn crypto by shopping online
Did you ever know that you can buy things that you usually do with FIAT currency and earn crypto?
A few years ago, this was not possible. But now, some companies allow you to shop and earn cryptocurrency.
Below I'll mention the most known and respectable ones:
Lolli – With Lolli, you can get up to 30% cashback using their extension. Lolli is available for USA users only. You can check out this Lolli review to find out more details.
Shopnext.io – Shopnext allows you to link your card to different merchants and earn based on your spending. You'll get rewards in their token, which you can convert for Bitcoin, Ethereum, or another crypto asset.
Stormx – Stormx is another well-known platform where you can shop and get cashback in crypto. They've paid more than $5 million to their users so far. You can install the StormX extension and start earning.
Learn and earn crypto – Learn about new cryptocurrencies and get rewarded.
To promote their new tokens, certain companies offer small tokens to reward users who read more about their projects.
It's a new way of learning about crypto and getting some tokens as a prize. Note: You might need to complete KYC for some of the services below.
This is usually made possible by creating a partnership with a big brand. All you need is to learn, complete quizzes, and claim a few dollars worth of crypto.
You can do this on various platforms, such as:
Coinbase – Login into your Coinbase account and head to Coinbase Learn. This service is not available worldwide; only certain countries and accounts are eligible. But you can earn tens of dollars if approved.
Coinmarketcap – Coinmarketcap usually lists a few digital assets that you can learn about and earn some tokens. Right now, there might not be so many, but the rewards were awesome in the past.
Cakedefi – Cakedefi has an option where you can earn a small amount of crypto if you complete some quizzes.
Revolut – Revolut has a part in the app where you can complete a few quizzes and earn around $5-$10 in crypto. It's not much, but that amount can increase in a better market, especially with the growth of the blockchain industry.
There might be even more, but that's the best ones I found. The point is you get some extra knowledge about a new protocol that can change the crypto world and an income. That's a win-win.
Using Brave browser
Brave browser is one of the most known privacy-focused browsers right now. In the past, Brave browser offered rewards if you invited someone to their program.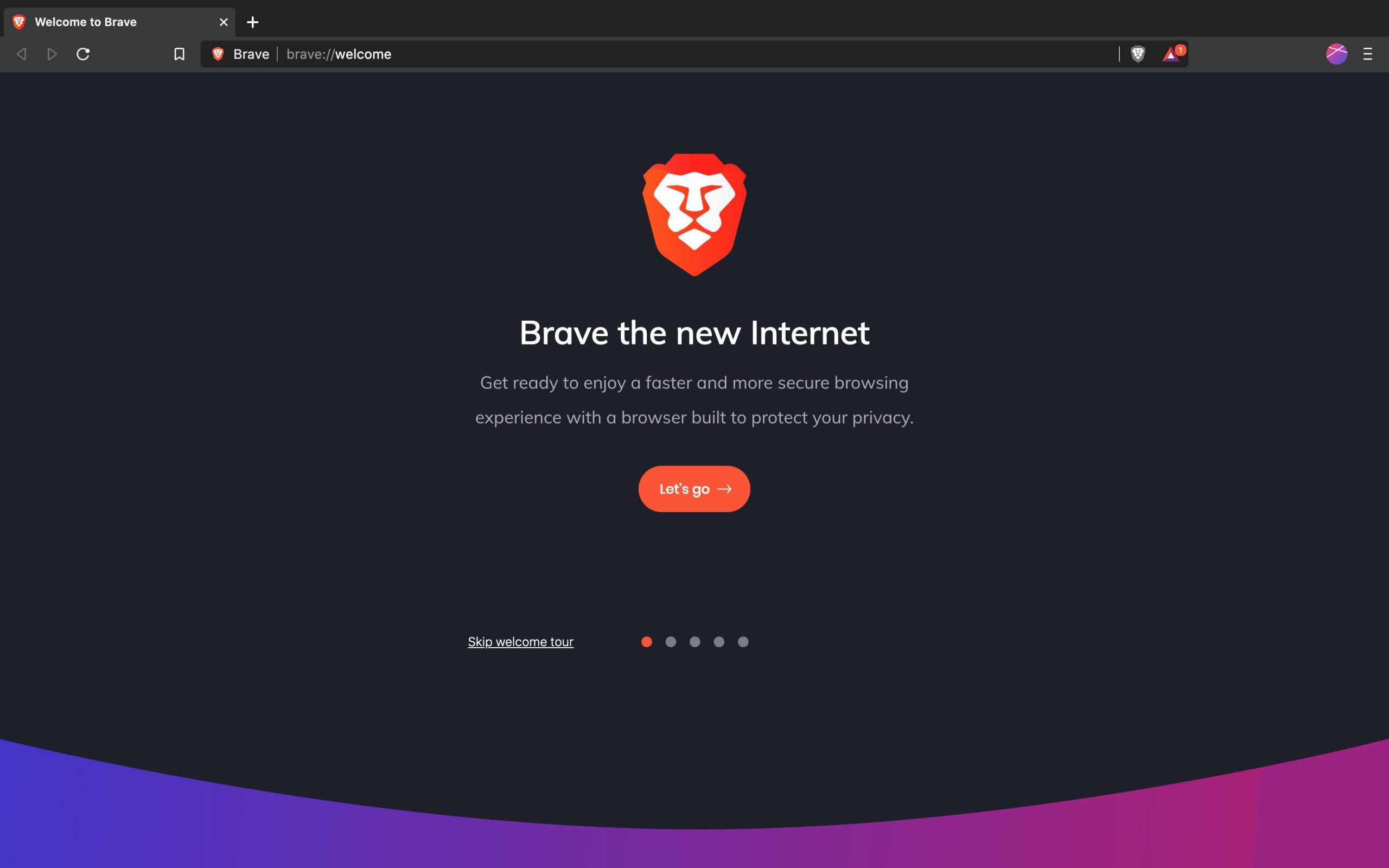 A lot of BAT was made convincing people to try Brave browser – because the product itself was strong and had a real use case.
But that doesn't mean that you can't earn crypto with Brave browser now. Their Brave rewards program allows people to see ads and get earnings.
Some users reported getting an income of $5 per month from Brave browser by just surfing the web. The point is, you lose money if you don't use Brave browser.
Using Presearch – Get paid to search
Presearch is a search engine, just like Google. It's not the world's best search engine – but it does its job extremely well.
All you need to do is create an account on Presearch, and then you can earn an income by surfing the web.
Users can earn an income between 0.10 PRE and 0.50 PRE per search, limited to 8 PRE per day. And an extra 25 PRE when you invite a friend to Presearch.
As PRE is just a bit under 5 dollars worth of cents, the rewards might not be so big – but it's an extra income.
Earn crypto from airdrops – Crypto rewards for adding value
Uniswap was not the first airdrop, but it was the one that put the airdrops back on the table. The airdrop was worth 5 figures at the top value.
Bitcoin Cash was an 'airdrop' to Bitcoin holders as well. Basically, the BTC holders got new BCH tokens based on the number of BTC in their wallets. The airdrop was worth almost 20% of a bitcoin in 2017.
Note: Bitcoin Cash appeared after one of the hard forks that Bitcoin had; it was not purely an airdrop.
There were many others worth 4 figures or 5 figures.
Free crypto airdrops have been hunted by hundreds of thousands of people ever since.
However, not all crypto airdrops were so big.
Yet, to get an airdrop, all you need to do is find new projects, get involved, try their services, test their protocol, and you might be eligible for getting digital assets as a reward.
Be a 'bug' hunter – Find security-related bugs and get rewarded in crypto
Any big crypto exchange has a good bug bounty program. You cannot create a top exchange without a bug bounty program that will make your platform even more secure.
And that's why crypto exchanges decided to offer big bounty rewards.
After all, it's better to pay someone a large amount to solve a bug that can turn into a massive hack or even the company's insolvency.
Kraken has one of the best bug bounty programs in crypto, where you can get up to $100,000 in Bitcoin for a major vulnerability.
Crypto.com has another bug bounty program that rewards its users with up to $80,000 for finding security flaws.
Lastly, Binance's bug bounty program offers up to $100,000 in crypto rewards for all of its crypto ecosystems (Binance smart contracts).
These are the best ones, but each major platform should have one. Offering a reward to keep the funds safe is something that has been long necessary for the industry.
Freecash.com – Complete offers and get cash
Freecash.com is a place where you can earn rewards by completing different offers.
For example, you could win up to $25 if you install a poker app and level up, $0.5 if you install an app, or $7 if you order a crypto card.
After creating an account, you can do various tasks and earn some of their coins – which you can exchange for Bitcoin, Dogecoin, Ethereum, or Litecoin.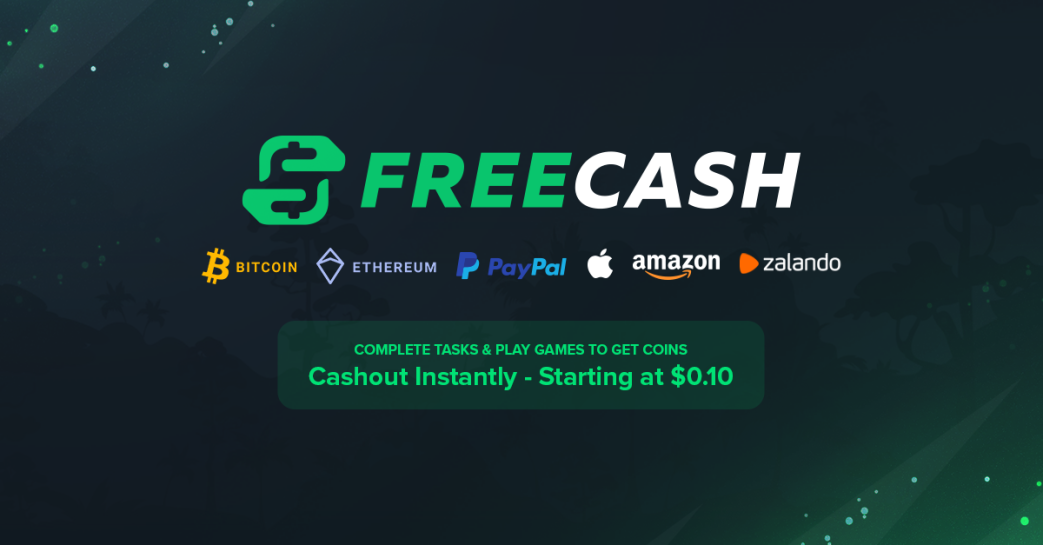 The Freecash platform started accepting cryptocurrency withdrawals 3 years ago. They don't have many cryptocurrency withdrawal options, but you can trade any cryptocurrency above for another one using a CEX or a DEX.
You probably won't make a fortune with Freecash, but you earn free cryptocurrency. And it doesn't take so much to get it. I personally have 94 offers that I can do, while a friend of mine has 100+.
Oh, and did I mention that you can win up to $250 by signing up on Freecash?
Don't get your hopes high – we won just $0.25 when we registered, but it's a start.
Affiliate and Referral method – Promote a Crypto Exchange or your favorite platform and earn crypto
The affiliate and referral method is one of the most known in cryptocurrency and in general. All you need to do is to invite someone using your referral/ affiliate link – and you'll earn a reward or commission.
For example: Let's say I invited 2000 traders to Binance. For each transaction, Binance would pay me 30% of their fee. Let's say all of the 2000 traders have a trading volume of 10M, and Binance's fee is 0.10%.
That means I earn $3,000 monthly from my referrals' trading volume. Pretty cool, right? Binance was just an example, but there are more crypto affiliate programs, such as:
Ledger – Ledger offers a 10% affiliate commission. So, if you buy a ledger through this link – I'll make 10% of its worth. Yay, and thank you!
Coinbase – Coinbase offered $25 in BTC if you referred someone who purchased cryptocurrency worth $100 or more on their platform. And that offer is available since BTC was under $2,000.
Paxful – Paxful is another example of a good affiliate program, where you can earn 50% of the fees that Paxful gets from your referrals' trading fees and 10% from the fees of the users invited by your referrals. Sounds tough? You can read the Paxful affiliate program review.
Affiliate marketing is one of the most challenging things, though, as you need to do a lot of work to obtain a monthly income. Also, some programs pay only once.
Note: Affiliate marketing requires a lot of research and expertise, which you can obtain by searching affiliate marketing courses, surfing the web for tutorials, and, most importantly, by trying.
Micro tasks websites – earn a small amount of digital assets for doing tasks
A microtask website is a place where you need to do some small tasks to earn a certain fiat currency or token.
Tasks can vary from the simple task of testing a website, putting your email in a list, re-tweeting a tweet, etc. These tasks are easy, and the payout is small.
I've selected two micro tasks websites where you can get tokens:
Cointiply – Cointiply has paid its members with over 290 BTC since its launch. Their app has over 500k installs and mostly has good reviews on Trustpilot.
FreeCryptoRewards– You can withdraw in over 20 cryptocurrencies, and the process takes a maximum of 48 hours.
There may be more websites like the two above – and remember to check the Trustpilot reviews prior, as there might be ones that won't pay a dime.
Earn Crypto by watching videos
Yes, there are some platforms where you can watch videos and earn some digital assets.
They're similar to YouTube, but in this case, you are also getting something.
One of these services is Odysee, where you can watch videos or upload videos and earn LBRY.
You won't make too much by watching videos or by the earn rewards page from Odysee, but you can earn crypto if you upload quality videos from tips from other users.
And most importantly, you can even upload videos that you have uploaded on YouTube.
I recently saw someone with 124 views on his video that already earned $1.6. But I also saw someone with 3,000 views who earned only $0.2. It depends on your niche and how good your content is.
Odysee is a way to get some extra income if you're already a content creator or want to become one. It's a hard process to make a fortune on it, but it's a needed protocol for decentralization.
Faucets – the oldest way to earn crypto
Did you know that at one point in the past, there was a 'faucet' that used to give 5 BTC for free? Gavin Anderson, one of the Bitcoin pioneers, was its creator.
Gavin Anderson created the terminology of a faucet in the cryptocurrency world by being the first to create a website where people would get free crypto. His project helped people earn millions in crypto, 19700 BTC more exactly.
After Gavin, more and more people created this type of website and called them 'Bitcoin faucets.' The strategy was simple: visitors would enter the Bitcoin faucet webpage and see a lot of ads, which the webmaster used to gain a profit.
The webmaster would pay the visitor bits of Bitcoin, called Satoshi.
Bitcoin faucets were a big opportunity in the past. Right now, you probably won't make a fortune, but it's another way to earn crypto for free.
If you're interested in finding out the best faucets, you can check these articles:
One of the best things about crypto faucets is that you don't need to spend too much time or do something complicated, but the reward is small.
Earn crypto by using a crypto debit card
The first crypto debit card launched by a business was created back in 2017.
In 2023, most big exchanges have their own crypto debit card, and you can earn crypto by using it.
Most of the cryptocurrency debit cards offer a small cashback on your purchases, offered either in BTC or their own cryptocurrency.
The most awesome thing is that you can use a cryptocurrency debit card and shop using Shopnext, Lolli, or StormX and earn twice.
The most known crypto debit cards are Crypto.com debit cards and Wirex debit cards, each of them offering a cashback, as well as decent interest rates on their token.
But some competitors started to appear, such as:
Crypto debit cards are useful as they allow you to get some extra money from your purchases. It won't hurt to have one or two.
Freelance for Bitcoin on different websites
The easiest way you can earn cryptocurrency is by working for it. Many projects are looking for employees – from technical support and writers to management positions.
My first cryptocurrency bag was made by freelancing on different websites for coins. All you have to do is find a good platform where you can find some projects – and then do your best.
Here are some of the best ones:
Similar to this one, there is another way to earn crypto.
Get a job in the crypto industry
The blockchain, the protocols, and the whole new industry that appeared almost 'overnight' opened a lot of jobs around the world.
There are tens of thousands of projects that are working hard to become well-known. Some have a token, while some don't. But all of them are looking for capable people to help them succeed.
And here are the best websites to find a crypto job:
Right now, there may not be so many jobs due to the market conditions. But someone with the right skills could surely find one.
Publish content and get tokens
Another great way to earn crypto is by publishing content on various platforms.
The best are decentralized blockchain platforms where readers can donate tokens if your content is useful – basically, you get coins for writing quality posts.
Let's list some of those platforms:
Don't expect to make a fortune here, as it depends on your writing skills and your target audience, but it's a way to earn crypto that you should know.
Create Nodes & becoming a validator
Creating a node is probably one of the hardest things to do, as it requires technical knowledge about setting up a VPS and blockchain programming in some cases.
But it's one of the most rewarding ones. In the past, creating a node for a project, keeping it up to date, and running for a few months can turn out in a life-changing amount of crypto.
The best I've heard was around $100,000, but the regular profit is around $2,000+.
What you have to do here is:
Check daily for new projects appearing in the crypto world.
Learn their protocol and programming language if you don't know it.
Set up a node, maintain it for a few months
Hope for the best from the project
There may be projects that won't deliver, and there may be somewhere the bonus will be low, but by trying and trying, you'll surely hit a winner.
Become a Testnet hunter
Testnets are something relatively new in cryptocurrency. It requires you to go to a protocol and interact with all of their decentralized apps.
One of the most known testnets of 2022 was the Aptos blockchain, which had an airdrop of over $2,000 for testing it.
On a testnet, you just have to go and try the protocol, see how it moves, interact with things, be active on Discord, spot some bugs, and maybe try some staking (if they have it available).
Aleph Zero testnet had a testnet bounty of 300 AZERO per month of testing (over $300 at today's price).
Most testnets probably won't have an airdrop for the testers, but you don't need crypto to test it; you just have to dedicate some of your time.
Be active on Bitcointalk
A signature campaign on Bitcointalk was the real OG way to make more Bitcoin before Bitcoin even became mainstream.
There are certain businesses that will offer you an opportunity to advertise them in your BitcoinTalk forum's signature and earn crypto by the number of posts you make.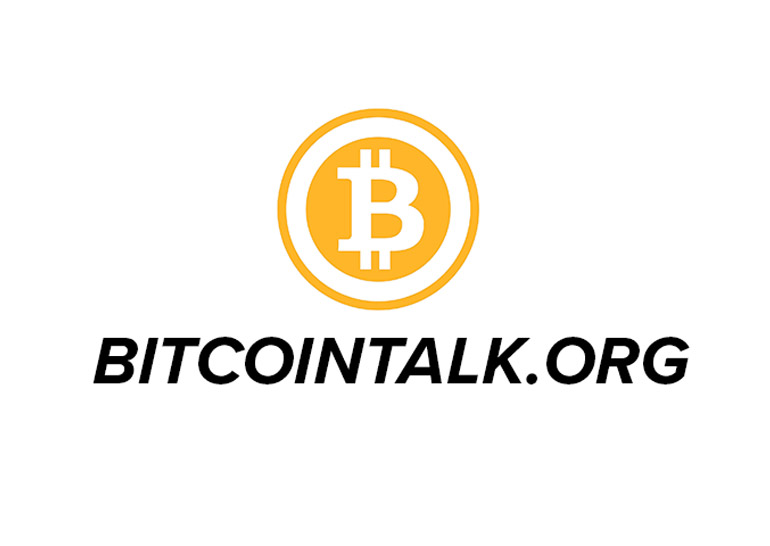 Of course, not all of your posts will be accepted, as the posts are subject to the campaign's terms of service.
To find out more about this, you can check the following topic.
On Bitcointalk, there are also some bounties where you can make some crypto, businesses that require some services, or advertise what you can do on their marketplace, as mentioned before.
Play P2E Games – Play in a Metaverse or a virtual world and earn crypto
The first time I heard about a play-to-earn game was in 2014, and it wasn't related to crypto at all.
But now, there are plenty of play-to-earn games where you can make a living by playing games. Let's get into a small list of the best games that you can play:
And there are many, many more P2E games that you can play. For some, you need only an account, while others require an NFT or a pack of cards.
Stream to earn
Stream to earn crypto is something that appeared a few years ago. While the market is not fully developed, there are some stream platforms that you can use and earn cryptocurrency:
Dlive – Dlive is a decentralized streaming platform based on a blockchain protocol. Streamers can earn Lemons, the price of a Lemon being fixed at 0.012$. You'd need around 4250 to withdraw from the platform – and you also have an alternative to withdrawing in USDT, BTT, or TRX.
Twitch – Twitch is accepting cryptocurrency payments through Bitpay. Streamers can also put their address to receive cryptocurrency on their channel to receive crypto directly. Twitch accepts Bitcoin, Ethereum, Litecoin, Dogecoin, Shiba Inu, and many other cryptocurrencies.
Be active on /r/Cryptocurrency

The /r/cryptocurrency subreddit is a crypto ecosystem where you can make money by contributing to posts, polls, and so on. By doing this, you earn MOONS.

Moon is an ERC-20 cryptocurrency on Arbitrum Nova. The token was launched in 2020 as a part of community points project.
What do you need to do?
Be active on /r/cryptocurrency
Comment & post useful stuff – you will earn MOONs based on your karma, so don't post useless things.
Vote on polls
Post quality memes on /r/cryptocurrencymemes
The karma obtained for the tasks above will turn into small amounts of MOONS, which you can sell to other cryptocurrencies or HODL.
Staking your cryptocurrency
By the time you've completed most of the tasks above, you probably earned some crypto. It's time to learn about staking.
Staking is the process of securing a network by locking your tokens and earning a certain annual percentage rate (APR) for it.
Cosmos has a 23% APR rate, which means that you'd make $230 profit for a $1,000 ATOM staked for a year. But remember: if you stake a cryptocurrency, you get the same cryptocurrency as a reward.
By staking a cryptocurrency, you're helping secure the protocol and also helping yourself get some extra cryptocurrency, but your coins can be locked for a certain period.
One of the easiest ways to earn more cryptocurrency is by staking, but the downside is that you cannot do transactions with your coins while you're staking.
Listen to Podcasts and get free cryptocurrency
Wondering if it's possible to listen to your favorite podcast and earn crypto? Using Fountain, that's now a possibility in 2023. Fountain integrated Zebedee's API which can be used to reward users small amounts of BTC (Satoshi).
There are many known podcasts there, such as the Pomp Podcast, Unchained, What Bitcoin Did, Bitcoin Magazine Podcast, and many more. Besides the fact that you can improve your knowledge about protocols and coins – you can also earn a small income.
Fountain is the only app that pays you for listening to a podcast for now. And while the amount is not amazing, it's some extra crypto that you got for free.
Earn XTM tokens by being active on Torum
Torum is an innovative SocialFi platform where users can talk freely about investing, business, and even day-to-day events.

Torum has its own token – XTM – which is listed on Kucoin, Uniswap, Huobi, and MEXC exchanges. You can earn coins by doing a few missions on Torum – similar to quests in a game. Users can receive 75 XTM tokens when they join Torum.
XTM currently has a value of $0.0158 and it's one of the projects that have been active since 2021. You need an account to use Torum, and it may take a while to verify it.
With over 260,000 users, being active on Torum and completing the daily quests can bring a bit of an extra income.
Participate in Giveaways and Earn Crypto
Crypto is a place where a lot of new cryptocurrencies promote themselves by having a giveaway. Projects spend thousands of dollars on doing these giveaways, all to increase the number of their followers.
Participating in giveaways is a full-time job – such as trading. There are tens or hundreds of giveaways going on per minute and some of them need a bit of work.
There's also risk – some of the giveaways might not pay and you'd lose your time helping them. There's no exact protocol for giveaways, but most of the projects use Twitter – as it's easy to access for any crypto enthusiast and most of the people already have an account there.
How much you can earn is subject to your luck and the number of giveaways you participate in. If you're someone with a lot of time on their hand looking for some way to spend it -you might try this one.
Earn By Driving with DIMO
Dimo is another great project that started in 2022. According to their website, they're "The user-owned digital ecosystem that's driving change.". The only downside of Dimo is that you need to have money for a $300 investment, which can bring a consistent income in the long term.
Dimo has an AutoPi miner, which offers valuable information about your card, such as: Support for major brands, car health diagnostics, private location tracking, and many more. These details as sent directly into your Dimo App. But the coolest part is the Dimo Rewards.
By driving and offering Dimo information about your card, you could get rewarded and make a nice side income. 5 months ago, a user reported a $80 income per week in DIMO tokens, but the number of cars is not specified.
DIMO token is also listed for trading on Coinbase Pro. With a market cap of around $15 million and a DIMO price of $0.12 – the protocol can see massive growth – depending on the number of people willing to use their services and pay for their partners.
Conclusion
There are many, many ways to earn cryptocurrency for free or to work for those assets.
I did most of the things mentioned on this list and found some that are perfect for me. I hope you'll do the same and earn crypto the smart way of investing, even in a bear cycle.
Remember to keep an eye on this article as we're going to update it weekly, and also subscribe to Coindoo's newsletter to receive special ways to earn crypto.
* The information in this article and the links provided are for general information purposes only and should not constitute any financial or investment advice. We advise you to do your own research or consult a professional before making financial decisions. Please acknowledge that we are not responsible for any loss caused by any information present on this website.