To mine ETN, network nodes spread worldwide compete to solve a cryptographic puzzle. Of course, the first miner to solve the puzzle is handsomely rewarded with ETN. Here is how to mine ETN and the best ETN GPU mining equipment to help you cash on this opportunity.
Electroneum is arguably one of the best cryptocurrency projects since Bitcoin. Just as Bitcoin belongs to the bucket of public blockchains, ethereum, ZCash, Monero, and the rest, mining it is the only way to add a new block to the chain.
About How to Mine ETN
Unless you are willing to invest tens of thousands of dollars in ETN GPU mining equipment, ETN mining pools are the simplest ways to start mining this cryptocurrency. Mining pools have become popular ever since deep-pocketed investors made their foray into mining.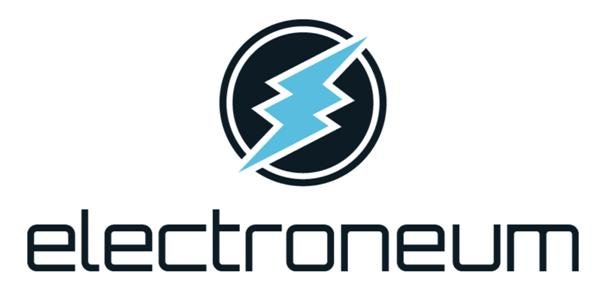 The current mining reward on the Electroneum is around 6400ETN, roughly $140 based on the current trading price. When the Electroneum network first launched in 2017, the price was low, and mining was not a get-rich-quick scheme.
Many of the first ETN miners were developers or crypto enthusiasts looking out for a profitable trade who believed in the project and wanted to support the cause. With the increasing ETN price, mining became more lucrative, attracting the tech-savvy who understood ETN's potential.
Nowadays, with ETN price more than doubling its debut price, mining Electroneum is seen as a profitable business, even though fiercely competitive. However, as the ETN network expands its user base, new investments in mining equipment are likely to prove gainful.
For individuals learning how to mine ETN, the path to profitability is a familiar one. However, gaining access to some used ETN GPU mining equipment will help them make ETN more effective.
Things to Know When Mining Electroneum
For starters, the broader purpose of the Electroneum network is to enable millions of people from the developing world to enjoy easy access to digital finance products. In addition, the network is designed for mass adoption and supports a widely adopted cryptocurrency.
Before you decide to mine ETN, here are a few things you need to understand. There are currently different approaches to Electroneum mining, including pool, solo, and cloud mining. The choice in approach will depend on what you have and what you need to be profitable.
In the crypto mining world, mining pools are considered the go-to for mining at an individual level. This approach allows participants to smooth out their revenue at the cost of a discount paid to the pool coordinators, who keep everything in check. It is very important when someone wants to learn how to mine ETN.
Once the mining rewards are safely deposited into your account, the next step involves checking how their value will grow over time. For digital currencies, the value grows by the hand of demand and supply forces. So far, ETN crypto has had a solid run on the price charts.
ETN attracted almost $40 million in revenue from its token sale as investors cashed in for over 115k coins during the token sale alone. The market cap of the Electroneum network is currently north of $120 million, triple what investors paid for during the ICO.
PricePrediction.net, a popular cryptocurrency price forecasting system, projects ETN prices to sustain a steady rise for the next ten years. Put it another way, your mining efforts for the Electroneum network will not go unrewarded.
Step by Step Guide | How to Mine ETN
Now to the severe mining business, below is a step-by-step guide on how to mine ETN. Competing with others to solve a cryptographic puzzle can seem daunting to the non-technicals, but it is pretty simple. Let us dive into the two main ways to mine ETN:
Mobile Phone ETN Mining
While it is common knowledge that to mine a cryptocurrency, you will need a capable machine (an ETN GPU mining unit in this case), your smartphone can also become a tool to help you boost your ETN portfolio.
For mobile phone mining, the solo approach would be a tough sell. Some might consider it a pointless endeavor. With ETN mining pools, on the other hand, you can capitalize on the exponential growth of cryptocurrency users, which has attracted more miners.
Now all you need to do when learning how to mine ETN is:
Step 1: Download the mining application on your iOS or Android device's app stores and install it.
Step 2: Create an account on the Electroneum website.
Step 3: Use your account details to sign in to your account from the app to start mining.
Step 4: Follow the prompts to activate your ETN wallet and configure a PIN.
Step 5: Launch the mining operation on the app.
The mining process works without active supervision. You need to check back regularly to ensure everything is working smoothly. Every ETN coin you earn will be stored directly in the in-built wallet.
Computer-Based Electroneum Mining
The popular way people mine cryptocurrencies is through their computers. ETN is no different. Here still, you can combine the computing power you bring to the table with that of thousands of miners in an ETN mining pool.
At the same time, the solo mining approach is a viable case when it comes to mining on your computer. The secret is to combine what you have with the best GPU mining equipment to scale your mining operations. Once you know how to mine ETN on your computer, do this: 
Step 1: Go to the Electroneum website. Complete the bot mitigation query by using your mouse to complete the puzzle.
Step 2: Save the wallet information as a PDF file to your device.
Step 3: Download and install the Electroneum mining software by obtaining the ZIP file from Github.
Step 4: You will need a pool address, which you can obtain from the ETN pool website.
Step 5: Enter your ETN wallet address.
Step 6: Enter the miner to begin the mining operation.
Lastly, you will be asked about security certification and a hash-type letter. The letter 'n' is always preferred by new miners. Insert your choice and complete the process by clicking enter. Once everything is set, you will start earning ETN directly to your wallet.
Electroneum Mining – Pieces of Advice
ETN mining pools use algorithms to distribute earnings to all its members like all mining pools. Therefore, a pool will work to the benefit of all participants by delegating mining tasks among all members. The best pool will delegate based on the level of the computing power of each miner.
Spacepool is by far your best bet for mining ETN. The pool coordinator takes a slight 0.1% cut from your mining revenue. In terms of market share, Spacepools controls up to a tenth of the hashrate of the Electroneum network.
Fairhash is a little heavy in operational charges, attracting up to 1% in fees, but it gives you access to a decent hashrate. The same can be said for Poolin, which charges a 2% fee for access to more than 10% of the ETN network hash rate.
Nanopool offers the same deal as Poolin, charging a 2% fee for mining in this pool, with access to about 10% of the network hashrate. Besides fees, other factors unique to each miner will determine the choice of an ETN miner.
How to Mine ETN – Verdict
It is so easy to learn how to mine ETN. However, the best thing about mining ETN is the wealth of options offered that allow you to make money in so many different ways. That includes the miners' favorite ETN GPU mining equipment.
Still, if you cannot afford to set aside the amount of investment required to sustain such an energy-intensive operation, joining one of the many ETN mining pools is a viable option. Combine the tips offered here to get your best chance at a profitable ETN mining experience.  
* The information in this article and the links provided are for general information purposes only and should not constitute any financial or investment advice. We advise you to do your own research or consult a professional before making financial decisions. Please acknowledge that we are not responsible for any loss caused by any information present on this website.