The best Bitcoin faucet is a digital platform that dispenses a small amount of Bitcoin (Satoshis) every few minutes. Such sites have become popular in the crypto space because they offer free money. Initially, faucets were meant to spread Bitcoin adoption across the internet.
Today, most people use faucets for business purposes. In addition to dispensing a small amount of BTC after every few minutes, the platforms make money by displaying ads to the users. In this post, we will outline the best Bitcoin faucet list you should look out for in 2023.
Best Bitcoin Faucet List
1. Cointiply Bitcoin Faucet
Cointiply tops our list as the best Bitcoin faucet for this year. Established in early 2018, this platform has seen tremendous growth over the years. It has a sleek interface and offers several methods to earn BTC. Cointiply faucet allows users to claim 200 Satoshis after every one hour.
Here are the methods offered by Cointiply that you need to consider:
Watching videos;
Offer walls;
Pay to Click ads;
Browser games.
For users who would like to try their luck, the platform offers a coin multiplier function. Besides, Cointiply is relatively more stable compared to other sites. According to FaucetHub, Cointiply has nearly 100% uptime.
Users can withdraw their coins to FaucetHub (a micropayment web wallet) once they reach 35,000 Satoshis. Moreover, those who have more than 100,000 Satoshis can withdraw directly to their Bitcoin wallet. Payouts are processed weekly.
Even if Cointiply doesn't promise large payouts like its competitors, it offers the most generous system. Users can earn Bitcoins through rewards, bonuses, and commissions. It also permits you to earn interest by just accumulating BTC in your wallet, which is why it is at the top of our best Bitcoin faucet list.
2. Bonus Bitcoin Faucet
Bonus Bitcoin has gone through so much iteration to become a reliable Bitcoin faucet. The platform is known for allowing users to claim an average of 24 Satoshis every fifteen minutes. Besides, it comes with a coin multiplier as well as a survey and offers a section that allows users to boost their earnings.
This Bitcoin faucet is linked to CoinPot, which is a micro earnings wallet where users can accumulate their payouts. CoinPot allows a minimum withdrawal limit of 100,000 Satoshis with a small fee. It is worth noting that users can withdraw 50,000 Satoshis without a fee.
Interestingly, users can start earning Satoshis by simply solving the captcha on the home page. Common features of Bonus Bitcoin are:
Users can claim every 15 minutes;
It supports multiple faucets for different coins, such as Litecoin (LTC), Dogecoin (DOGE), and others;
Users can seamlessly move to a new faucet after completing a task without waiting;
It offers 5 percent bonus at the end of each day;
Users can get a 50 percent lifetime commission for referrals.
3. FreeBitcoin
Free Bitcoin is also in our best Bitcoin faucet list and it is worth watching in 2022.. Established in 2018, the platform allows users to draw a random number to win some Satoshis. Users can roll a random number once every one hour to earn prices ranging between $0.0003 and $300.
They can withdraw their winnings once they reach $1 worth of Bitcoin. The funds are sent directly to the user's BTC wallet. This bitcoin faucet has garnered more than 100,000 users since its launch despite being relatively new. It has paid out nearly 200 BTC to its users since its inception. FreeBitcoin works well for those who would want to earn some free Satoshis in a straightforward way.
Key features of FreeBitcoin are:
Instant withdrawals;
Free weekly lottery;
50 percent referral commission;
Minimum withdrawal threshold at $1;
Bitcoin payout between $0.0003 and $300.
4. Bitcoinker Bitcoin Faucet
Bitcoinker is in the top five in our best Bitcoin faucet list, being one of the most reliable Bitcoin faucets to watch in 2022. It allows you to win up to 100,000 Satoshis after every 5 minutes. The average payout is about seven Satoshis. Referral commissions at Bitcoinker stand at 10 percent, and you can get seniority bonuses of up to 25 percent for long-term use of the faucet.
Once you reach a minimum of 20,000 Satoshis, payouts on Bitcoinker are made weekly directly to your BTC wallet. Bitcoinker allows you to earn money by just looking at ads and solving captchas to claim Satoshis. Additionally, it's easier to sign up on the platform with a Bitcoin wallet address as the main requirement.
An important factor to know is that, since its inception, Bitcoinker has paid out more than 1.6 billion Satoshis.
Key features of the best Bitcoin faucet include:
Claim every five minutes;
Up to 100,000 Satoshis every five minutes;
10% referral income on referral claims;
20,000 Satoshis payment threshold, paid on the first of each month.
One downside of this platform is that it lacks a customer care section. This means users have to engage the team on social media.
5. Blockchain Poker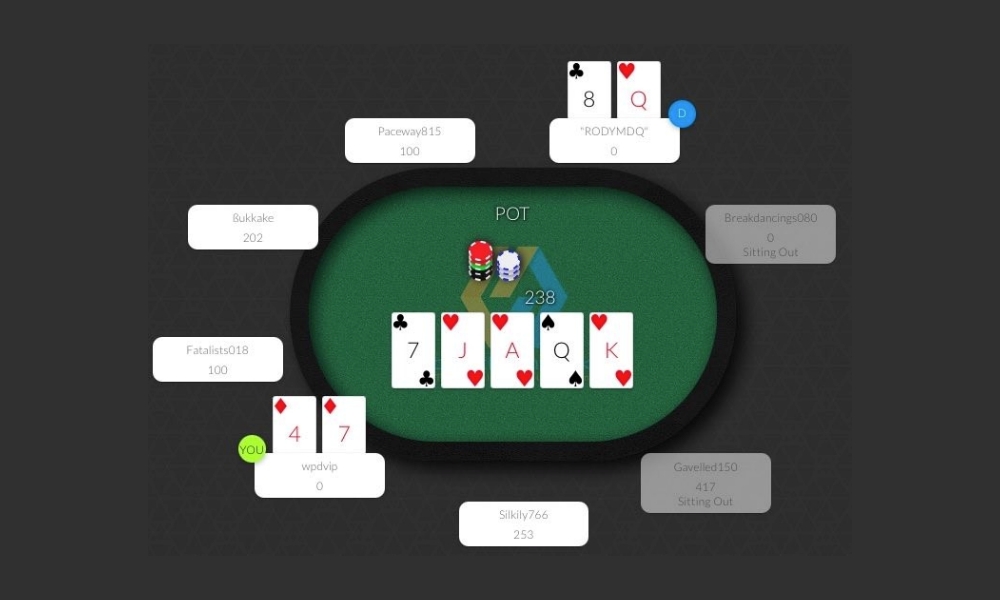 This single-table, no-limit for the best Bitcoin faucet focuses on Texas Hold'em cash games. It allows users to play for real BTC. Users don't need to sign up, which means they remain anonymous. New players are automatically rewarded free Satoshis to get started. This makes it easy for anyone to jump in and play, even before they own any Bitcoin.
Players who drop below 50 Satoshis can use Blockchain Poker to top up their balance to 100. This option is only valid once every three minutes. Players can use either Bitcoin (BTC) or Bitcoin Cash (BCH).
Minimum withdrawals at this Bitcoin faucet are set at 100,000 Satoshis. One downside of the platform is that fraudsters can set up multiple accounts. Overall, it's a suitable alternative to the standard faucet.
Final Thoughts about the Best Bitcoin Faucet
A Bitcoin faucet can be an interesting way for newbies to join the crypto space without using their money. Even if it generates very small rewards, which could take longer to become significant amounts, with a little patience, you can earn considerable amounts over time.
All the same, Bitcoin faucets give users important insights into the workings of the crypto space. They allow beginners to set up a Bitcoin wallet, send, and receive transactions while using Bitcoin platforms without risking a dime.
We hope that our best Bitcoin faucet list will help you choose the perfect one that meets all your requirements.
Featured image: unsplash.com
* The information in this article and the links provided are for general information purposes only and should not constitute any financial or investment advice. We advise you to do your own research or consult a professional before making financial decisions. Please acknowledge that we are not responsible for any loss caused by any information present on this website.