If you are interested in partaking in a conference or event that focuses on crypto or blockchain, we have compiled a list with some of the top crypto events that you can check out this March.
Hong Kong Blockchain Week 2020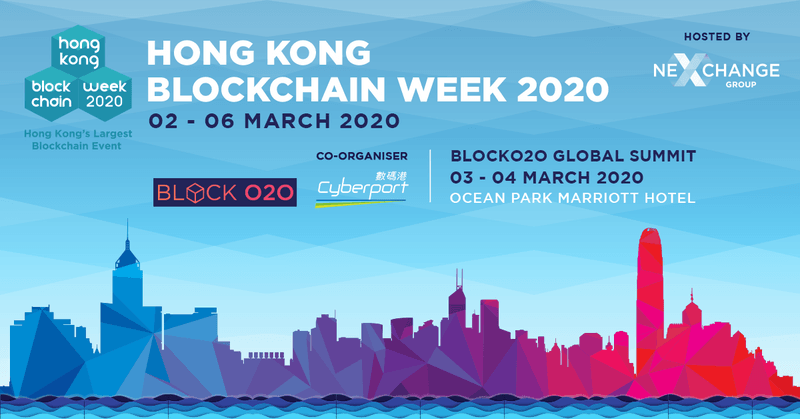 Event date: 2-6 March 2020
Event location: Hong Kong Ocean Park Marriott Hotel, 180 Wong Chuk Hang Rd Wong Chuk Hang, Hong Kong
The Hong Kong Blockchain Week is one of the biggest crypto events hosted by NexChange, with nearly 3,000 people expected to attend this March 2020.
This is Hong Kong's most important event for the blockchain community, where the latest developments and insights and real-world applications of blockchain technology will be presented to the attendees. Engaging and expert content will be presented by top names from the industry, who are currently working to integrate blockchain and crypto in our future.
Investors, government officials, start-ups, tech gurus, policymakers, regulators, and developers from over 50 countries will be gathering to learn and partake in engaging discussions, and ultimately help further the adoption of blockchain. There will be hackathons, core conferences, exhibitions panels, and investor dinners where intense networking is expected.
The event will have the following speakers:
Dr David Chung JP, Under Secretary for Innovation and Technology, Hong Kong;
Tom Trowbridge, Former President of Hedera Hashgraph;
Henri Arslanian, Fintech & Crypto Leader, ASIA, PWC Hong Kong.
MIT Bitcoin Expo 2020
Event date: 03/07/2020 – 03/08/2020
Event location: MIT, 32 Vassar St Cambridge, MA
This year, the MIT Bitcoin Club will be hosting the 7th Annual Expo — MIT Bitcoin Expo 2020: Building the Stack. The event will present in great detail the advancements and optimizations that have taken place in base-layer protocols and privacy integration to second-layer development and standardization.
Other topics that will be approached include the Taproot/Graftroot/Schnorr soft fork proposal, the ETH 2.0 hard fork, Lightning Network implementations, and SEC regulations for crypto and ICO companies.
The following people are expected to speak at the MIT Bitcoin Expo:
Robleh Ali – Research Scientist, MIT DCI;
John Carvalho – Chief Communications Officer, Bitrefill;
Andrew Poelstra – Research Director, Blockstream;
Neha Narula – Director, MIT DCI;
Cassie Clifton – Podcast Host, BTC Media;
Sonja Davidovic – Economist, International Monetary Fund.
CryptoCompare Summit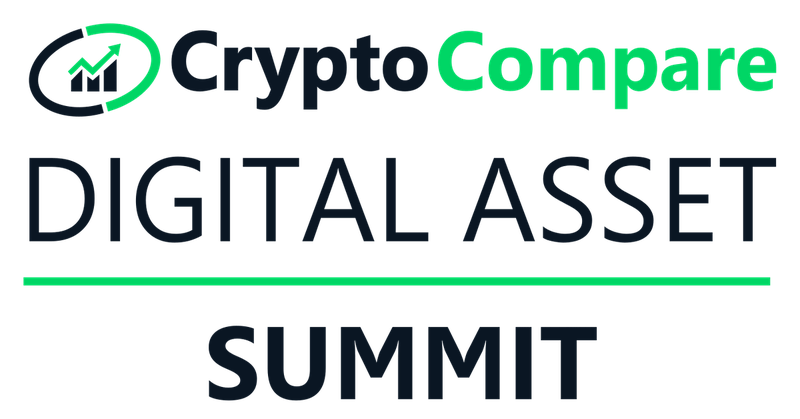 Event date: 10 March 2020
Event location: 11 Ordnance Crescent, Greenwich Peninsula, London SE10 0JH, United Kingdom
CryptoCompare Digital Asset Summit is the top conference that focuses on crypto and traditional finance, as well as how these two worlds can be intertwined harmoniously.
Institutional, retail, regulatory, and tech experts will come to congregate and approach pressing topics that challenge the digital asset industry as well as the development, evolution, and institutionalization of crypto assets.
Over 70 of the biggest CEOs, tech innovators, directors, and entrepreneurs of the financial and crypto world will be taking the stage to impart their knowledge and insight.
Speakers that will be attending:
Ben Delo – Philanthropist and Entrepreneur/Co-Founder of BitMEX;
Paolo Ardoino – CTO of Bitfinex;
Julian Sawyer – Managing Director of the UK and Europe at Gemini;
Joe Lynam – Journalist and Broadcaster at BBC;
Noelle Acheson – Director of Research at CoinDesk;
Andrew Robinson – Head of Institutional – Europe at Coinbase;
Breanne Madigan – VP, Global Institutional Markets at Ripple;
Miha Grčar- Head of Business Development at Bitstamp;
Josh Goodbody – Director of European and Latin American Growth and Institutional Business at Binance.
Blockchain Africa Conference 2020
Event date: 11 – 12 March 2020
Event location: Investec, Sandton, Johannesburg
The Blockchain Africa Conferences have been the first to bring this kind of event to Africa. Over the past 5 years, 1600 delegates from 32 countries and 135 speakers have participated in the past crypto events. The 2-day conference will focus on disruptive and innovative technologies, and how blockchain technology and cryptocurrencies can benefit and improve systems and processes for individuals, governments, companies, and institutions.
Some of the biggest names in the industry will be featured:
Tone Vays, Content Creator, Derivatives Trader & Consultant;
Chris Becker, Blockchain Lead At Investec Private Banking;
Carmelle Cadet, Founder & CEO of EMTECH;
Charles Hoskinson, Founder and CEO of IOHK (Input Output Hong Kong), Founder of Cardano and Director of The Bitcoin Project;
Linda Wang, Head of International Expansion at ShapeShift.
SC Blockchain Week
Event date: 13-14 March 2020
Event location: Charleston, SC
SC Blockchain week will serve as a platform where top innovators, academics, developers, and investors from the blockchain industry will congregate to make South Carolina into a digital economic hub by promoting blockchain enterprises all across the Palmetto State.
Speakers:
Linda Goetze, President & CEO, Blockchain Chamber of Commerce;
Jacob Hall, CEO & Co-Founder of Agingo;
Steven Sprague, CEO of Rivetz.
2020 Blockchain For Business
Event date: 13 March 2020
Event location: Reynolds Center for Enterprise Development (RCED) 145 N Buchanan Ave Fayetteville, AK
The Blockchain Center of Excellence will be welcoming the delegates for the 2020 Blockchain for Business Conference, where academics and industry leaders will all come discuss blockchain-related matters.
The event will feature keynotes, panelists, and sessions that will focus on agendas and tools, enterprise changes, developing regulation, network structure, and many others. Public, private, permissioned, and hybrid blockchains will all be examined at the conference.
Speakers:
Nick Szabo, Blockchain, Cryptocurrency & Smart Contracts Pioneer;
Mary Lacity, Professor and Executive Director for the Blockchain Center of Excellence;
Dale Chrystie, Blockchain Strategist at Fedex, BiTA Standards Council Chairman.
Blockchain Expo Global 2020
Event date: 17-18 March 2020
Event location: Olympia Grand London, 7239 Olympia Way, Hammersmith London, UK
Blockchain Expo is the largest event of this kind in the world, as more than 12,000 delegates are expected to attend.
The two-day conference and exhibition will be exploring future enterprise technologies, as well as cutting edge blockchain-based applications. The program is packed with expert keynotes from industry experts, interactive panel debates, and case studies focused on solutions. The conference will also be exploring what industries are expected to be the most affected by this technology.
Speakers:
Seamus Cushley, Director of Blockchain at PWC;
William Lovell, Head of Future Technology at Bank of England;
Emmanuel Marchal, Managing Director at ConsenSys.
Paris Blockchain Week Summit
Event date: 31 March – 1 April 2020
Event location: STATION F – 5 Parvis Alan Turing 75013 Paris, France
Nearly 2000 people will join entrepreneurs and investors at the Paris Blockchain Week Summit in order to discuss blockchain and cryptocurrency.
Some of the main topics will focus on how France will develop into a crypto business-friendly environment and how a nurturing ecosystem for enterprises and technological innovation can be established. Seeing as the CEO of the Binance exchange will be attending, this is set to be one of the biggest crypto events of its kind.
Speakers:
Changpeng Zhao, Founder & CEO, Binance;
Jutta Steiner, Founder & CEO of Parity Technologies;
Bruno Le Maire, Minister for the Economy & Finance;
Ben Livshits, Chief Scientist at Brave Software;
Meltem Demirors, Chief Investment Officer at CoinShares.
Conclusion
This has been our list with some of the top crypto events you should look into this March 2020. Keep in mind to book in advance to secure yourself a seat at the conference.
Featured image: cvent.com
* The information in this article and the links provided are for general information purposes only and should not constitute any financial or investment advice. We advise you to do your own research or consult a professional before making financial decisions. Please acknowledge that we are not responsible for any loss caused by any information present on this website.