Instead of purchasing large amounts of Bitcoin, which isn't realistic for many individuals, you can earn Bitcoin in several smart ways by using the online resources available to you. Fortunately, with the current popularity of Bitcoin, you have plenty of options for going about it. Here are a few of the top ways you can earn Bitcoin without having to do any Bitcoin mining: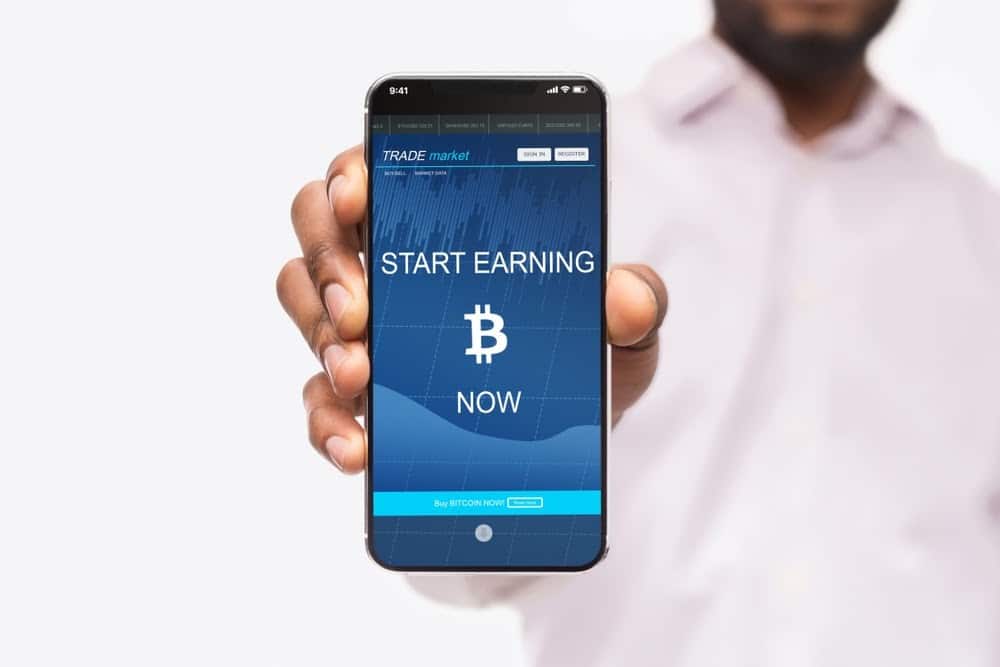 Set Up a Crypto Interest Account
A crypto interest account works similarly to an interest-yielding bank account. By putting your Bitcoin in one of these accounts, you will earn interest over time. With compounding interest, the earnings could be substantial if you're willing to hold them there for the long run – say, if you're using this as an alternative retirement savings account.
Sell Items Online
If you're going to sell your items online for Bitcoin, you want to use a reputable Bitcoin marketplace to do so. The one you'll want to use will also depend on what you're selling. For example, if you're trying to figure out how to sell a car, you could use Bitcoin Classifieds. This site allows individuals to list virtually anything and works similarly to Craigslist. There are plenty of other marketplaces to choose from, including:
As more and more individuals seek ways to buy and sell using Bitcoin, the opportunities to do so will only continue growing.
Instead of Cash-Back, Get Bitcoin
If you shop online frequently, you're like familiar with services like Honey Gold that let you earn cash-back on your purchases. Now, there are similar services for Bitcoin. Since you're already going to be spending the money anyways, this is one of the easiest ways to earn Bitcoin. Check out these rewards programs that you can start taking advantage of now:
These rewards applications partner with a wide variety of retailers and services— from travel sites to food delivery apps—so you constantly have opportunities to earn.
Complete Easy Micro-Tasks
Micro-tasks can range from watching an ad to helping someone else by completing a request they've listed on a marketplace (kind of like TaskRabbit). Micro-tasks are increasingly becoming an easy way to earn and you likely see these opportunities all the time. When you're scrolling on social media, you're likely presented with pop-ups that ask you to complete a short survey or simply answer a question about a recent ad you've been presented. And often, you can be compensated for completing these micro-tasks, even in Bitcoin. While the payment is usually a very small amount, it only takes a few seconds. Plus, if you do them frequently, it can add up.
In addition to the ones you come upon by chance, you can also seek them out yourself with sites that are designed with this purpose in mind, such as:
Usually micro-tasks are so simple to complete that you can do them while you watch TV, listen to music, or on a short break at work.
Freelance for Bitcoin
Freelancing has become a lucrative way for individuals to bring in an additional income (aside from their 9-5), by leveraging their skill set. If you have a skill that you can use for freelancing like graphic design, editing, writing, or web development (the possibilities are virtually endless), you can earn Bitcoin instead of traditional currency. Though freelancing websites often get a bad rap for being flooded with unreasonable requests, there are still many lucrative opportunities if you're willing to filter through results for your specialty. Get started by looking at the listings on these sites:
Cryptogrind
Jobs4Bitcoins subreddit
XBTFreelancer
Each of these sites makes it easy to earn Bitcoin for your work with low fees and user-friendly designs.
Trade Gift Cards for Bitcoins
Have unused gift cards just lying around? Almost everyone does and it's a shame. Take that stagnant money and turn it into Bitcoin by trading in your gift cards. While it's not always as simple as using just any gift card to earn Bitcoin, those for popular businesses like Amazon, iTunes, and Uber are easy to transfer. There are many options for trading your gift cards for Bitcoin with sites like:
In addition to earning Bitcoin with these methods, you can grow your Bitcoin by engaging in cryptocurrency trading.
Featured image: bitcoinist.com
* The information in this article and the links provided are for general information purposes only and should not constitute any financial or investment advice. We advise you to do your own research or consult a professional before making financial decisions. Please acknowledge that we are not responsible for any loss caused by any information present on this website.