The coronavirus epidemic has garnered a lot of attention and comments from various celebrities and personalities that have expressed their opinion on the matter. Crypto influencers have also posted their own reactions regarding the coronavirus epidemic.
John McAfee
Tech guru John McAfee, and possible candidate for the American presidency, was among the first to express his opinion on Twitter about the COVID 19 outbreak.
When the market crash occurred in the second week of March, McAffee made a post in which he suggested that someone might be profiting off the crisis, implying that the entire ordeal was masterfully orchestrated.
McAfee posted on Twitter:
"Markets are crashing. Tourism is dying. Travel is reduced to almost nothing, and World Financial Systems are in chaos. Because of the Corona Virus scare. And you cannot think of a single reason why someone might benefit from creating this crisis?? Boggles my mind".
On March 1st, another tweet was published, this time sharing a sonata he composed and dedicated to Coronavirus and the 2020 elections.
Several days later, the crypto influencer restated the idea but this time he compared the new virus to the common flu, stating that from the latter more people died, and therefore, he considers this fear a crisis was generated by someone on purpose.
Vitalik Buterin
Vitalik Buterin, the creator of Ethereum, only made one tweet in reference to the coronavirus, that was at the end of February, in which was also in reference to the crash in prices that occurred during March 12th, but it was not exactly related to Coronavirus, mostly its effects on the market.
"I checked the crypto charts a few days ago and it felt like the rally was due for a continuation and if it didn't then prices would drop. That prediction seems to have proven correct. I don't think the crypto markets care about coronavirus."-tweeted the crypto influencer.
Andreas Antonopoulos
Andreas Antonopoulos, Bitcoin advocate and famous crypto influencer/author, made a simple post in March which stated:
"Act today or many people will die".
Anthony Pompliano
Anthony Pompliano, Founder & Partner at Morgan Creek Digital Assets, has expressed his opinion several times on social media, predominantly about the circumstances concerning him and how the pandemic might have affected his financial situation.
Pomp has pointed out in several instances that the situation created by COVID 19 might generate or deepen a financial crisis, including the debts owned by large companies.
In one of his tweets he posted:
"Kissing is frowned upon in the age of the coronavirus, but you might want to think about kissing goodbye to the longest economic expansion in U.S. history".
Changpeng Zhao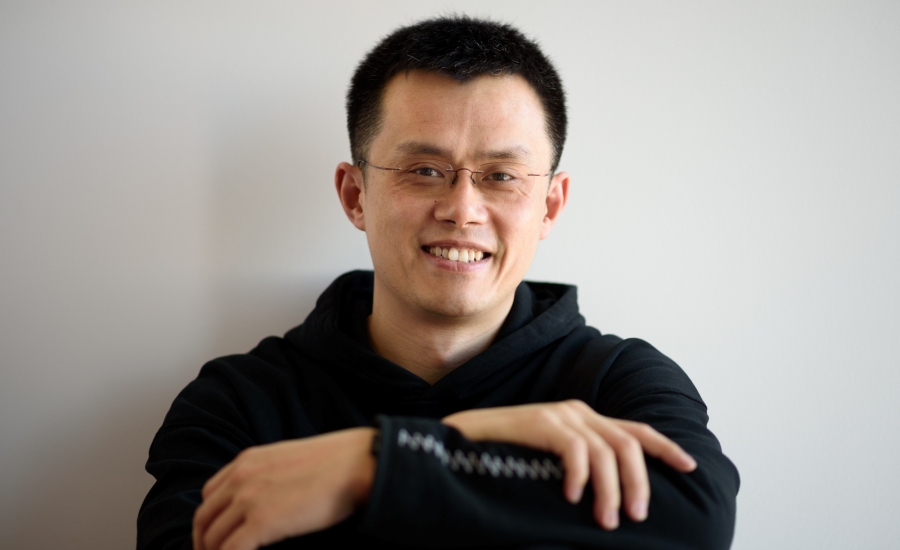 CZ, the CEO of Binance, was as active on Twitter as usual, and in several instances mentioned the pandemic and its effects, as well as also announcing charity initiatives through Binance Charity.
The exchange allocated at least $2.4 million in crypto for buying COVID-19 medical supplies with plans of donating $2 million more through the Binance Charity Foundation (BCF).
"We are donating physical supplies, masks, other medical supplies, hopefully, eventually, ventilators." Zhao said.
Zhao said these supplies will directly be shipped to hospitals in need, with BCF's initial efforts concentrating on China. According to BCF's website, hundreds of thousands of personal protective equipment (PPE) items have been delivered to 300 Chinese hospitals as of March 20.
The charity has now focused on helping other countries that have been severely affected by the pandemic:
"I think there's a shipment going to Italy this week," Zhao said, "and then hopefully we will be able to cover the U.S., Germany and some of the other countries that are really severely impacted."
In Cointelegraph China HUB, an online interview column of Cointelegraph China, CZ said regarding the outbreak and the price of Bitcoin:
"The global outbreak of coronavirus does affect certain industries and has caused many countries to lock down. Industries like traveling, tourism and hotels are greatly affected in the short term. However, it also creates opportunities for industries like medicine, health care, online education, etc. Among market activities, great attention has been given to the circuit breaker incidents of the United States stock market. As part of the global financial market, the crypto market has also been volatile for the past couple of days.
There are a lot of people asking if Bitcoin is a safe haven, and we see a lot of confusion around the topic. When we talk about safe havens or the storage of value of a certain asset, we should take the context into consideration. There are a lot of factors affecting the value of an asset, and it also varies during different times. We cannot say an asset is always a safe haven. Bitcoin's price drop is not the result of a single factor. We need to consider the overall crypto market and even the macro economic conditions. There are different dynamics in play."
Elon Musk
While Elon Musk is mostly known for his innovative project in tech, and although he is not involved in the crypto sector directly, his opinion is taken seriously (when he's not joking around) when he mentions digital assets. He spoke out against the panic that is prompting this emergency, but that was the only mention he made so far.
Charles Hoskinson
The creator and founder of Cardano and IOHK, Charles Hoskinson, is one of the crypto figures along Pompliano that has been most vocal regarding the matter. In his short live session held on March 10th, he discussed the possibility of the outbreak triggering a global depression, its impact on the blockchain and crypto industry, how the negative sides easily stand out at this point, and how the crisis could hit the crypto sector like an axe and bring it to an end.
At the end of his live video, the crypto influencer and founder urged everyone to calm down about the current state of the traditional and crypto markets, as there have been even severer drops in the market that reached 90%.
Conclusion
This has been our list of opinions from some of the most important crypto influencers in the crypto space and what they had to say regarding the coronavirus outbreak.
* The information in this article and the links provided are for general information purposes only and should not constitute any financial or investment advice. We advise you to do your own research or consult a professional before making financial decisions. Please acknowledge that we are not responsible for any loss caused by any information present on this website.