Today, we will be looking at some of the Ripple price trends and market opinions to come to an XRP price prediction for December.
Ripple Overview
Ripple is a distributed ledger platform that was launched in 2012, with its own native token called XRP.
The company behind the platform is called Ripple Labs, and it manage the platform to facilitate payments between individuals and banking and financial institutions.
Currently, XRP is the third crypto by ranking according to a market cap of $7.757.805.822, with a 24-hour trading volume of $1.989.800.665.
Ripple (XRP) Price Prediction: Analysis
XRP started trading at $ 0,226466, but in the past few weeks, it was noticed a steady drop in its price against the US Dollar.
Since December 15th, the coin dropped below the $0.22 support level and traded at new support levels of $0.21.
December 16th saw a continuation of this downward trend,  with XRP price continuing to set new lows, establishing immediate support at $0.21250. However, at the end of the day, it was clear that more losses below $0.2100 were to come. At the end of the day, closing the price at $0,207225.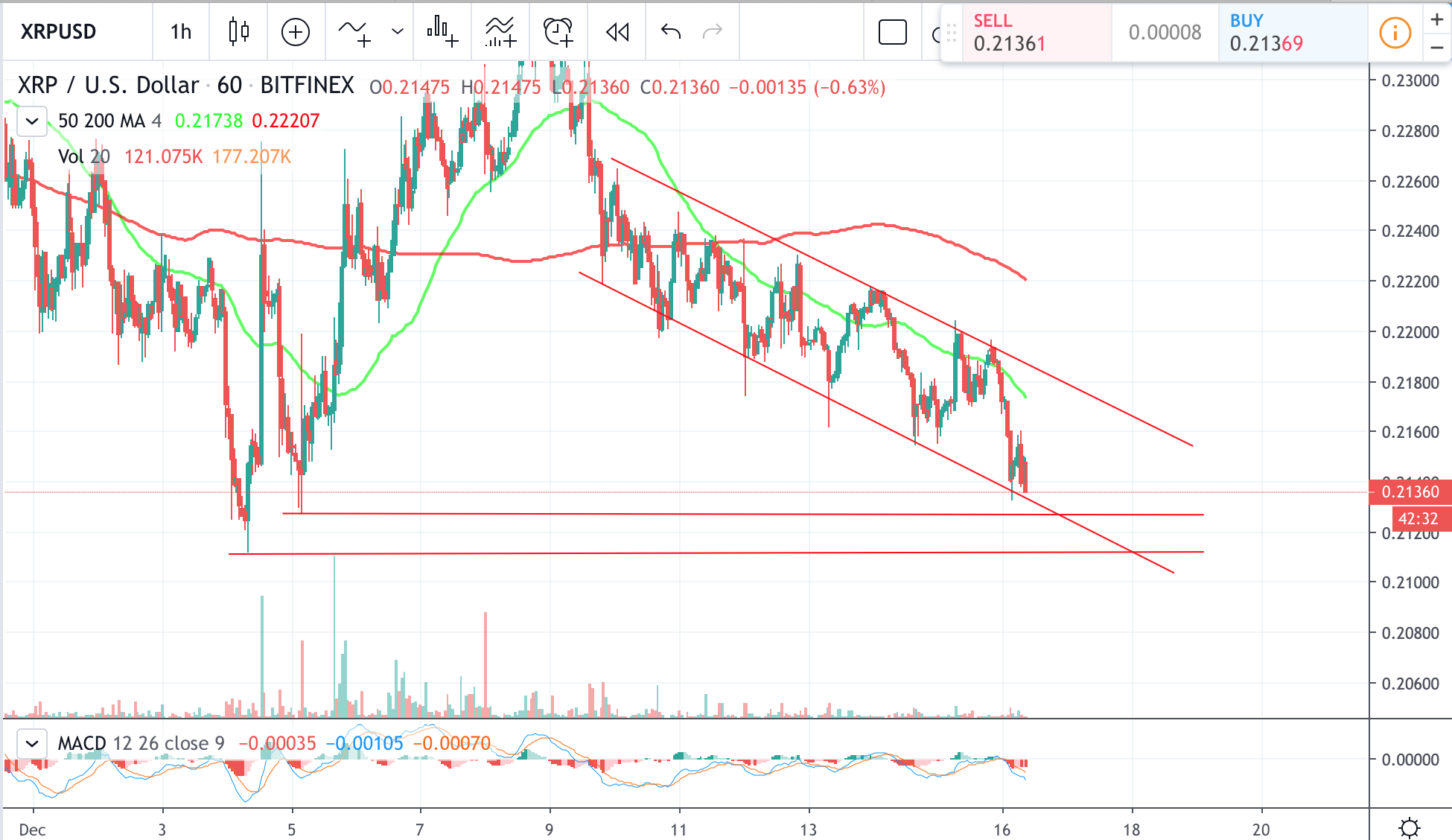 On December 17th, the price broke a major support area near the $0.2000 level and the vital support near $0.1980 of the past months.
The price declined even more until it reached the $0.1800 level. But today, December 18th, things worsened for XRP, as it reached a new 2-year low by going down to $0.1770. The price is currently correcting higher, trading at $0,179122.
The initial resistance level is currently set at $0.1880. If there should be an increase above $0.1880, the price could climb back to the $0.1980 resistance area.
The breakdown support levels are currently near $0.1980 and $0.2000, which are likely to pose a challenge for XRP in its recovery.
As a key bearish trend line formed with resistance at $0.2100 on the 4-hours chart, should XRP begin its recovery, it will most likely encounter difficulties at the $0.2000 and $0.2100 levels.
For a strong bullish run, XRP would have to break past the $0.2100 level. If the coin fails to do this, the next few weeks will be critical in avoiding huge drops below the $0.1800 level.
From the charts, Ripple indicates that there is a short-term correction on the way, but the bears will most likely strive to keep the price of $0.2000. The main support levels are situated between $0.1800 and $0.1680.
The current support, pivot, and resistance levels calculated by WalletInvestor are:
Resistance Level (R3): 0.228
Resistance Level (R2): 0.218
Resistance Level (R1): 0.2013
Pivot Point: 0.191
Support Level (S1): 0.174
Support Level (S2): 0.164
Support Level (S3): 0.147
Developments
So far, Ripple Labs has been attracting numerous partnerships with high-profile companies from the banking and financial sector. This approach will ultimately help a token's utility as well as its adoption rate.
Some of its partners include SBI Remit, TPBank, MoneyGram, Interbank Peru, Santander, Shinhan, Standard Charter, and many others.
Ripple currently has established partnerships with 200 banks and money transfer firms.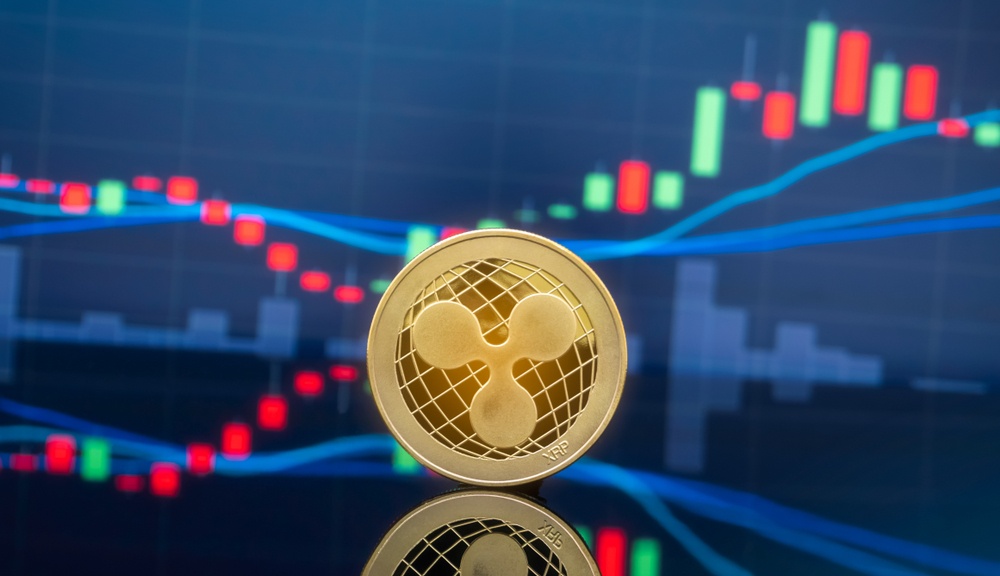 Ripple Price Prediction: Market Opinion for December 2019
As various sites and personalities have made their own XRP price prediction for December, we decided to include some of them in our article.
WalletInvestor
WalletInvestor made a very bearish prediction for XRP's price for the end of the year, estimating that the coin will drop to $0.04.
Tradingbeasts
Tradingbeasts predicted that by the end of 2019, Ripple will have a trading price of $0.347.
Digitalcoinprice
Digitalcoinprice predicted that in December 2019, XRP will have a trading price of $0.29681389, with an increase of 61.62%.
30rates
30rates' XRP price prediction for 31 December is that the coin will have a minimum price of $0.140, a maximum of $0.162, and a closing price of $0.151.
LongForecast
LongForecast projected that in the beginning, XRP would trade at $0.22, with a maximum price of $0.23, a minimum price of $0.15, and an average price of $0.19. The site predicted that the coin will close the month at $0.16, change for December -27.3%.
Conclusion
As the end of 2019 draws near, Ripple (XRP) has failed to meet the predictions of bullish investors when it comes to its price performance.
XRP has still managed to hold its position as the third crypto by market capitalization in spite of all the disappointments and bearish losses. This is probably what still gives investors hope that the coin will recover sometime in the next year.
In terms of development and adoption, Ripple is doing astonishingly well, as it has forged partnerships with top players from the financing industry.
Featured image: ccn.com