Ethereum is the most popular blockchain-based platform for running smart contracts and dApps, and it currently hosts well over 500 tokens. One particular ERC-20 token that has been catching the attention of more and more people is BAT, short for Basic Attention Token.
What is BAT?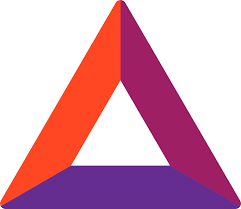 To put it as simple as possible, the Basic Attention Token is a cryptocurrency designed specifically for use with the Brave browser.
The whole Brave project revolves around creating an open-source and decentralized ad exchange platform based on Ethereum and aims to reshape the current landscape of the Internet by eliminating Google's and Facebook's dominance when it comes to online ads.
The BAT and the Brave browser have been designed to work hand in hand. Together, they create a transparent and efficient blockchain-based digital advertising market. Publishers are rewarded with BAT for their efforts, while the Brave browser blocks ads let users opt into specific types of content. The end goal here is to persuade people to willingly accept advertising. The main difference is that this advertising is based specifically on their needs.
Things to consider before buying BAT
For starters, it's important to note that the total limit is set at 1,5 billion BAT tokens (currently 1,181,448,540 billion in circulation). BAT is also distributed to users and viewers who opt into advertising on the Brave platform. From a user's perspective, BAT can be used to tip publishers, purchase premium Brave services. From an advertiser's point of view, BAT is used to pay users for their attention.
As previously mentioned, BAT is a token that has been mostly designed to be offered as a reward. In short, it wasn't designed with the intention to be traded or bought. Be that as it may, thanks to the project's popularity, the BAT token found its way onto various exchanges.
Some of the most popular exchanges from where you can buy Basic Attention Token are IDCM, Binance, LATOKEN, Coinbase Pro, Upbit, CPDAX, Bittrex, Bithumb, DDEX, Huobi, Changelly, KuCoin, Poloniex, and multiple others.
Currently, BAT is ranked 33rd on CoinMarketCap, with a total market cap of $174,045,240. If you're interested in buying BAT, then a wallet is of the utmost importance.
As mentioned before, the whole project is built on top of the Ethereum blockchain and BAT is an ERC-20 token. This means that it can be stored in pretty much any ERC-20-compatible wallet. That is why, below, we have created a list with some of the best BAT wallets currently on the market.
Best BAT wallets
Brave Wallet
This is the official solution and, right off the bat, it's worth noting that it's not the most straightforward method of storing BAT. To get started, download the Brave browser and install it on your computer. Open the Preferences section, select Brave payments and toggle payments on. Once the wallet is created, you should be able to see an "Add Funds" button. From here onwards, follow the official guide from Brave's website in order to add funds, initiate transactions, and deposit BAT on your wallet.
Guarda Wallet  
Guarda is an easy-to-use wallet which doesn't require you to share any of your private information. Being a light wallet, the company does not access to the wallet keys, nor does it keep any of them on their servers. Guarda provides a secure interface that allows you to interact directly with over 40 different blockchains.
Guarda supports Basic Attention tokens, Bitcoin, Bitcoin Gold, Ethereum (+ERC20 tokens), Ethereum Classic, Zcash, and a number of other cryptos.
The wallet has implemented a backup system, which automatically saves the backup to a browser download folder directly after the registration and each time after you add a new cryptocurrency to your wallet.
Also, backups are encrypted by the AES, a special algorithm which is widely used to secure data in digital form. Guarda also incorporates a direct fiat payment system via bank cards, and a crypto exchange, which both can be accessed from within the wallet.
Ledger Nano S Wallet
Ledger Nano S is a name that doesn't need much introduction in the world of crypto. It's one of the best, if not the best hardware wallet currently on the market. It boasts support for over 700 coins (including all ERC-20 tokens), and all the top-notch security features one might expect from a leading hardware wallet. It has a simple and elegant design, with a small LCD screen and two buttons which allow you to confirm transactions.
Trezor wallet
Trezor is Ledger Nano S' biggest competitor, and also one of the best hardware wallets currently available in the crypto market. Just like the first, Trezor also comes with support for over 700 tokens and coins and boasts the same level of high-security thanks to its PIN code protection, passphrase features, and recovery seed feature. Trezor is a bit more expensive than Ledger Nano S, but it has an arguably more modern design, with a bigger screen and easier-to-press buttons.
MyEtherWallet
MyEtherWallet is, for most people, the de-facto wallet when it comes to storing and managing ERC-20 tokens. It's a web-based, open source wallet and it stores all the data on your machine's browser. Besides the support for all Ethereum-based tokens, the wallet has yet another important advantage: both Trezor and Ledger Nano S feature integration with it.
MetaMask Wallet
MetaMask is yet another big name in the world of Ethereum-compatible wallets. It allows you to run dApps direct within your browser, to manage ERC-20 tokens, and also to store and send ETH. Currently, it available for Google Chrome, Mozilla Firefox, and Opera, and can be installed easily from their respective stores.
Trust Wallet
Trust has been recently acquired by Binance, which has made it an even more popular solution for storing ERC-20 tokens. Trust is a mobile wallet capable of storing ETH, well over 30,000 ERC-20 tokens, as well as the new ERC-223 tokens. Private keys are only stored locally, and you are also provided with the option to interact with the Ethereum ecosystem and run dApps.
Jaxx Wallet
Jaxx is one of the most versatile software wallets currently on the market. For starters, Jaxx is available on all major platforms such as Windows, macOS, Linux, as well as iOS and Android. Another very important advantage of Jaxx is the fact that it boasts ShapeShift integration. This feature allows you to exchange cryptocurrencies without having to leave Jaxx's UI.
Exodus Wallet
Exodus might just be the most stylish crypto wallet of all time. It's a desktop wallet available for Windows, macOS, and Linux, and it comes with support for a plethora of coins and tokens, ERC-20 included. The wallet has a unique Portfolio feature that provides you with a comprehensive view of all your funds. The only potential drawback of Exodus is the fact that it doesn't (yet) have a mobile app. Just like Jaxx, it also boasts ShapeShift integration.
Coinomi Wallet
Last on our list is yet another mobile, multi-currency mobile wallet called Coinomi that supports Ethereum and Ethereum-based tokens. It's a highly secure, hierarchical deterministic wallet that ensures the safety of your funds and keys at all times. It's available for Android and iOS devices, and it can be downloaded with ease directly from the Google Play Store or the AppStore.
Conclusion
Choosing the right wallet is a very important task since it can mean the difference between keeping your private keys safe or losing them. We hope this general guide and our list of top BAT wallets will help you towards taking the right decision.