If you are tired of tipping or paying with meme crypto, and you're wondering how to sell your Dogecoin, you are in the right place. Even if you just started with Dogecoin, or you are a pro, it can often be tiring to research when to sell it, where to sell Dogecoin, what are the guidelines of each platform, and whether it can be sold for USD.
In today's article, we will tackle these aspects so you can completely understand how to sell Dogecoin and enjoy income streamlining. So, without further ado, let's jump right in.
What is Dogecoin: History and Overview
Dogecoin was designed in 2013 by two software engineers, Billy Markus, and Jackson Palmer. It all started right after Palmer tweeted about making a doge-themed cryptocurrency, which made Markus create it within 3 – 4 hours. At least, this is what experts guess.
Invented to humor the crypto hype, Dogecoin, or DOGE, as you most probably saw, is a peer-to-peer open-source cryptocurrency that gained popularity due to its meme-like appearance. Based on Luckycoin, derived from Litecoin, Markus adjusted it to enable Dogecoin to launch shortly.
Dogecoin grew in popularity due to low prices, meme-like qualities, and its affiliation with specific influencers, so Elon Musk tweeted about it several times. After the tweet, the cost of Dogecoin skyrocketed over 300% in four hours but dropped to half of its new high in the following couple of hours.
If you are interested in Dogecoin Price Prediction for 2023, check our blog article that brings market analysis and opinions and Dogecoin price forecast for 2023.
Dogecoin Merchant Use in 2023
There are a couple of platforms and merchants that accept paying with Dogecoins, such as Elon Musk's SpaceX and the Dallas Mavericks, to name a few. Also, many DOGE holders use Dogecoins to tip creators on Reddit and other social media sites.
Why sell your Dogecoin in 2023
As you already know, Dogecoin could be a promising cryptocurrency asset, but no general investment is foolproof. Depending on the market state of crypto, there may be times when holding DOGE isn't a practical option.
Slow Technology Development
As the DOGE team isn't in any rush for further development, this may result in slow growth, and given the low prices, there might be a chance for the market to drop.
Dogecoin's Unlimited Supply
DOGE has an annual fixed issuance of 5 billion coins, thus exposing this cryptocurrency to higher risks, such as not being valued enough.
Adjust your long-term crypto portfolio strategy
As the first benefit of a balanced portfolio is diversity, holding on to a cryptocurrency with unlimited supply could be detrimental to your holdings.
If you are already set to sell your Dogecoin, we'll jump into the three ways of selling it through platforms such as Kraken, Binance, and more.
Consider these key factors when selling Dogecoins
When you are on the verge of selling Dogecoins, you must consider some aspects, such as the price, the requested fees, customer support, reputation, reviews, and many more. So, it is essential to consider the following key factors before selling your Doge.
Price
Compare the exchange rate on multiple platforms to get the best deal.
Fees
Are there any trading fees that apply, or is there a fee for withdrawing funds?
Trading and withdrawal limits
What is the limit amount of Dogecoin you can sell, and how much fiat money can you withdraw
Security
What security measures help protect your funds and your confidential data?
Reputation and reviews
Word of mouth is the simplest form of marketing, and it goes both ways. So, check out the online reviews and crypto forums, and talk with other users if they recommend it.
These are just a few elements that need to be taken into consideration, and it is essential to understand that each situation has its specifications.
Where to sell your Dogecoin
Many platforms support the selling of Dogecoin, including Kraken, Binance, Crypto.com, and many more. Also, many of these platforms allow you to cash out your DOGE, making this a more attractive choice for most of us.
If you are thinking of selling your Dogecoins for cash or other cryptocurrencies, we are discussing the three most wanted platforms to sell your Dogecoins.
How to Sell Your Dogecoin in 2023
To sell Dogecoins, one must purchase them, and platforms like Binance, Coinbase, and Kraken could do the trick. You can also buy Dogecoin with PayPal as a funding method. Furthermore, the Dogecoin faucet is becoming one of the best ways to earn free Dogecoin and crypto in general. In addition, you can find the best Dogecoin wallet if you need proper storage options.
No matter how you buy DOGE, a couple of options come in handy when interested in selling your Dogecoin. You can read further and learn how to sell your Dogecoin on Binance, Kraken, and Crypto.com.
How to Sell Dogecoin on Kraken
Kraken is one of the oldest crypto exchanges on the market, supporting crypto trades and fiat options. Dogecoin is also supported on the platform and paired with several fiats, including the US dollar.
Please follow the next steps if you'd like to sell your Dogecoin on Kraken. You can do so via SEPA (EU residents), SWIFT, or bank wire.
Kraken applies a fee between 0.16% and 0.00% for the buyer and between 0.26% and 0.10% for the seller based on their 30-day volume.
How to sell Dogecoin on Kraken:
1. Visit the official Kraken site at https://www.kraken.com.
2. Click on the 'Create Account' button in the upper-right corner.
3. Create a Kraken account – You only need an email address, username, country of residence, and a strong password.
4. Read their Terms of Service and Privacy Policy, tick the agree box (if you agree), and then click the 'Create account' button.
5. Once you have added all the necessary details, you will receive an account activation key via the email address that you have used to create your Kraken account.
6. Verify your account – As you will be redirected toward the homepage, you will be able to see the 'Start your journey' banner, and by clicking on the 'Verify identity' button, you move to the next step.
They will need your details, such as first and last name, date of birth, address, country and postal code, and phone number.
7. Once you click on the 'Continue' button, you will be able to see the 'Verify your identity' tab, a mandatory step, and you can choose between a passport, driver's license, or ID card to complete this step.
To sell Dogecoin on Kraken, you must have the currencies in your account but do not panic because we will explain each step. We'd like to start by adding Dogecoin to your Kraken account.
8. From your account or homepage, navigate to 'Funding' to make a Dogecoin deposit.
9. Select the right currency and click 'Deposit.'
10. If this is the first time you are making a deposit, you need to generate a new deposit address, so click on the 'Generate deposit address.'
11. Once the deposit address is generated, please read all the details carefully.
12. Copy and paste the deposit address into your wallet from which the funds will be sent. Please do not copy it by hand, as errors may occur.
13. Once you have initiated the transaction from your wallet, the deposit will be allocated to your account when the minimum number of required confirmations has been reached.
14. Go to the 'Trade' tab and select the correct market.
15. Open a new order page, fill out the order form, choose the order type, and click 'Sell.'
Feel free to contact LiveChat if you encounter any issues along the way. Also, you have access to many support articles that will help you and guide you through the platform.
How to Sell Dogecoin on Binance
Binance is the world's leading blockchain ecosystem and wishes to be the infrastructure service provider in crypto. Binance's product suite includes the largest digital asset exchange.
It could not be easier if you wish to sell your DOGE on Binance for another cryptocurrency, or you could choose between the other 17 international currencies. Binance accepts currencies such as USD, EUR, CNY, AUD, INR, RUB, and other fiat currencies.
For regular users, Binance has a fee of 0.1000% for either the buyer or seller, their strategy being to buy users as VIPs. When being a VIP, there are multiple advantages, but check out their fee trading page for more information.
1. Access the official Binance website on www.binance.com and click 'Register' from the top right corner.
2. Sign-up for an account: At this point, you can choose between two types of accounts: personal or entity accounts. But, for this guide's purpose, we will use the personal account type.
So, you will need a personal email address and a strong password and be assigned a Referral ID. It is recommended to read Binance's Terms of Service and Privacy Policy.
3. Email verification requires you to enter the six-digit code received in your email. Just to let you know, the code is valid for 30 minutes.
4. Congrats on your Binance account! Now you will have to do the account verification.
5. Verify your identity – To complete de account verification, multiple pieces of information are needed, but we will do this step-by-step.
6. Personal information: Input your nationality, full name, and date of birth.
7. Identity verification.
8. Let's get you verified. You will need a valid identity document.
9. Prepare your identity document. It can be an ID card, passport, residence permit, or driver's license. For this step, you will need access to a photo camera, either the laptop's webcam or phone camera.
10. A selfie is required to prove your identity and the uploaded document.
11. Once you have completed the, it's time to answer a short questionnaire, and here is an example.
12. Address verification is required. You must upload an official document, such as a bank statement or utility bill.
13. Your account is under review.
14. You can skip this step if you already have Dogecoin in your account. If you don't have the cryptocurrency in your account, you can conveniently deposit Dogecoin from another account to your Binance account.
15. How to sell Dogecoin on Binance.
Sell your Dogecoins on Crypto.com
Crypto.com is an exchange platform and app that supports trading, investing, staking, wallets, NFTs, and more. Crypto.com supports more than 250 different currencies, offering reasonable fees and discounts for those who hold a significant stake in Crypto.com's native coin, CRO. 
Crypto.com keeps it simple using the maker-taker model, with rates ranging from 0.04% to 0.40% for maker fees and 0.10% to 0.40% for taker fees.
1. Download the mobile app – this can be found on iOS and Android stores.
2. Create your account.
3. Account verification through email.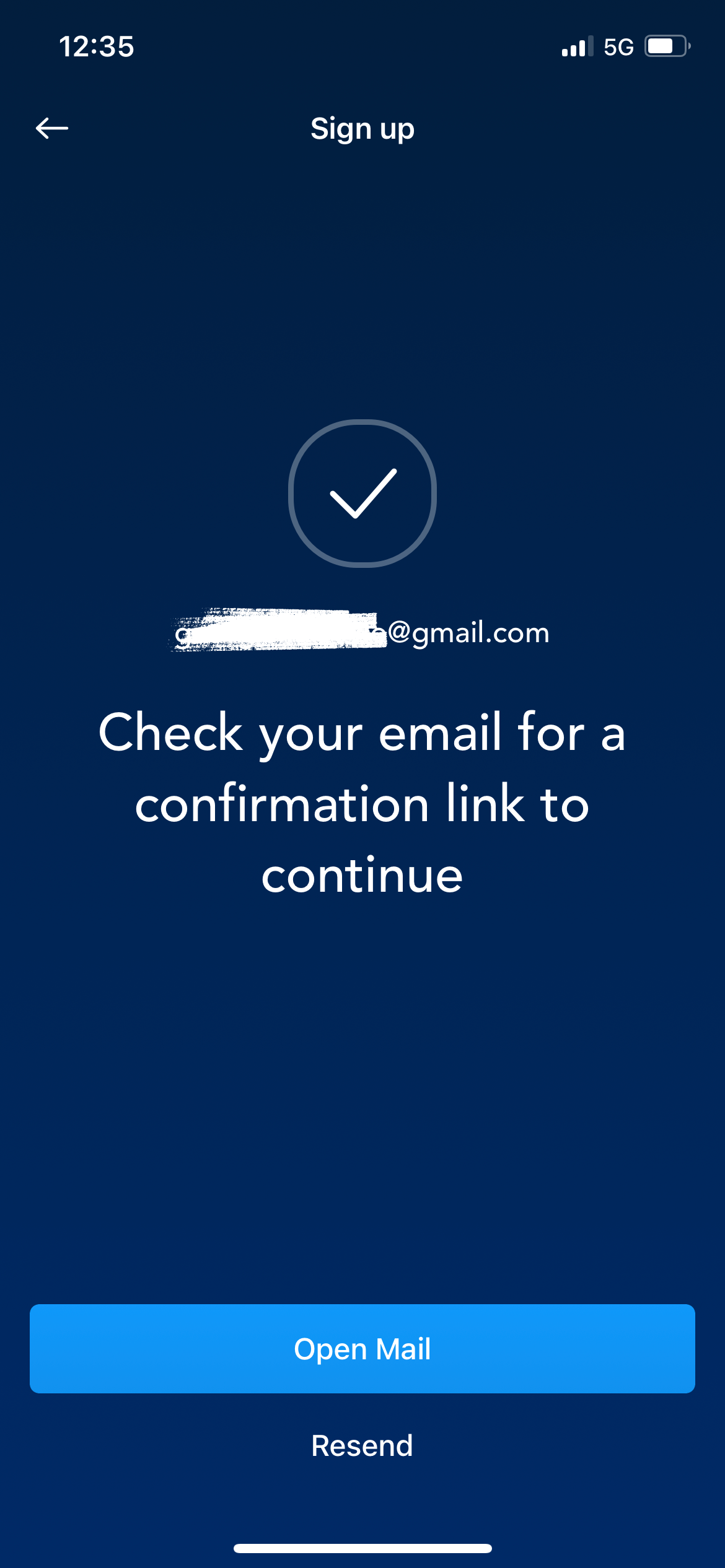 4. Identity verification – Here, you can select between a passport, a driver's license, or an identity card.
5. Select the type of document you wish to scan.
6. Also, a selfie is required to confirm your identity. Please note that the account verification may take up to 24 hours to be completed.
7. Once the verification has been done and you are logged into your mobile app from the home screen, you can see the selling option.
8. Select 'Sell' and choose Dogecoin from your account.
9. For this guide's purpose, we will sell Dogecoin for Bitcoin. You can also sell it for fiat money.
FAQ
Is Dogecoin easy to sell?
It does not matter how you acquired Dogecoin, but if they are in your wallet, you can quickly sell them for other cryptocurrencies or fiat money. Indeed, some platforms might require a minimum amount, but other than that, this process is straightforward.
Where is the best place to sell Dogecoin?
Please note that only a few platforms, such as Kraken, Binance, and Crypto.com, accept selling Dogecoin.
What is the best way to sell Dogecoin?
We might say there is no wrong or safe way. Instead, we recommend you consider some key factors when selling Dogecoins: price, trading fees, security measurements, and of course, the platform's reputation.
How long does it take to sell Dogecoin?
You can sell Dogecoins in minutes once your account is set up with one of the top-rated platforms like Kraken, Binance, and Crypto.com.
Is it legal to sell Dogecoin for cash?
Like any other cryptocurrency, you can sell Dogecoin for fiat money. Still, consider the trading and withdrawal limits.
How to sell Dogecoin – Conclusion
Certainly, the most efficient ways to sell Dogecoin are through crypto exchanges, and each might come with its own particularities. However, one might argue that there are other ways than exchanges as well.
That's indeed true, as some users prefer peer-to-peer transactions and all kinds of alternatives. However, the most convenient for the general Dogecoin user is to sell through exchanges and Kraken, Binance and Crypto.com are some of the top choices.
* The information in this article and the links provided are for general information purposes only and should not constitute any financial or investment advice. We advise you to do your own research or consult a professional before making financial decisions. Please acknowledge that we are not responsible for any loss caused by any information present on this website.