If you want to find out the latest events that transpired in the past week in the world of crypto, but can't be bothered looking on all the news sites, here is our weekly news summary:
India Lifts Crypto Ban, Local Exchanges Resume Activity
The Supreme Court of India has lifted the crypto ban that was imposed on its central bank for almost two years.
It was reported that a jury of three judges court ruled on Wednesday in favor of the crypto exchanges and startups that petitioned against the decision taken by Reserve Bank of India (RBI) in April 2018, which forbade local financial institutions from offering banking services to crypto exchanges.
This decision prompted all Indian crypto exchanges to either close their business, move their headquarters, or adopt a crypto-to-crypto model and over-the-counter trading.
Crypto exchanges immediately reacted by sending petitions to the Supreme Court, but it took several hearings and years for the court to finally reach a decision, which was given this Wednesday.
"The uplifting of the ban by Supreme Court is going to open new opportunities for India in terms of investments, economy and a market as a whole. As few of the surviving petitioners of the case, we are thankful to the Supreme Court for hearing our side of the story. We have always seen crypto as a potential to unlock India's dream of becoming a $5 trillion economy," -stated Sumit Gupta, CoinDCX founder and chief executive.
Founder of Indian crypto policymaking company of Policy 4.0, Tanvi Ratna, has previously stated winning the court case would signify "a resurgence of liquidity and resumption of activity with exchanges and other startups" for the country's crypto market.
"Now that this circular has been struck down as unconstitutional, banking access, the biggest hurdle so far, should pick up again. This will provide sufficient liquidity and access to market for many exchanges to come in," said Ratna. She also warned of a "short-term respite" as the ruling "does not directly impact actions on the policy level."
But in its overturning, there was no statement from the Supreme Court that accused the central bank of having an unconstitutional behavior. The order was actually cast aside because of not meeting the requirements of the test of proportionality – which is a balance in the treatment of crypto businesses.
"What is logical to conclude is that if the verdict goes against the actions of the central bank, there might be re-thinking on the issue within our financial policymakers. There is no guarantee this will happen, though, especially if the verdict only address the question of regulatory overreach of the RBI, and leaves sufficient leeway for policymakers to decide upon the treatment of cryptocurrencies," read an excerpt from Ratna's analysis.
Unocoin and WazirX, top crypto exchanges based in India, have started accepting once again fiat deposits only a day after the Supreme Court removed the ban on banks' services from serving crypto companies.
Unocoin, one of the first Bitcoin exchanges in the country, was founded in 2013, and it is considered by the local crypto community as an "icon of the crypto industry." The exchange activated its rupee (INR) and bank account deposits and withdrawals on March 5. INR deposits were also enabled later that day by WazirX, which is currently owned by Binance.
UK Warns Against BitMEX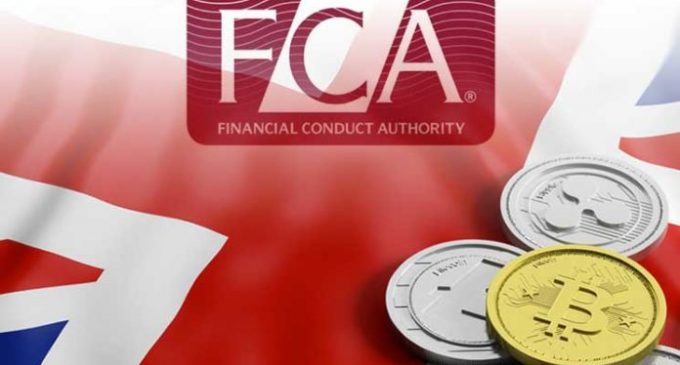 The U.K.'s Financial Conduct Authority (FCA) has released public warnings for its citizens to exercise caution when dealing with cryptocurrency derivatives exchange BitMEX.
This Tuesday, the independent financial regulator published a report in which it stated that BitMex was targeting UK citizens without having the proper licensing.
"We believe this firm has been providing financial services or products in the UK without our authorisation. Find out why to be especially wary of dealing with this unauthorised firm and how to protect yourself from scammers.
Almost all firms and individuals offering, promoting or selling financial services or products in the UK have to be authorised by us.
However, some firms act without our authorisation and some knowingly run investment scams.
This firm is not authorised by us and is targeting people in the UK. Based upon information we hold, we believe it is carrying on regulated activities which require authorisation," – stated the organization.
The financial regulator's job is to detect entities that are thought to have illicit operations, or cryptocurrency products, such as derivatives, which are considered high investing assets.
"We are working closely with our advisors to assess the situation. There is nothing more we can add at this time," has stated BItMEX regarding the situation.
FCA also issued a warning by mistake this time to Kraken. The warning has since been taken down from the FCA site, as they realized they confused the legitimate Kraken exchange with scammers that pretended to be the service.
Germany Classifies Crypto as Financial Instruments
According to a press release published on Monday (March 2, 2020), the German Federal Financial Supervisory Authority (BaFin) has finally classified cryptos as:
"[A] digital representation of a value that has not been issued or guaranteed by any central bank or public body and is not necessarily linked to a currency specified by law and that does not have the legal status of a currency or money, but is accepted as a medium of exchange by natural or legal persons and can be transmitted, stored and traded electronically."
The new BaFin classification is similar to the strategies proposed by the Financial Action Task Force (FATF).
These new guidelines are also part of the country's fifth EU Money Laundering Directive (AMLD5) initiative, which started on January 1, 2020. The integration of AMLD5 requires modifications to Germany's Banking Act and Payment Supervision Services Act.
According to the BaFin crypto guidelines, cryptocurrency custodial platforms must be licensed by the regulator in order to operate in Germany. If the platforms are currently providing services without a license, they have a deadline until the end of November 2020 to apply for one but must show initiative before March 30, 2020.
Other crypto custodial platforms that are registered and licensed in other EU countries are not able to "passport" their services to Germany. External platforms must also apply for authorization from BaFin.
In February 2020, over 40 banks submitted crypto custodial licensing applications to BaFin for approval.
Featured image: acfcs.org
* The information in this article and the links provided are for general information purposes only and should not constitute any financial or investment advice. We advise you to do your own research or consult a professional before making financial decisions. Please acknowledge that we are not responsible for any loss caused by any information present on this website.