There have been various factors and crypto trends over the past years, which have significantly impacted or contributed to the adoption, price changes, and development of new digital assets.
We will be taking a look at the main crypto trends that may shape the market in 2020.
Altcoin Extinction?
During 2019, more than 2300 new coins and tokens entered the space. The development and launch of new tokens were most likely fueled by the 2018 surge of Bitcoin, which heavily influenced the prices of the entire altcoin market. Thus, there were many projects and startups hoping to mimic that same success and increase in value rapidly.
But many altcoins failed to make their mark, as less than a third of them have a 24-hour trading volume under $100,000. Also, many altcoins have insignificant values, less than a tenth of a penny. While last year's newer cryptos kept cropping up, there was less investor money entering the market in 2019.
As some cryptos that are relevant to mainstream finance might get an injection of capital, the smallest coins on the food chain are unlikely to see any of that money. With an ever-changing regulatory landscape and an over-saturated market, it is likely that fewer coins will be launched in 2020.
Tone Vays, a reputable crypto analyst, believes that most popular altcoins will lose all their value in 2020 because they have no use and cannot substitute Bitcoin.
"Who will use Litecoin when we have Lightning Network, who will use Ethereum when we have side chain Liquid Network? Will people use Binance token? I don't know because it's useless," stated Vays.
He went on to say that BTC would not pass $10,000 in 2020.
While Vays' prediction is a rather harsh one, many believe that the market will consolidate, and only the strongest cryptos will still be relevant. The term "altcoin" will probably disappear, as the coins will have their own use and role on the market, rather than an alternative to Bitcoin.
Less Hodling and More Trading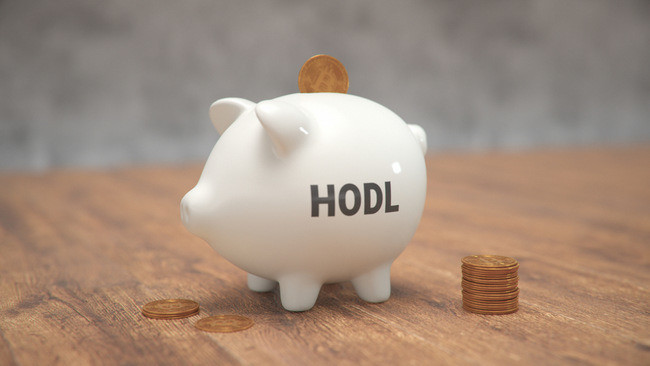 Most altcoins were purchased by investors only for the purpose of diversifying portfolios. When the cryptos were bought, this, of course, led to a surge in price and convinced even more investors that the tokens had long-term appreciation potential.
This led to the appearance of the HODL trend, one of the most predominant crypto trends of 2018. Users locked their coins in their wallets for longer periods of time instead of trading with them. If the coin raised in value, then the holder would be able to make a profit by selling his cryptos.
While the HODL trend has brought some money to the market, the real value of altcoins can only be determined by their utility.
Jimmy Nguyen is of the opinion that the crypto economy of this year will be more focused on an "earn and use" approach, as blockchain and crypto-based applications enable people to use crypto in daily financial tasks.
Bitcoin Halving and Soft Fork Upgrade
The Bitcoin halving is probably the most anticipated event of 2020. This is not only because Bitcoin is the number one coin, but also due to the fact that unlike most altcoins, BTC does not see frequent upgrades.
In May, the new Bitcoin, that will be generated when a new block is mined, is halved, meaning that instead of 12.5 Bitcoin, which the miners currently make when discovering a new block, they will make 6.25 Bitcoin after May.
The past two halvings have come with noticeable price surges in the months that followed after, bringing BTC from a couple of dollars to hundreds, and then from hundreds to thousands.
One executive from the industry has already predicted that BTC would increase to $50,000 by the end of 2020, citing the halving as a major factor. Bloomberg's analysts also released a report consisting of crypto price predictions in which it is also forecasted that Bitcoin would see tremendous gains in 2020. The experts also stated that the popularity of BTC will also increase and will be used as a substitute for weak fiat currency and economic uncertainties. Like most crypto trends, anything big, such as a halving or an upgrade, is bound to attract speculation of an increase in price.
They explain that coin scarcity and the halving of the block reward will drive up the value of BTC.
"Bitcoin's initial reaction to the U.S. airstrike was a good test of our premise that the first-born crypto is maturing toward a digital version of gold," – was written in the report.
Bitcoin will also go through a major soft-fork in which Schnorr, Taproot, and Tapescript are expected to be added simultaneously.
Ethereum Shifting Towards Decentralized Finance
Ethereum 2.0 is the final upgrade of the Ethereum network, which is aimed at migrating the chain from the current Proof-of-Work consensus algorithm to Proof-of-Stake, which will allocate block validation function from miners to dedicated network validators.
The transition to Ethereum 2.0 will be done in stages, and the first phase already occurred on 3 January 2020.
Ethereum is the main platform used for issuing new tokens, accounting for over half of the existing crypto market. The platform has steadily expanded its versatility over the years, adding decentralized applications (dApps) and smart contract functionalities. Ethereum's upgrade also has in mind to improve scalability and transaction speed, which should lead to more advanced innovation on the network.
Decentralized Finance (DeFi) is a particular sector of crypto that has gained a lot of traction in 2019, amassing over $600 million in total.
Ethereum 2.0 could be the basis for many new and innovative financial models, for either borrowing, lending, and staking that could also lead to the creation of other DeFi projects and propel existing projects. Specialists believe that Ethereum will no longer be focused on attracting new startups and projects to launch new tokens that much, and instead, cater more to the development of new applications, especially for those related to DeFi.
Many Blockchain Projects Will Fail
There are many altcoin and token projects that have failed to deliver the promised developments, either because of a lack of money, expertise, or just unwillingness.
Many investors will grow tired (if they haven't already) of waiting for the dev team to deliver and, as such, will stop supporting the project.
There might also be coins whose programmers and managers made genuine attempts to build what they set out to make, but investors lost interest in the technology. These are just a few of the actors that will probably contribute to the downfall of many blockchains.
Crypto Trends: Conclusion
While we cannot say for certain what will happen in 2020, we can speculate which crypto trends will emerge and have an impact on market prices.
Featured image: agenda.bit2me.com
* The information in this article and the links provided are for general information purposes only and should not constitute any financial or investment advice. We advise you to do your own research or consult a professional before making financial decisions. Please acknowledge that we are not responsible for any loss caused by any information present on this website.