Bitcoin has been quite popular since its launch in 2009. Back in 2010 and 2011, very few people were fascinated by the crypto world. However, the entire world is currently intrigued by virtual currencies. With this in mind, many people are interested in buying Bitcoin.
As more and more crypto enthusiasts want to hold a small part of the most popular cryptocurrency, crypto companies developed many ways to buy Bitcoin.
In this article, we will talk about how to buy Bitcoin with a prepaid card.
What Is a Prepaid Card?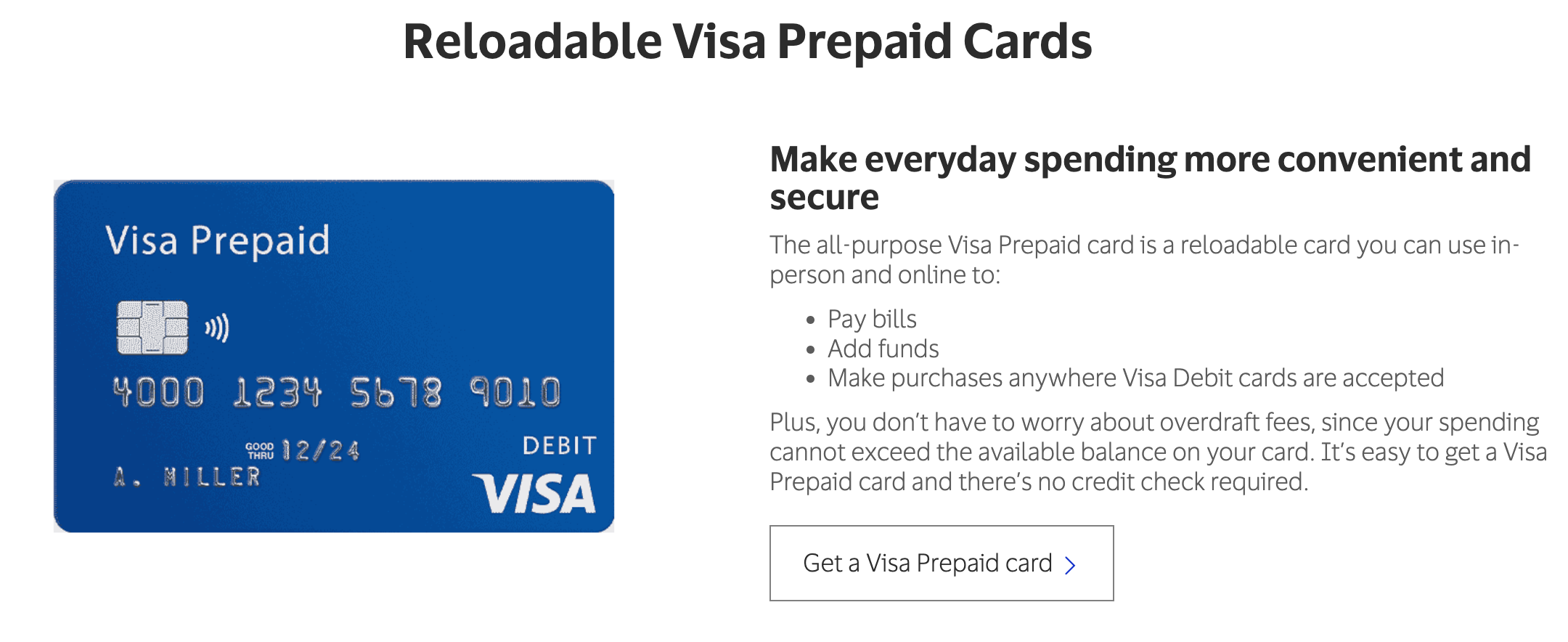 Prepaid cards are also known as prepaid debit cards, pay-as-you-go cards, or stored-value cards. It is a type of payment card that you can buy and load with money before using it to make purchases. Basically, it is like a gift card, but instead of being limited to a specific store, you can use it in any store that accepts the brand on the card (Visa, Mastercard, etc.). It's like having a debit card without the need for a bank account.
They can be found at banks or retail locations like grocery stores and drugstores.
The card has a set balance, or you can add money and use it to make purchases until it is depleted. Once the money runs out, you need to reload the card before making any more purchases. They work similarly to other cards, where you can swipe or insert them into a payment terminal to make a purchase and, sometimes, withdraw cash from an ATM.
It's also great for budgeting your money or for people trying to avoid debt.
How to Buy Bitcoin with Prepaid Card
Prepaid card companies have made buying crypto with this payment method surprisingly effortless. Also, prepaid cards are widely used as billions of cardholders use them to purchase products and services. These cards' popularity extended to the crypto space as more crypto investors decided to buy Bitcoin with prepaid cards.
Buying Bitcoin with prepaid cards doesn't make the process cheaper. However, prepaid cryptocurrency purchases have several advantages for the buyer. There are several steps to buying Bitcoin with prepaid cards, as outlined in this article.
Read on to discover all you need to know about how to buy Bitcoin with a prepaid debit card.
Step 1: Choose a Bitcoin Exchange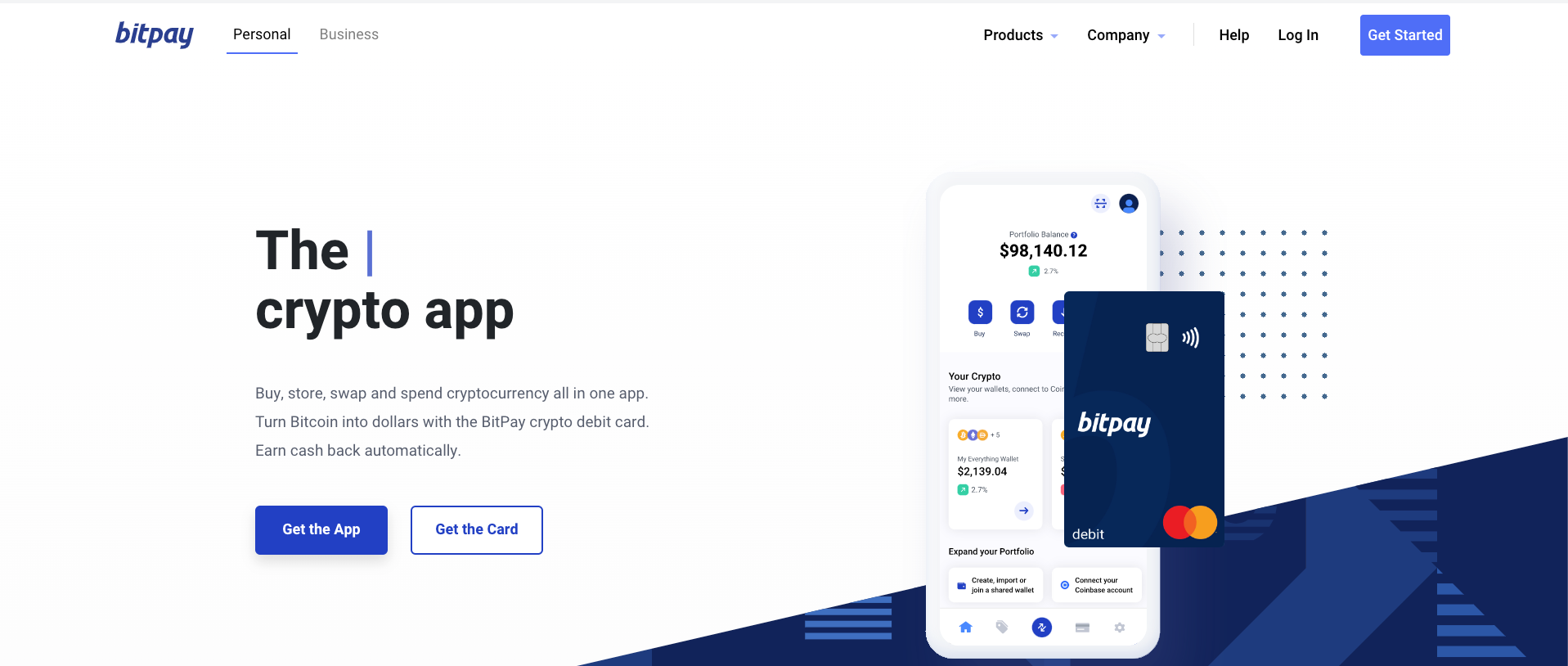 Several Bitcoin exchanges and platforms support prepaid cards when purchasing Bitcoin. (Some of these exchanges will be discussed in detail later in the article). So, make sure you choose from the crypto exchanges that accept prepaid cards first. In order to make your steps as straightforward as possible, we will use the BitPay app. You can also use BitPay on a desktop device by accessing bitpay.com
Step 2: Create an Account or Log in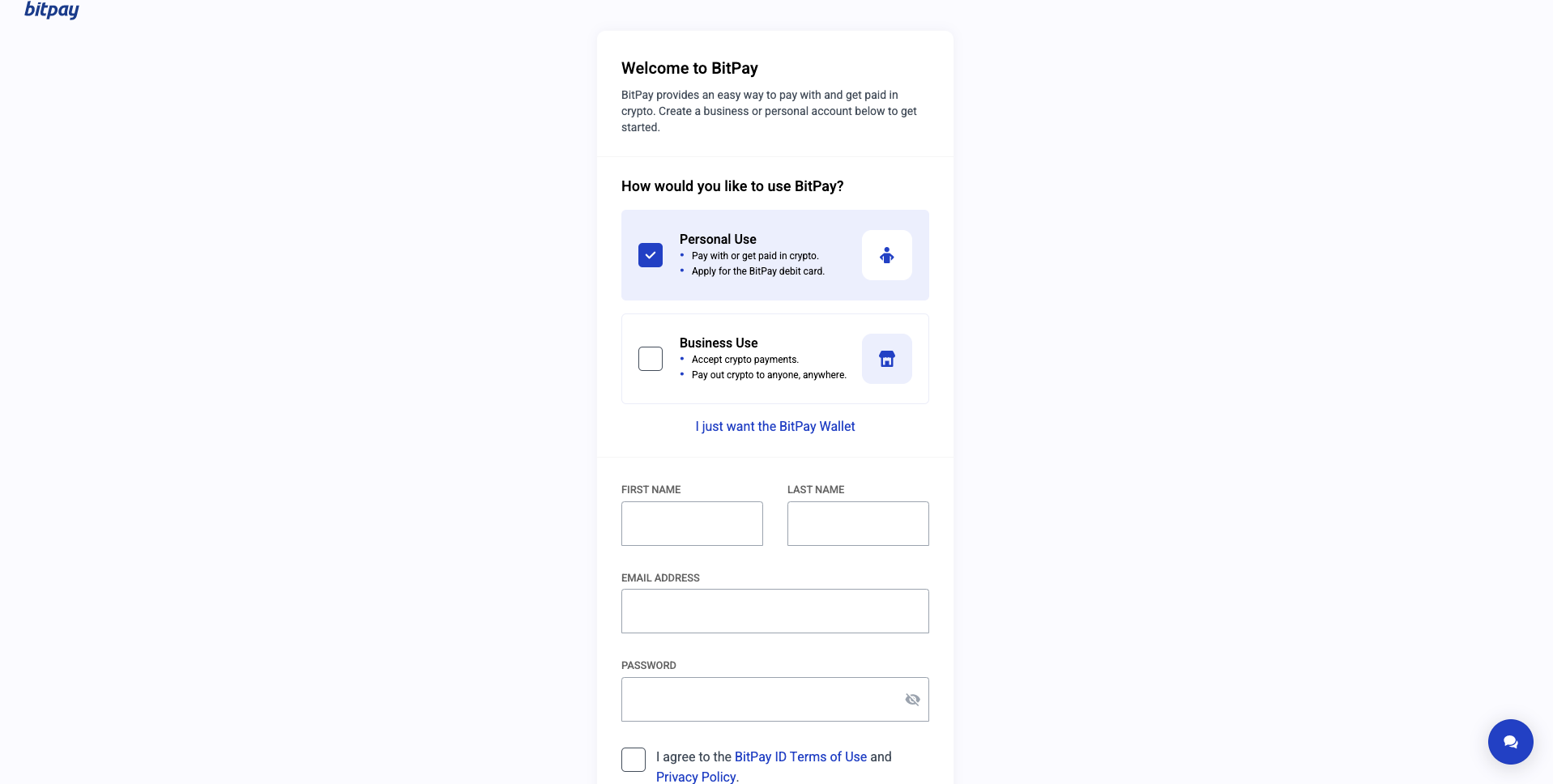 Once you decide upon a Bitcoin exchange, you must create an account. The account will allow you to deposit funds through your prepaid card, which you can use to purchase the amount of Bitcoin you want.
Also, we recommend that when you create your account, you follow the verification procedure to access the most important features of the chosen platform.
Before you begin the verification process, ensure you have all the necessary documents, such as a government-issued ID and proof of residence (billing address). The required documents may vary depending on the exchange, so check their website for specific information.
Step 3: Proceed to Buy Bitcoin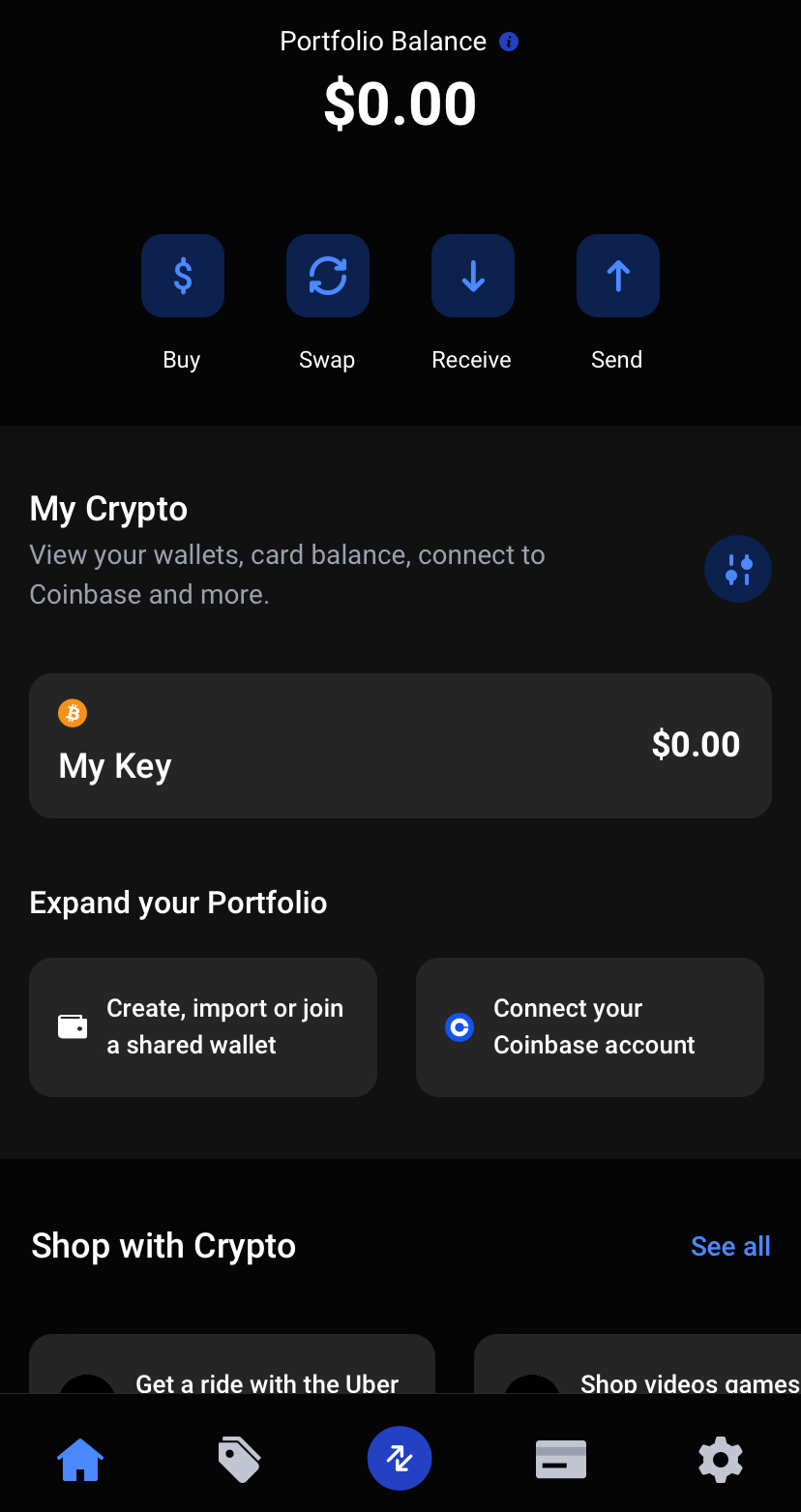 Once you created and verified your crypto exchange account, you will be able to see the dashboard of the chosen exchange. Among multiple options, you will be allowed to buy crypto. Buying crypto usually implies using a fiat payment method.
Thus, tap the "Buy" button and start your first Bitcoin transaction on the crypto exchange.
Step 4: Select the Amount of Bitcoin You Want to Purchase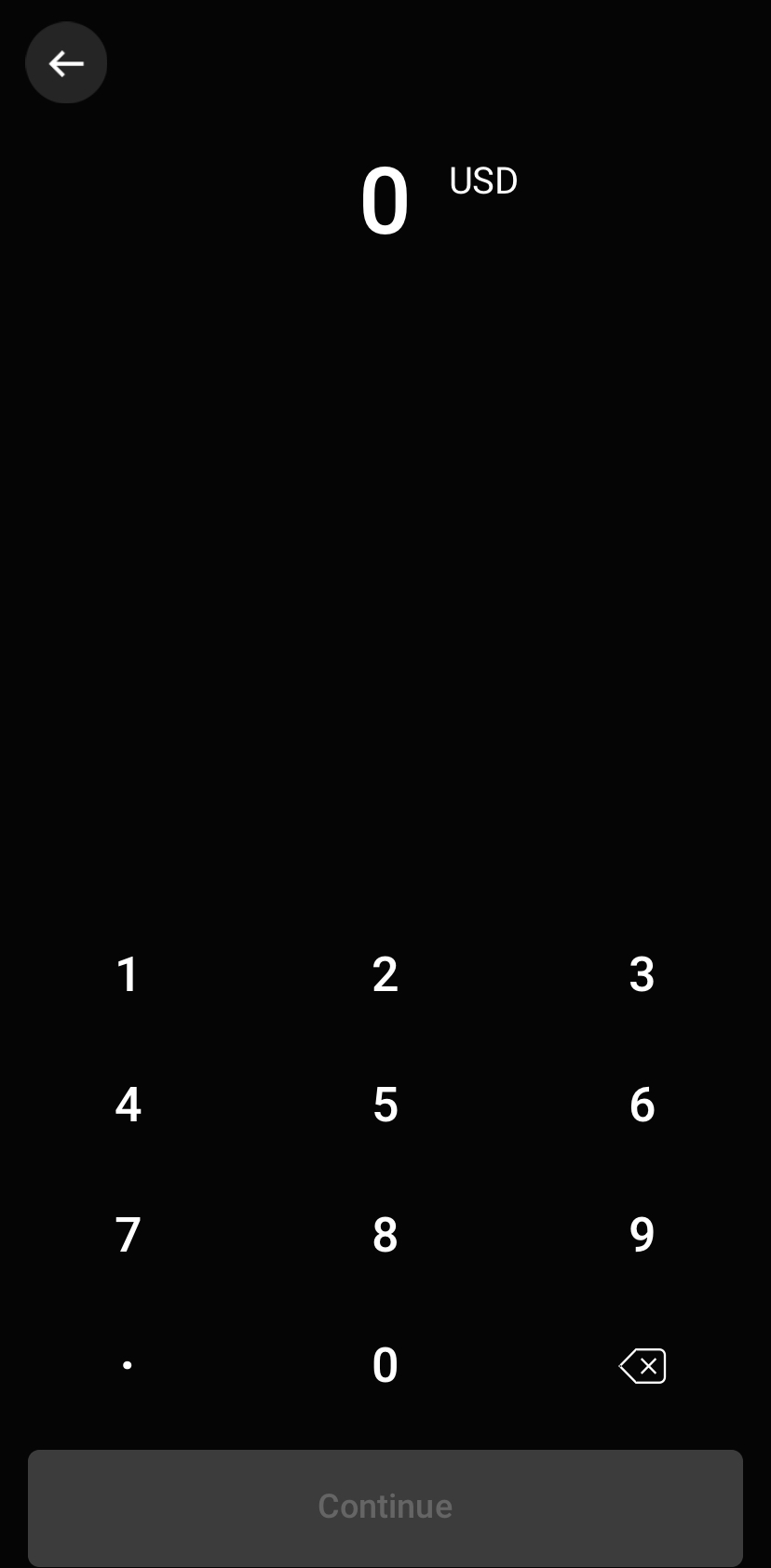 The next step is selecting the amount of Bitcoin you intend to buy. So, in BitPay's case, you will need to enter the amount of USD you aim to sell for Bitcoin. However, you can check a specialized website to convert BTC to USD.
Step 5: Choose "Debit Card" as a Payment Method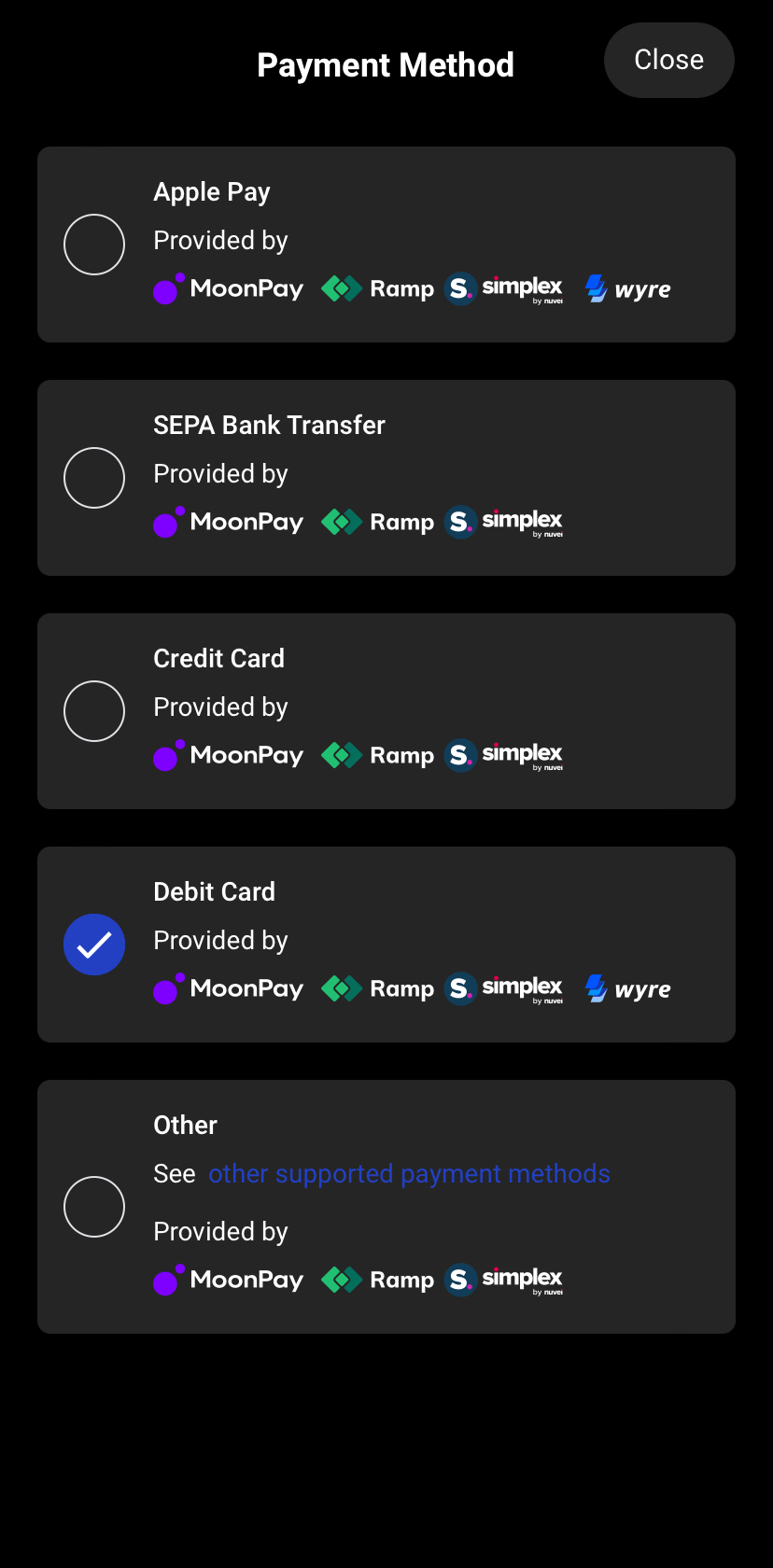 Once you enter the amount of USD you want to sell for BTC, BitPay will display various payment methods available on the platform. Among them, you might see Apple Pay, credit card, SEPA bank transfer, and debit card. To buy BTC with a prepaid card, you will need to select the last option.
Step 6: Check the Transaction Summary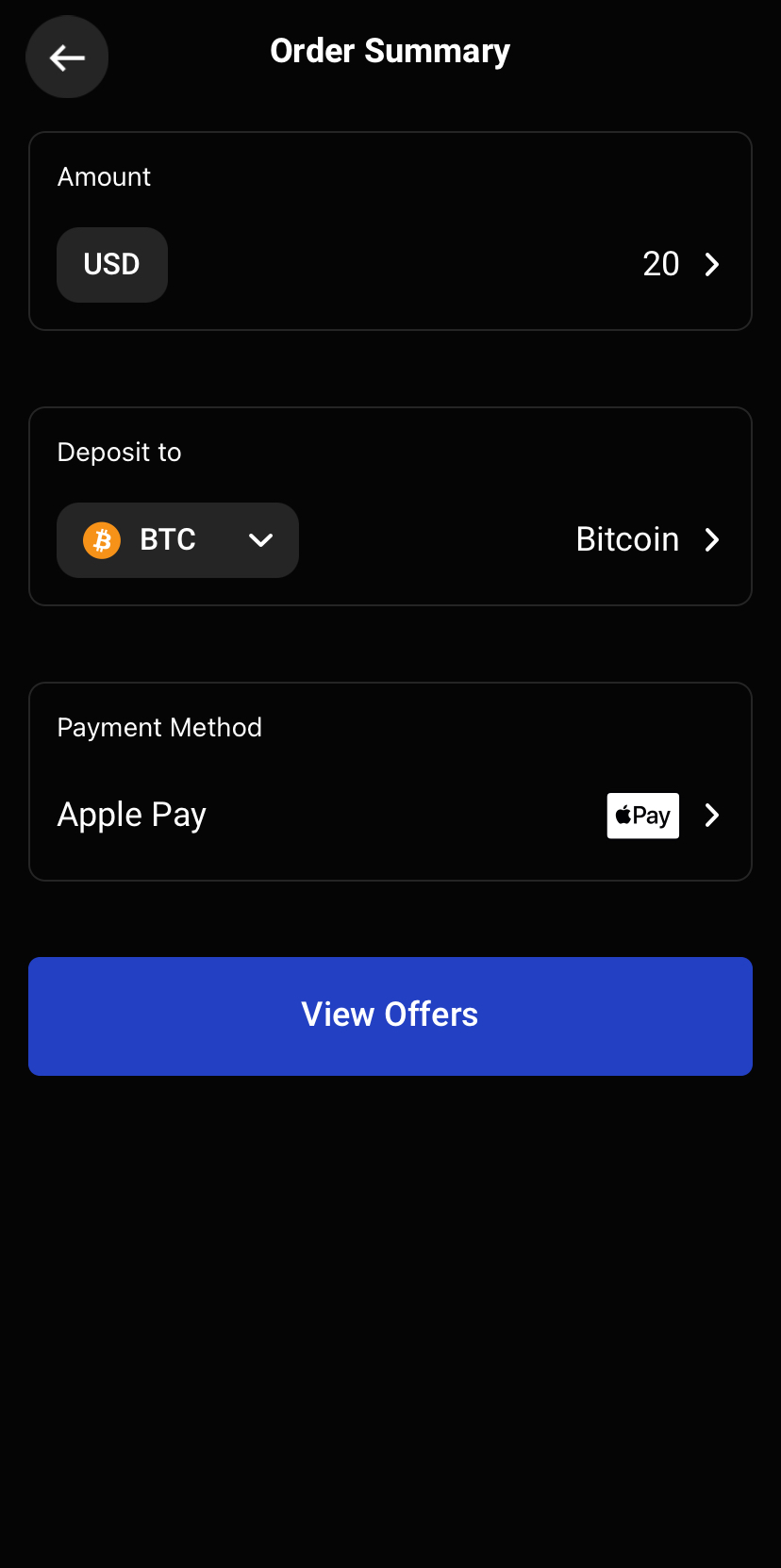 After you select the "Debit Card" payment method, the BitPay app will display a transaction (or order) summary, where you should check once again the details of your purchase. Thus, you should pay attention to the amount of USD you aim to sell, the cryptocurrency you want to buy (in this case, Bitcoin), and the payment method you choose (debit card).
Once you check all the details, you can click on "View Offers."
Step 7: Review the Offers and Confirm the Transaction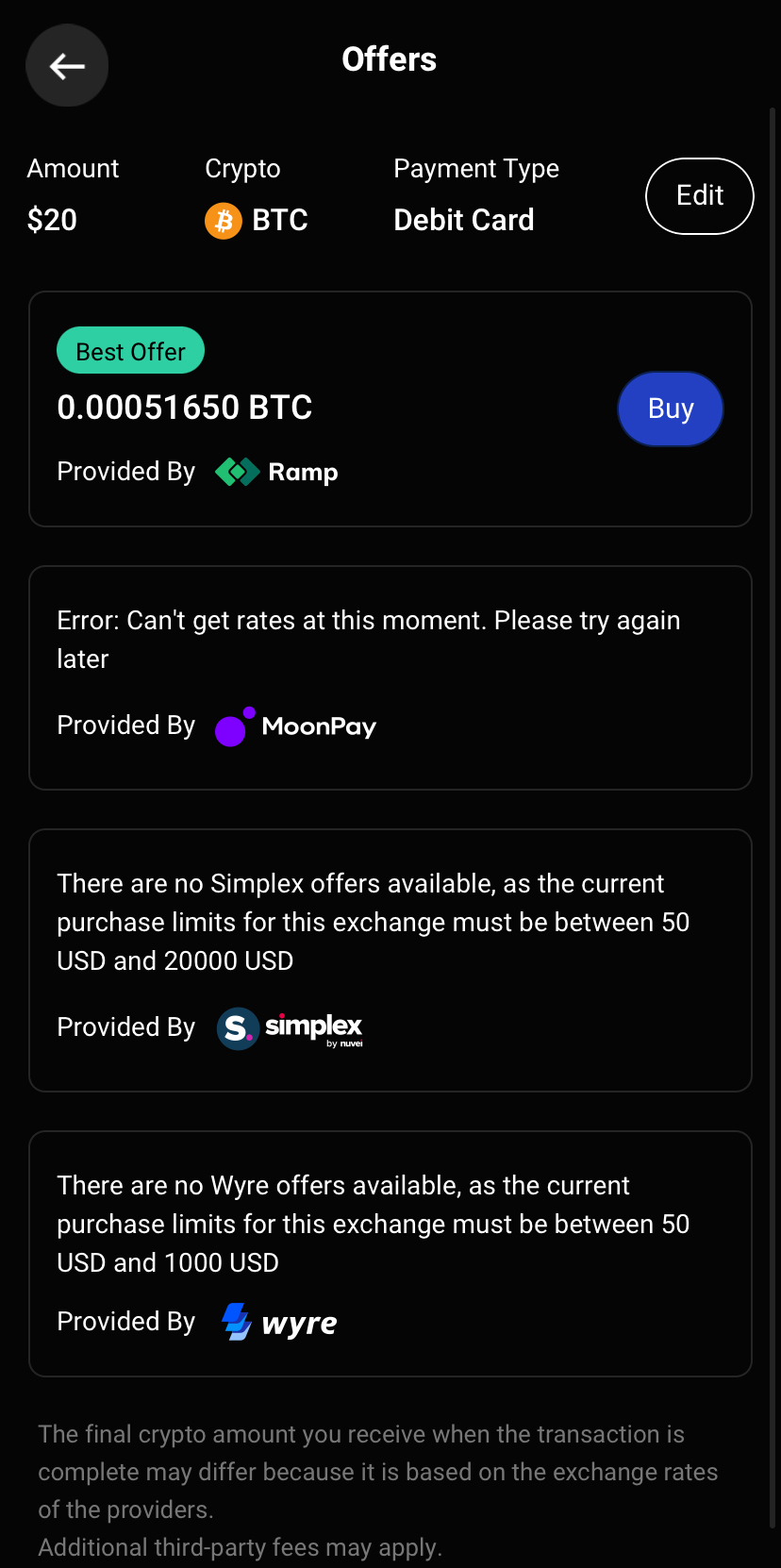 Depending on the transaction details (amount of USD, cryptocurrency, payment method), BitPay will show you some offers that you can choose from in order to complete the transaction. There, you should choose the best offer for your needs, and then you will be able to finally complete the transaction.
The number of Bitcoin users who want to buy Bitcoins with their prepaid cards has increased. This has led to a surge in the number of Bitcoin-accepting services that support prepaid cards. Here are some of the platforms where you can buy Bitcoin with a prepaid card.
Where Can You Buy BTC with a Prepaid Card?
1. Binance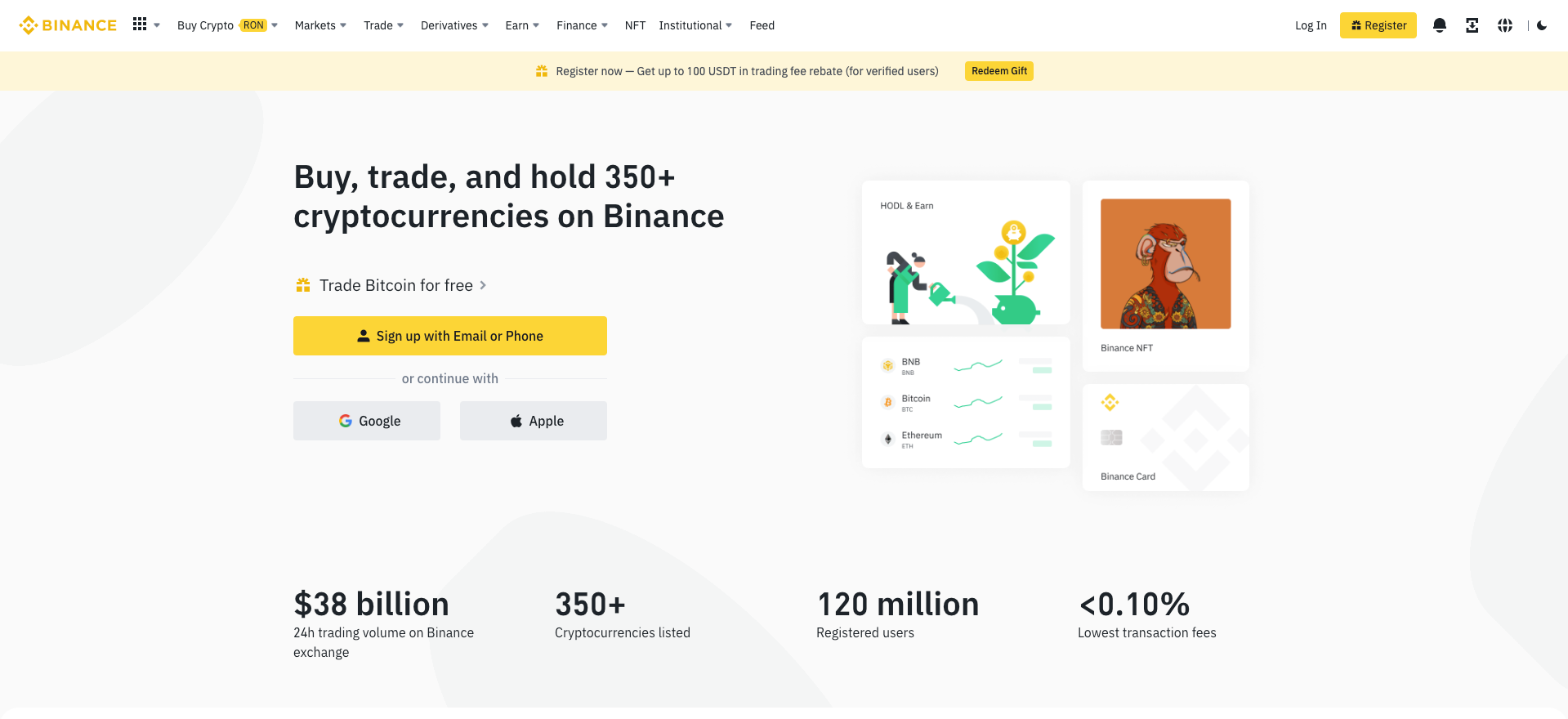 Binance is currently the most popular cryptocurrency exchange that enables users to buy, sell, and trade a wide range of digital assets. Founded in 2017, Binance quickly established itself as one of the leading crypto exchanges in the industry, thanks to its user-friendly interface, high-security standards, and a wide variety of trading options. The platform supports more than 350 cryptocurrencies, including Bitcoin, Ethereum, Litecoin, and many others. Binance also offers a variety of trading pairs, including both crypto-to-crypto and crypto-to-fiat options, making it easy for users to trade their preferred assets.
In order to deposit money on your Binance account using a prepaid card, you have to log in to your Binance account and tap on the "Wallet" from the bottom right section of the screen. Now, you can select the "Deposit" button, the "Cash" option, choose the currency you want to make the transaction and select your prepaid debit card introduced in the app. Confirm your transaction, and now you are able to buy crypto on Binance using money from your prepaid card.
However, for prepaid cards to be used on Binance, the Binance platform must be part of that list of companies accepted by the bank issuing the prepaid card (only bank-issued prepaid cards are accepted on Binance) or that are crypto-friendly. Otherwise, the transaction will not take place on Binance. This information has been obtained and highlighted by the CSS Binance team.
If you want to find more, you can check our Binance review.
2. Crypto.com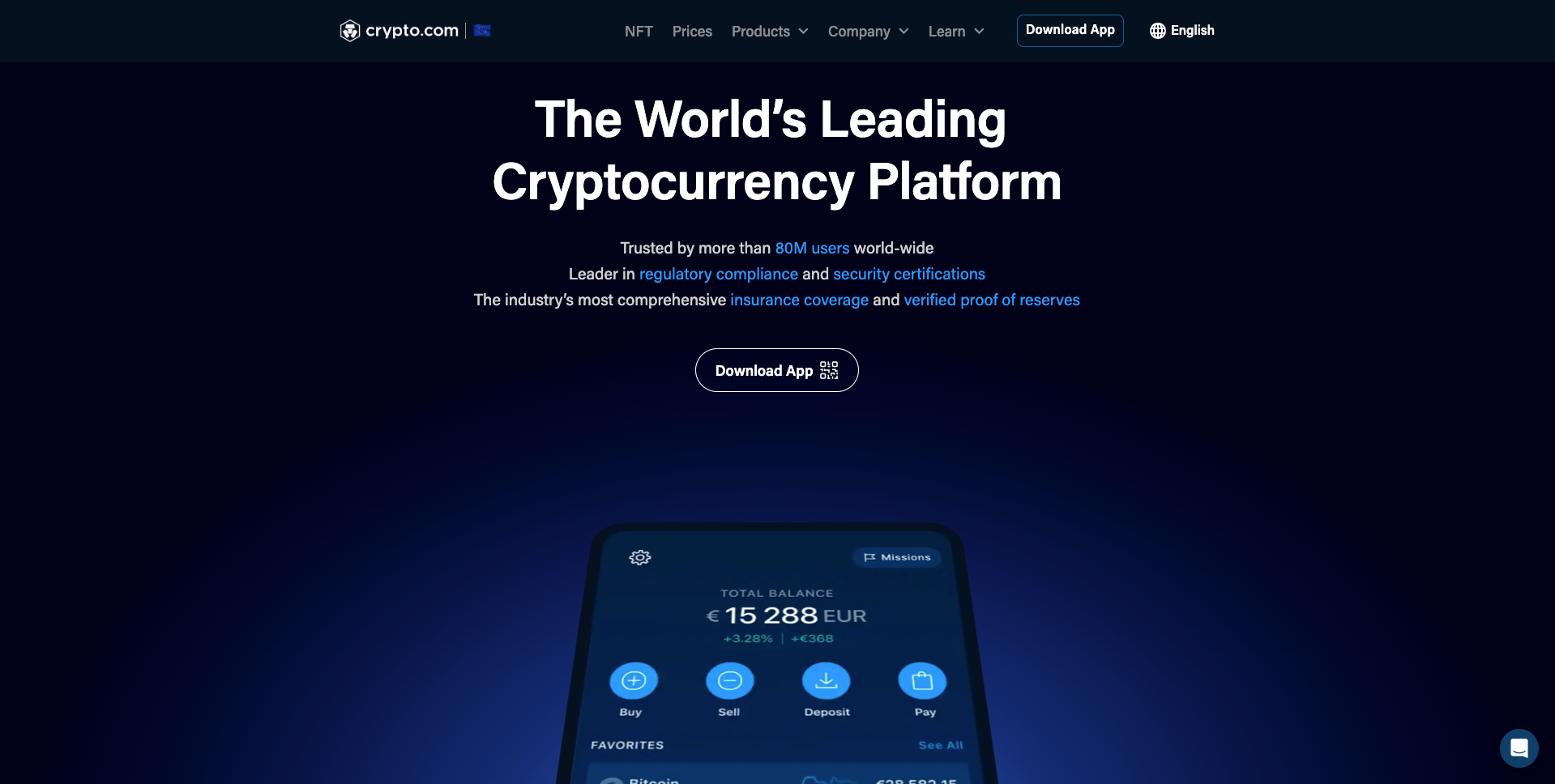 Crypto.com, previously known as Monaco, was founded in 2016 to bring cryptocurrency into the mainstream. The platform gained popularity with its MCO Visa Card, powered by an MCO token which was released through the ICO in 2017.
Users can buy Bitcoin directly via Crypto.com app through debit cards or credit cards. Crypto.com now promotes buying crypto at a 0% credit card fee until the end of June 2020 with payment by credit card or prepaid card.
Users can also buy Bitcoin via fiat currencies by bank transfer.
To deposit money on your Crypto.com account using a prepaid card, you have to log in to your Crypto.com account, tap on the "Deposit" button from the main page, choose fiat, then select the currency in which you want to make the transaction, choose your prepaid card introduced in the app and that's it.
Crypto.com supports up to 8 fiat currencies (USD, JPY, EUR, etc.) deposits and 251 different crypto assets, so Crypto.com is a perfect place to buy and sell cryptos, as well as to perform Bitcoin payments.
Get a complete understanding of Crypto.com by reading our thorough review of the platform.
3. CEX.io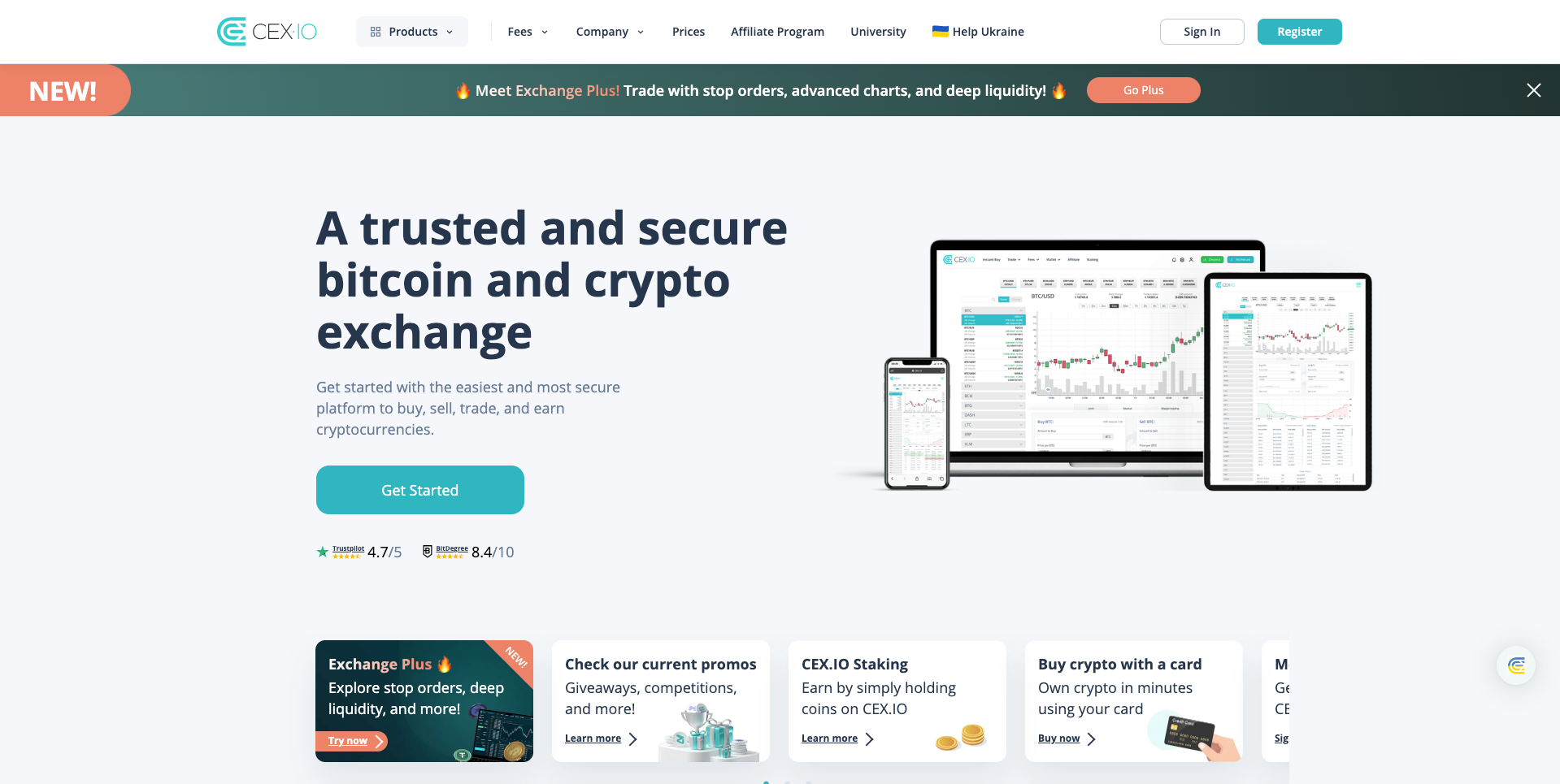 This exchange has been in operation since 2013, established in London, UK. Apart from Bitcoin, this exchange deals with several other cryptocurrencies. CEX.io supports several forms of payment, including the use of prepaid cards.
To deposit money on CEX.io using your prepaid card, access their app, log into it, and then access the wallet at the bottom of the app. Once there, click on the "Deposit" button, choose the currency in which you are depositing, enter the desired amount, and use the prepaid card entered in the app.
Discover everything you need to know about CEX.io by reading our in-depth review.
4. Paxful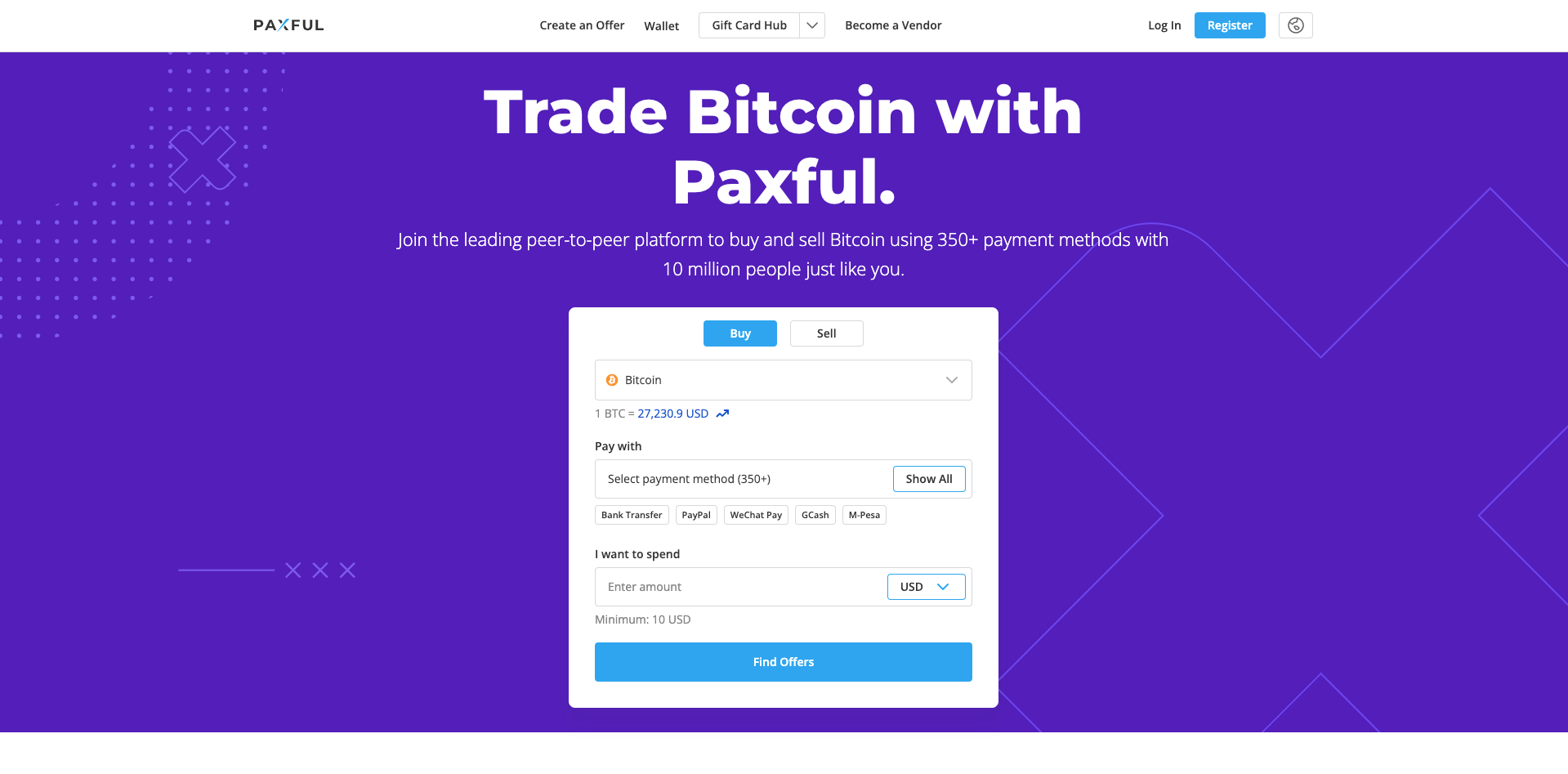 Paxful is also referred to as the eBay of Bitcoin because it connects Bitcoin buyers with sellers from all over the world. This service gives the buyer several options regarding their preferred mode of payment, and buying crypto with a prepaid card is one of the available options.
To deposit money using a prepaid card on the Paxful platform, log in to your Paxful account, navigate to the Dashboards, and select either the Classic or Vendor Dashboard to manage your security deposit. On the Dashboard, go to My Offers and click Deposit on the Security deposit section. Confirm the transaction by clicking Deposit in the confirmation window.
If you want to find more, you can check our Paxful review.
5. Bitpanda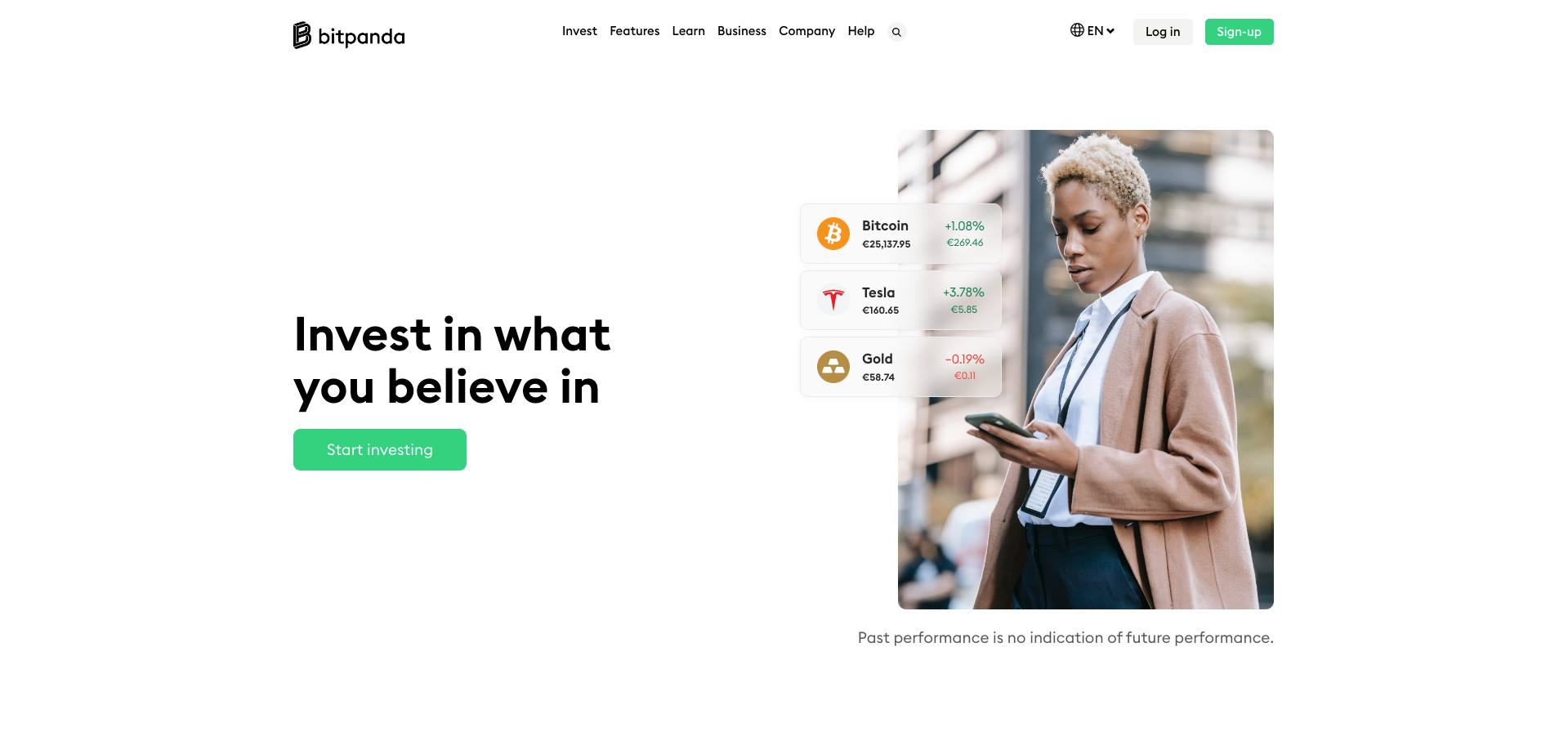 This exchange is based in Vienna, Austria, and is one of the most famous exchanges in Europe. Bitpanda was established in 2014, and just like Coinbase, it has an array of payment options, with prepaid cards being one of them. The fees used in this exchange vary significantly from other exchanges. However, it still offers effective services to its users.
To deposit via prepaid cards using Bitpanda's web platform, you must log in and click the "Deposit" button from the main page. Then, select the currency you want to deposit, select the payment method according to the card processor you have, enter the amount, and confirm the transaction.
For in-depth information on Bitpanda, check out our comprehensive review.
6. Coinmama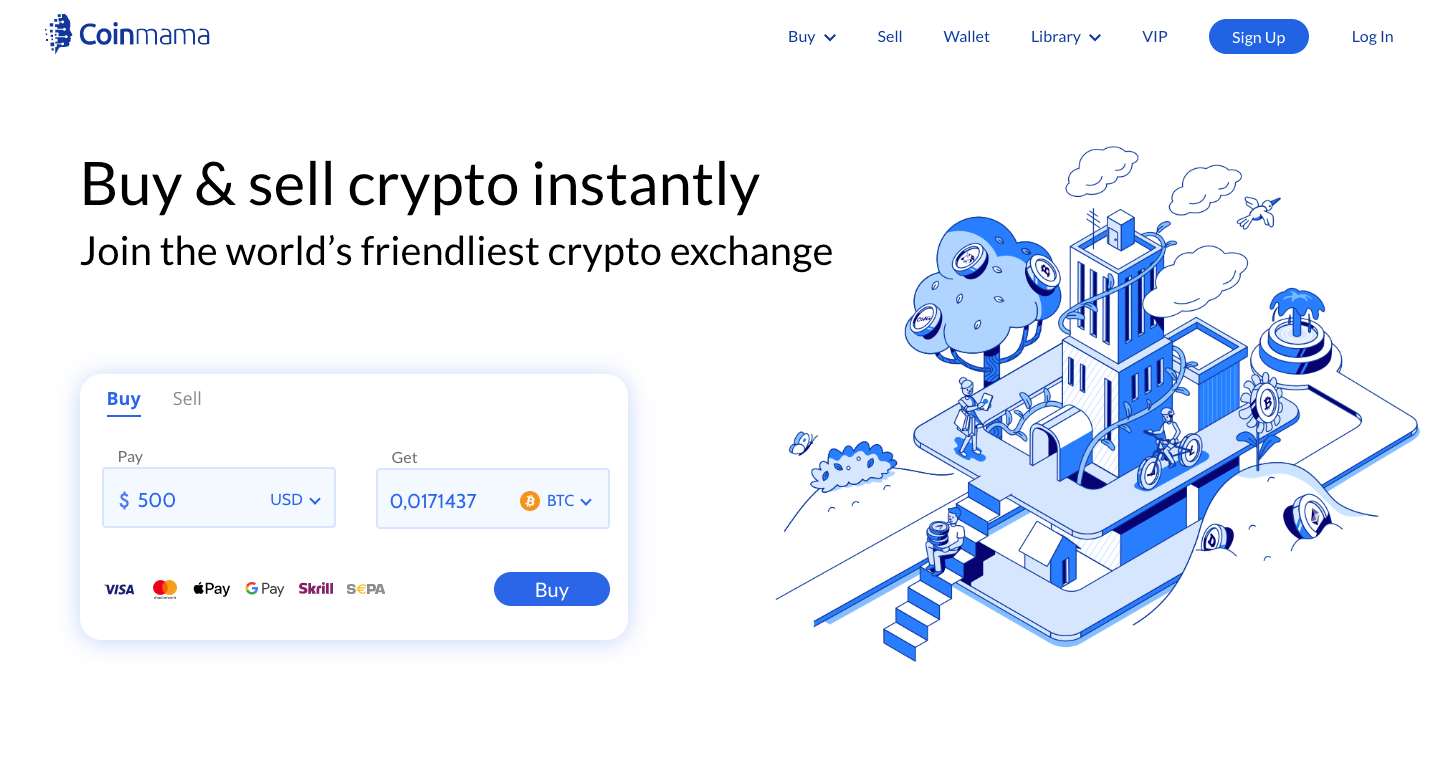 Coinmama is one of the most straightforward exchanges where one can buy crypto with a prepaid card. This exchange was created in 2013 and has been operating ever since. The exchange gives room for crypto investors to buy and sell popular coins, including Bitcoin. Its array of products has helped it gain popularity over the years, as its operations are based in at least 180 countries.
On Coinmama, you can deposit money when you want to buy a currency. Choose the desired currency, click "Buy," and choose the debit/credit card option. Fill in the required information and confirm the transaction, and it's done.
Get a complete understanding of Coinmama by reading our thorough review of the platform.
7. Paybis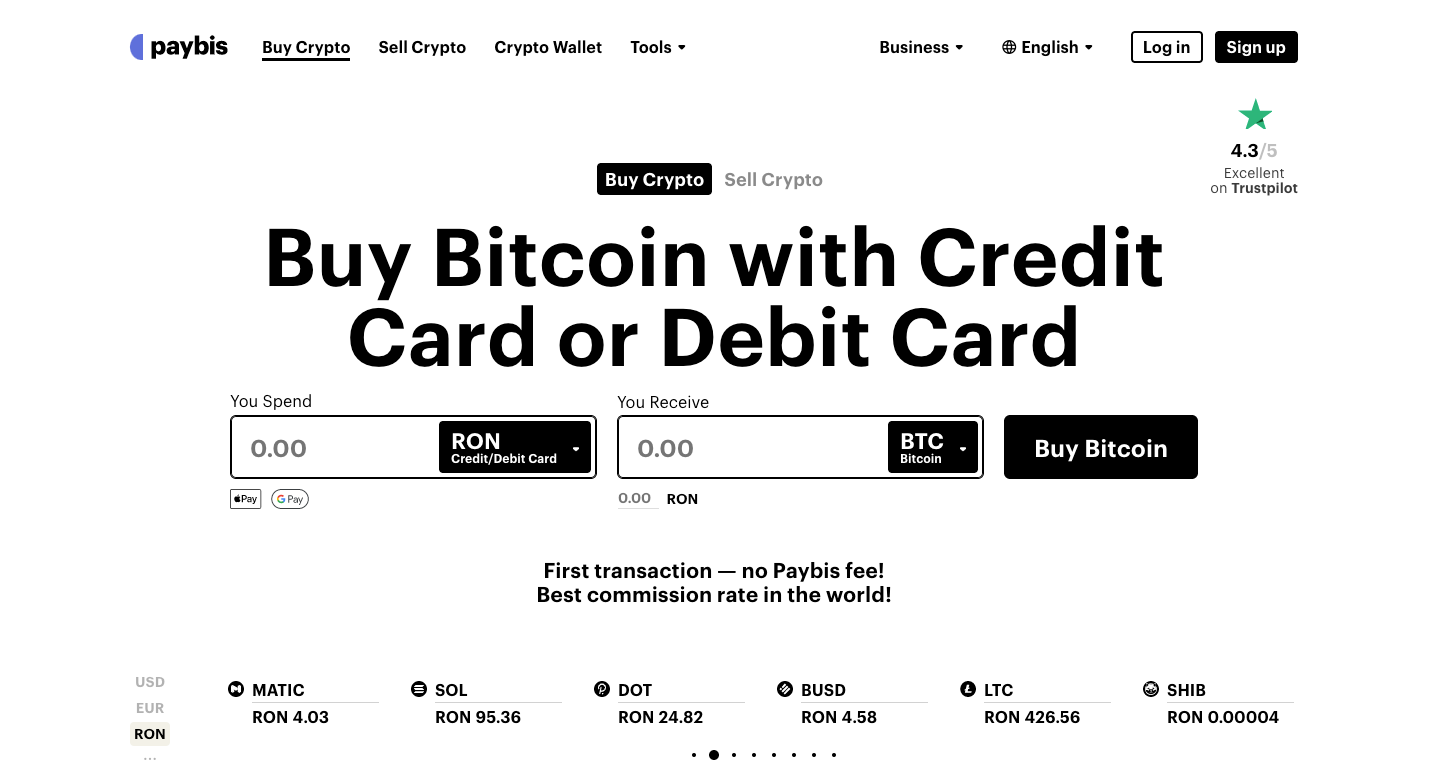 Paybis is a UK-based exchange that supports the selling and buying of Bitcoin and five other cryptos through a variety of payment methods, including credit and debit cards issued by Visa and MasterCard. Of course, Paybis accept prepaid cards.
You do not make deposits on the Paybis platform, only payments. So, tap "Buy" on the crypto that you want to own, insert your prepaid card data, and confirm the transaction.
We also recommend How to Buy Bitcoin with Cash App
8. BitPay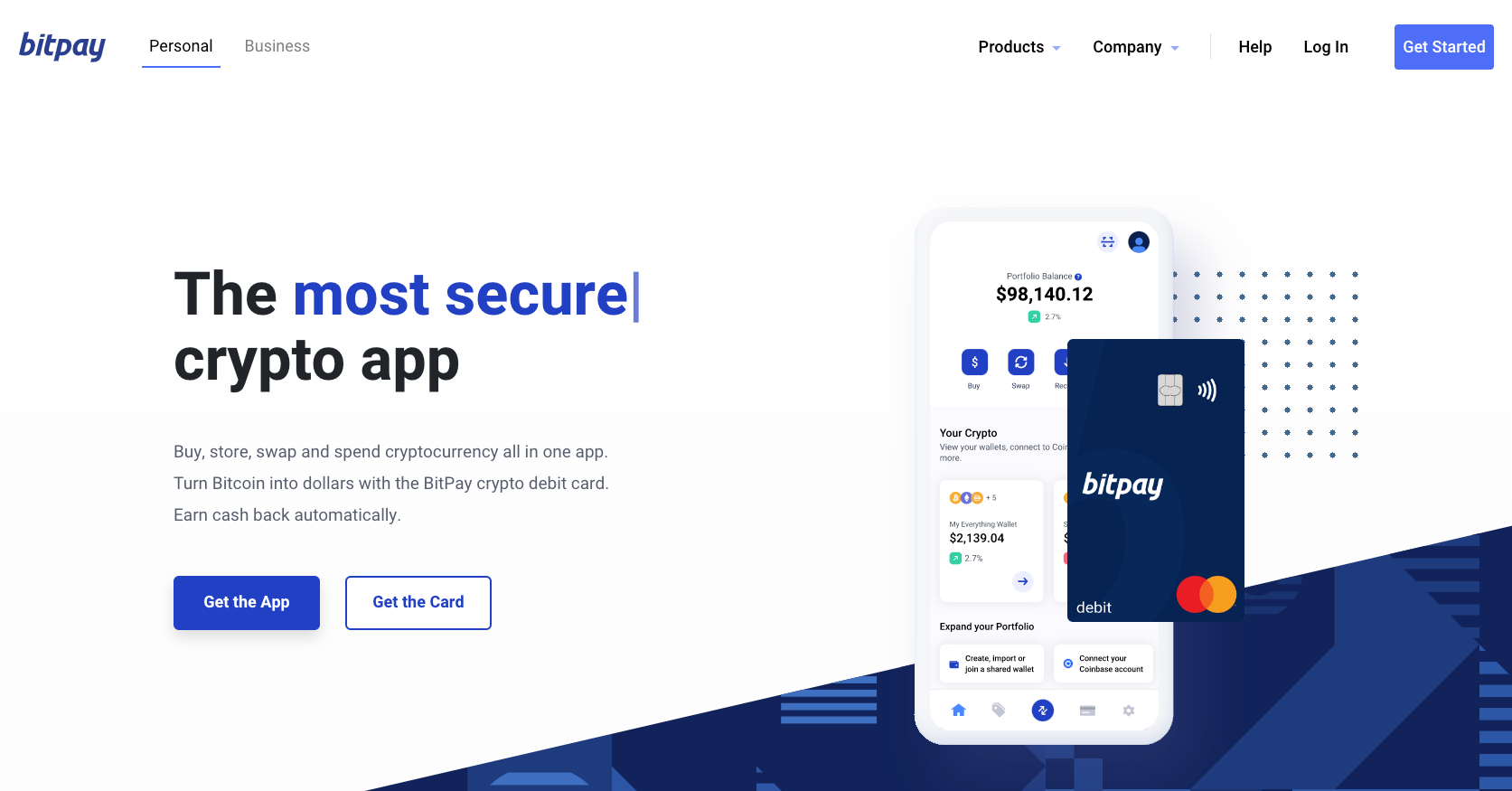 BitPay is more like a payment processor for cryptocurrencies. Currently, the platform supports 16 cryptocurrencies, including Ether (ETH), Litecoin (LTC), Dogecoin (DOGE), Bitcoin Cash (BCH), Tether (USDT), Ripple (XRP), Circle (CIR), Binance (BNB), and Bitcoin (BTC).
On BitPay, crypto enthusiasts can buy and sell crypto using various payment methods, and users are usually intrigued by the platform's user-friendliness.
At the moment, BitPay supports over 100 crypto wallets and has various third-party integrations to connect with other services and apps. This is extremely important in the crypto space, as users usually need multiple platforms to conduct their crypto-related activities.
However, in what concerns customer support, BitPay can happen to be a little slow to respond to users' questions or issues, and this can affect the overall user experience. Furthermore, BitPay users may feel that they cannot use BitPay in a completely anonymous way. Those who aim to create a BitPay account will be required to go through a facial scan and a document verification process to accept payments.
Still, considering BitPay's ease of use, it is fair to say that the platform can be used seamlessly for buying Bitcoin with a prepaid card.
What Are the Advantages of Buying Bitcoin with a Prepaid Card?
Like any other widespread practice in the crypto industry, buying Bitcoin with a prepaid card has advantages. Some of these advantages are:
Ease of Use 
Prepaid cards, just like other cards, are easy to use compared to other methods of buying Bitcoin. You only need to provide the card details and are ready to buy BTC.
Security
If you decide to buy Bitcoin using a prepaid card, you should know that it is more secure than other methods since less customer information is revealed in the process. Also, because it is not connected to a bank account, stealing it will not grant access to unlimited funds, only what is loaded on the card.
Instant Buy
Using prepaid cards ensures that you get your Bitcoin almost instantly, compared to methods like bank transfer, which may take days to receive your coins. This saves time waiting for the purchased Bitcoin to arrive in the crypto wallet.
What Are the Downsides of Buying Bitcoin with a Prepaid Card?
Using prepaid cards also has its disadvantages which are as follows:
Higher Fees 
Fees for buying Bitcoin with a prepaid card are usually higher than other methods. For instance, a bank transfer may only cost 1% instead of the 5% charged by some platforms.
Few Platforms
Not many cryptocurrency exchanges support the use of prepaid cards to buy Bitcoin. This makes the options quite limited, and customers may not be able to use their preferred exchanges for this process.
KYC
One of the practices cryptocurrencies are based on is anonymity. Buying Bitcoin using prepaid cards strips users of such privilege, as KYC is mainly required to buy Bitcoin using this method.
Limited Purchase
Some platforms do not allow the use of prepaid cards to buy large amounts of Bitcoin. This is a major problem if you wish to buy a significant amount of Bitcoin at once.
In Conclusion
Purchasing Bitcoin could easily pass as the most common trade of the 21st century. Despite increased interest in buying and selling cryptocurrencies, it is essential to note that exchange platforms are centralized and prone to hacking. We recommend before investing, read the Bitcoin price prediction.
In that case, it is not safe to leave your purchased Bitcoins on the exchange platform. It would be better to transfer your coins to your crypto wallet.
* The information in this article and the links provided are for general information purposes only and should not constitute any financial or investment advice. We advise you to do your own research or consult a professional before making financial decisions. Please acknowledge that we are not responsible for any loss caused by any information present on this website.