Bitcoin has been quite popular since its invention slightly more than a decade ago. Back in 2010 and 2011, very few people were fascinated with the world of crypto. However, currently, the whole world seems to be leaning towards the digital coin. With this in mind, many people want to know how to buy Bitcoin with a prepaid card. 
As more people yearn to own a piece of the digital currency, multiple options have come up on how to buy crypto. Currently, Bitcoin is the most available cryptocurrency commonly used across the world. With this popularity, buying Bitcoin is now easier with several options. Bitcoin Revolution claims to help ordinary people to enter the crypto market through crypto automated trading.
How to Buy Bitcoin with Prepaid Card
Prepaid card companies have made the opportunity to buy crypto with a prepaid card even easier. Prepaid cards are the most widely used purchase as billions of prepaid cardholders use them to purchase their goods and services. The popularity of these cards today extends to the crypto space, as more cardholders want to know how to buy Bitcoin with a prepaid card.
Buying Bitcoin with prepaid cards doesn't mean that it is cheaper. However, prepaid cryptocurrency purchases have several advantages to the buyer. There are several steps to buying Bitcoin with a prepaid card, as outlined in this article. Read on to discover all you need to know about how to buy Bitcoin with a prepaid card.
Step 1: Decide on a Bitcoin Exchange
Several Bitcoin exchanges accept prepaid cards when purchasing Bitcoin. (Some of these exchanges will be discussed in detail later in the article)
Step 2: Create an Account
Once you decide upon a Bitcoin exchange, you will then go ahead and create an account with the exchange of choice. The purpose of the account will be to allow you to deposit funds through your prepaid card, which you can use to purchase the amount of Bitcoin you need.
Step 3: Deposit Funds into the Created Account
Creating an account with a Bitcoin exchange will require you to deposit funds into the account that will later facilitate the Bitcoin buying process. The funds deposited should be equivalent to the amount of Bitcoin that you intend to purchase. Then, it would be good to make sure that your internet connection is fast and stable before using your wallet so that you do not have any trouble.
Step 4: Choose the Cryptocurrency of Purchase
When purchasing Bitcoin, you choose Bitcoin from the dropdown menu from the Bitcoin exchange that he had chosen. You have to do this because there may be several other cryptocurrencies available on the platform.
Step 5: Select the Amount of Bitcoin Needed and Purchase
The final step is purchasing the intended amount of Bitcoin that you need. You will click on 'Open Trade," which will later give you the option to select the amount of Bitcoin you want based on the number of funds you deposited into the account.
Where You Can Buy BTC with Prepaid Card
The number of Bitcoin users who want to buy Bitcoins with their prepaid cards has increased. This has led to a surge in the number of services that let one buy Btc with a prepaid card. Here are some of the platforms where you can buy Bitcoin with a prepaid card.
1. Paxful
Paxful is also referred to as the eBay of Bitcoin because it connects Bitcoin buyers with sellers from all over the world. This service gives the buyer several options regarding their preferred mode of payment, and buying crypto with a prepaid card is one of the available options.
2. Coinbase
Coinbase is one of the most popular names in the world of crypto. Based in the USA, this service aims to facilitate digital exchanges. Its existence since 2012 has allowed it to deal gain market value since it has gained popularity as gradually and as steadily as Bitcoin. Currently, Coinbase deals with four digital currencies, including Bitcoin, and serves at least 32 countries. If you want to find more you can check our Coinbase review.
3. Bitpanda
This crypto exchange is based in Vienna, Austria, and is one of the most famous exchanges in Europe. Bitpanda was established in 2014, and just like Coinbase, it has an array of payment options, with prepaid cards being one of them. The fees used in this exchange vary greatly with other exchanges. However, it still offers effective services to its users.
4. Coinmama
Coinmama is one of the most straightforward exchanges where one can buy crypto with a prepaid card. This exchange was created in 2013 and had been operating ever since. The exchange gives room for crypto investors to buy and sell popular coins, including Bitcoin. Its array of products has helped it gain popularity over the years, as they currently have their operations based in at least 180 countries.
5. CEX.io
This exchange has been in operation since 2013, established in London, UK. Apart from Bitcoin, this exchange deals with several other cryptocurrencies. CEX.io supports several forms of payment, including the use of prepaid cards.
6. Crypto.com
Crypto.com, previously known as Monaco, was founded in 2016 with the mission to bring cryptocurrency into the mainstream. The platform gained popularity with its MCO Visa Card, powered by an MCO token which was released through the ICO in 2017.
Users are able to buy Bitcoin directly via Crypto.com App by debit card or credit card. Crypto.com now has a promotion of buying crypto at a 0% credit card fee until the end of June 2020 with payment by credit card or prepaid card.
Users can also buy Bitcoin via fiat currencies by bank transfer. Crypto.com supports up to 7 fiat currencies (USD, JPY, EUR, etc.) deposit and 55 different crypto assets, so Crypto.com is really the best place to buy and sell cryptos, as well as to perform Bitcoin payments.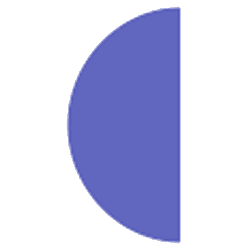 7. Paybis
Paybis is a UK-based exchange that supports the selling and buying of Bitcoin and five other cryptos through a variety of payment methods, including credit and debit cards issued by Visa and MasterCard.
We also recommend: How to Buy Bitcoin with Credit Card
What Are the Advantages of Buying Bitcoin with Prepaid Card?
Like anything worth doing, there are advantages and disadvantages of buying Bitcoin using a prepaid card. First, we will consider the advantages.
Ease of Use
Prepaid cards, just like other cards, are easy to use compared to other methods of buying Bitcoin. You only need to provide the card details, and you are ready to buy BTC.
Security
If you decide to buy Bitcoin using a prepaid card, then you should know that it is more secure than other methods since less customer information is revealed in the process. Also, because it is not connected to a bank account, stealing it will not grant access to unlimited funds, only what is loaded on the card.
Instant Buy
Using prepaid cards ensures that you get your Bitcoin almost instantly, compared to methods like bank transfer that may take days to receive your coins. This removes anxiety and saves time spent waiting for Bitcoin to arrive in the wallet.
What Are the Disadvantages of Buying Bitcoin with Prepaid Card?
Using prepaid cards also has its disadvantages which are as follows:
Higher Fees
Fees for buying Bitcoin with a prepaid card is traditionally higher than other methods. For instance, a bank transfer may only cost 1 percent instead of the 5 percent charged by some platforms.
Few Platforms
Not many exchanges support the use of prepaid cards to buy Bitcoin. This makes the options very limited, and customers may not be able to use their favorite exchanges for this service.
KYC
One of the ideas behind cryptocurrency is anonymity. Buying Bitcoin using prepaid cards strips users of such privilege, as KYC is mostly required to buy Bitcoin using this method.
Limited Purchase
Some platforms do not allow the use of prepaid cards to buy large amounts of Bitcoin. This is a major problem if you wish to buy a significant amount of Bitcoin at once.
Everything to Bear in Mind When Buying Bitcoin with Prepaid Cards
Despite the availability of several crypto exchanges, it is important to note that buying bitcoin using prepaid cards is not a walk in the park. To get started, you should make sure that you deal with approved exchanges. This will help you keep your card information safe and deal with the right prices when purchasing.
The other important aspect to keep in mind is the fact that verification is important. Several markets will allow a buyer to make a Bitcoin purchase without verification. In such an instance, it is clear that they are not regulated brokers, and one can easily lose their money. You should note that legitimate brokers would need ID verification as part of their protection policy.
Your information will be safe with them throughout the trading process. Since buying crypto using prepaid cards is now a common practice, you need to take all the precautions to ensure security. Another tip we can offer is to check the price prediction before buying Bitcoin or altcoins with a prepaid card. For example, if you want to buy a Shiba, it is better to read the Shiba Inu coin prediction before making a transaction.
How to Buy Bitcoin with Prepaid Card: Conclusion
Purchasing Bitcoins could easily pass as the most common trade of the 21st century. Despite the increase in interest in the purchase and sale of cryptocurrencies, it is significant to note that exchange platforms are centralized and prone to hacking. We recommend before investing to read the Bitcoin price prediction.
In that case, it is not safe to leave your purchased Bitcoins on the exchange platform. It would be better to transfer your coins to your crypto wallet.
Featured image: unsplash.com
Note: This post was originally published on 3 March 2021 and has been totally updated for the completeness and veracity of the content on 10 January 2022.
* The information in this article and the links provided are for general information purposes only and should not constitute any financial or investment advice. We advise you to do your own research or consult a professional before making financial decisions. Please acknowledge that we are not responsible for any loss caused by any information present on this website.