To buy XRP is no different than buying any other cryptocurrencies. The process is pretty simple, but it differs depending on the exchange service that you want to use.
And that choice comes down to availability and fees. While one exchange may have lower fees than others, it may not be available in your country.
So let's go through 4 of the most popular crypto exchange services and see what options are available.
How to Buy Ripple on Coinbase
When it comes to crypto exchanges, Coinbase is the go-to platform for many users.
To buy Ripple (XRP) through Coinbase, you first need to sign up for an account. This takes no more than 2 minutes. You will then have to link a payment method to your account, choosing between PayPal, Euro Bank Account, Credit/Debit Card.
With all of that set up, just click the "Trade" button and choose the cryptocurrency that you want to buy as well as the amount.
Additionally, you can also head over to the Ripple page and buy using the widget on the right side of the screen.
Coinbase Trading Fees
For buy/sell transactions, Coinbase charges a Spread of around 0.50%. However, this may differ depending on the price fluctuations of the said currency.
Additionally, they charge a Coinbase Fee which can be either flat or variable percentage based on region, product feature, or payment type. The flat fees are:
If the total transaction amount is less than or equal to $10, the fee is $0.99;
If the total transaction amount is more than $10 but less than or equal to $25, the fee is $1.49;
If the total transaction amount is more than $25 but less than or equal to $50, the fee is $1.99;
If the total transaction amount is more than $50 but less than or equal to $200, the fee is $2.99.
How to Buy XRP on Kraken
Buying Ripple on Kraken starts just like with every other exchange – signing up for an account. The sign up process is easy, but you need to verify your account in order to start trading.
Kraken lets you choose from its 3 types of accounts – Starter, Intermediate, and Pro. A starter account is generally recommended, and it only asks for a full name, email address, primary address, and phone number.
The account types differ in terms of trading limits and features provided, but unless you are a committed investor or a major business, a starter account will serve its purpose.
After you selected your account type, all you have to do to deposit is to head over to the Funding tab. Here, you can choose between fiat currencies (USD, EUR, or GBP) and cryptocurrencies (BTC, ETH, LTC, XRP, or USDT). Select the one that you want to use, click deposit, and you're good to go.
Once your funds are available, head over to the "Trade" tab and select the trading pair that you want to use (XRP/XBT, XRP/EUR, etc.).
Kraken Trading Fees
Kraken charges a fee when the order is executed (matched with another user's order). This fee can range from 0% to 0.26% of the total value of the order, and depends on the following:
The cryptocurrency pair that is being traded;
Your 30-day trading volume in USD;
Whether your order is maker or taker.
Additionally, if you are trading using leverage, there are 2 more fees that will be applied:
Margin opening fee;
Margin rollover fee.
How to Buy Ripple on Binance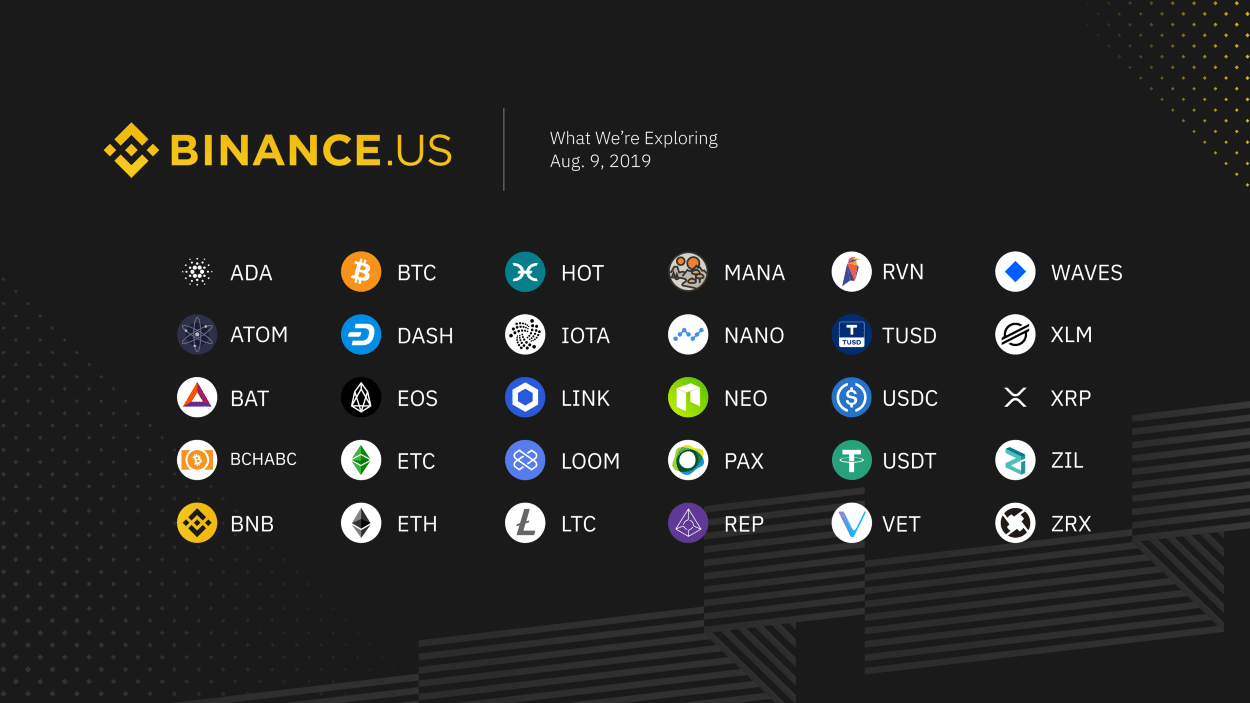 Binance is another highly popular crypto exchange, being available almost worldwide, and having some of the lowest transaction fees for crypto-to-crypto transactions.
Meaning that in order to buy XRP on Binance, you will generally need another cryptocurrency.
But this doesn't mean that they don't accept payments in USD/EUR. Fiat transactions are also available on Binance, but they have higher fees than crypto transactions.
To start trading on Binance, you first need an account. The sign up process is quick, as you just need to provide an email, password, and email confirmation once you signed up. You can also enable 2FA using Google/SMS to improve security, but the step is not required.
However, if you want to purchase cryptocurrency, Binance requires you to complete the KYC verification, which can be done from your account settings.
Making a Deposit on Binance
If you want to buy Ripple using cryptocurrency, you need to head over to your wallet, select "Deposit," and choose the currency you want to deposit in. Once you selected the cryptocurrency, the address will be displayed.
You can send your currency from a wallet, such as Coinbase, to the address displayed on Binance. The coins will be deposited in your account after the necessary network confirmations.
If you selected EUR, you will need to complete the KYC process. Once completed, you can choose to deposit using:
Advcash Wallet;
Bank Card (Visa or Mastercard);
Perfect Money;
Epay Wallet;
Payeer;
FasaPay.
After your coins are deposited, you need to go to the "Exchange" page in your Wallet and search for Ripple (XRP), click on Trade, and select the trading pair that you want to use. For example, if you deposited BTC, you need to select the XRP/BTC pair.
You will be taken on a page similar to this, and you can use the bottom right widgets to buy or sell XRP.
Binance offers 2 methods of buying – a market order or a limit order.
The market order is recommended for beginners. This lets you type in the amount of XRP that you want to buy at the current rate.
The limit order lets you choose the price you want to buy the currency at. Once the rate hits that price, the order will be completed automatically.
Binance XRP Trading Fees
Binance has a variable trading fee system, which evaluates your trading volume over the past 30 days and assigns you a trading level. All the information is available on this page.
All deposits on Binance are free, however, withdrawals have a fixed rate based on the cryptocurrency that you want to use.
How to Buy Ripple Using Bitstamp
In order to start buying Ripple on Bitstamp, you need to sign up for an account and complete the KYC verification. You can choose between a personal or a corporate account.
After the sign up process is completed, all you have to do to deposit funds is to head over to the "Deposit" section and choose your currency of preference. You can deposit using SEPA, an international wire transfer, or purchase directly using a credit card. Additionally, you can deposit using Bitcoin, Bitcoin Cash, Litecoin, Ripple, or Ethereum.
Based on your deposit type, your funds will be available in your account after confirmation.
In order to buy Ripple (XRP), head over to the Buy/Sell section, choose the cryptocurrency pair that you want to use, and place the order. Bitstamp offers 3 trading pairs that you can use – XRP/EUR, XRP/USD, and XRP/BTC. After selecting the trading pair, you need to choose one of the 4 types of orders available:
Instant Order;
Limit Order;
Market Order;
Stop Order.
Finally, enter the amount you want to purchase and submit the order.
Bitstamp Trading Fees
For all trading pairs, Bitstamp has a variable trading fee based on your 30-day trading volume in USD. If your trading volume is less than $10,000, the trading fee is 0.50%.
Additionally, Bitstamp has various trading fees based on the payment type that you are using. These can either be fixed (3.00 EUR for SEPA Withdrawals) or variable (5% for any credit card purchase).
Final Thoughts
As we mentioned at the beginning of the article, buying Ripple is pretty accessible.
You can use debit or credit cards, bank wires or transfers, PayPal, or cryptocurrencies to start trading XRP. Many of the exchange platforms that were mentioned also have mobile apps available, making the buying of Ripple accessible for both desktop and mobile users.
Ripple is an altcoin with a very high potential and high scalability, frequently surpassing a thousand transactions per second. It is generally accepted on all major crypto exchange services, and future plans include collaboration with banks and major institutions.
Overall, Ripple is worth keeping an eye on, with an adoption that is slowly but surely increasing.
* The information in this article and the links provided are for general information purposes only and should not constitute any financial or investment advice. We advise you to do your own research or consult a professional before making financial decisions. Please acknowledge that we are not responsible for any loss caused by any information present on this website.