Are you looking for the latest happening in the crypto and blockchain industry? Then, check out our weekly news summary to keep yourself updated.
Fold Adds BTC to VISA Card Rewards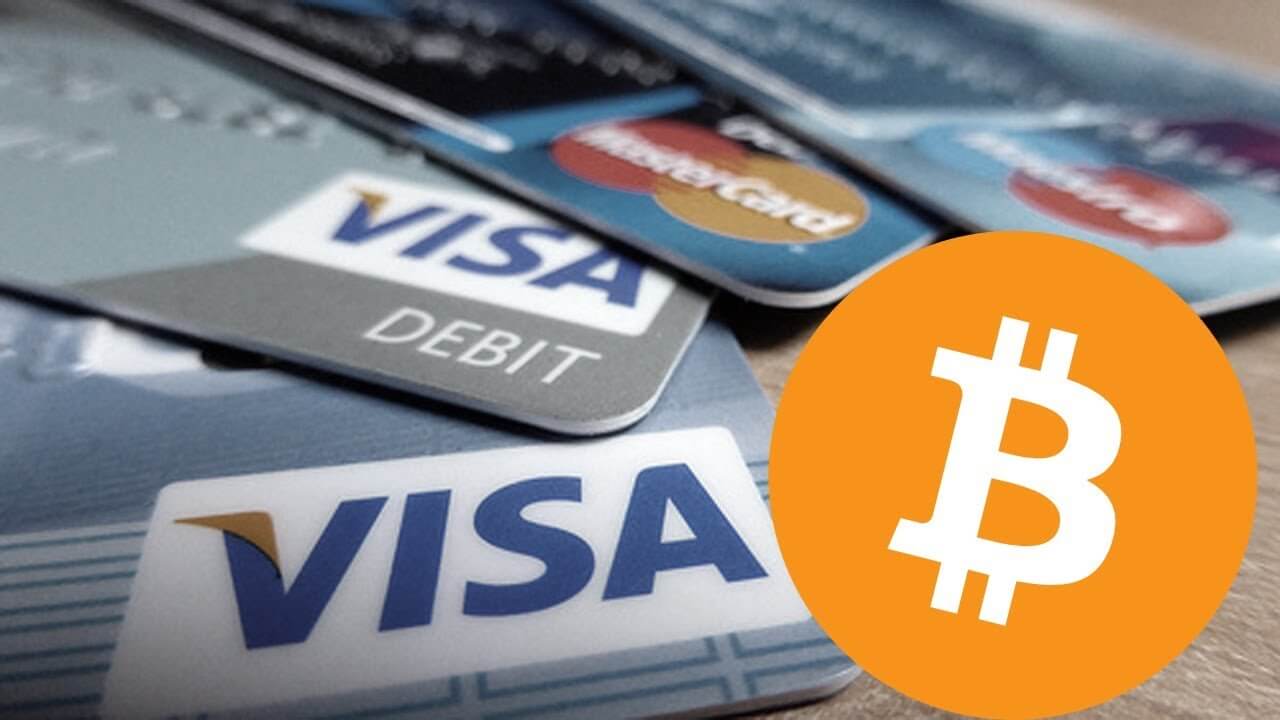 Fold, a crypto cashback app released a new Visa card that enables users to earn Bitcoin rewards instead of regular points or cash. As Fold was included in Visa's Fintech Fast Track program, this allows the crypto startup to issue a co-branded Visa card.
When users of the new Fold card make a purchase with it, they will earn Bitcoin at every use.
Fold CEO, Will Reeves, believes that by integrating the option to make and hold Bitcoin, the card will change the way people make their card spending habits.
"People are not interested in spending Bitcoin right now, but are interested in accumulating it. If people don't understand Bitcoin as money yet, they certainly will understand it as a better reward."
Reeves continues to explain that Fold customers will have a greater advantage than accruing Bitcoin instead of airline miles, loyalty points, and other rewards.
"Since Bitcoin has no expiration date, the rewards can be used to offset the cost of a consumer's next purchase, saved, or withdrawn – giving consumers freedom and flexibility. Consumers can also spend from their Bitcoin rewards by purchasing fiat-denominated gift cards for retailers on the Fold app to use on their next purchase or allow the value to accumulate like they would in a savings account."
The Fold network includes major companies and retail brands, such as Amazon, Airbnb, Delta Airlines, Uber, Nike, Starbucks, Nintendo eShop, L.L. Bean, Domino's, and Burger King.
Binance, Bitmex, Kucoin and Other Crypto Companies Hit with 11 Lawsuits
A number of crypto exchanges and companies, including Binance and BitMEX, have been given 11 class action complaints at a federal court in Manhattan.
Law firms, Roche Cyrulnik Freedman and Selendy & Gay PLLC, filed on behalf of crypto investors the collective suit against 42 defendants with at least 10 complaints filed in the Southern District of New York on April 3. Some of these firms in the suit were cryptocurrency exchanges Binance and BitMEX operator HDR Global Trading, and blockchain projects like Tron, Civic, Block.One, Kyber Network, Status, Bibox, Quantstamp, Bancor, and Kucoin, and they were accused of selling crypto tokens to U.S. investors even though they were unregistered securities.
The legal action cites that the defendants violated federal securities laws through the distribution of unregistered assets.
"Binance and the Issuers wrongfully engaged in millions of transactions—including the solicitation, offer, and sale of securities—without registering the Tokens as securities, and without Binance registering with the SEC as an exchange or broker-dealer. As a result, investors were not informed of the significant risks inherent in these investments, as federal and state securities laws require."
"Not unlike the mortgage crisis that led to the Great Recession, the alleged pattern of misconduct by exchanges and issuers yielded billions in profits for wrongdoers through a basic betrayal of public trust," a partner at the law firm Selendy & Gay, Philippe Selendy, stated this Monday.
In the allegations, US regulations expect that cryptocurrencies and tokens issued via ICOs fall under the category of securities. On these grounds, the plaintiffs claim that issuers such as Block.one and Tron, and exchanges like Binance and BitMEX have been operating against US laws because they offered tokens that were, in fact, securities.
Cryptocurrency platforms that offer securities should register as a national exchange, an alternative trading system, or a broker-dealer with the SEC.
According to the complaint says, many platforms appropriate the term 'exchanges,' and have their own listing criteria for new cryptocurrencies. This might mislead investors into believing they are regulated or meet the regulatory standards when, in reality, the SEC is not involved in this process and cannot guarantee the safety of those investments.
"We are aware of the opportunistic complaints filed against several blockchain and cryptocurrency companies. We have not been served with any claims but are well prepared to address anything that may arise," – Block.one wrote in an email to Reuters.
Roche Cyrulnik Freedman, one of the law firms representing the crypto investors in the litigation, has participated in two other high-profile crypto lawsuits, one against Tether and the other against Craig Wright's court case.
Coinbase Co-Founder Supports Bitcoin and Ethereum Bridging Project
Coinbase co-founder Fred Ehrsam independently invested several million dollars in a project that will establish a decentralized bridge between Bitcoin and Ethereum.
The Keep Network received $7.7-million in a private funding round where Chinese venture capital fund Fenbushi Capital and tech VC firm Collaborative Fund, and many other companies participated. The round was held by Paradigm Capital, which is an independent investment dealer spearheaded by the co-founder of Coinbase.
The Keep Network enables the storage of Bitcoins in a wallet and then their conversion into an Ethereum- compatible token. Bitcoin holders can then use the tokens to access the many dapps that run on the Ethereum blockchain. The new token is called "tBTC", and can be used in DeFi applications as collateral for loans or trading on margin. The claim the tokens back in Bitcoin, just have to convert their tBTC for BTC via the Keep Network.
Founder of the Keep Network, Matt Luongo, believes that tBTC brings together the best part of Ethereum and Bitcoin.
"The goal is to give Bitcoin the superpowers that smart contracts have on Ethereum, and, also, to bring Bitcoin as collateral to decentralized finance."
A launch date has not yet been revealed, but the company has stated that in the upcoming weeks, they will release tBTC.
Features image: The Coin Radar
* The information in this article and the links provided are for general information purposes only and should not constitute any financial or investment advice. We advise you to do your own research or consult a professional before making financial decisions. Please acknowledge that we are not responsible for any loss caused by any information present on this website.