Top 8 Airdrops You Should Know About
Last Updated on May 16, 2018 at 11:50 AM
Over the past 12 months the concept of Airdrop has gained worldwide attention. Is it worth it to join airdrops? What are the best airdrops that haven taken place?
These are questions we have received and here is our response with top 8 airdrops.
Oyster Protocol – October 23rd 2017
Token: PRL
Airdrop: 2227,72 PRL
Peak value: $ 10,804.44 USD
Oyster is a revolutionary protocol that resets the assumptions of the current internet paradigm and solves them with a new comprehensive platform. Oyster's primary operation is based off of the storage, retention and retrieval of static data. The Pearl (PRL) token enables such data storage and is the first asset to be pegged to a known market value without a reserve or a centralized guarantor. The operation of the core Oyster network inadvertently creates a latency optimized meshnet of nodes, which becomes the perfect environment for fostering decentralized communications. The Shell (SHL) token enables transmission of data across such a meshnet. It was an exclusive airdrop by AirdropAlert.com.
Stellar Lumens – June 27th 2017
Coin: XLM
Airdrop: 986.683 XLM Lumens Tokens for each Bitcoin
Peak value: $ 918,25 USD per Bitcoin
Stellar is an open-source payment technology. 16 billion Lumens (XLM) have been distributed to holders of Bitcoin (BTC). The snapshot of the Bitcoin blockchain was taken at the first block mined after midnight on June 26th. At this time there were 16215950 Bitcoins in existence. To calculate how many XLM tokens you get, you can use the formula:
16,000,000 * ( X / 16215950 ) = Y Lumens XLM
Where X is how many Bitcoins you had at the moment of the snapshot and Y the amount of Lumens tokens airdropped.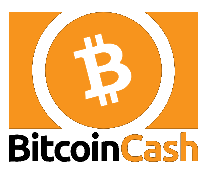 Bitcoin Cash – Hard fork from BTC on August 1st 2017
Coin: BCH
Airdrop: 1 BCH for each BTC held
Peak value: $ 4,355.62 USD per BCH
Bitcoin Cash is peer-to-peer electronic cash for the Internet. It is fully decentralized, with no central bank and requires no trusted third parties to operate. Bitcoin Cash is the continuation of the Bitcoin project as peer-to-peer digital cash. It is a fork of the Bitcoin blockchain ledger, with upgraded consensus rules that allow it to grow and scale.
On August 1st 2017, the Bitcoin Cash hard fork happened. A software update including the 8MB blocksize was pushed to the Bitcoin network and it garnered enough support from the mining community to form its own chain. Any Bitcoin held at the time of the hard-fork resulted in an equal amount of Bitcoin Cash.
Decred – January 18th 2016
Coin: DCR
Airdrop: 258.9396 DCR
Peak value: $ 32,577.19 USD
In total, 3,244 participants have successfully completed the airdrop confirmation process through the submission of a Decred address. Decred is the number 35 marketcap at the time of writing.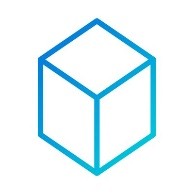 Minereum – April 14th 2017
Coin: MNE
Airdrop: 32.000 MNE Tokens
Peak value: $ 448,000.00 USD
There were 4268 participants in total for the Minereum Airdrop, every participant received approximately 32.000 MNE. The peak as of writing thi, is achieved in June 2017, making the airdrop worth nearly half a million USD. Minereum goes back to the basics and attempts to bring a new mining approach to the cryptocurrency space.
OmiseGO – Snapshot on ETH Block 3.988.888 on July 7th, 2017
Coin: OMG
Airdrop: 0.075 OMG Tokens per ETH
Peak Value: $ 2,13 USD per ETH
Current Marketcap: $1.4 B USD
OmiseGO has been the victim of a scam attempt where a fake website was created to fake an Airdrop. The private key is requested during the application, never share your private key with anyone. Around the time of OmiseGO Airdrop ETH was valued around 200 USD.
OmiseGo airdropped automatically to everyone who held over 0.1 ETH at the time of the snapshot.
Byteball – 2017 9 Airdrops, average taken
Coin: GBYTE
Airdrop: 0.27 GBYTE per Bitcoin in each Airdrop
Peak Value: $ 322,92 USD per Bitcoin in each Airdrop
Byteball is a risk-free conditional smart payments platform that enables human readable smart contracts. When a contract is created on Byteball platform, it can be trusted to work exactly as agreed upon. Why? Because it is validated by multiple nodes on the decentralized network, which all follow the same immutable rules. The counterparty, even if it is a total stranger, has to behave honestly because only the rules have authority. Byteball data is stored and ordered using Directed Acyclic Graph (DAG) rather than blockchain. This allows all users to secure each other's data by referencing earlier data units created by other users. This also removes scalability limits common for blockchains, such as the notorious blocksize issue.
Blockless design is simpler because there are no blocks, there are only transactions. Users just add their transactions to the end of the DAG themselves, they don't have to wait when miners create a new block and there is no guesswork whether miners will include your transaction in the block.
The consensus algorithm used to protect from double-spends is based on establishing a total order within the DAG. This is achieved by selecting a chain, called main chain, which gravitates towards units issued by commonly recognized reputable users — witnesses.
Etherem Classic – Hardfork from ETH block 1.920.000 on July 20th 2016
Token: ETC
Airdrop:  1 ETC per 1 ETH owned
Peak Value: $ 46.50 per ETH owned
Ethereum Classic is a decentralized platform that runs smart contracts: applications that run exactly as programmed without any possibility of downtime, censorship, fraud or third party interference.
Ethereum Classic is a continuation of the original Ethereum blockchain – the classic version preserving untampered history; free from external interference and subjective tampering of transactions.
The Ethereum classic hardfork was caused by the DOA hack. This hard-fork had the sole function of returning all the Ether taken from the DAO to a refund smart contract.
Where do I find legitimate airdrops?
AirdropAlert.com is the first and biggest informational source for airdrops. They have exclusive airdrops that are only for members of their community, like the Oyster airdrop mentioned above. Recently their Twitter and Telegram reached the milestones of 100k followers.