Cash App is a mobile payment service developed by the financial services company – Block (formerly Square). Formerly known as Square Cash, Cash App facilitates funds transfer between app users. The cash app can be downloaded from the Google Play Store or Apple's App Store.
Businesses, individuals, and even organizations use Cash App to send and receive funds from other users. Cash App is a good option to start investing, transferring money, receiving Bitcoin, or even as a cash wallet.
It is quite a popular app in the United States for sending and receiving money. With Block having licenses in all states in the USA, it is also a trustworthy app with a growing number of users.
How to Withdraw Bitcoin from Cash App: Introduction
With Cash App, users can request and receive payments through their app or by email. Withdrawal to a bank account can be made using a debit Visa card known as Cash Card, ATMs, or transfer to any local bank account.
The app provides users with a unique username called $Cashtag to make money transfers or payment requests.
It is worth noting that there are no Cash App fees applied to receive, request, or send individual payments from a bank account or a debit card, as well as for a standard deposit.
It can also be used to make donations to organizations, as well as to tip professionals online for their work.
Investors use the app to invest in blockchain & crypto stocks. In fact, it is the fastest way to invest in stocks with as little as $1.
As technology is growing and cryptocurrencies are becoming more popular, crypto buying and selling features have also been added to Cash App. And yes – there is Bitcoin on Cash App.
In a nutshell, to withdraw Bitcoin from a Cash App account, you must follow the following four steps:
Step 1: Go to the "Banking" Tab on the Cash App Home Screen
Step 2: Select Bitcoin
Step 3: Choose How You Want to Receive Payment
Step 4: Confirm Withdrawal
For an in-depth understanding, we recommend you carefully read all these detailed steps below to avoid any problems regarding your assets.
Important Things to Know When Withdrawing Bitcoin from Cash App
Cash App expanded its customer base by including Bitcoin buying and selling in January 2018, which allows users to buy and make Peer-to-Peer Bitcoin transactions.
Shortly after, the app recorded 7 million active users in February and the number continued to increase. This served as a testament to how important it was for users to have Bitcoin on Cash App.
Users can now securely utilize the app to hold and transfer Bitcoin from Cash App to any part of the world, as cryptocurrencies know no bounds.
Cash App stores Bitcoins in an offline system, which ensures that they can not be easily stolen by hackers or other malicious parties.
However, despite the high security, it is better to make a Cash App Bitcoin withdrawal and have complete control of your coins with full access to and management of the private keys because, as the saying goes, "not your keys, not your coins."
Keeping Bitcoin on Cash App is not risk-free, but you can greatly minimize your risk if you have a good password and a 2FA set.
Before going through the steps to withdraw Bitcoin from your Cash App account, remember to verify your account. If your Cash App account is not verified, you won't be able to buy Bitcoin, sell Bitcoin, receive Bitcoin, or send Bitcoin.
Here's how you can verify your Cash App account:
1. From the Cash App home screen, tap on "Bitcoin"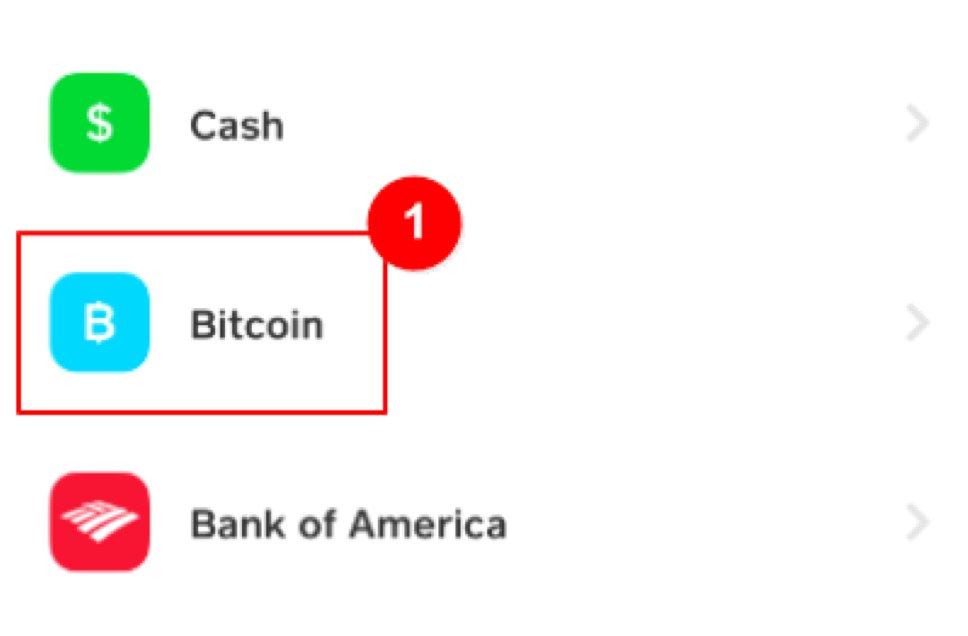 2. Select "Enable Withdrawals and Deposits"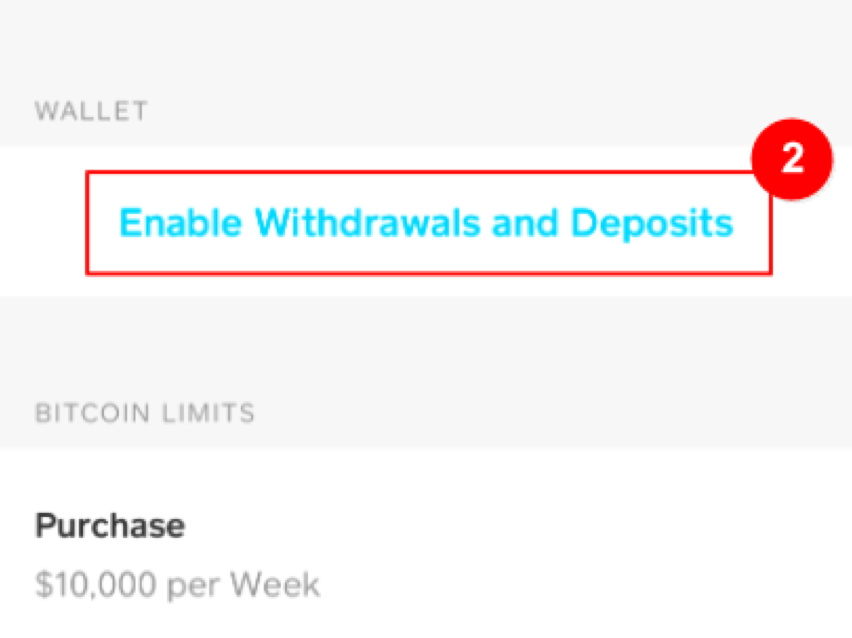 3. Provide additional details such as your email, reason for using Bitcoin, and information about your income and employment.
4. Verify your identity by scanning the front and back of your license or state ID, making sure to position the scanner frame as close to the edges of the ID as possible. You may also need your social security number.
5. Take a clear, well-lit photo of your face.
6. Wait for the app to process your verification, which can take up to 48 hours. You will receive a confirmation via email or text message once the process is complete.
Step-by-Step Guide to Withdraw Bitcoin from Cash App
After you have purchased Bitcoin using the app, you may wish to withdraw the coins to an external crypto wallet.
The problem is how to carry out Cash App Bitcoin withdrawals. In this article, we will show you how to withdraw Bitcoin from your Cash App account. It takes just a few minutes to withdraw your coins, and here are the steps to follow.
Step 1: Go to the "Banking" Tab on the Cash App Home Screen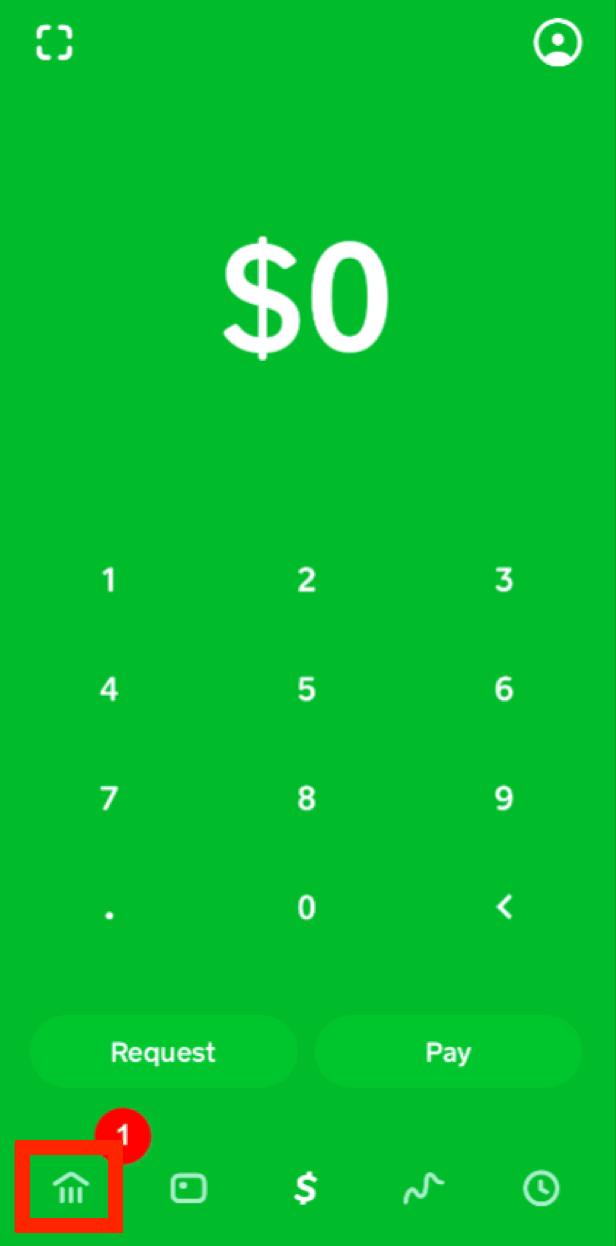 As Cash App has several functions, there are several tabs on the home screen, but to make a Cash App Bitcoin withdrawal, you need to tap the "banking" button on the home screen. This displays options on the next screen.
Step 2: Select Bitcoin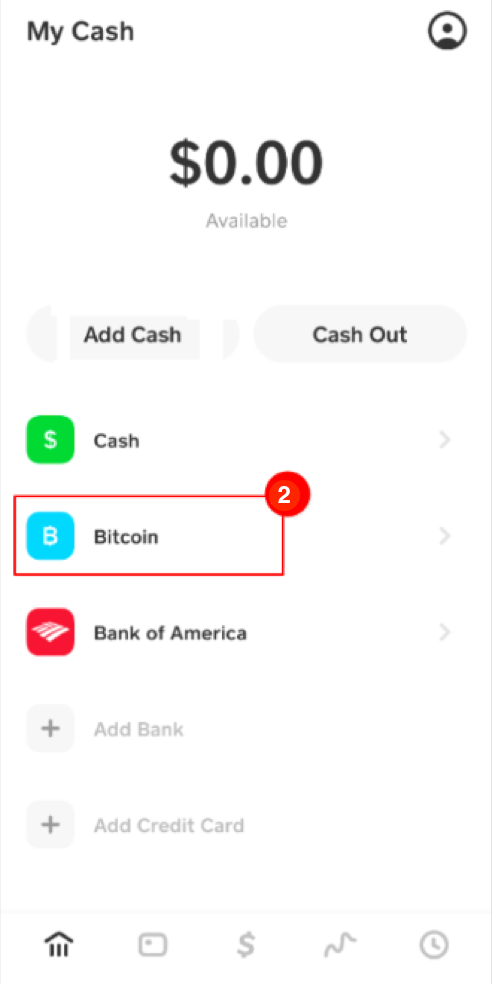 The next step in our guide on how to withdraw Bitcoin from your Cash App account is to select BTC in order to commence the withdrawal. Out of the options, choose "withdraw Bitcoin".
Step 3: Choose How You Want to Receive Payment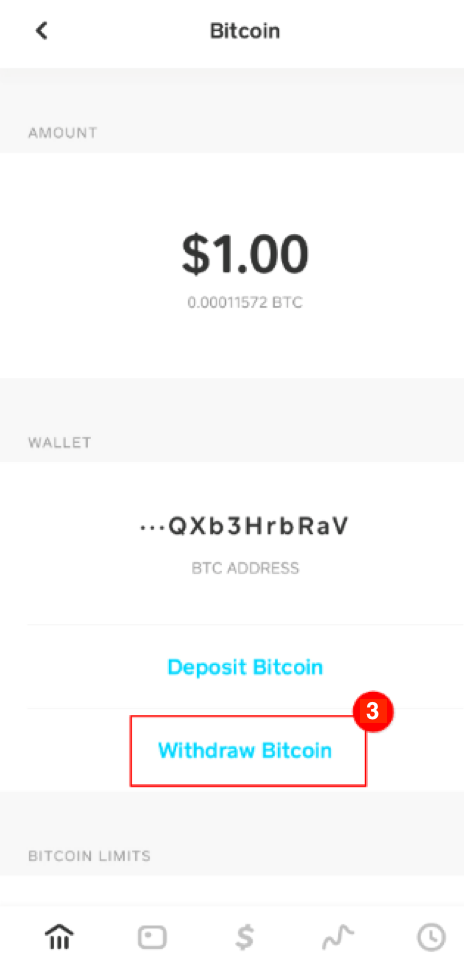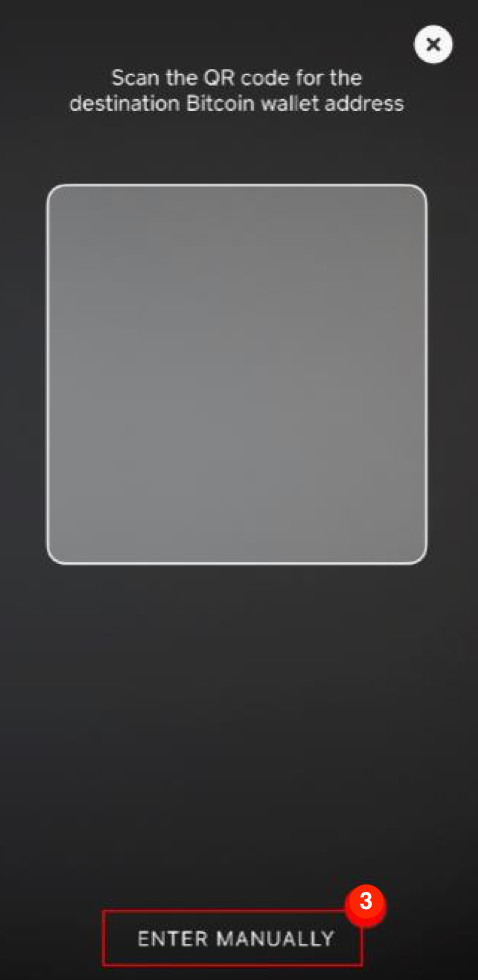 Once you select "Bitcoin Withdrawal," you will be given two choices: scan a QR code using the Cash App QR Scanner (or a QR code scanner and copy & paste the bitcoin address), or use a Bitcoin wallet address.
It is easier to scan a QR code if your Bitcoin wallet is on the computer.
Otherwise, it will be better to enter a Bitcoin wallet address. If you are a newbie and don't have a wallet, you can quickly grab one, as there are many different wallets for mobile devices and desktops.
You can even use a hardware wallet, such as Trezor or Ledger, to safely store your Bitcoin offline, especially if you have a substantial amount.
SIDENOTE. Cash App accepts withdrawals ONLY via the Bitcoin network. You cannot send Bitcoin on Binance smart chain, lighting network, or other alternatives.
Step 4: Confirm Withdrawal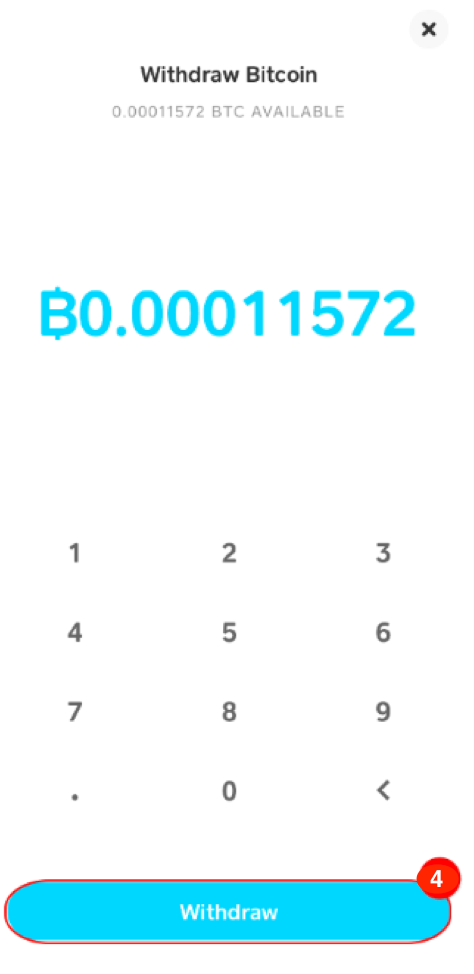 Now, you must complete your withdrawal by providing the PIN you used to sign up on the app or using a touch ID.
Some people don't like this, but it is for your own good to prevent anyone else from taking your Bitcoins without your consent.
Keep in mind that in order to withdraw Bitcoin on Cash App, you need to have an account balance of at least 0.001 BTC to use the Standard withdrawal speed or 0.00005 BTC to use the Rush and Priority withdrawals, which is a relatively small amount for any wallet.
Withdrawals to an external wallet address just take between 30 and 40 minutes, so it is pretty easy to do.
Conclusion
Now that you have learned the steps to withdraw Bitcoin on your Cash App account, it is essential to remember the potential benefits of trading in this digital currency.
Bitcoin has grown in popularity in recent years as more and more people recognize its potential as a valuable investment.
Bitcoin on Cash app makes the #1 cryptocurrency even more mainstream, allowing you different options such as: buying Bitcoin, selling Bitcoin, or receiving Bitcoin – but with a few limits.
With its decentralized nature and ability to facilitate fast and secure transactions, it has the potential to disrupt traditional financial systems.
You can go ahead and try using it to purchase Bitcoin and try to make a withdrawal to your non-custodial wallet.
This should be fun, especially if you're buying Bitcoin for the first time and withdrawing it to your first personal wallet. Cash app offers fiat currency, a cash card, virtual currency, and many others.
Remember that keeping Bitcoin on Cash App might be risky if it's a high amount.
* The information in this article and the links provided are for general information purposes only and should not constitute any financial or investment advice. We advise you to do your own research or consult a professional before making financial decisions. Please acknowledge that we are not responsible for any loss caused by any information present on this website.