Polygon, formerly called Matic Networks, is a scaling solution that aims to improve speed and reduce the cost of transactions and complexities associated with blockchain networks. Polygon was built for Ethereum, a blockchain network that hosts a wide range of dApps that have rendered it almost unusable due to traffic and high transmission cost.
Polygon acts as a layer-2 network on the Ethereum platform, meaning it does not seek to substitute the existing blockchain layer. With its many sides and shapes, Polygon promises a less complicated framework for creating interconnected networks. It aims to help Ethereum expand in size and efficiency, thus ensuring utility and, as a result, encouraging developers to bring attractive products to the platform.
After rebranding, Polygon maintained its MATIC cryptocurrency, the digital token that powers the network. The MATIC coin is the native token for the Polygon network.
How Does The Polygon Network Work?
The sidechains handle transactions separately before returning them to the main blockchain. And this way, they lower the network load on the Ethereum blockchain, thus speeding up the transactions, lowering transaction costs, and increasing utility.
In other words, the Polygon network provides an easy framework for developers to build on Ethereum without facing the problem of scalability. Ethereum users can also interact with several dApps without worrying about network congestion.
However, Polygon is not in competition with Ethereum; instead, it depends on it and vice versa. But while its mission is to leverage its network to build an infrastructure that can handle the Ethereum mass adoption, Polygon depends more on Ethereum than the other way around.
The Polygon network aims to scale Ethereum to over a billion users without affecting security or decentralization. Unlike other L2 scaling solutions, Polygon offers developers a wide range of capabilities on a single network.
As a result, developers gain more control and customization when choosing a scaling solution for their apps. Also, developers can use zk-rollups, optimistic rollups, or opt for Polygon Avail, an extremely secure blockchain for sidechains, off-chain, or standalone chain scaling solutions.
Additionally, the Polygon network has established checkpoints on Ethereum, a feature that ensures all data processed on Polygon is valid and secure for Ethereum. This feature is not found on other layer-2 networks, making Polygon unique.
Besides, it is the only L2 network that allows its token "MATIC" to be staked on its blockchain.
What is MATIC?
MATIC is Polygon's digital currency used as the payment unit between the platform participants. And given that Polygon acts as the most prominent layer-2 for Ethereum, MATIC is the digital currency used to pay for all the transactions processed on the platform. That means the more developers use the Polygon network for scaling solutions, the higher the demand for MATIC.
Additionally, Polygon uses Proof of Stake, allowing users to earn rewards for holding their token to promote the platform's operation. In this case, MATIC is also used to reward the Polygon network participants.
MATIC serves as the governance token of the Polygon network, and as a result, it grants its holders voting rights for or against planned scaling solutions. In other words, if Polygon intends to roll out a new scaling solution, MATIC holders can accept or reject it through voting.
In this case, the new scaling solution will not be rolled out if the Polygon participants do not like it, thus deciding the future of the network.
Is MATIC a good investment?
Cryptocurrency experts consider MATIC a good investment for various reasons. First, the Polygon network has the potential to become Ethereum's primary layer-2 solution, given that it has excellently increased the platform's performance.
Additionally, the Polygon team is solid and aggressive in pursuing partnership opportunities. Having solved Ethereum's problem after the users had complained for years, Polygon has proved to be reliable, thus giving it an upper hand in securing exceptional partnerships.
And that's not all. With a market cap of around $11 billion, MATIC is among the top 25 cryptocurrencies, with its maximum supply capped at 10 billion MATIC. Out of these 10 billion MATIC tokens, 8.7 billion are already in circulation.
Considering such data, there are possibilities that the MATIC demand will exceed its supply, thus leading to upward price action.
When MATIC was launched in 2019, its price was $0.00263, with a max supply of 3.23 billion tokens. However, after rebranding to Polygon networks, the token hit its all-time high price of $2.40 in 2021. Before the surge, the MATIC coin had remained at $0.04 for nearly two years.
How to Stake MATIC
Before learning how to stake the MATIC token, it is worth knowing where to stake the Matic crypto for rewards in 2023. The following are the most popular platforms that support Matic staking:
Before selecting a staking platform for the Matic token, it is prudent to understand how each platform works. For example, Binance, Crypto.com, and Kucoin offer high APY rewards of up to 7.29%, 12.5%, and 2.1 % respectively. But while most Polygon staking platforms offer free staking, Kucoin and Lido Finance charge a staking fee of 8% and 10%, respectively.
How to stake MATIC on the MetaMask wallet
The following is a step-by-step guide. Check it out:
1. Download and set up your MetaMask wallet
To access the MetaMask wallet, go to your Polygon dashboard and select "Polygon Staking". Proceed to the login option and choose your preferred wallet, in this case, MetaMask. You will see a message requesting you to connect with MetaMask; click 'next', then 'connect'.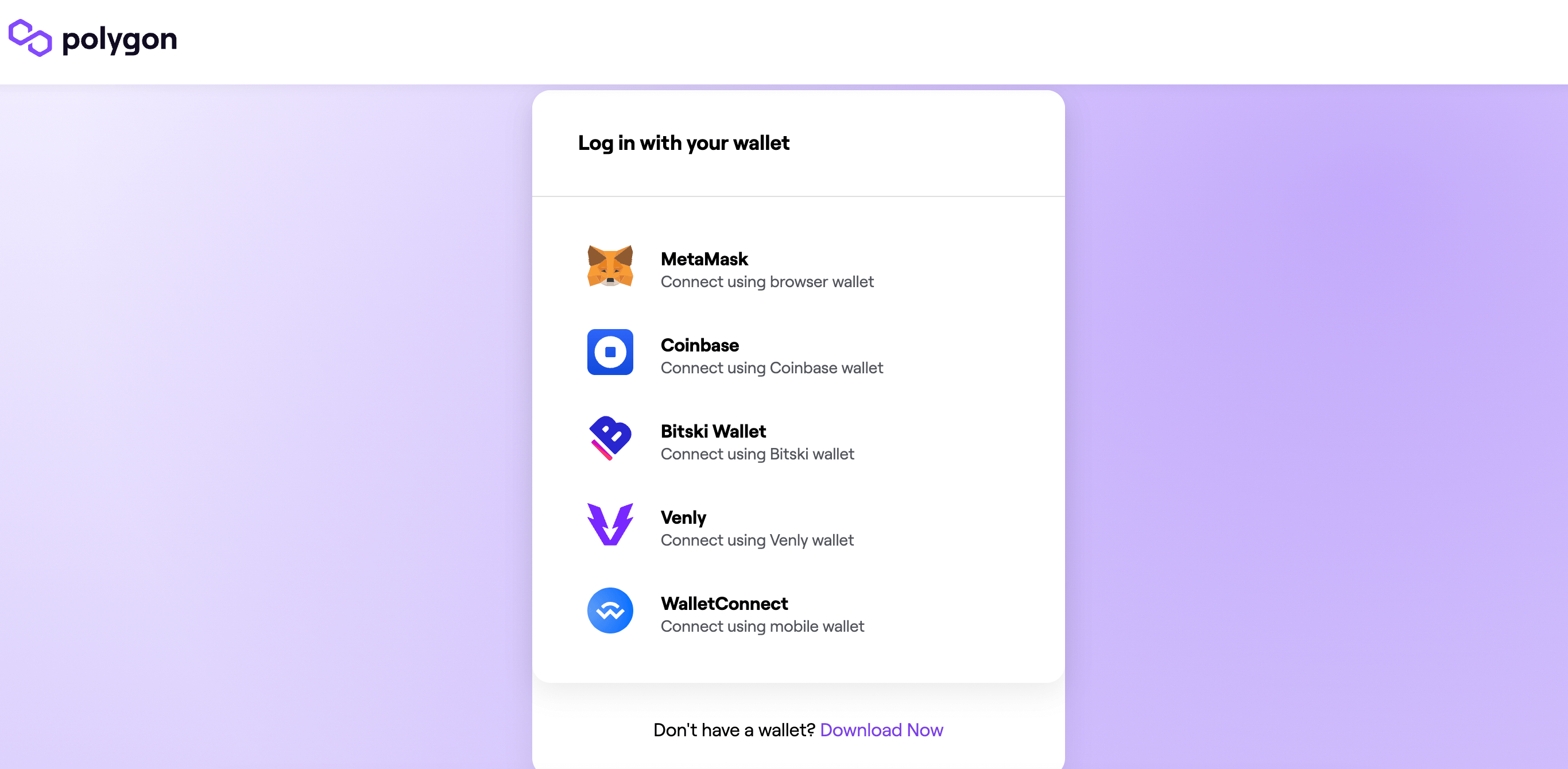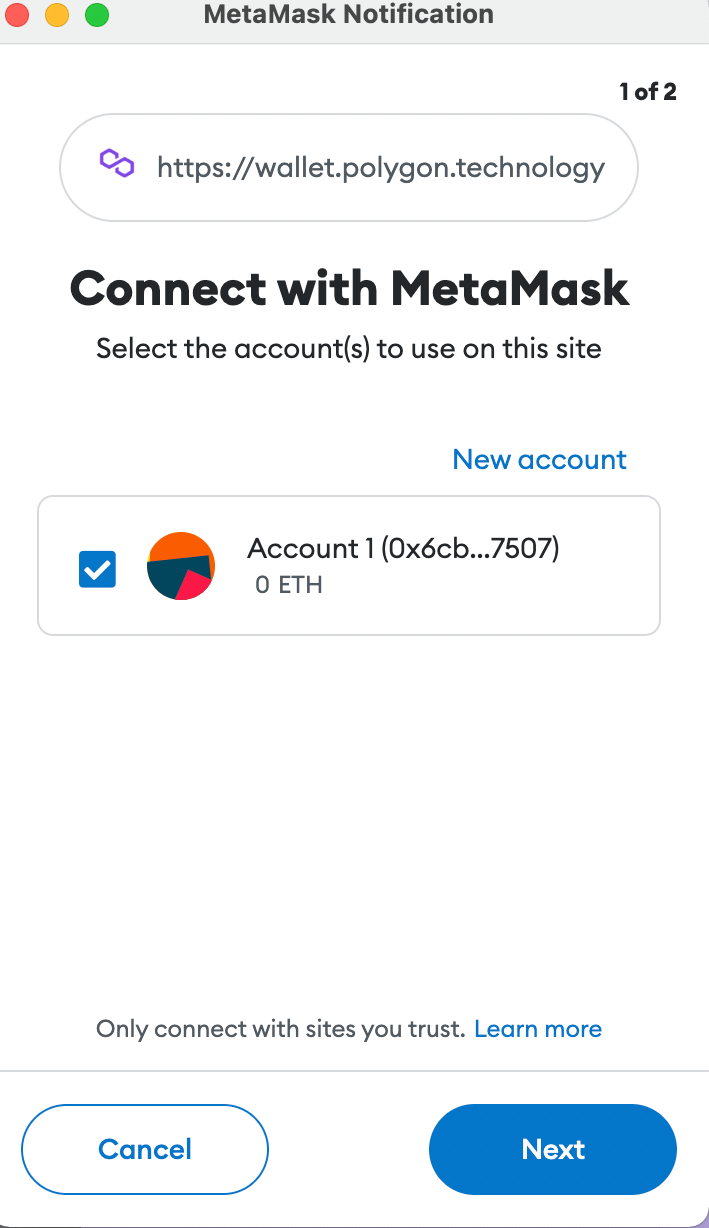 2. Swap ETH for MATIC
You must have some ETH in your Ethereum Mainnet to proceed with this step. On the Ethereum Mainnet, click "import tokens" and enter "MATIC" in the search field. Select "MATIC Network Token (MATIC)" from the options and click "next". On the "MATIC network tokens", click "import tokens", then click "swap" to swap the ETH to MATIC.
On the "swap from" page, enter the amount of ETH you would like to swap to MATIC, and then click "review". Note that you will need some ETH to pay for the gas fee. Next, verify the amount you have entered and click "swap". Once you see the message "Your MATIC is now available", close and go back to the Polygon dashboard.
3. Choose a Validator
Polygon has hundreds of active validators that validate transactions on the platform. So, once you have chosen a preferred validator, click "delegate". Enter the amount of MATIC you want to delegate, and click "Continue".
4. Confirm Transaction
On the MetaMask page, you will see "Give permission to access your MATIC". You should click "confirm" to allow access.
Note: you will be charged a gas fee for the transaction. Once you have confirmed the transaction, you will see "transaction in progress". Then, click "Delegate" to continue the staking process, and you will see "delegation complete".
5. Check Your Expected Rewards (optional)
If you want to know your expected rewards, log in to polygon staking and connect your wallet. You can see your stake, validator, and unclaimed reward on the staking overview.
It is also worth knowing that Matic staking is non-custodial, meaning your Matic tokens never leave your wallet.
In Conclusion
Having understood how the Polygon network works and its potential in promoting the Ethereum blockchain, it is no doubt that it makes a good investment. And while it is volatile as many other cryptocurrencies, staking MATIC tokens is one of the safest ways to earn some extra rewards.
* The information in this article and the links provided are for general information purposes only and should not constitute any financial or investment advice. We advise you to do your own research or consult a professional before making financial decisions. Please acknowledge that we are not responsible for any loss caused by any information present on this website.