XRP is a payment network and virtual currency which enables the processing of cross-border transactions in a faster and cheaper manner. The company has established hundreds of partnerships and collaborations with banks and merchants, and its list of members constantly expanding. At the time of writing, XRP ranks 2nd, having a market cap of $12,281,091,139 USD, and a current trading price of $0.298308 USD. Below, we will look at the best ways how to convert XRP to USD.
Via Wirex Debit Cards
Wirex is a physical and virtual Visa debit card provider based in the UK, which links these account with crypto wallets in order to allow users to buy, pay, or withdraw cryptocurrency, as well as convert it to local currencies anywhere Visa is accepted.
In July 2018, Wirex added support for XRP to its crypto Visa card.
Wirex Fees
The Wirex card can be ordered free of charge, but a monthly fee is charged to keep the account active. A Wirex virtual card will incur a cost of $3 and can be used right away after being purchased. A debit card will cost you $17, including the shipping fee.
Both virtual and physical debit cards enable their owners to fund their accounts via domestic and international bank transfers. Banks from 68 countries are associated with the card issuer, including big names such as Barclays, the Royal Bank of Scotland, Lloyds, and ING.
Creating a Wirex account
Enter the Wirex website and register.
Confirm your account when you receive your account verification link.
Log in with credentials.
Enter your country code and phone number, then enter the verification code you will receive to verify your phone number.
Funding Wirex Account with XRP
Log into Wirex account.
Select XRP from the list of cryptos.
Generate your XRP wallet address for this wallet and QR code.
You can transfer the funds yourself from your XRP wallet by using the address of your Wirex wallet. Other altcoins that you send are converted into XRP by ShapeShift and then sent to your wallet.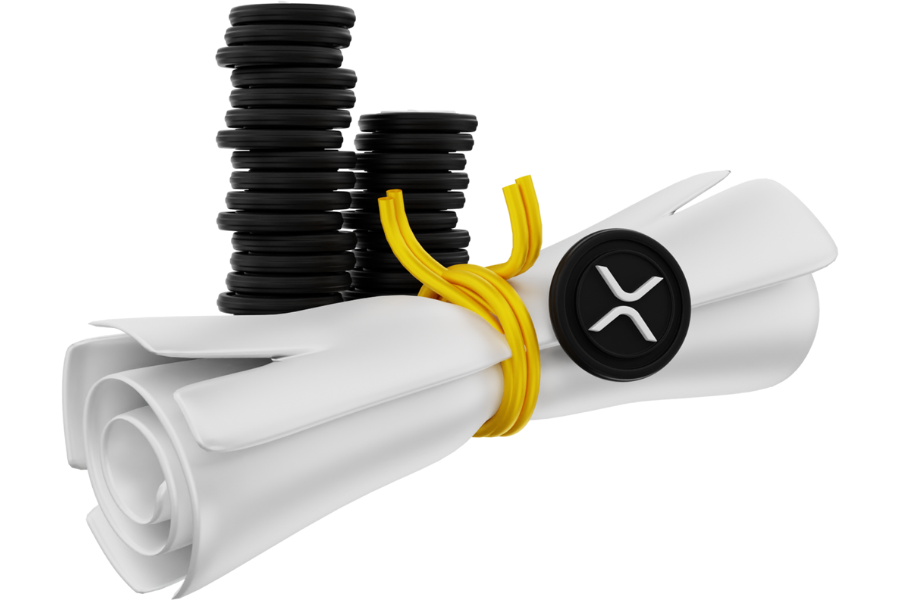 Via XRP ATM
A Japanese company has introduced an ATM machine that enables users to exchange their cryptocurrency and cash out in Japan's fiat currency, the Yen.
A Twitter user that has the account handle @Matveevp posted a video showing how he exchanged his XRP for cash by using an ATM located in Japan. In the clip, Pavel Matveev introduced his XRP pre-loaded Wirex Visa card and made several configurations to withdraw his money in the Japanese currency.
Matveev then selects the withdrawal option, enters the amount and his card pin number and then the ATM gives him 10,000 JPY.
Exchanges to Work with
Exmo
EXMO is a cryptocurrency exchange established in 2013 and is headquartered in the UK. It supports popular cryptos such as Bitcoin (BTC), Ether (ETH), and Litecoin (LTC) in addition to Ripple (XRP).
There are various transfer methods available including credit card, cryptocurrency, bank transfer (SEPA), and wire transfer, and the platform supports five fiat currencies: USD, EUR, RUB, PLN, and UAH.
You will be required to provide a copy of your passport or an ID card, proof of residence, a printed and signed user agreement, and picture of you holding the ID with their EXMO account open in the background.
Deposits are free, but cash withdrawals and debit card withdrawals are not accepted. A 0.2% trading fee is charged for all transactions and withdrawal fees vary depending on the coin you use. For XRP the fee is 0.02 XRP.
Wire transfer withdrawals incur a $20 fee, Visa/Mastercard: 3% + $5 (USD), 3% + €5 (EUR), while Advcash withdrawals are free of charge.
Kraken
This San Francisco-based exchange handles most of the EUR volume and was among the first trading platforms to support the Ripple cryptocurrency.
The registration process is easy, but it can take up to days to get an account due to a rise in customers. Fees are calculated according to the amount of the trade as a percentage of its currency volume. It accepts the following fiat currencies: USD, EUR, GBP, JPY, CAD.
Kraken is the second-largest exchange with the highest volumes of Ripple for Euro pairs, and it also supports the XRP/BTC and XRP/USD pairs.
Binance
Binance features the most competitive fees on the market, and if you use their native Binance token in transactions, your exchange fees are discounted. This is a good option to use if you are planning on buying larger amounts and already have BNB in your wallet. It charges a trading fee of 0.1%, while withdrawal fees vary.
Deposit options are limited, as they only accept cryptocurrencies. Ripple (XRP) is available on Binance in XRP/BTC and XRP/ETH trading pairs, featuring decent volumes for larger orders.
Final Words
If you are looking to convert XRP to USD, then you should know that you can do so by using Wirex and its services. Always pay close attention to registration, payment, and transfer requirements, and the same applies to using exchanges if you are interested in purchasing XRP.
* The information in this article and the links provided are for general information purposes only and should not constitute any financial or investment advice. We advise you to do your own research or consult a professional before making financial decisions. Please acknowledge that we are not responsible for any loss caused by any information present on this website.