If you are searching for a good wallet to store your crypto, check out our Coinomi review to find out if its features are suitable for your storage needs.
Coinomi Review: Wallet Overview
Coinomi is a multi-currency, cryptocurrency wallet based in British Virgin Isles, first launched in 2014 by George Kimionis, a Special Forces veteran who is also an engineering graduate from the University of Manchester.
Kimionis's other projects include Cryptean, a cryptocurrency investment platform that operates separately from Coinomi.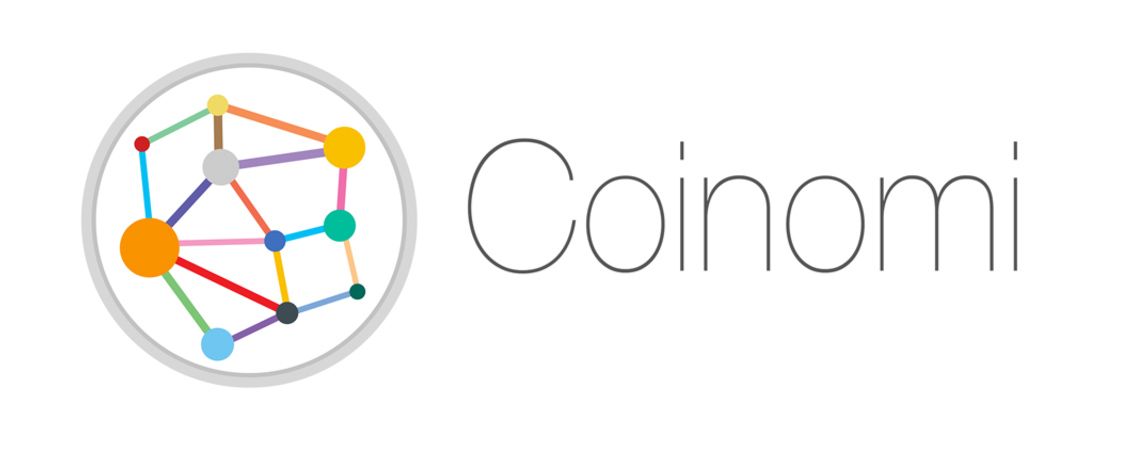 Coinomi was first developed to operate only on Android devices, initially supporting only popular cryptocurrencies, such as Bitcoin, Litecoin, and Ethereum. The app then increased its storage options over time, and eventually launching its iOS version with the same features as its Android counterpart.
Coinomi slowly started to grow in the cryptocurrency community due to its increased security measures and unique features. Its built-in exchange was among the first in the crypto wallet industry, being available before the big crypto market surge of 2017.
Currently, Coinomi is one of the most popular mobile wallets on the market, with more and more users signing up to use the service each day.
Supported Currencies and Available Countries
The wallet has gradually extended its coin listing to include native support for over 125 blockchain assets. It also allows the storage of 382 tokens, including those based on the ERC-20 standard.
Users from all over the world are able to use the wallet. To cater to its international user base, Coinomi supports several languages, such as English, Chinese, Spanish, French, German, Russian, and a multitude of other languages with more being added on a regular basis through the help of users.
Coinomi Wallet Compatibilities
As we mentioned at the start of our Coinomi review, the wallet was first developed for mobile devices. As such, it is compatible with Android and iOS systems. In 2019, Coinomi also released a desktop version that is compatible with macOS, Windows, and Linux operating systems.
User Interface and Experience
Their UI has been praised for being one of the most intuitive mobile-based interfaces for cryptocurrency wallets. Coinomi is suitable for both advanced and beginner users, as they can easily navigate through the wallet's features.
How to Get Coinomi Wallet
Downloading and installing
Click on the "download" button (upper right part of the window).
You will be redirected to a window where you select the version of your operating system. You can select from several versions of Android, iOS, Windows, macOS, and Linux.
For this tutorial, we will be proceeding with the Windows version:
Click on the "download" button of your operating system;
Run the downloaded file;
Accept legal terms of the program;
Select the installation location;
Select if you want a desktop icon and complete the installation.
Creating a wallet
Now in our Coinomi review, we will be showing you how to create a wallet:
You will be given two options when running the wallet for the first time: to create a new wallet (Create a New Wallet) and to restore a previously created wallet (Restore Wallet). We will be choosing the first option;
The recovery phrase will be featured at this point, so make sure you write it down and store it somewhere safe;
You will be requested to verify the recovery phrase and if it has been saved correctly;
Confirm the phrase;
Select a password for the wallet. Your password must be at least ten characters long and must consist of uppercase, lowercase, numbers, and symbols;
Choose which cryptocurrencies you want to add to your wallet;
Accept the legal bases of the program and continue;
You have now created your crypto wallet, which are ready to be used.
How to Use Coinomi Wallet
Receiving coins
Go to the top left corner, from the drop-down menu, click on the coins you have in your wallet to see their wallet address.
Copy that address and send it to the person that you want to receive coins from.
Sending coins
Go to the top left corner, under wallet, and click on the coin that you want to send coins from.
Click on the "Send" button.
Enter the address of the recipient and the number of coins you want to send.
In-Exchange wallet
Through its partnership with ShapeShift and Changelly, users are able to convert their digital assets into others without needing to leave the wallet (fees for this service will be discussed later on in our Coinomi review).
Coinomi Wallet Fees
Coinomi does not charge any fees for its storage services, and it has no transaction fees. Outgoing transactions may charge the network mining fee of the coin you selected.
As the wallet is SegWit enabled, this means that users have the option of making transactions "lighter." For these transactions, you can set dynamic (which gets you the best value for money at the time) or custom fees (that can be set according to your personal preferences).
Transaction Times
The transaction times depend on the network traffic of the coin you are using.
Transaction Limits
There are no limits on the amount you can deposit and withdraw from your wallet.
Security Features
Coinomi has been praised for being among the most secure mobile wallets, boasting strong encryption, and enhanced privacy measures.
Coinomi is a "Hierarchical Deterministic," meaning that it employs a special type of algorithm for the generation of your wallet's seed phrase. The seed phrase adds extra protection to your account and can be used to restore access to your funds in the eventuality of losing or damaging your phone.
HD wallets also generate a new wallet address each time you make a transaction, which enhances privacy as your transactions cannot be linked to one wallet address.
The identity of the wallet owner is kept private, as Coinomi's servers anonymize their IP addresses. This prevents personal data and transaction details from being exposed to tracking technology or online attackers.
Coinomi has made some parts of its source code available to the public, meaning that developers are free to examine the underlying software and get involved by solving bugs or any glitches they might discover.
Our Coinomi review would not be fair if we did not mention the February 2019 incident, in which a user reported losing $60,000 worth of cryptocurrencies because of a security-related issue. The problem was that Coinomi was sending imported seed phrases to a Google API address for spell checking. The user claimed that a Google employee was the one that stole his funds.
But this is highly unlikely, as requests sent to Google were rejected, because they didn't feature an API key. Also, the seed phrase was not in plain text, as it had TLS encryption.
Coinomi fixed the bug within a few hours after learning about this problem. So far, Coinomi has stated that "none of their phone-based wallets have ever been hacked or otherwise compromised." It is true that no other claims were made regarding fund loss because of the bug.
Customer Support
Coinomi's support team can be contacted by sending a ticket through their online portal. Users receive a ticket number after submitting their questions. This ticket can be used if you decide to contact the team through their other channels.
The wallet's official support portal also features many user guides and a "Frequently Asked Questions" section. Coinomi also has an active social media presence, being very responsive on their Twitter, Telegram, Reddit, and Facebook accounts, regularly answering the questions of their users.
Important announcements and releases are featured in their official blog. According to users, response times vary from a few hours to a day.
Coinomi Wallet Reputation
Coinomi has a very active online community, where the support staff on social media channels are quick to interact with their users and solve their issues.
This responsiveness is very appreciated by the crypto-community, with hundreds of thousands of users reporting that they view the service as trustworthy, and basically, any Coinomi review rates it as a reputable service.
The wallet has mostly positive reviews online, scoring a 4.6 rating on both the Google Play store and the Apple iTunes App store, from more than 16,000 reviews for the Play store.
Coinomi Review: Verdict
Coinomi is an excellent mobile wallet that offers enhanced security features and a user-friendly interface, allowing you to easily store a multitude of cryptos. This is the best crypto wallet for mobile users.
Coinomi Wallet: Pros and Cons
Pros:
Supports a wide range of cryptos;
Strong security;
Active community;
Responsive support staff;
Free;
Trustworthy;
In-built exchange.
Cons:
Not fully open-source;
No fiat buying options for crypto.
* The information in this article and the links provided are for general information purposes only and should not constitute any financial or investment advice. We advise you to do your own research or consult a professional before making financial decisions. Please acknowledge that we are not responsible for any loss caused by any information present on this website.