Wondering who Charles Hoskinson is and what Charles Hoskinson's net worth is?
Charles Hoskinson is an American entrepreneur and software developer who has a net worth of $500 to $600 million. He is a person with vision, and he knows how to turn his ideas into successful businesses. Charles has been involved in the cryptocurrency space since 2011 and has played a pivotal role in the development of both Ethereum and Cardano.
Hoskinson is a highly intelligent person with a remarkable ability to see the potential in new technologies. He has always been ahead of the curve, and his involvement in the cryptocurrency space has made him one of the most well-known and respected figures in the crypto industry.
Let's discuss who Charles Hoskinson is, Charles Hoskinson Cardano, other businesses, and his net worth.
Charles Hoskinson Net Worth: Who Is He?
Charles Hoskinson, as discussed earlier, is an entrepreneur with a lot of interest in cryptocurrency. He joined the crypto industry back in 2011 and started investing in BTC at that time. Hoskinson is also a founding member of the Bitcoin Education Project, dedicated to spreading awareness about Bitcoin and other cryptocurrencies.
In addition to that, Charles was so impressed by the idea of BTC, and it inspired him to teach people about cryptocurrency without any cost. As a result, almost 17 thousand students were enrolled in his course.
Charles carved his path in cryptocurrency. He has participated in the three most well-reputed crypto startups i-e Cardano, Ethereum, and Invictus Innovations. Hoskinson has been one of the most famous people in the industry, and his fans love him for his vision and business acumen.
In addition, his strong business acumen, along with his passion, allowed him to excel in his field. He is always striving to bring new and innovative ideas to the table. Involvement in cryptocurrency projects has earned him much respect from his peers. Charles Hoskinson's net worth is reported to be from $550 to $600 million by the end of 2022.
Charles Hoskinson: How Much Money Does He Have?
Hoskinson's net worth is mainly attributed to his involvement in the cryptocurrency industry. He is one of the early adopters of Bitcoin and has been involved in the development of Ethereum and Cardano.
With a net worth of $500 to $600, Charles became a billionaire twice in 2017 and 2021. However, his exact net worth cannot be pinpointed as the value of cryptocurrency is highly volatile. Charles's fortunes fell when the crypto market collapsed.
About Charles Hoskinson Investments
Hoskinson has made some significant investments in his career. He is an early investor in Bitcoin and Ethereum. Charles Hoskinson Cardano's development has also contributed to his total net worth.
In 2014, Hoskinson joined forces with Dan Larimer and launched BitShares Blockchain, a pioneer in decentralized bitcoin exchanges. After separating from Larimer and forming a new partnership with Vitalik Buterin and six other individuals, Hoskinson went on to help start the idea of Ethereum.
The debut was an unqualified success, and Ethereum is currently the second-largest cryptocurrency platform by market capitalization. However, unfortunately, Hoskinson later had a falling out with Buterin and left the Ethereum project before it launched.
The primary goal of Ethereum co-founder Vitalik Buterin was to make a money-making venture, while Joseph Lubin wanted it to be non-profit. The disagreement between Buterin and the other founders led to his exit in 2015 and the donation of his 293 thousand Ether as a gift to his secretary. Due to conflicting business goals, Hoskinson is no longer associated with Ethereum.
He then found Input Output Hong Kong (IOHK) in 2015, a technology company specializing in blockchain research and development. IOHK has been instrumental in developing Cardano, the fifth-largest cryptocurrency by market capitalization.
Charles Hoskinson: His Businesses
Charles Hoskinson is not only involved in the cryptocurrency industry but also has several business interests. In the crypto industry, he is the founder of IOHK, blockchain research and development company. IOHK is responsible for the development of the Cardano blockchain.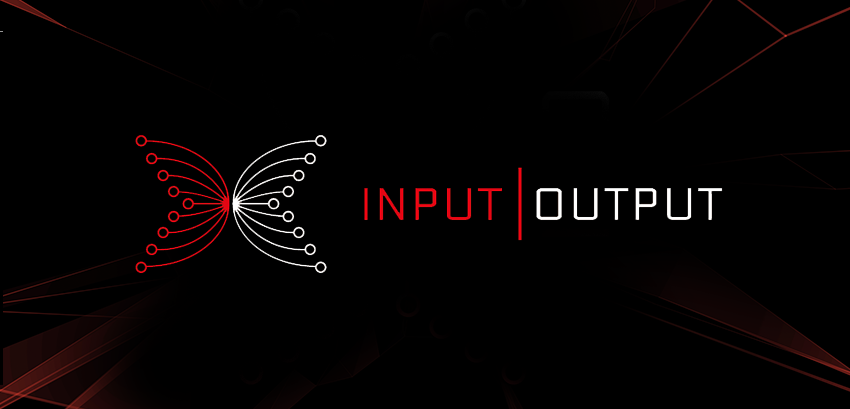 In addition, Hoskinson is also the founder of Input-Output Global (IOG), a blockchain engineering company. IOG is working on several cutting-edge projects, including the Agoric intelligent contract platform.
Hoskinson is also a founding member of the Ethereum Foundation. The Ethereum Foundation is a non-profit organization that supports Ethereum blockchain development.
Charles Hoskinson: His Philanthropy
In addition to his business interests, Hoskinson is also involved in philanthropy. For example, he supports the Better Angels project, which aims to reduce political polarization in the United States.
He has also donated to several other causes, including disaster relief and medical research. Hoskinson's philanthropic work is an essential part of his net worth.
Charles Hoskinson, Founder of the Cardano Blockchain
After leaving Ethereum, Hoskinson started IOHK, which developed Cardano( ADA) and became one of the most popular cryptocurrencies. Hoskinson's involvement in the development of Cardano has contributed to his net worth.
Cardano is a blockchain platform that is similar to Ethereum. It is designed to run smart contracts and decentralized applications. Cardano also has its cryptocurrency called ADA, and it facilitates peer-to-peer transactions.
It was called a ghost chain in 2015, but with Cardano's continuing research initiatives, this blockchain architecture is gaining popularity. As a result, some people believe that Cardano will eventually overtake Ethereum.
Hoskinson's net worth includes his holdings of ADA and his stake in IOHK. Moreover, Charles Hoskinson's net worth is expected to grow as Cardano continues to develop.
Related articles: Justin Sun Net Worth | Vitalik Buterin Net Worth
Charles Hoskinson Net Worth – Conclusion
Charles Hoskinson has made significant contributions to the cryptocurrency industry. His experience and knowledge have helped him excel in his field. Charles Hoskinson's net worth includes his holdings of ADA, his stake in IOHK, and his involvement in Ethereum.
Charles Hoskinson is a cryptocurrency pioneer, and his net worth will continue to grow as the industry develops.
* The information in this article and the links provided are for general information purposes only and should not constitute any financial or investment advice. We advise you to do your own research or consult a professional before making financial decisions. Please acknowledge that we are not responsible for any loss caused by any information present on this website.