As years go by, more cryptocurrencies are being introduced into the market, and GoChain is one of them. The GoChain cryptocurrency was founded in 2017 with the main goal of building a network that provides a solution to the scaling problem. In this article, you will find where to buy GoChain, and how to buy Gochain.
Its vision was/is to provide a green/low-carbon economy and to help address some of the socio-economic problems around the world through partnerships with some leading organizations. Some of the industrial companies they have partnered with so far are Microsoft, Lenovo, Dish, and Red Cat, among many others. They are determined to lead the world into web3 by bringing on board engineers and entrepreneurs spread across geographically in key economic regions.
This article enlightens crypto enthusiasts on what GoChain is and how and where to buy it. We shall also look at how they use green energy and can still make a considerable volume of transactions. GoChain token is denoted by the letters GO and was distributed first in 2018, just right after a successful ICO, which saw them raise $13.7million. Let's go forward and see where to buy GoChain.
Where to Buy GoChain – Introduction
If you want to find where to buy GoChain for the first time, it must be a cryptocurrency that can be bought anywhere on crypto exchange platforms. However, caution needs to be taken as there are currently several scam sites on the internet. Therefore, it will be important to ensure that due diligence is done to be on the safer side.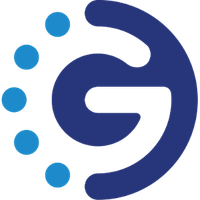 Besides, the fees on the genuine sites determine where to trade. The best and safest place is to go to the world's top exchanges; the likes of Kucoin, Binance, Gate.io, and more can be found on the CoinMarketCap website. The GoChain price prediction as to the technical analysis, it is expected that the minimum cost will trade at $0.011 while the maximum cost will be $0.012 for the year 2022.
It is predicted that the price will keep rising especially lie for the next eight years, with the max price being at $0.012 as of now, and by the year 2030, it might be at $0.57, and the minimum is at $ 0.011 in eight years the price will be at $0.009. GoChain has a transaction latency of five seconds and over 25 million transactions as of date. GO can also be bought on the ChainswapCross-chain token swap, which is a platform that allows one to swap tokens between blockchains easily. Another one is also GoSwap, which acts the same as chain swap.
What Is GoChain?
Before finding where to buy Gochain, you need to find what it is. GoChain is an Ethereum-based blockchain that is faster, green, secure, and allows scalability. It also provides the developers of smart contracts and DApp with one hundred times performance. The headquarters of GoChain cryptocurrency is in Charlestown, Nevis, and Saint John Figtree. 
The main goal is to provide a more open, decentralized system where it forces nodes in the system to be located in different countries and is run by different companies or people. It targets a high volume of about 1300 transactions per second. GoChain also aims to use a smaller fraction of energy than other crypto assets, making it a safer and better option.
GoChain uses Proof of reputation (PoR), which helps to build trust in the system and helps mitigate risk as the nodes of authority are to be voted by the most reputable personnel or company. In addition, GoChain has put in place factors that must be considered in the determination process of companies in their network.
Some of the factors include if they are publicly traded, the brand significance, and even the company's market cap. This helps promote equality in the system and do away with cheating. GoChain gives higher priorities to companies that need to have public brands. They provide users with authorized signers who create, sign and make sure the blocks are validated before being distributed to other node networks.
Where to Buy GoChain
GoChain can be bought on different exchange platforms, but let's focus on the three main ones. Here you will find which are the best exchanges where to buy GoChain. First, Binance, one of the all-around known cryptocurrency exchanges, offers a lower fee than other exchanges. Binance also enables one to buy or sell GO tokens quickly, depending on how the market moves. 
However, US investors are prohibited from buying GO, but others from the UK, Canada, Australia, and internationally can purchase. GO tokens are only available for residents of Australia and the United Kingdom, while US and Canada are not allowed to purchase them.
KuCoin, a competitive exchange, especially in its trading and fee costs, makes it a good option to purchase GO tokens there. They also offer crypto trading, and you can use your debit or credit cards when making the purchases. Lastly, we have Gate.io, which provides its users with a user-friendly interface as it maintains its advanced and robust charts for a wide range of skills level.
How to Buy GoChain
Do you want to buy GO tokens but do not know how to have no brood. Then, with Binance, you can easily buy GoChain as they provide lower fees and good security. Now that you know where to buy GoChain, it is time to learn how to buy GoChain.
Step 1: Create an account on the Binance website or the application.
To conduct any crypto transactions in Binance, you will be required to have a Binance account. Creating a Binance account is simple: the user will provide their credentials, including their email and phone number.
Step 2: Select how you want to purchase a GO token by clicking on the "buy crypto" tab on the top left of the Binance website.
Step 3: Select using Debit or Credit card.
Step 4: Choose to buy crypto with different fiat currencies and enter the amount you wish to spend.
Step 5: Click on Add New Card and follow the steps of verifying your card details.
Step 6: Check the payment details and confirm the order within one minute.
You will be taken to your bank transaction page and follow the instructions on the screen to verify the payment. The purchased GO token can now be seen in your wallet. 
Related articles: PDAX Review | How to Create Your Own Cryptocurrency
Where to Buy GoChain – Conclusion
Buying crypto can be challenging, especially with many exchange platforms. However, when buying GoChain, one needs to understand the dynamics of crypto operations. Some exchanges prohibit people from certain countries from making purchases. They should have an idea of where they are located and whether the exchange supports their geographical location, mostly due to the strict regulations placed by their parent countries.
Binance has proven to be a better option to go with so far as it is reliable, offers competitive trading fees from other exchanges, and provides coin compatibility where you buy in USDT before buying in GO, making it quite cheaper. KuCoin comes in second, and Gate.io follows the lead. Note: Always do your due diligence, especially if you are a first-timer in cryptocurrency trading. We hope that our guide helped you to learn where to buy GoChain, and how to buy GoChain.
* The information in this article and the links provided are for general information purposes only and should not constitute any financial or investment advice. We advise you to do your own research or consult a professional before making financial decisions. Please acknowledge that we are not responsible for any loss caused by any information present on this website.