Technology has changed the way we think, live, and invest, especially in the past decade. It is no wonder that there are over 400 million users who hold at least one cryptocurrency, considering the new technology behind cryptocurrencies. And this is just one example.
Smart devices that can be scheduled, AI, blockchain networks, cryptocurrencies, DeFi (Decentralized Finance) projects, and the crypto world in general – almost every concept we discuss or use is linked to technology to some extent. Thus, why not get directly involved through investing in technology, too?
Considering that Web3 is among the most popular tech-related topics these days, many companies have decided to enter the Web3 era with the most exciting technological innovations, and this can only streamline the whole online space and act as a catalyst for Web3 becoming the new status quo.
In this article, we will talk about some of the best Web3 stocks to invest in. Besides digital assets, you can also include some Web3 stocks among your financial markets options, as they will most likely become extremely popular in the near future.
What Is Web3?
Simply put, you can think of the 3 web eras this way: Web1 refers to read-only, Web2 refers to read-write, and Web3 refers to read-write-own. Basically, Web3 is the latest version of the Internet, and it uses blockchain, crypto technology, AI, and many other technologies to offer users ownership.
Web3 is intuitive, decentralized, more secure, permissionless, and trustless. With many brand-new concepts brought to the table, Web3 is in to revolutionize the online space.
Over the past few years, many companies decided to develop Web3 projects. Furthermore, there were plenty of Web3 companies developed. Thus, this is the right time to start investing in Web3 stocks, as the market is bound to gain remarkable popularity afterward.
What Is a Web3 Company?
A Web3 company is an entity that engages in developing Web3 by using blockchain technology and relying on other decentralized companies. The main goal of Web3 companies is to adjust the online space in order to offer equal rights to all users.
This way, the internet can become permissionless and can offer users the opportunity to share data via peer-to-peer processes. Furthermore, Web3 companies can allow users to monetize their content, and this is one concept that supports the idea of "read-write-own" once more.
These days, several companies, including tech giants, come up with exciting technological innovations that can significantly contribute to improving the 3rd generation of the Internet quicker and in a surprising way.
What Are Web3 Stocks?
Basically, Web3 stocks are stocks of companies involved in building development tools for Web3. It is essential to note that it is not the stock market that is involved in Web3 but the companies listed on the market.
Top 10 Most Profitable Companies to Invest in
1. Coinbase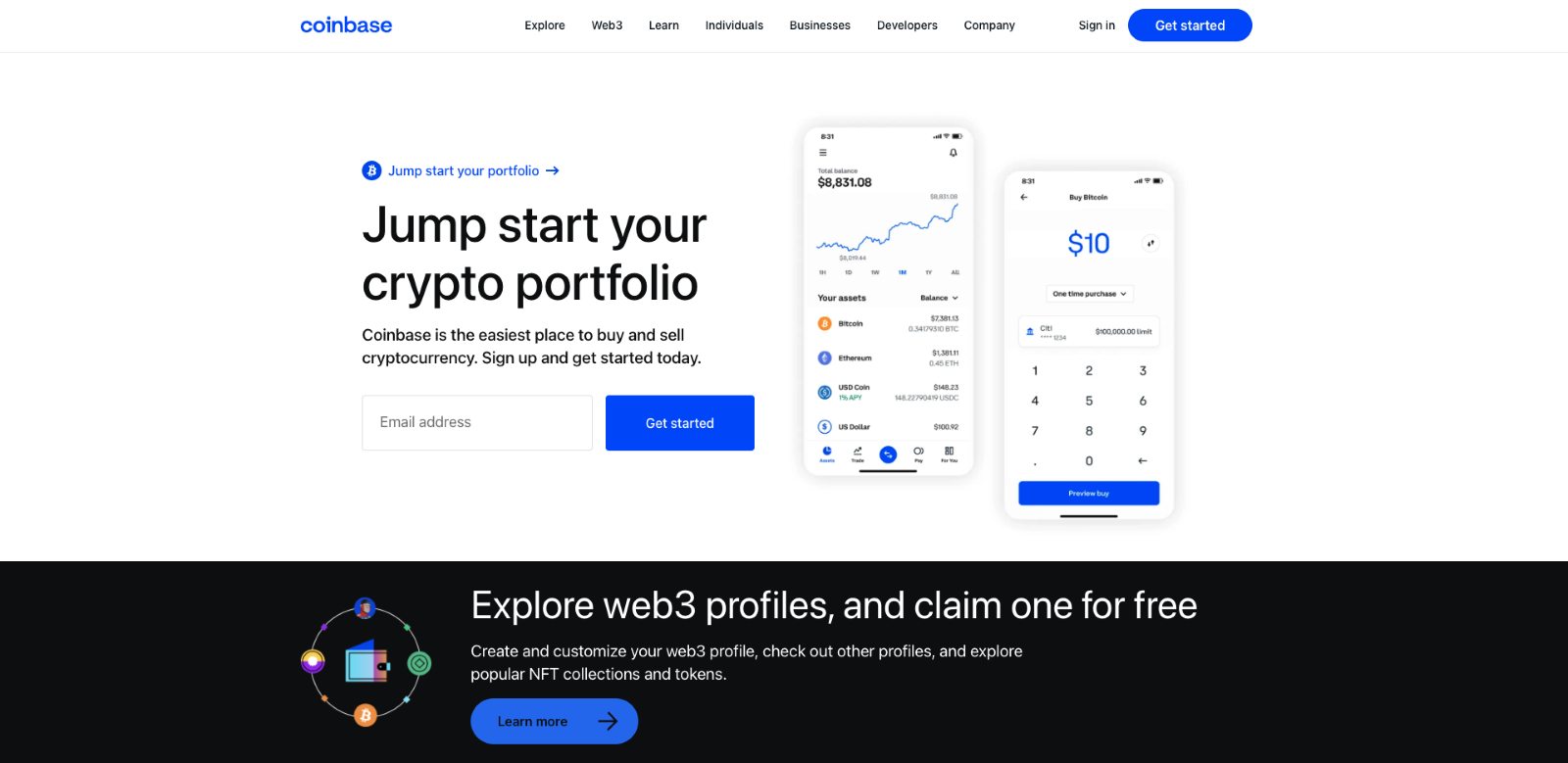 Coinbase Global Inc. is one of the most popular and one of the first crypto exchanges launched. Coinbase is available almost worldwide and is a platform designed via blockchain tech that allows users to complete various cryptocurrency transactions, such as buying, selling, and trading over 250 digital currencies.
The Coinbase exchange has a surprising customer base thanks to its user-friendliness. Usually, beginners can learn more about crypto trading through Coinbase, as the platform offers truly valuable tools and is always user-centered.
Coinbase was founded in 2012 and debuted on NASDAQ 9 years later. With an opening price of #381, COIN has had its ups and downs, considering the recent bearish period the crypto market experienced.
At the moment, Coinbase Global Inc is trading at an overall value of approximately $60 with a market cap of over $15 billion, while the 2022 high was $251 and the low was $32. Investors have faith in COIN, considering the constant updates and launches and the overall popularity of the crypto exchange. And let's not forget that Coinbase's venture capital is indeed remarkable, and the platform is pretty involved in developing Web 3.0.
2. Nvidia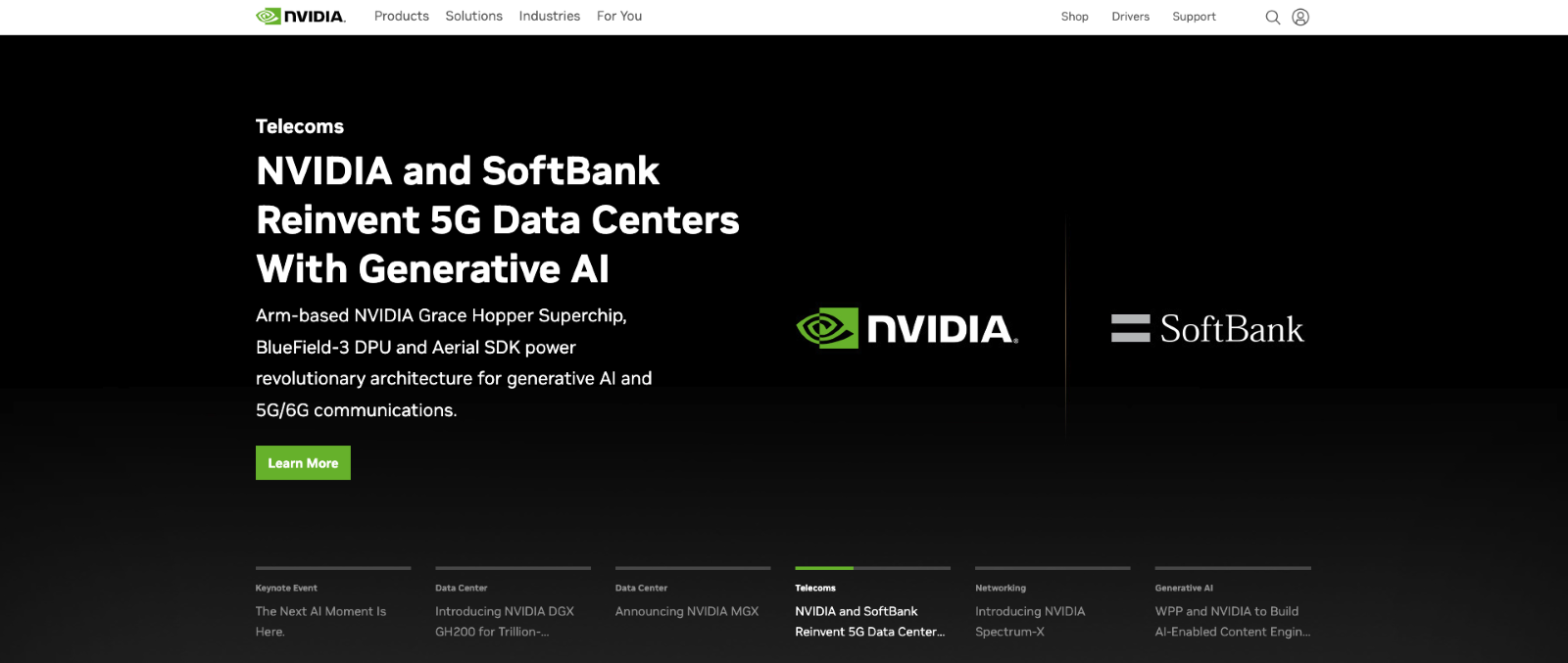 Nvidia is a tech company founded in 1993 and headquartered in Santa Clara, California. Nvidia is well known for its graphic processing units (GPUs) used for the video game industry, but over the years, the company has developed many other innovative products and concepts.
One of the most intriguing launches of Nvidia is a deep learning center. According to the company, deep learning is a subcategory of artificial intelligence and machine learning that uses multi-layered artificial neural networks to complete processes such as project detection or speech recognition with state-of-the-art accuracy.
NVDA has a current price of approximately $380, with a 2022 high of $307 and a low of $107. With a market cap of $963.2 billion, the price of Nvidia stocks increased when the company announced specific updates, and many users rushed to invest in NVDA stocks; thus, the price increased even more.
3. Apple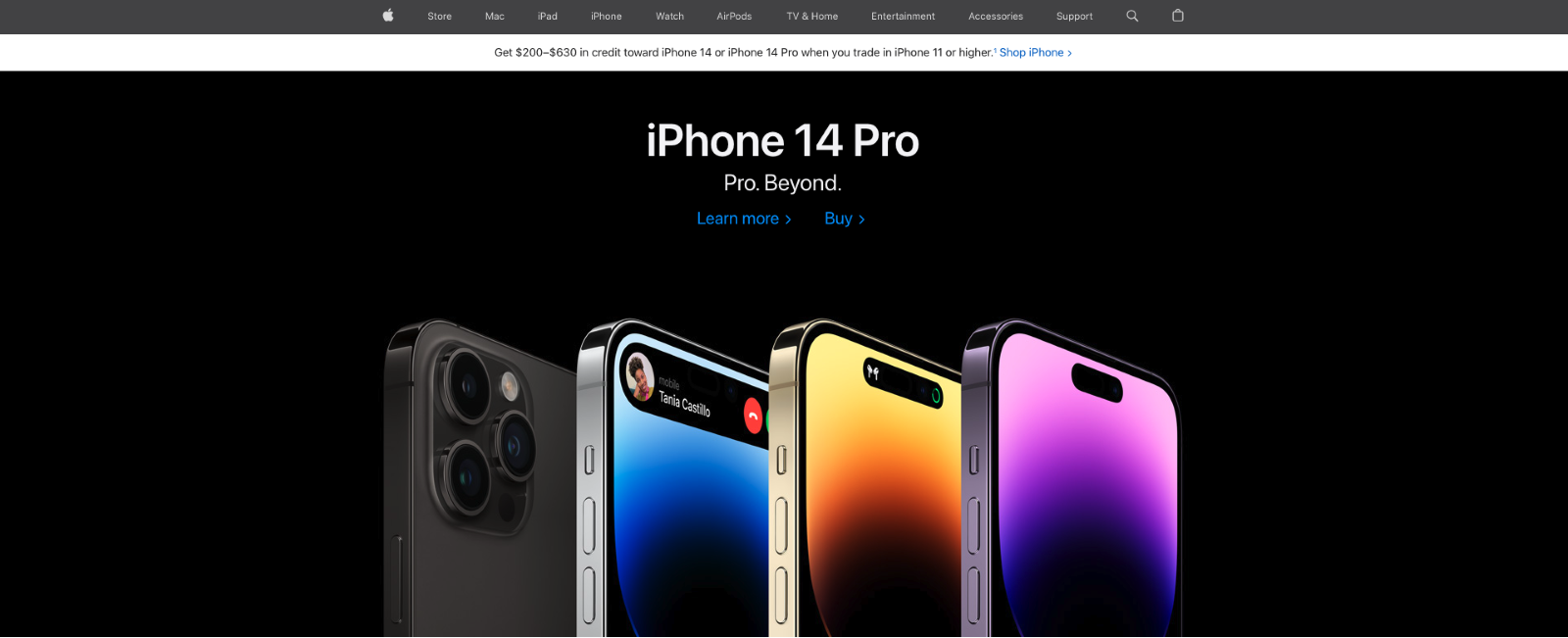 Formerly known as Apple Computer Inc., Apple Inc. is a tech company headquartered in Cupertino, California. Founded in 1976 by Steve Wozniak, Steve Jobs, and Ronald Wayne, Apple is now the world's largest tech company by revenue, as well as the world's biggest company by market cap and an overall global leader in what concerns the manufacturing of various devices.
Apple started by selling Apple I and became extremely popular once launching the Apple II, which became a best seller and one of the first mass-produced microcomputers. Nowadays, Apple develops various products, such as mobile phones, personal computers, speakers, and more.
Nowadays, Apple is one of the most popular tech companies all over the world, with $394.3 billion in 2022 revenue and millions of users who choose to purchase various products developed by the company, such as iPhone, iPad, MacBook, AirPods, Apple TV, and many more.
The Apple stock price is currently approximately $180, and it is no wonder that it is among the best Web3 stocks on the market. With a market cap of $2.8 trillion, the tech giant is one of the largest companies available on NASDAQ, and investors seem to keep Apple stock among their main preferences.
4. Meta Platforms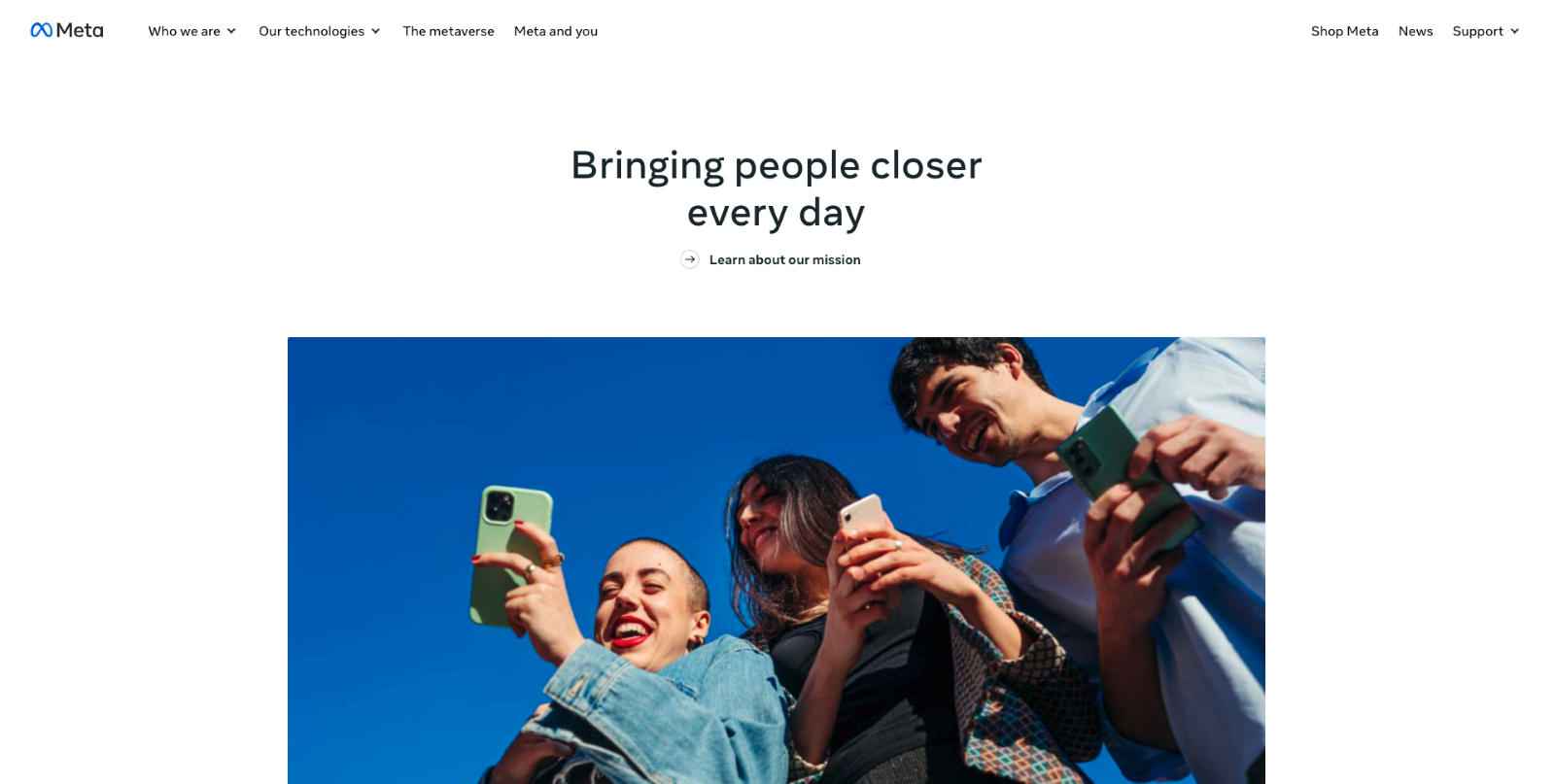 Formerly known as Facebook, Inc., Meta Platforms, Inc. is a tech conglomerate based in California. Currently, Meta Platforms owns Facebook, Instagram, and WhatsApp, 3 of the most popular platforms in the world.
Besides, Meta Platforms developed many other products and platforms and is now considered one of the Big Five American information tech companies, alongside Amazon, Apple, Microsoft, and Alphabet.
In 2021, Facebook, Inc. changed its name to Meta Platforms, Inc., thus supporting and promoting once more one of the company's goals, contributing to building the metaverse. Thus, Meta Platforms entered the Web3 space and is now among the most popular Web3 companies.
Currently, the Web3 stocks of Meta are trading at around $260, with a market cap of over $703 billion. Just like many other companies, Meta Platforms had some falls during the past year. Almost 1 year ago, META was trading at approximately $160. However, the company made its way out of the downward trend.
5. Advanced Micro Devices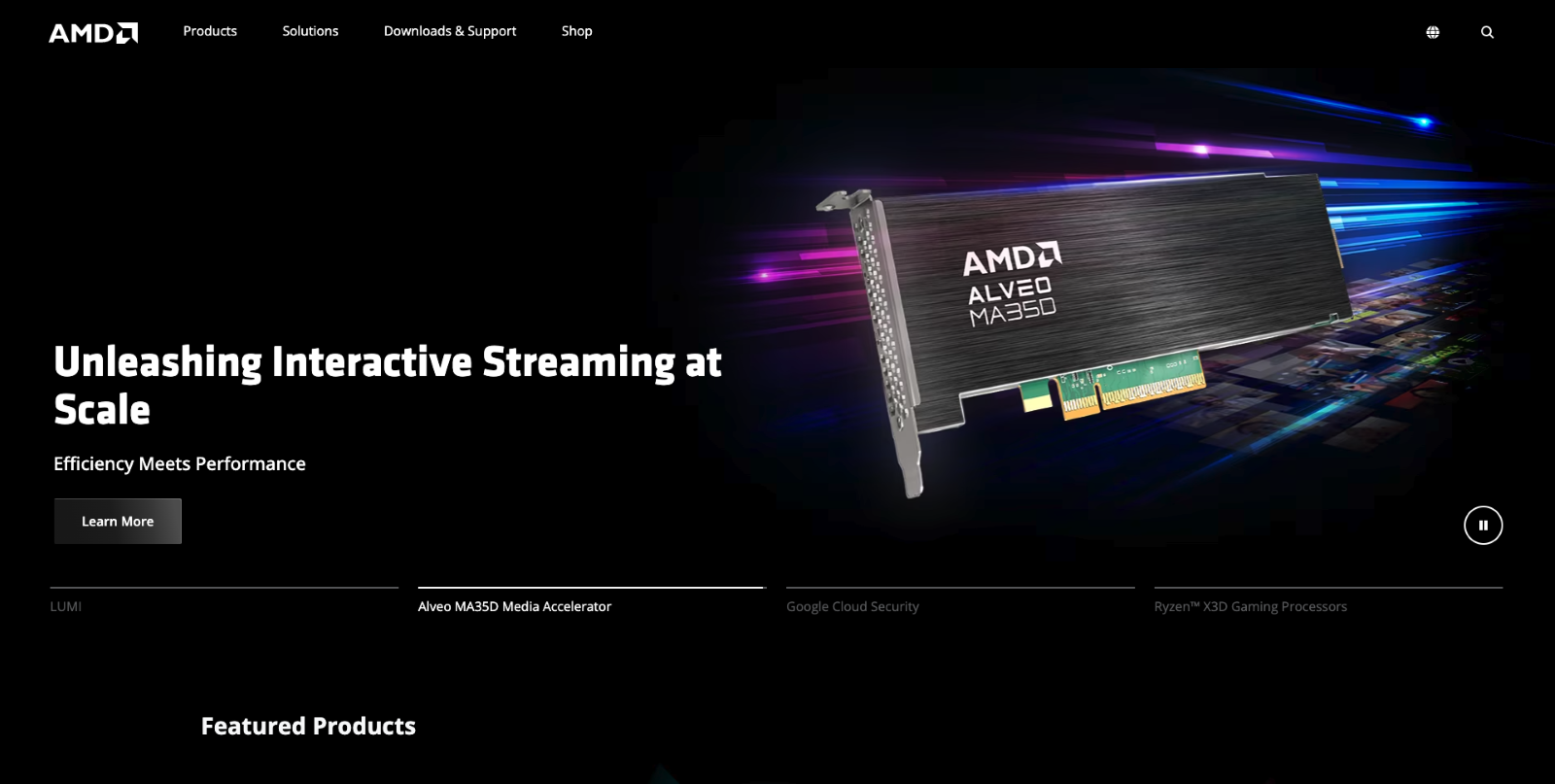 Advanced Micro Devices is a semiconductor company well-known for its computer processors and graphics technologies. AMD was founded in 1969 and is based in California.
Currently, Advanced Micro Devices is a top provider of CPUs, servers, GPUs, HPC (High-Performance Computing), network accelerators, FPGA (Field Programmable Gate Array), and AI (Artificial Intelligence). Some of the most popular products developed by AMD include Ryzen, Epyc, Radeon, and Instinct.
At the moment, the Web3 stocks of AMD are trading at around $125/stock, with a 2022 high of $151 and a low of $54. Since 2022, AMD has had some rises and falls, but investors remain optimistic, and considering that AMD fell to $54 and recovered by getting back to over $120 can be a good sign.
6. IBM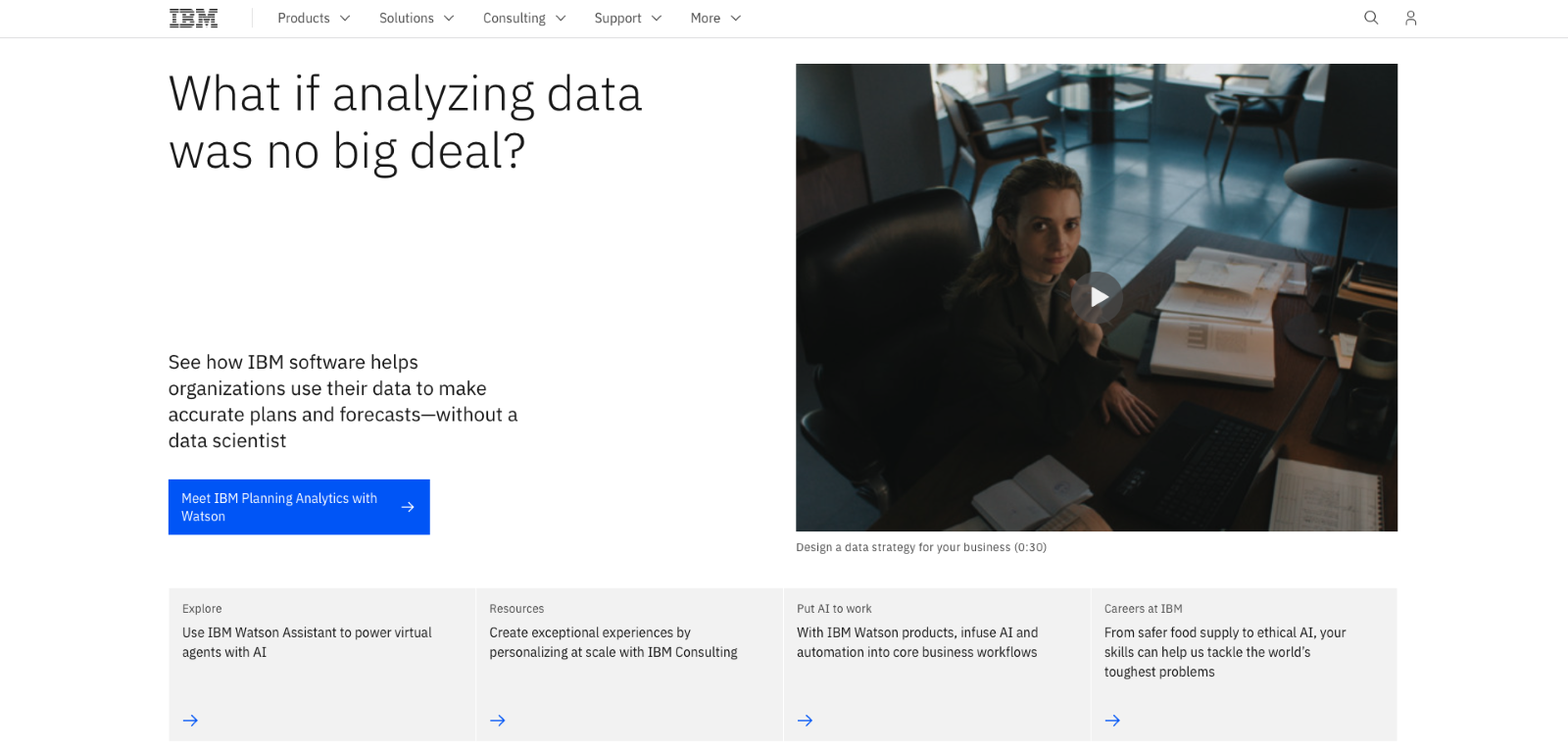 IBM (International Business Machines) Corporation is an American tech corporation headquartered in New York. IBM's goal is to develop and sell computer hardware, middleware, and software, while also providing hosting and consulting services in over 175 countries.
Founded in 1911 and formerly known as Computing-Tabulating-Recording Company, the corporation changed its name to International Business Machines once it became the leading manufacturer of punch-card tabulating systems.
Currently, International Business Machines Corporation is among the largest industrial research organizations in the world, having a total of 19 research facilities.
Furthermore, IBM has held the record for most annual US patents generated by one such business for 29 consecutive years, from 1993 to 2021.
IBM did not change its price a lot, but it still fell to its lowest value of less than $120 for 2022. However, IBM then increased to almost $150 and is now trading at almost $130.
Being one of the oldest surviving names in technology, IBM will most likely remain pretty stable, and entering the Web3 space will support its stability even more. However, IBM has had multiple periods of stagnant prices, and this can be a downside for investors.
7. Samsung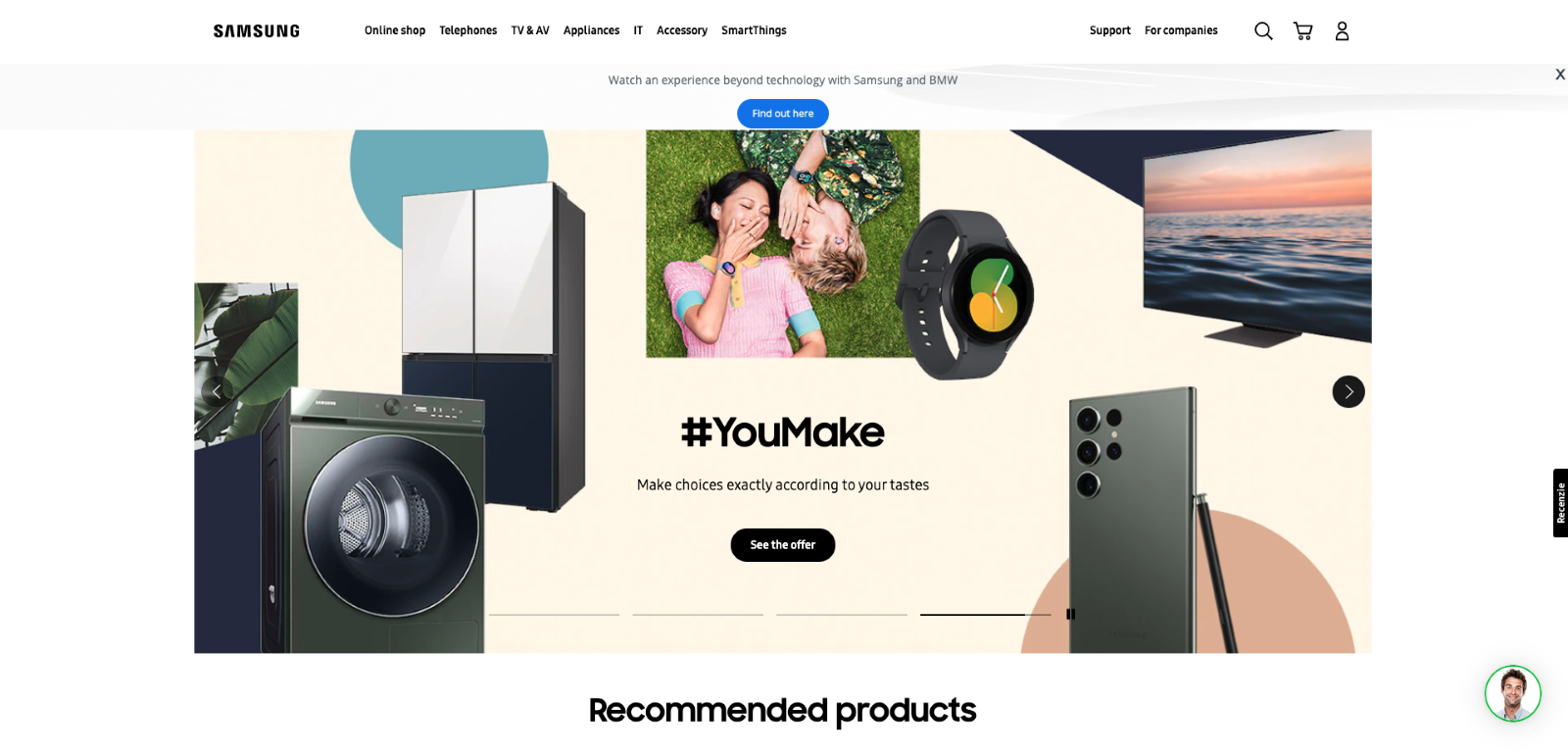 Samsung Group (also known as Samsung) is a South Korean multinational manufacturing conglomerate headquartered in Seoul. Currently, Samsung is the largest South Korean business conglomerate and has the 8th highest global brand value.
Founded in 1938 by Lee Byung-Chul as a trading company, Samsung diversified into various areas, including food processing, textiles, securities, retail, and insurance.
Entering the electronics industry in the late 1960s, Samsung is now manufacturing plenty of products, from textiles, chemicals, and medical equipment, to home appliances, telecommunications equipment, and ships.
Currently, the Web3 stocks of Samsung are trading at around 71,000 KRW (a little over $50)/stock. Once making its Web3 intentions clear, Samsung became even more popular in this field, especially after involving in the development of Decentralend.
Besides, Samsung has recently entered the world of digital assets by partnering with TRON (TRX), one of the most popular cryptocurrencies at the moment.
Furthermore, Samsung added support for various Dapps (Decentralized Applications) on its smartphones.
8. TE Connectivity

Founded in 2007, TE Connectivity is a tech company that designs and manufactures connectors and sensors for various industries, including data communication systems, automotive, aerospace, industrial equipment, consumer electronics, defense, oil and gas, and energy.
Currently, TE Connectivity offers customers internet connectivity from over 140 countries, and it will play a very important role in the development of Web3. Basically, TE Connectivity can develop advanced communications infrastructures and improve 5G technology so that Web3 has a smooth journey.
At the moment, TE Connectivity (TEL) is trading at $122 after going through a downtrend in 2022. After reaching $107, its lowest value for 2022, TEL recovered and reached almost $135 at the beginning of 2023.
9. Cloudflare Inc.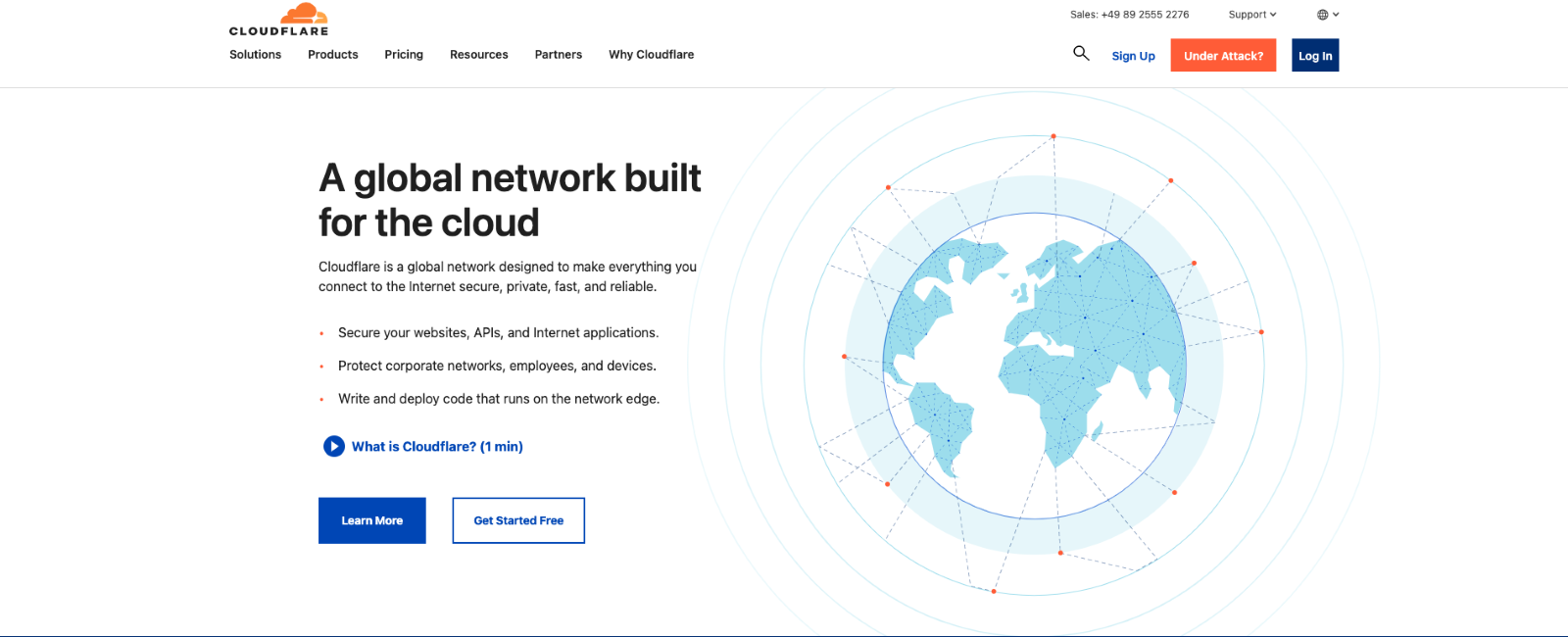 Cloudflare, Inc. is an American company founded over a decade ago, in 2009. Cloudflare provides content delivery network services, cloud cybersecurity, DDoS mitigation, and ICANN-accredited domain registration services.
Headquartered in San Francisco, the company is used by over 20% of the entire internet for its web security services.
At the moment, Cloudflare supports the safekeeping of NFT collections, and this makes the company increasingly intriguing.
After going public in 2019 on NASDAQ, the Cloudflare (NET) stock price has grown by over 130%. Currently, NET is trading at over $66 and has a market cap of over $22.5 billion.
Even though NET has had its ups and downs, investors remain optimistic, considering the field of the company and its potential in the Web3 area.
10. Unity
Unity Technologies (also known as Unity Software Inc.) is a video game software development company headquartered in San Francisco. The company was founded in Denmark in 2004 and is best known for Unity, a licensed game engine used to build various popular video games and other applications.
Unity Software is well-known for introducing a 4K video player capable of running 360-degree videos for virtual reality and augmented reality. Currently, Unity Software is among the most popular game engines, and developers seem to rely on the platform to design plenty of intriguing applications.
Currently, the Web3 stock of Unity Software Inc. is among the best Web3 stocks on the market, with a stock price of over $30 and a constant increase in value and market cap.
In Conclusion
Web3 is the third generation of the internet and brings many advantages to the table. Currently, there are many companies that aim to contribute to developing Web3, considering that Web3 will be an improved version of the Internet that will be trustless, permissionless, and decentralized.
The most important concept that Web3 brings is ownership. While Web1 was "read" and Web2 was "read-write," Web3 will be "read-write-own." Web3 will make room for the crypto ecosystem to evolve and change the way we use the online space.
Besides trading crypto, investing in Web3 stocks may be among the most profitable investment options, considering that the Web3 space is gaining remarkable popularity, and so do Web3 companies. Furthermore, such financial instruments can bring you many winnings in long-term investments, even though some might think that the initial investment is highly risky.
We hope that our list of the most profitable companies and the best Web3 stocks was a piece of valuable investment advice to find your go-to for your investment plan. Still, we advise you to perform thorough research yourself before making any investment decision, as there are several factors that can be adjusted for your plan. Now, may the trading begin!
* The information in this article and the links provided are for general information purposes only and should not constitute any financial or investment advice. We advise you to do your own research or consult a professional before making financial decisions. Please acknowledge that we are not responsible for any loss caused by any information present on this website.