If you're new to using Robinhood, you may wonder how to withdraw money from the app. This article will provide a clear and easy-to-understand guide on the process of withdrawing money from Robinhood.
But first of all, let's see more obviously what Robinhood is, and no, we don't mean the character from the famous novel of the same title.
Robinhood is a financial platform based in Menlo Park, California, launched in 2013. Using Robinhood, you can buy and sell stocks, options, exchange-traded funds (ETFs), and cryptocurrencies without paying any commission fees; being designed to make the process of trading and investing in the stock market more accessible and affordable for the average person.
How to Withdraw Money from Robinhood – Introduction
Are you wondering how to withdraw money from your Robinhood account? Don't worry. It's actually quite simple! But before you start, it's important to understand the terms and conditions of the withdrawal process.
One thing to remember is that there are limits on how much you can withdraw. For example, you can only make a maximum of five withdrawals per day, and the maximum amount you can withdraw per day is $50,000.
It's essential to keep these limits in mind, as exceeding them can cause your account to be restricted. But don't let that discourage you! Even though it may seem like a lot of money, many users who have built up large portfolios can reach these limits quickly.
Next, let's see this guide that will break down the steps for withdrawing money from Robinhood systematically and easily.
How to Withdraw Money from Robinhood – Step-by-Step Guide
Withdrawing money from Robinhood is easy, but the process can vary depending on whether you use the mobile app or the website.
If you're using the mobile app:
Step 1: First, go to the account section. This step requires you to have the Robinhood application installed on your phones. Then, open the application and tap on the 'Account' icon. This icon is located at the bottom-right corner of the application. 
Step 2:  Locate the 'Transfers' button and click on it. 
Step 3: After that, choose the option that is available in the 'Transfer to your Bank.'
Step 4:  A list will appear on the user's screen, after which you should identify the bank you wish to make the withdrawal into. 
Step 5:  Enter the amount you wish to withdraw. Robinhood allows its users to withdraw the total amount or part of the amount, depending on how much money you require. This is essential especially when asking to withdraw all funds from Robinhood.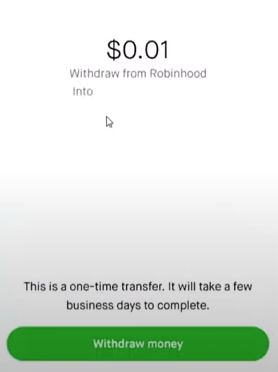 Step 6: Finally, double-check the pending transaction before you confirm and let the processing begin. After this step you will see a a confirmation prompt at the end. 
Suppose you don't want to withdraw through your phone. In that case, it is as simple to withdraw money from Robinhood using a desktop, just like mobile withdrawal, but slightly different.
Since there is no application, you will use your browsers to locate the Robinhood website in this case. If you're using the website:
Step 1: The first step is choosing a favorite browser and logging into a personal Robinhood account using personal details.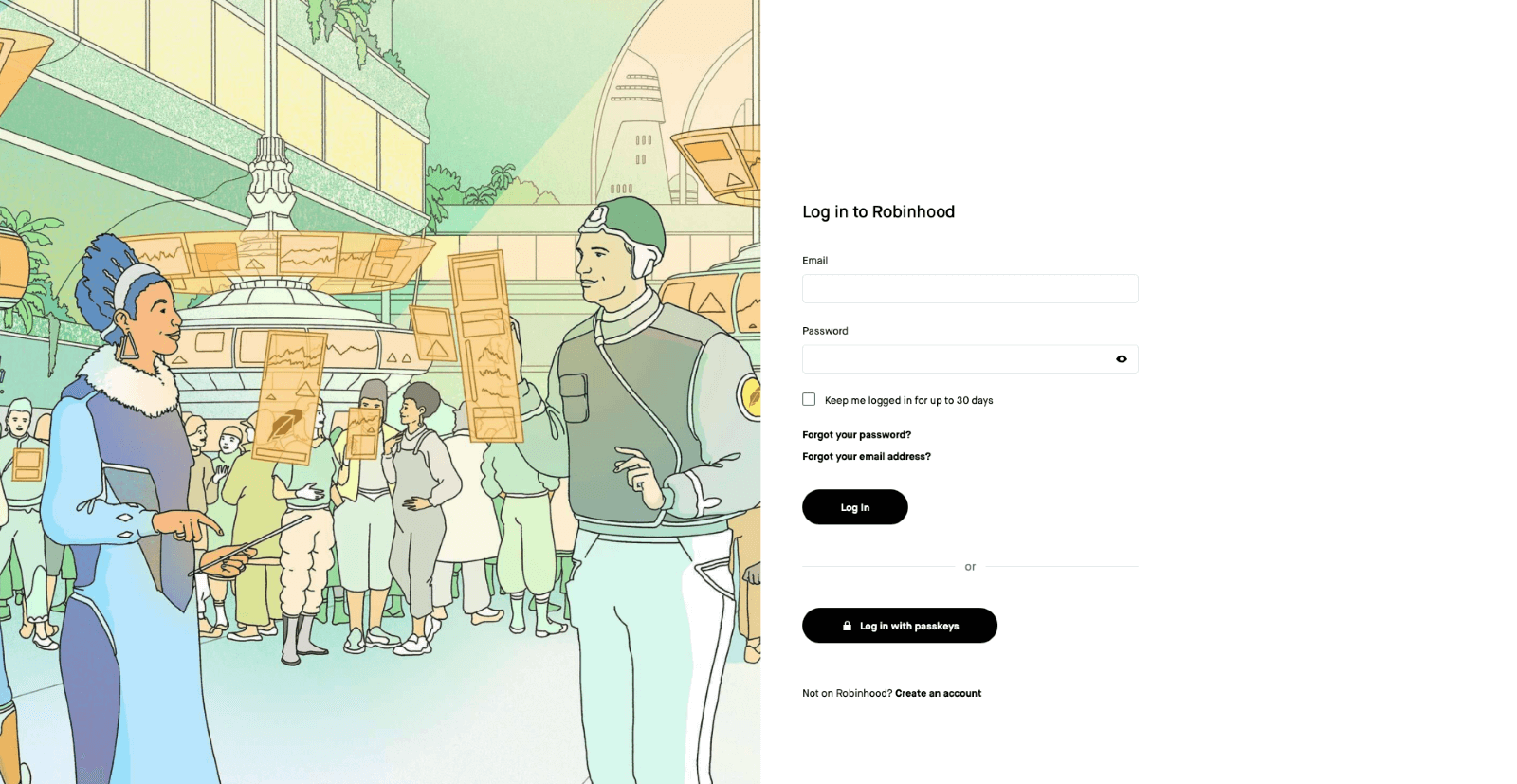 Step 2: Once logged in, you should locate the 'Account' button, which, this time, is located at the top-right corner of the screen. 
Step 3:  Click on the 'Banking' option to prompt the form you need to fill in the amounts you wish to withdraw. Once you have entered the desired amount, you can confirm the transaction and wait for the funds to reach the bank account.
How to Withdraw All Money from Robinhood
Withdrawing all of your money from your Robinhood account is similar to the process outlined above, but there may be some fees associated with the withdrawal. It's essential to keep these fees in mind and set aside enough money to cover them so that the withdrawal process can be completed successfully.
When withdrawing money from Robinhood, you can choose from different withdrawal accounts, but you will need to go through a verification process to make sure the account you're using is really yours. This process can take some time, but it's for your own protection and the security of your funds.
Sometimes, you may find that you cannot withdraw money from your Robinhood account. Don't worry, there are a few possible reasons why this might happen:
You may have reached the $50,000 withdrawal limit or made the maximum of five daily withdrawals.
The money being withdrawn may still be in the process of settling into your account, which is a requirement for Robinhood. This process can take up to 3 days.
Your account may be restricted. This is not a common occurrence, but it may happen if Robinhood detects unusual trading patterns or a change in the linked account. Customer support can help you resolve these restrictions.
So, before starting the process, consider the limits, fees, and possible restrictions.
How Long Does It Take to Withdraw Money from Robinhood
Withdrawing money from Robinhood can take a bit of time, which can be frustrating for users. Typically, it takes around 2-3 business days for the money to show up in your account after you initiate a withdrawal. This is normal for bank transfers and electronic transfers in general. Unfortunately, there's not much that can be done to speed up the process, but at least you know what to expect and can plan accordingly.
Related articles: How to Buy Bitcoin with Credit Card | How and Where to Buy OMI
Conclusion
To wrap up, withdrawing money from Robinhood is a simple process that most users can figure out independently. However, it's important to note that some fees may be associated with withdrawals. For bank transfers, there are no fees, but it's always a good idea to check with Robinhood for the most up-to-date information.
To make sure the process goes smoothly, it's important to stay within the limits set by Robinhood, and you can read Robinhood's review if you want to know more about the platform. Withdrawing your money from Robinhood is easy, and you can do it confidently.
* The information in this article and the links provided are for general information purposes only and should not constitute any financial or investment advice. We advise you to do your own research or consult a professional before making financial decisions. Please acknowledge that we are not responsible for any loss caused by any information present on this website.