Dogecoin has been in the center stage since its price stunts led by Elon Musk. At the moment, many crypto enthusiasts are becoming more and more interested in this meme coin. If you are reading this article, it is probably because you, too, plan to earn some Dogecoin.
One of the ways to get DOGE is to mine it. Luckily for you, this process is easier than you think, and in this guide, we will show you exactly how to do it.
What Is Dogecoin?
Dogecoin is a cryptocurrency designed to entertain people as they navigate the crypto world. It was created through a Litecoin hard fork but still retains the core properties of Bitcoin. In fact, Dogecoin upgrades are based on Bitcoin's improvement proposals, making it pretty secure as Bitcoin's security is the strongest of any cryptocurrency.
Although the coin was created for fun, it has grown in popularity over the years. One of the reasons for this is Elon Musk, who has been tweeting about the cryptocurrency, referring to it as his favorite crypto.
While Dogecoin is mainly used for tipping content creators on social media such as Reddit and Twitter, you can also trade it for other cryptocurrencies, as it is listed on several top exchanges, including Binance, OKEx, and Huobi Global.
Technical Details:
Max Supply: Infinite;
Circulating Supply: 140,125,066,384 (July 2023);
Block time: 1 minute;
Block reward: 10,000 per block;
Difficulty: 5.05 million;
Mining Algorithm: DigiShield;
Consensus Algorithm: Scrypt.
How Does Dogecoin Mining Work?
Basically, the Dogecoin mining process is quite similar to Bitcoin's. So, each miner tries solving a computational puzzle using their computers and specific mining hardware that can provide remarkable hashing power.
This way, a new block of transactions can be added to the chain. Miners get rewarded for their work to secure the blockchain, and the current block reward for Dogecoin mining stands at 10,000 DOGE.
Requirements for Dogecoin Mining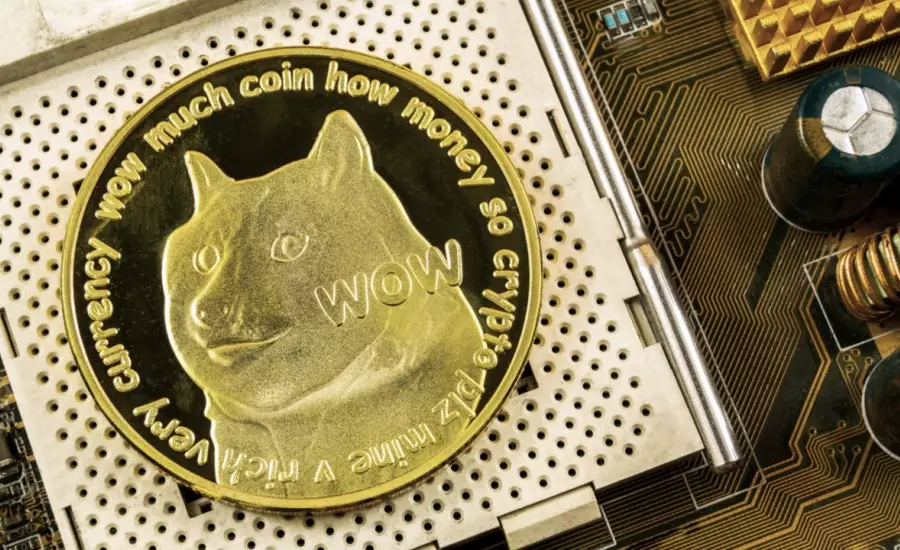 There are a few requirements that must be met in order to mine Dogecoin successfully. This will depend on the scale of mining you want and other factors, but here are the basic things you need to start mining Dogecoin:
Internet connection: Mining is impossible without this;
A personal computer: Any Windows, macOS, or Linux operating system will fit;
Mining software;
A Dogecoin wallet, also known as Dogecoin Core Wallet.
Dogecoin Mining Hardware
In order to mine Dogecoin and for any crypto mining activity in general, you will need some mining equipment.
CPU
If you own a completely outdated or almost dead computer, chances are the CPU can be used to mine Dogecoin. Since Dogecoin used to have lower mining difficulty, mining with a CPU did not require too much investment. However, at the moment, a CPU might not be enough to earn some profit out of Dogecoin mining.
Keep in mind that mining with the CPU can damage it because of overheating. So to increase your mining power, you will need a GPU, which is much more powerful and will increase your chances of mining more.
Best CPUs for Dogecoin Mining
AMD Ryzen 9 3900X
With 12 cores and 24 threads, AMD Ryzen 9 3900X is a pretty powerful and versatile processor that can bring users some profits from mining. The processor has a base clock speed of 3.8 GHz, and thanks to its 65W TDP (thermal design power), it will not consume too much energy compared to its performance level.
The price of AMD Ryzen 9 3900X is not so high considering its capabilities, as the processor can be purchased for around $365.
AMD Ryzen 9 3950X
Bringing some improvements when compared to AMD Ryzen 3900X, AMD Ryzen 3950X can be a helpful processor for a Dogecoin miner. The processor has 16 cores and 32 threads, a base clock speed of 3.5 GHz, and a TDP of 72W.
AMD Ryzen 3950X is compatible with most motherboards and mining software and can be purchased for around $580.
Intel Core i9-10900X
With 10 cores and 20 threads, the Intel Core i9-10900X CPU delivers a performance 5.71% higher than most CPUs on the market and can be suitable for Dogecoin mining. The processor has a base clock speed of 3.5 GHz but also has a turbo speed of 4.7 GHz.
However, Intel Core i9-10900X consumes more electricity, considering that it has a TDP of 165W. The processor can be purchased for approximately $315.
Intel Pentium Gold G-6400
Intel Pentium Gold G-6400 is one of the best CPU options, as it is budget-friendly and remarkably powerful. Although it has 2 cores and 4 threads, the processor has a base clock speed of 4 GHz and does not consume too much energy, considering that it has a TDP of 58W. You can buy an Intel Pentium Gold G-6400 for less than $100.
GPU
A GPU is an electronic circuit that can accelerate computer graphics and image processing. However, GPUs can be used for Dogecoin mining, providing increasingly more mining power than CPUs. But while Dogecoin's popularity is constantly increasing, it is highly possible that GPUs will also become inefficient in the near future.
Still, at the moment, GPUs are a great option for mining Dogecoin, and some of the best GPUs for mining include products manufactured by AMD and Nvidia, such as AmMD RX 6800 XT or Nvidia RTX 3090.
Best GPUs to Mine Dogecoin
Budget-Friendly – AMD Radeon RX 5700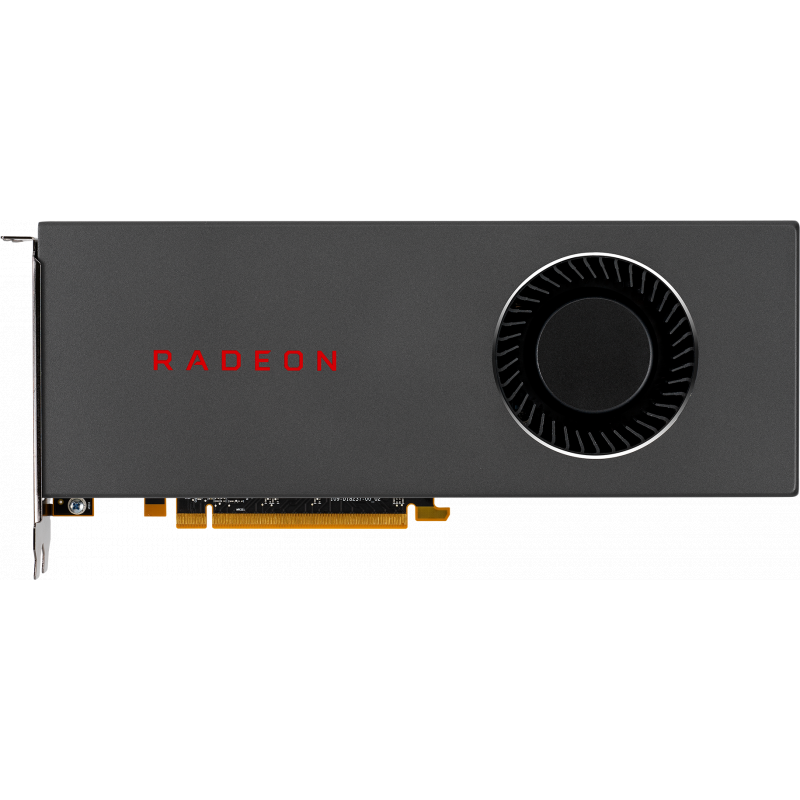 Launched in July 2019, AMD Radeon RX 5700 has a base frequency of 1,465 MHz and a TBP (Typical Board Power) of 180W. Currently, the GPU is considered the best for crypto mining and offers remarkable power and performance for its price of around $350.
Budget-Friendly – Nvidia RTX 2060 Super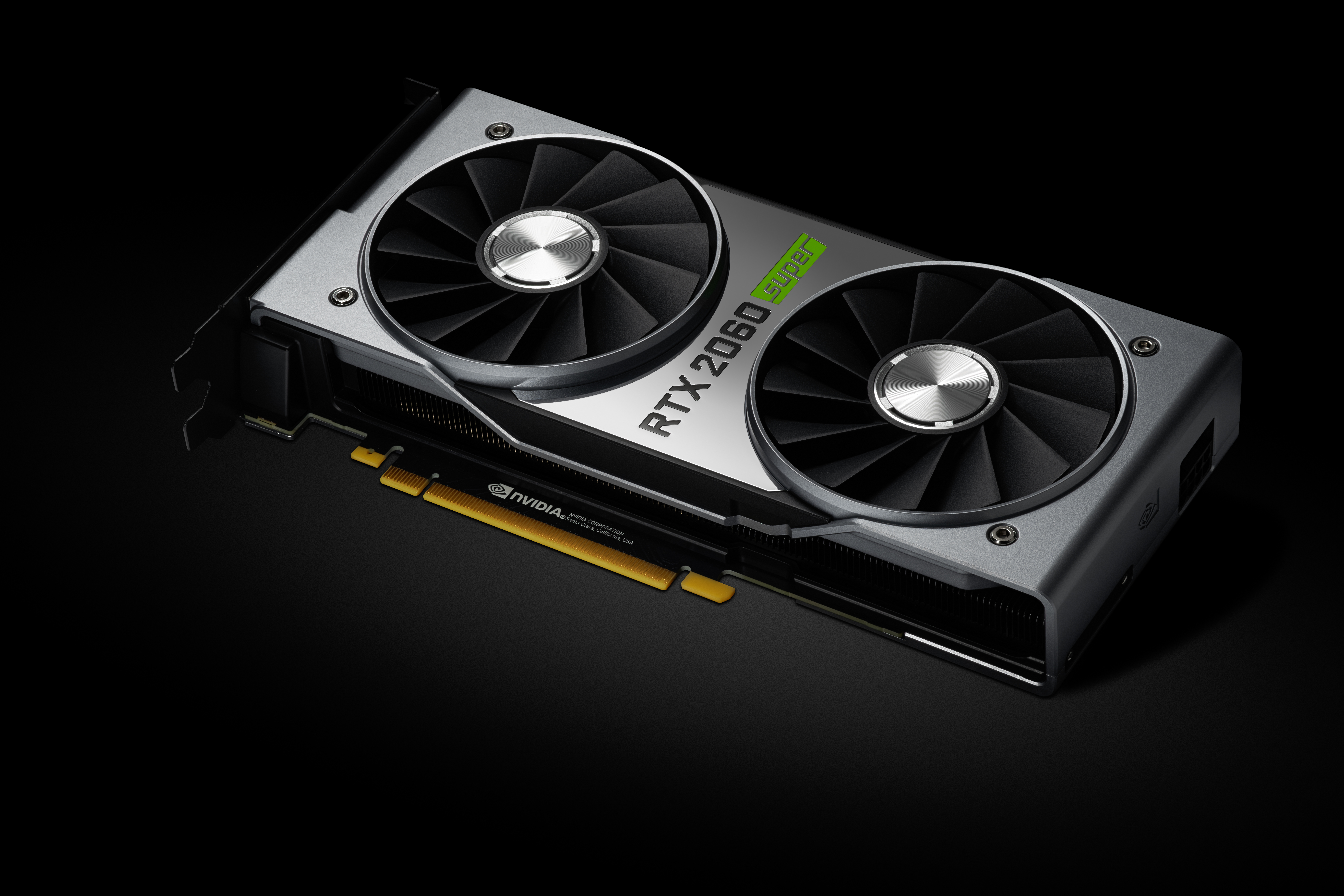 Nvidia RTX 2060 Super is based on the Turing architecture and has a base frequency of 1,470 MHz. With a TBP of 170W, Nvidia RTX 2060 Super is one of the most profitable GPUs for Dogecoin mining. The GPU can be purchased for approximately $400.
Nvidia RTX 3090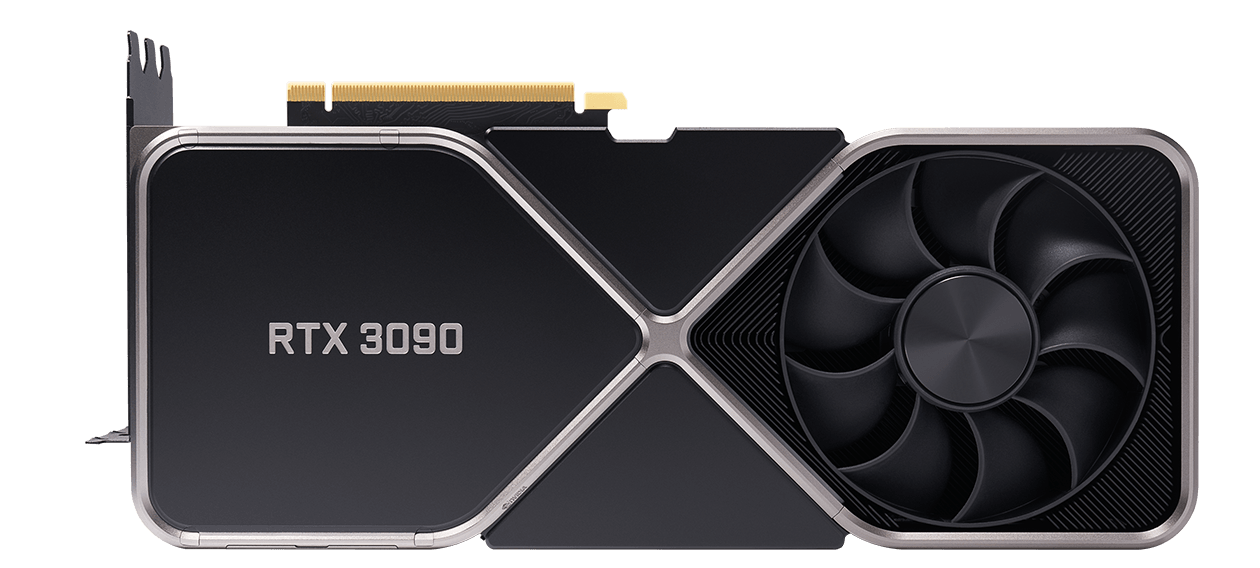 Although its price is significantly higher ($1,499), Nvidia RTX 3090 does offer increased performance. With a base frequency of 1,400 MHz and a TBP of 350W, Nvidia RTX 3090 can generate a hash rate of 48.61MH/s.
AMD RX 6800 XT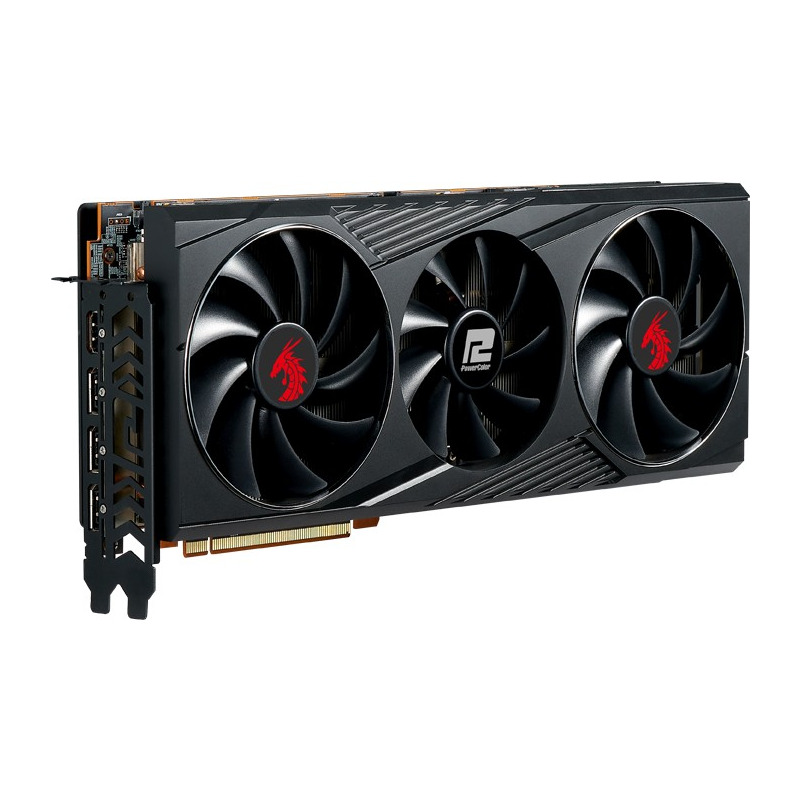 AMD RX 6800 XT has a base frequency of 1,825 MHz and a TBP of 300 W and can generate significant profits for miners. Its price is also lower than other GPUs, as it can be purchased for approximately $649. AMD RX 6800 XT has a hash rate of 30.82 MH/s.
ASIC
This is very powerful equipment for mining cryptocurrencies with the Scrypt algorithm. They are also pretty expensive hardware, so it is quite an investment. Examples of this hardware include:
Innosilicon A2 Terminator
Bitmain Antminer L3
BW L21 Scrypt Miner
Dogecoin Mining Software
Just as hardware is required for mining Dogecoin, there is also software required for the job. Your choice of which software to use depends on the type of hardware you are using (CPU, GPU, or Scrypt ASIC Miners).
For CPU (Central Processing Unit): There is a free software called CPUminer, which you can easily install, and you are ready to go.
For GPU (Graphics Processing Unit): There is a range of GPU software to choose from, depending on your level of experience and other factors. Typically, GPUs use CGminer, but there is EasyMiner, which is more suitable for Dogecoin miners who are just starting their mining journey and also supports CPUs.
Scrypt ASIC (Application-Specific Integrated Circuit) Miners: MultiMiner may be the ideal software for mining script-based cryptocurrencies like Dogecoin and Litecoin. Scrypt ASIC Miners also use CGminers and Easyminers. You can also try to use Cudo Miner. This is software that supports all hardware types (CPU, GP, and ASIC).
How to Mine DOGE?
Dogecoin Solo Mining
Dogecoin mining can be done in many ways, but solo mining may be the first option most Dogecoin miners think of. This is a situation where a miner decides to mine alone and provides all the equipment and hashing power. They also have the entire block reward for themselves – if they get to mine a block.
But it should be noted that the chances of a solo miner successfully mining a block are very small compared to those who mine in pools. The reason is simple – mining pools have more computing power as every member contributes to the overall hash power, so they are likely to mine more blocks than a solo miner.
Generally speaking, Dogecoin solo mining is not profitable on a small scale, which means you either go big or go home. Thus, mining Dogecoin on your own with just one computer will not be profitable, and in order to earn some additional DOGE through mining, you will need to build a mining rig.
As it stands, it is far more profitable to mine Litecoin than to mine Dogecoin solely, as the hash rate is so high it is almost impossible to profit from it.
Dogecoin Pool Mining
Here is the second method of mining Dogecoin. This one involves a collective effort and is far more likely to succeed. This is because of the collection of hash power from multiple miners, which makes the pool stronger than a solo miner.
However, as many miners are involved, block rewards are also shared depending on how much hash power each member of the pool contributes.
Dogecoin pool mining is the recommended mining method for those venturing into Dogecoin mining for the first time. This will ensure that they get a higher return on investment and also keep them motivated enough to keep going.
When choosing a Dogecoin mining pool, keep in mind that the larger the pool, the more frequent your rewards will be. At the moment, there are plenty of Dogecoin mining pools, but the biggest are ViaBTC and LitecoinPool.org.
To mine Dogecoin this way, you will be required to create a mining pool account and offer your hash power to the mining pool in order to get rewards afterward.
Dogecoin Cloud Mining
Mining DOGE allows you to choose whether you want to mine solo or in a pool, and the third option does not even require you to purchase mining equipment.
Cloud mining is great for those who do not want to worry too much about their hardware and how much power it consumes. If you want to earn DOGE through cloud mining, you can pay a fee to a service provider that offers you computational power.
Of course, the fee has to be paid monthly or yearly and can lower your winnings significantly, but mining hardware is also quite expensive, and in this case, you just have to choose which option is more profitable for you.
However, keep in mind that if you decide to earn DOGE through cloud mining, you will need to research the platforms pretty thoroughly, as there are plenty of scams when it comes to cloud mining.
Merged Mining
As you probably already know, Dogecoin and Litecoin are merge-mined, meaning that mining LTC and DOGE can be done simultaneously without consuming a double amount of power. Merge mining allows you to win 2 types of tokens without purchasing more hardware or increasing your power consumption.
Dogecoin Mining Risks
The profitability of Dogecoin mining has increased significantly compared to a few years ago, as DOGE's price went up. However, if you wish to mine it, it is wiser to stick to a pool, especially if you are just starting. Besides, the merged mining of Dogecoin and Litecoin gives a better chance of earning any real profits, so you may wish to try that out rather than mine Dogecoin on your own.
Power Consumption
Just like with Bitcoin and Ethereum (before the Merge), Dogecoin mining requires significant amounts of power, and the electricity cost may affect your overall profitability, especially when mining solo. However, if you choose a mining pool, you may end up with more DOGE.
Hardware Costs
Unlike staking, the mining process requires mining hardware that can sometimes reach tremendous costs. Thus, if you aim to mine DOGE, try to choose your mining equipment wisely in order to lower the power consumption and increase your earnings.
FAQ
Is Dogecoin Mining Profitable?
It strongly depends on the mining option you choose, as there are multiple mining opportunities, such as solo mining, pool mining, or cloud mining. In order to mine Dogecoin profitably, you should find the best platforms and equipment that can offer much with little investment.
But usually, the Dogecoin mining profitability also depends on how much time you can use for mining. Furthermore, it can also depend on the miner's geographic location, as in some areas, the power may be cheaper.
How Long Does It Take to Mine 1 DOGE?
As in many other cases, the answer is "It depends." Basically, it depends on what hardware you use, the hashing power you provide, and whether you are part of a mining pool or you are mining solo.
But let's look at this matter this way: the Dogecoin block time is 1 minute at the moment, and the block reward is 10,000 DOGE. Thus, you may be able to mine 1 DOGE in about 0.006 seconds or 6 milliseconds.
What Do You Need to Mine Dogecoin?
First, you will need to have a good internet connection and a computer. Afterward, in order to get some real profits, you might need to purchase specific mining hardware and find software that can work with the CPU, GPU, or ASIC you chose.
If you choose to earn DOGE through pool or cloud mining, the requirements will lower significantly. However, a good GPU or ASIC will help you in this case, too.
To Wrap up
Dogecoin mining can truly help you make some profit in the crypto space. However, it is extremely important to research all the options available before deciding how you want to mine Dogecoin, as there are multiple ways in which you can perform mining activities, such as solo, pool, or cloud mining.
If you decide to mine DOGE, you will most likely need some mining equipment and software that will help you earn tokens while offering your hash power. While most software is available for free, the hardware you need to mine Dogecoin is quite expensive, but you can think of it as an investment that will bring you more winnings afterward.
We hope that our tips for mining Dogecoin helped you find the best way to earn additional DOGE with minimum investment. Now, let the Dogecoin mining start!
* The information in this article and the links provided are for general information purposes only and should not constitute any financial or investment advice. We advise you to do your own research or consult a professional before making financial decisions. Please acknowledge that we are not responsible for any loss caused by any information present on this website.