What is BAT?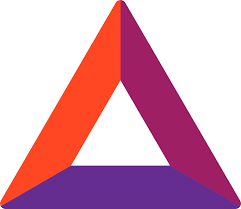 Basic Attention Token is a token which runs on the Ethereum blockchain which can be used as a medium of exchange between content publishers, digital advertisers, and general internet users.
Brave is a privacy-oriented browser created to be more secure and to stop third parties from tracking the behavior of its users.
The concept for Brave was created by Brendan Eich, creator of JavaScript and co-founder of Mozilla and Firefox.
BAT is one of the most successful tokens to have been launched, raising $35 million in just 30 seconds in its 2017 ICO. During January 2018, the market cap for BAT temporarily exceeded $800 million and it still remains one of the most highly traded ERC-20 tokens to date.
Things to consider before buying BAT
BAT wasn't created to be bought and sold, as its creators specifically stated that they haven't gone to any lengths to get it listed on exchanges. However, this hasn't stopped the coin from getting listed on popular exchanges.
The browser market is highly competitive and ruthless, and Brave is one of the dozens of browsers that have a fraction of a percent in market share. Because BAT is developed to be used on the Brave browser, you will have to take into consideration if this will affect the widespread use of BAT.
At the time of this writing, there are 1,181,448,540 BAT tokens in circulation. Another 200 million tokens are locked in a pool for product development, and 300 million tokens are in the user growth pool (UGP).
Most cryptocurrencies use either of mining (proof-of-work) or staking (proof-of-stake) to issue new coins into the ecosystem. The Basic Attention Token only uses the user growth pool, and when this empties, no more tokens will enter circulation.
The team uses the UGP to motivate people to participate in the BAT ecosystem. From June 2018, they started rewarding early users of the Brave browser with $500,000 worth of BAT rewards – the only requirement was to spend those rewards on the Brave platform.
Traders will have to consider the possibility of users "mining" BAT by deliberately viewing of ads on multiple devices, influencing the algorithm to gain larger rewards.
How to buy BAT
To buy BAT, you first have to purchase Bitcoin (BTC) or Ethereum (ETH), then trade your ETH or BTC for BAT at the exchanges which support the trading pair. Of course, there are other coins that can be traded against BAT, depending on the exchange.
Because it is an ERC-20 token, BAT can be stored in any ERC-20 compatible wallet. Another option is to download the Brave wallet to directly deposit ETH or BTC and have it instantly converted to BAT on deposit.
In today's example, we shall be using Binance to show you how to purchase BAT on an exchange.
Step 1: Create an account on Binance
Creating a Binance account requires that to provide your valid email address and a password.
Step 2: Activate your Account
An email will be sent to you from Binance which you will then have to open and click on the activation link. If you can't find the activation email, then look into your spam folder or request Binance to send another activation email.
You may be required to send some verification documents such as national id, photos of your driving license and/or passport.
Step 3: Log in to your Account
Access the Binance website again and log in to your account with the credential used in the previous step. Although not mandatory, it is recommended that you set up a Two-Factor Authentication in order to secure your account.
Step 4: Transfer Funds to your Binance wallet
On Binance, Basic Attention Token tokens can be bought only by using Ethereum, Bitcoin or its native Binance Coin. This means that you have to deposit some Ethereum or Bitcoin to your Binance wallet.
To deposit your funds, click on the Funds tab located in the top navigation bar. Afterward, click Deposit Withdrawals and from the list below select the wallet of the crypto you want to deposit. Select and copy the wallet address generated and use it in the exchange or wallet you have your funds and send them to Binance.
Step 5: Buy Basic Attention Token (BAT) tokens
Click on the Exchange tab and then Basic on the top navigation bar. On the upper right of the exchange choose BTC (Bitcoin) or ETH (Ethereum) and search for the BAT/ETH or BAT/BTC pairs.
Find the Buy/Sell section of the page, place your Buy order and wait for your Basic Attention Token (BAT) tokens to be deposited in your wallet.
Where to buy and trade BAT
BAT is supported by a number of exchanges including Bittrex and Binance, usually as a trading pair with Bitcoin. It can also be exchanged with Ethereum on those platforms, but with considerably lesser volume. As of November 2018, BAT can also be bought for USD on Coinbase Pro (formerly GDAX).
BAT can also be received by using the Brave browser. Early adopters of the browser are rewarded with up to 5 BAT per month. Once opt-in ads are fully released, you'll also receive BAT for viewing ads as well.
Below are more exchanges that support BAT:
How to sell BAT
Go to the exchange platform where you have BAT on. If you have BAT stored in an independent wallet, select a platform from the list above.
On the exchange, transfer your BAT to ETH or BTC.
Follow the rest of the exchange's instructions to sell or trade your ETH or BTC.
Final Words
With this, we conclude our article on how and where you can buy, trade or sell Basic Attention Tokens. We hope that the information provided today will be of help to you and your trading endeavors.