Analytics Insight speculates that the price of Cardano is expected to grow to $1.72 in the first half of 2023, while the price will increase to $2.11 in the second part of the year. That being said, it is clear that Cardano NFT marketplaces are about to benefit significantly from this price growth.
Currently, there exist several Cardano marketplaces, and they all possess different features. So, let's take a look at the best Cardano marketplaces in the market today.
Cardano NFT Marketplace – Introduction
Cardano is a decentralized blockchain that uses a unique form of technology, thought to be the most innovative in the world. This blockchain has a significant fundamental value, but they do also provide the staking ADA and make passive income.
There are several Cardano NFT marketplaces, but most of them are still in their early stages of development. It will take a while before they are well established. We will review the best Cardano NFT marketplaces and some of their features.
Which Is the Best Cardano NFT Marketplace?
When it comes to buying something, you need to check where you want to make a purchase. That's why you can find the best Cardano NFT markets here:
CNFT.IO
CNFT.IO was among the first marketplaces launched on Cardano, and they could integrate the Cardano name into theirs. Launched in July of 2021, this marketplace has revolutionized the NFT space. The head start they received by being among the marketplaces to be launched was used to the full, and this has kept them above several other Cardano marketplaces. 
Regarding their user interphase, this marketplace is also very user-friendly. Users who have visited the site have admitted that it is an accessible site to maneuver, which is a big plus for them. Some of the features of the CNFT.IO marketplace include:
The marketplace has a total volume of over $100 million ADA. Additionally, this marketplace supports the largest Cardano wallets, including Nami, ccVault, and the Gero wallet, to be better for its users. To access this platform, users must sign up with a username and a password and fund their wallets before purchasing all the NFT they need.
Several listing options
Accessible minting tools
A launchpad
Presence of a native token (CNFT)
A service fee of 2.5%
Jpg.store
Jpg.store is one of the best Cardano NFT marketplaces that users should get to know. This site is very user-friendly, and those who visit it for the first time are more likely to find navigation easy. Its homely and familiar looks allow everyone to locate the NFTS available quickly. Looking at this marketplace, there always seems to be some kind of activity going on, which is an impressive act from the liquidity perspective.
The jpg.store team currently markets itself as the No. 1 NFT marketplace on Cardano by over $100 million in trading volume. However, this is yet to be verified as other Cardano NFT marketplaces also offer services equally. Overall, the team behind this platform is very large and experienced. Some standing features of this marketplace include:
Creator royalties
No escrow service
Verification of collections
Ranking of collections
2% on service fee
Tools for minting
Several different listing options
Tokhun
Tokhun is also among the first platforms that were created specifically for Cardano. It was launched in March 2021 as a minting platform before it gradually evolved to be an intelligent contract-driven marketplace. Compared to CNFT, they are still in their early stages as they offer an assortment of elements.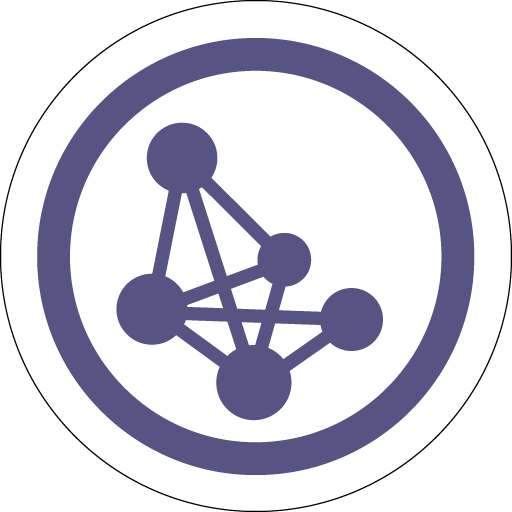 Tokhun has leveled the playing field for both buyers and sellers. Compared to other sites, Tokhun has not yet self-proclaimed itself to be the best Cardano marketplace, but it has shown significant effort when it comes to improvement, making it a great pick when it comes to buying and selling Cardano NFTs.
Tokhun has a decent media following, which means that it has several active users. Regarding its interface, it is clear that Tokhun's is not very appealing visually but possesses all other impressive features required in an NFT marketplace. Some of the features possessed by Tokhun's marketplace include:
A 2.5% service fee
Serialized minting
Asset burning
Authenticity validation
Creator royalties
Native token (TKHN) for users
Showcase pages
Various minting tools
Authenticity validation
Galaxy of Art
Galaxy of Art also claims to be the largest NFT marketplace regarding the Cardano chain, but this claim is still very unproven. This marketplace was launched in January of this year, so we can stay that it's still very new to the market. However, the Galaxy of Art marketplace has a well-established marketplace, and users can mint, sell, and collect NFTs. 
Users are also allowed to follow their best creators and favorite collectors. Galaxy of Art also claims they are focusing on interoperability, but we have yet to prove this, too, as it is still a very new platform. Like most marketplaces, KYC is needed to register to the site. Additionally, users are limited to insider wallets and cannot link their accounts to an external wallet.
Since this is a brand-new marketplace, users must proceed with caution. However, it has proven to be a reliable marketplace, and who knows, it may just end up being one of the best Cardano marketplaces. Some of the features of the Galaxy include:
Available minting tools
Timed auctions
No external wallets
Various listing options
No service fees (No information at the moment)
Creator and collector profiles
ADANFT
The ADANFT marketplace aims to provide value for everyone in its circle, including artists, buyers, and ASW token holders. This marketplace has a unique voting system and a tiered structure for its users to eliminate the common issues that may occur in marketplaces. ADANFT can ultimately be termed as the Cardano NFT marketplace of AdaSwap. 
The Cardano-powered DEX works similarly to UniSwap. However, ADANFT, at the moment, markets itself as the most exclusive Cardano-based NFT marketplace, which means that not everyone is allowed to list their NFTs on this marketplace. Instead, users can vote and make purchases on new projects using their tiered system. They can later create an upgrade of their tier by paying with AdaSwap tokens.
Some of the features of ADANFT include:
Membership tiers
No service fees (No information posted on their service fees)
Mystery box
Community votes on collections
Cardano NFT Drops
Several Cardano NFT drops are already active or will be active in the coming month. Some of them include:
Best Cardano NFT Marketplace – Conclusion
The decentralized crypto exchange has been built on the Cardano blockchain; therefore, through this project, we will be able to put together multiple projects that crypto enthusiasts could easily access. 
These Cardano NFT marketplaces hold will allow users to mint, purchase, and sell their NFTs. The choice of NFT will be dependent on the features possessed by the marketplace. While these are not the only Cardano NFT marketplaces, it will be necessary for users to take the needed caution when accessing these markets.
* The information in this article and the links provided are for general information purposes only and should not constitute any financial or investment advice. We advise you to do your own research or consult a professional before making financial decisions. Please acknowledge that we are not responsible for any loss caused by any information present on this website.