Providing simple and easy access to cryptocurrency exchange services does not seem something too many exchanges are succeeding to do, most of them developed over complex platforms, that many find too hard to use. That's not the case with Bit of Heaven, a relatively new brand that proves via a simple but smart platform that exchanging cryptocurrencies can be available to anyone, newbies and experienced alike, who wish to enjoy the possibilities presented via the exciting world of crypto.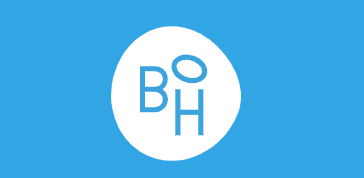 What Is Bit of Heaven?
Bit of Heaven is a cryptocurrency exchange platform currently facilitating the exchange of fiat currencies into Bitcoin or Ether. The online brand is owned by Loyalfinance OU, a company incorporated in Tallinn, Estonia, and registered with the Financial Intelligence Unit (FIU) to provide exchange services in the world of cryptocurrencies.
Through bitofheaven.io, people get access to some of the best market rates, thanks to well-connected Bitcoin miners and partnerships with some of the largest exchange platforms in the world.
The exchange provides an enhanced offer of services, taking care of all customers who can exchange fiat into crypto easily and in the best possible conditions. It had even developed an OTC desk to make sure that rates for high volume purchases will be locked in a short period. It currently processes thousands of exchange transactions per day thanks to amazing cryptocurrency rates.
Bit of Heaven Platform Review
One of the most important things to note about Bit of Heaven has to do with its online exchange platform. After opening an account and verifying their identity, customers will be able to benefit from a very simple and easy-to-use interface. Exchanging crypto into fiat requires 4 simple steps, as follows:
Step 1. The user must select the desired cryptocurrency. At the time of writing, Bit of Heaven has support for Bitcoin and Ether. It promises to constantly upgrade its offer over time.
Step 2. Inserting the amount of fiat currency, the user wants to exchange. The minimum amount is 10$. It is possible to make deposits in USD, EUR, or GBP. Once the amount is typed in, the platform will automatically display the amount in BTC or ETH, based on the latest market rate. It is important to note the rate will be available for 60 seconds.
Step 3. Providing the address of the cryptocurrency wallet. That's where Bit of Heaven will send the exchanged amount once the transaction is settled. In case users don't already have a wallet, they can open fast one with Blockchain.com, one of the most popular providers. Bitofhaven.io had included a button on the platform, so the process will be done fast.
Step 4. Agreeing to the terms and conditions. This is the final steps and it's where users must agree with all the terms and conditions to finalize the exchange. After pushing the "submit" button everything will be done.
As it can be easily noticed, working with the Bit of Heaven platform is very simple and does not require dealing with very complex software. The whole process is done via a browser, on a PC, laptop, smartphone, or tablet.
Summary
Its obvious Bit of Heaven succeeds to reach out to the wider public and enable them to exchange fiat into either Bitcoin or Ether, benefiting from liquid market conditions and competitive pricing via a unique trading platform.
With customer support provided via email or an onsite, anyone can get assistance and finalize the process fast, without having to manage complexities. Bit of Heaven proves to be an exchange for the people, aiming to let anyone easily access the growing market of cryptocurrencies.
* The information in this article and the links provided are for general information purposes only and should not constitute any financial or investment advice. We advise you to do your own research or consult a professional before making financial decisions. Please acknowledge that we are not responsible for any loss caused by any information present on this website.