With 2018 at an end, any serious crypto investor will most likely be looking towards the future, especially since 2019 might just be the year the crypto market will mature the most since its beginning and hopefully even gain a more solid footing.
In the climate of crazy ICOs, numerous scams, extreme market volatility, and low success rate of crypto startups, there are some crypto projects that have shown flashes of great things to come. Here is our list of 10 of the most promising cryptocurrencies under $10 worth investing in 2019:
Ripple (XRP)
Unsurprisingly, at the top of our list is Ripple which ends the year on second place by market capitalization, dethroning the longstanding contender, Ethereum. For those who don't know, Ripple is a blockchain-powered global settlement network that allows individuals and financial institutions alike to transfer money in any currency to any currency in just a matter of seconds.
Despite the market bloodbath of 2018, Ripple managed to extend its market prowess by signing new and exciting partnerships with some of the world's best financial institutions and banks, which explains the mass adoption of the Ripple protocol. One of the things that kept (and will probably continue to do so) safe during 2018 is the fact that it's a venture-backed startup that never held an ICO. That means it is completely immune to SEC regulations. Currently, the XRP is priced at $0.378263.
TRON (TRX)
TRON is another crypto project that not only survived everything 2018 threw at it, but it made numerous advancements. TRON is a blockchain-based, decentralized marketplace where people can host, store, and consume user content on their own terms, without the intervention of intermediaries. In short, it aims to decentralize the Internet as we know it.
This year, TRON purchased BitTorrent, and it managed to successfully launch Project Atlas, ensuring its place among the largest decentralized networks in the world. At the time of this writing, TRON has a massive advantage over many crypto networks, at least when it comes to processing power and speed, as it's capable of performing over 2,000 transactions every second. At the time of this writing, the TRX token is priced at $0.020475.
EOS (EOS)
Ever since its inception, EOS positioned itself as a direct competitor to Ethereum, as it also enables the development, hosting, and deployment of commercial-scale dApps. Often regarded as "The Ethereum Killer," EOS was designed to address all of Ethereum shortcomings. 2018 was a year when EOS proved that it's more scalable and faster than Ethereum, and complete a successful token save, enhancing its capital for development.
Another reason why EOS might prove to be a profitable investment in 2019 is the fact that it does not require developers to learn in-house programming languages (like Ethereum which uses Solidity).
Cardano (ADA)
Cardano is the first blockchain project guided (powered) by academic research and scientific philosophy. It's a platform for the development of decentralized apps and deployment of smart contracts, that has an edge over its primary competitors. One unique feature of Cardano is its layered architecture that allows smart contracts to be executed on a different "place" where transactions take place. This alone should make it a very good contender for medium to long-term investment. The ADA token is priced at $0.041245.
IOTA (MIOTA)
IOTA is probably the most popular crypto project to be heavily and intimately related to the new-age phenomenon called The Internet of Things. Not only that, but IOTA is really unique as it doesn't use a blockchain per se, but something called "The Tangle." Its unique architecture is designed to manage extremely fast transactions on a machine-to-machine level. These reasons are enough to make IOTA one of the best potential investments for the upcoming year. Currently, MIOTA is trading at $0.333206.
Binance Coin (BNB)
Binance is, by most accounts, one of the most successful cryptocurrency exchanges out there. What's most impressive is just how swift Binance managed to reach the top (it was launched in July 2017). Binance is also one of the first crypto exchanges to create an in-house crypto token, called the BNB. Soon after, BNB sits comfortably among the top 20 cryptocurrencies (in 14th place at the time of this writing). BNB has a limited supply of 190,799,308 which means, as the exchange will become more and more popular, the demand for its token will increase drastically making it a very good potential investment opportunity.
Ethereum Classic (ETC)
There has been a great deal of doubt regarding the survival and potential success of Ethereum Classic. Nowadays, ETC is sitting comfortably in 17th place by the market cap, and the ERC is priced at $5.40 making it one of the most successful cryptocurrencies on the market. In 2019, ETC could prove to be a good investment because Ethereum is moving towards a proof-of-stake system, making the platform a favorite for people who still prefer the PoW consensus.
Basic Attention Token (BAT)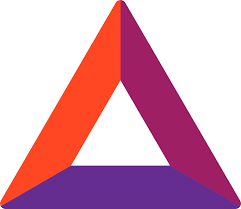 The BAT token has become synonymous with the Brave browser, a Chromium-based browser built from the desire of protecting users from malware and anything that could potentially affect their privacy by blocking traders and ads. Since ensuring the privacy of users will continue to be an important aspect of most crypto platforms in the following years, the BAT token might prove to be an excellent long-term investment. The token is currently ranked 33th on CoinMarketCap and is priced at $0.141473.
NEO (NEO)
NEO has made numerous headlines during 2018, as it continues its quest of becoming an alternative for asset transfers which are currently non-digital. Even though it can be compared to Ethereum, NEO is different from most other platforms thanks to three unique aspects: the NEO token is not divisible, it uses a two-tier payment system (NEO and GAS), as well as the fact that it uses smart contracts. Many speculators say that NEO will be one of the biggest projects of 2019.
0X (ZRX)
In 2018, the cryptosphere has seen a rise in the number of decentralized exchanges, which makes a lot of sense considering the fragile climate and how privacy is viewed in the crypto field. There are many that don't know, but most of these decentralized exchanges have been built using the 0x protocol, an open protocol allowing ERC-20 tokens to be traded directly on the Ethereum network. Over the years 0x has proved itself to be a very serious project, hitting development milestone after milestone. This reason alone promises to make the 0x token a very good investment for 2019.
Final Words
2019 is expected to be an exciting year for cryptocurrencies, however, there's always risk involved. This article is based mostly on opinions and should, under any circumstance, be considered a solid recommendation for investment. Remember that investing in crypto is risky business and you should always take the time to research before fully committing.