The schedule for July is packed with many exciting online crypto events. If you are interested in participating in an online crypto event, keep on reading our list.
Below are the top crypto events that will take place online in July:
Cardano Shelley Summit 2020
Event date: July 02, 2020 – July 03, 2020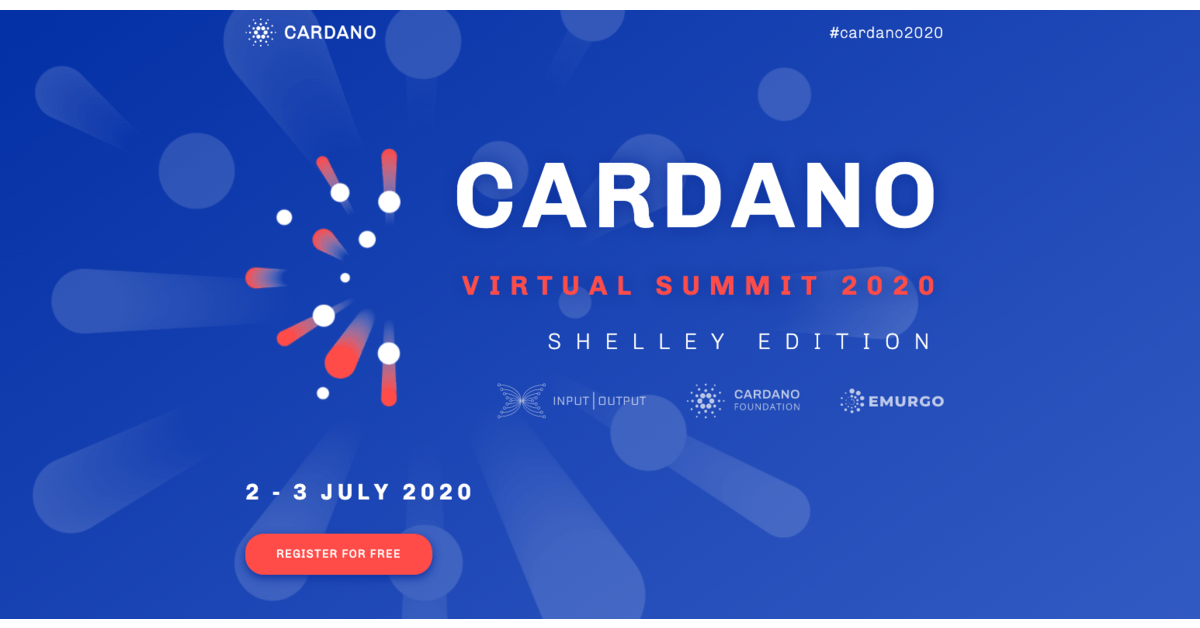 This 2-day virtual summit marks a new start for the Cardano project. Speakers from IOHK, EMURGO & the Cardano Foundation will be taking part in the discussion, along with Cardano's commercial partners and community leaders.
The event will welcome the following speakers:
Vinton G. Cerf, VP & Chief Internet Evangelist, Google;
Caitlin Long, Co-founder, Wyoming Blockchain Coalition;
Stephen Wolfram, Founder & CEO, Wolfram Research;
Charles Hoskinson, CEO & co-founder, IOHK.
Unitize
Event date: July 06, 2020 – July 10, 2020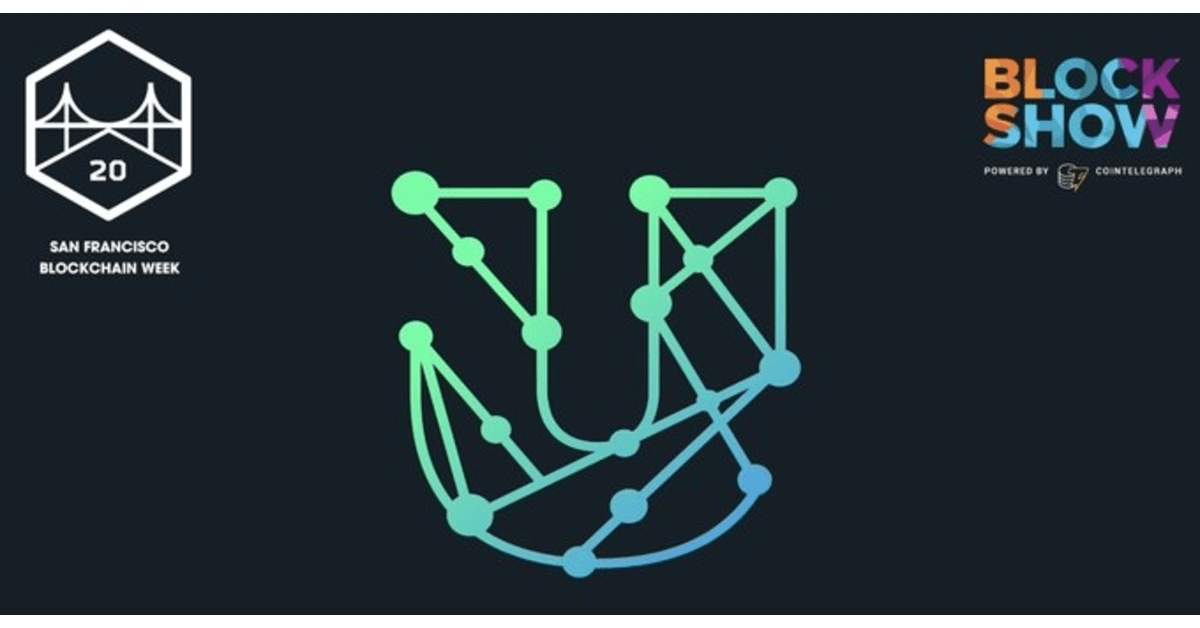 Unitize is a blockchain event which will feature a week of immersive content presented by some of the biggest figures from the tech and crypto space. The event will encourage collaboration and thought-provoking discussion on some of the most pressing matters in the blockchain community.
The following speakers will be streaming the event:
Vitalik Buterin, Creator of Ethereum;
Changpeng Zhao (CZ), CEO and Founder of Binance;
Tim Draper, Founder at DFJ VC;
Jay Hao, CEO OKEx;
Silvio Micali, Turing-Award Cryptographer & Founder of Algorand.
Binance "Off the Charts!" Virtual Conference
Event date: July 14, 2020 – July 15, 2020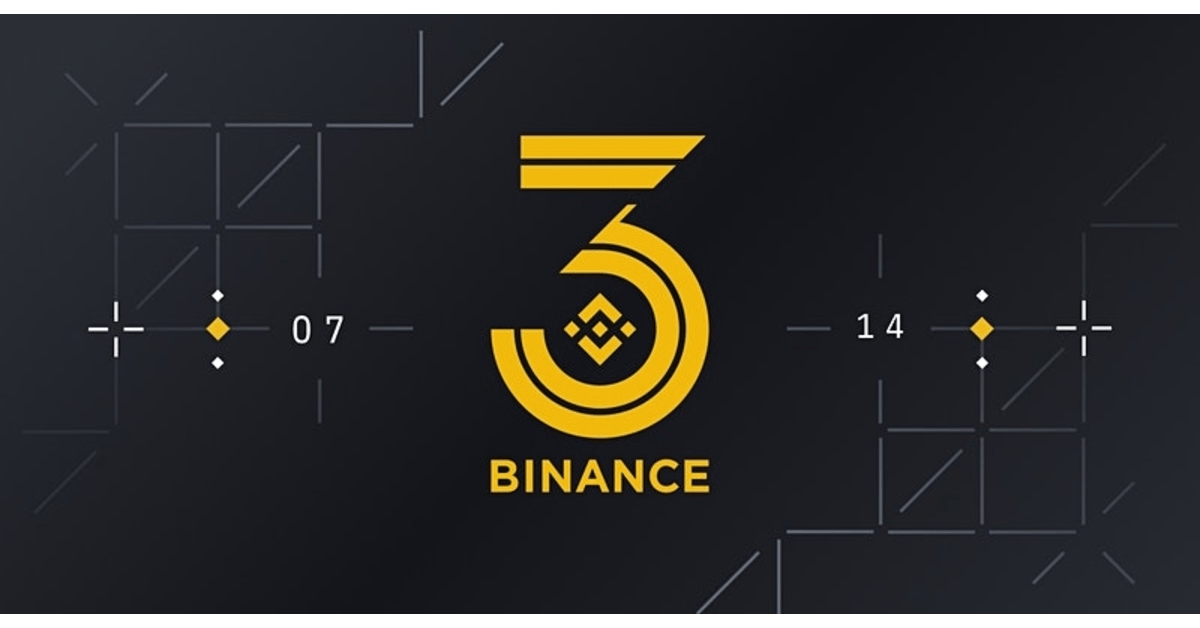 The world's most popular crypto exchange Binance will be celebrating its third anniversary on July 14, by launching one of the biggest blockchain events of 2020.
In its 10-hour program, the "Off the Charts!" Virtual Conference will feature multi-regional programming, where over more than 80 speakers, blockchain and crypto leaders, business and technology figures, academics, and important policymakers will be attending.
Here you will be able to learn about the latest insights on blockchain, engage in powerful talks and breakthrough panels, with some of the most influential names from the industry.
The "Off the Charts!" Virtual Conference program will be divided into five segments, each highlighting the contributions made in the following regions: Europe & the UK, Asia-Pacific, Russia & CIS, Africa & Middle East, and North America & LATAM.
The speaker list will be announced in the upcoming weeks.
Asia Blockchain Summit 2020
Event date: July 15, 2020 – July 19, 2020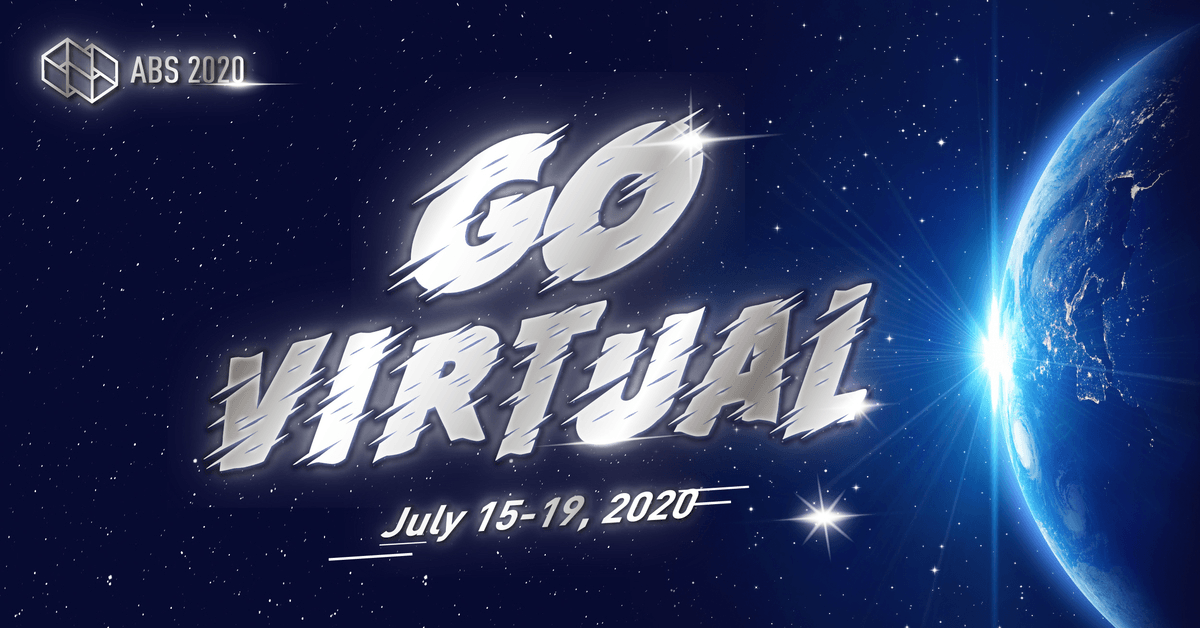 The 3rd annual Asia Blockchain Summit will be brought by the Asia Blockchain Alliance on July 15th, and it will be the first time the event is held in a virtual format.
The lineup is made up of key figures from top industry startups, investment companies, financial services conglomerates, international brands, academic institutions, international media, and policy organizations. You will be able to see these people virtually and hear their discussions on the developing real-world applications of blockchain. More than 500+ speakers and 1,000,000+ attendees are expected to take part in the event.
The summit program comprises five days of online presentations, debates, and networking, which will focus on the most relevant commercial developments, technical inventions, and public policy matters.
The list of speakers featured the following names:
Adam Back, Blockstream CEO;
Kris Marszalek, CEO of Crypto.com;
Zac Prince, CEO of BlockFi.
Singapore Blockchain Week Virtual Summit 2020
Event date: July 21, 2020 – July 23, 2020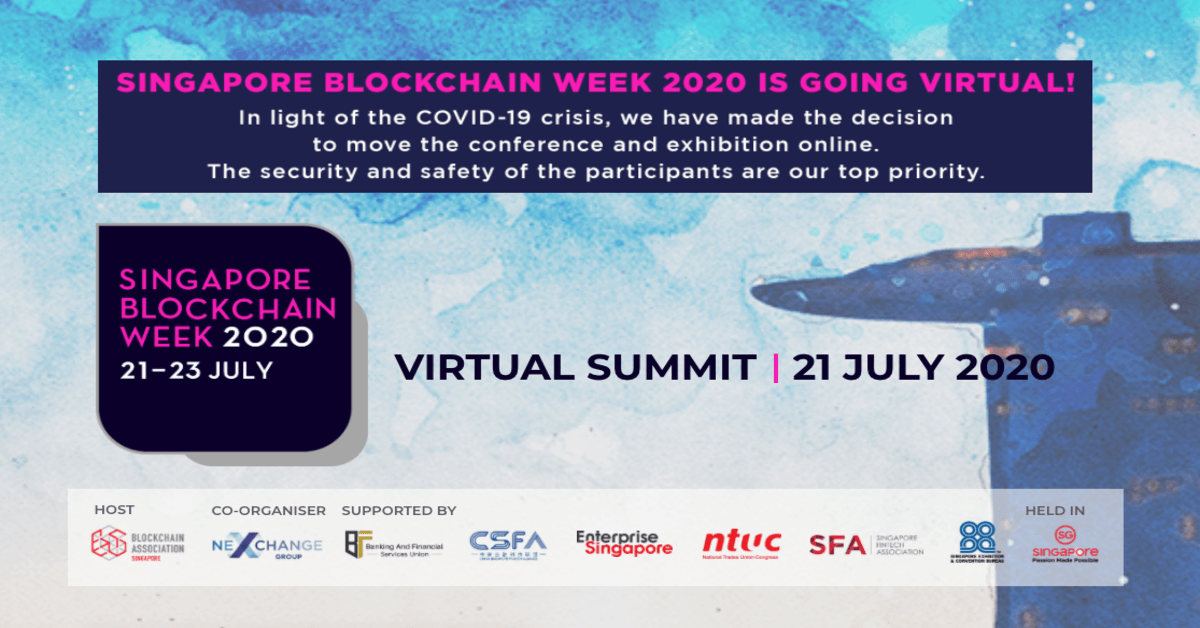 Over 1,000 people are expected to connect to the Singapore Blockchain Week (SGBCW), a three-day online crypto event. The summit will serve as a platform where governments, industry leaders, academics, and innovators can congregate and facilitate collaboration at both regional and international levels.
Blockchain Association Singapore (BAS) will host the main event for the week in collaboration with NexChange, on July 21st, 2020. On July 22nd and 23rd, BAS will also organize other online events, such as hackathons and coding workshops.
Attendees and participants will be able to interact digitally and discuss issues related to the ever-developing sector of blockchain-based finance.
Speakers:
Alex Mashinsky, Founder & CEO of the Celsius Network;
Tom Trowbridge, President of Triterras;
Alex Nascimento, Co-founder, UCLA Blockchain Lab.
Ethereum in the Enterprise 2020
Event date: July 30, 2020 – July 30, 2020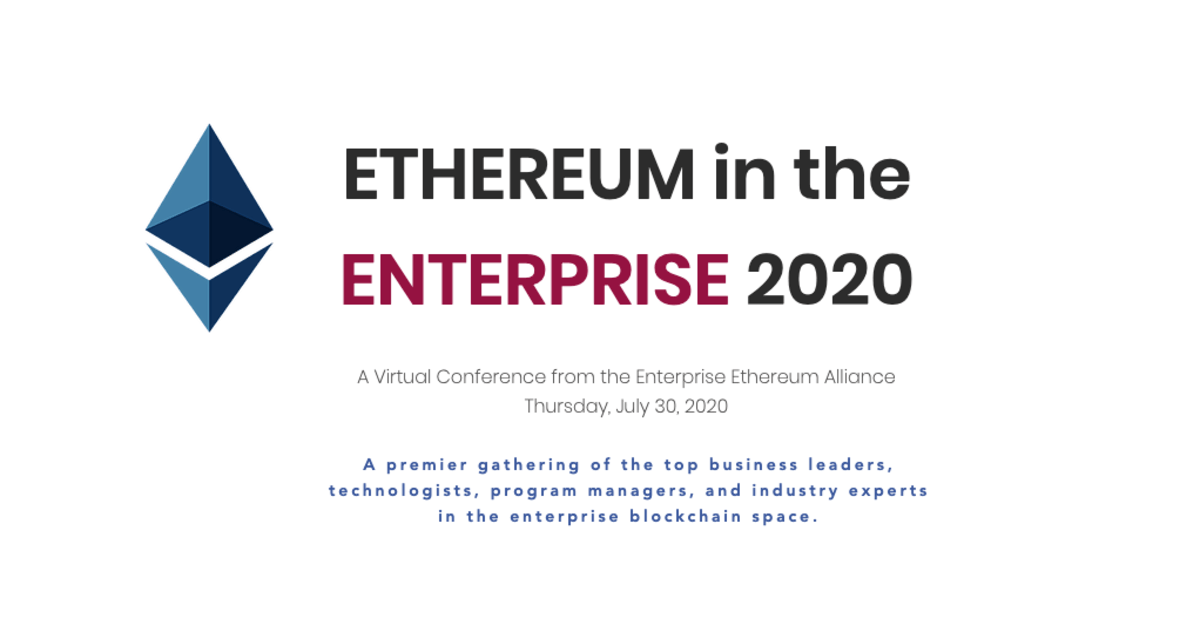 ETHEREUM in the ENTERPRISE 2020 is an event that delves into blockchain applications, technical acumen, and real-life case studies that can be applied in commerce and business. This half-day event will be welcoming professional speakers that will give their insight and experience on how to create industrial solutions based on blockchain technologies and decentralized systems.
The talks will focus on subjects related to the current status of Ethereum in the enterprise, as well as using the Ethereum mainnet for transaction collation and data reliability.
The event will welcome speakers from top institutions, such as Banco Santander, EY, Microsoft, BP, DTCC, Perkins Coie LLP, Envision Blockchain Solutions, ConsenSys, JP Morgan, Unibright, Fnality, Chainlink, Ethereum Foundation, and many more.
Here are some of the names that will be present at the online crypto event:
John Whelan, Banco Santander;
John Wolpert, ConsenSys;
Karen Scarbrough, BP;
Yorke Rhodes III, Microsoft;
Chaals Nevile, EEA;
Christine Moy, J.P. Morgan;
Daniel Norkin, Envision Blockchain Solutions;
Valerie Dahiya, Perkins Coie LLP;
Johann Eid, Chainlink;
Cale Teeter, Microsoft;
Tas Dienes, Ethereum Foundation.
Blockchain World Forum Beijing 2020
Event date: July 30, 2020 – July 31, 2020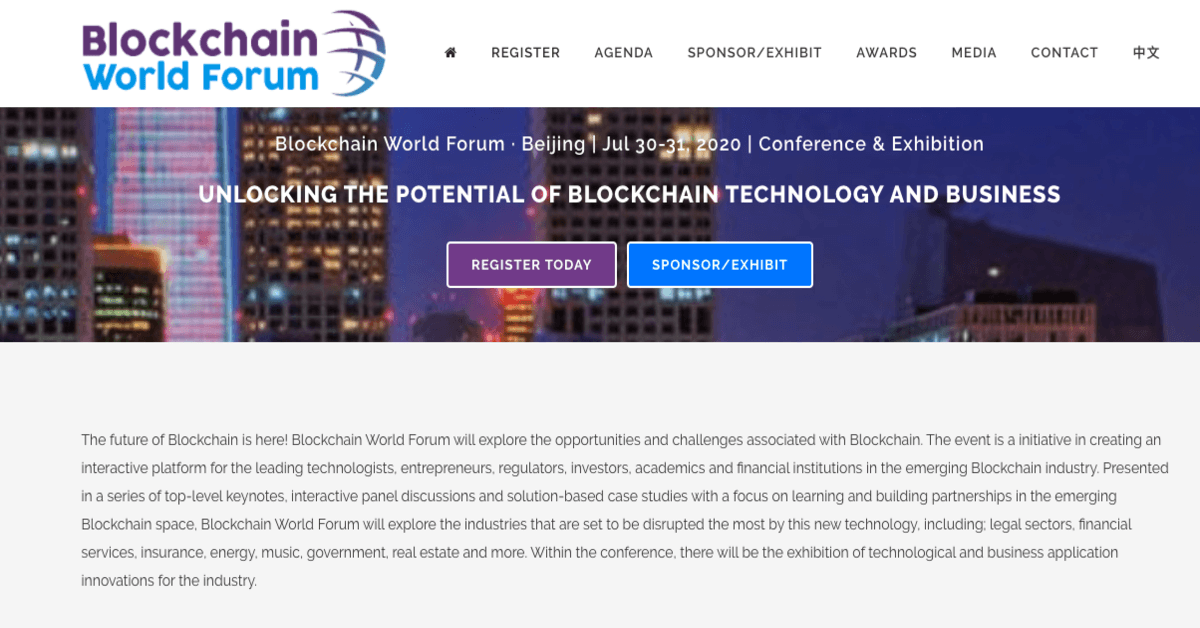 Blockchain World Forum is an online initiative that is looking to explore the prospects and trials pertaining to Blockchain. Chief technologists, magnates, officials, investors, academics, and financial institutions from the blockchain industry will be participating in this interactive platform.
The keynotes, panel discussions, and case studies will have an educational and networking purpose in the Blockchain space. The forum will study how blockchain will affect the legal sectors, financial services, insurance, energy, government, real estate, and other industries.
Below are some of the speakers that will be attending:
Kevin Shao, Canaan Blockchain CEO;
David Casey, NuMundo CEO;
Artem Koltsov, Charmian Russia Blockchain Committee.
Conclusion
With this, we end our list featuring some of the best online crypto events of this July. Considering that all of them will be in the virtual space, you can participate in multiple conferences.
Featured image: Twitter.com
* The information in this article and the links provided are for general information purposes only and should not constitute any financial or investment advice. We advise you to do your own research or consult a professional before making financial decisions. Please acknowledge that we are not responsible for any loss caused by any information present on this website.