IoTeX already has an active, broad community of users and fans. Now the company is ramping up their community building with an expanded Ambassador Program 2.0.
The list of roles is wide ranging and speaks to IoTeX's plans to have people involved in community building, content, social media, and software development. This is a special opportunity for people to work with an award winning blockchain + IoT company and apply their skills in this fast growing industry.
IoTeX has already shipped products and their blockchain enabled security camera Ucam award in CES 2020.
IoTeX has a great team to attach yourself too. The team is made up of some of the most experienced and skilled people in cryptography and blockchain technology, including deep business development and marketing experience.
The IoTeX Vision
By 2030, more than 100 billion connected devices will be active around the world, outnumbering humans by 10: 1. The IoTeX mission is to create a borderless ecosystem where people and machines interact with verified trust, free will, and privacy. This envisions a future where users, not institutions, complete control of their devices and data. No central control, intrusive ads or surveillance, just privacy and peace of mind. We call this vision the Internet of Trusted Things.
The team is launching Pebble and they need the help of great people.
As IoTeX grows so will their ambassadors. They will earn rewards and special perks and, if they shine, some of these ambassadors could grow into a part-time or full time role with the company.
Look at the list below. Maybe this is your road into a new career.
International Growth Leads will be the point-people for their country. They will stage events, educational sessions, be the face of IoTeX at local events and more.
Content Creators: skills sought are blogs, graphics, videos)
Telegram/Discord/Reddit Moderators: have you been moderating discussions on one of these channels? Love to socialize but can also lay down the law when required?
Developers-in-Residence: This could be your chance to learn a new set of skills and move from dabbling to working shoulder to shoulder with cutting edge researchers and a team of technical founders who are the envy of many companies.
Governance Managers: This is a role for solid communicators who can guide discussions pertaining to how the IoTeX platform should function.
As these roles are filled they build out a framework for a strong DAO (Decentralized Organization). What that means is the IoTeX platform will ultimately be fully operated by the community, for the community.
If any of these roles interest you, apply by filling out this form.
To conclude, IoTeX is changing both the IoT and blockchain space and you can be a part of it. Calling all the innovators! You don't even need to be a developer. There are so many ways to contribute.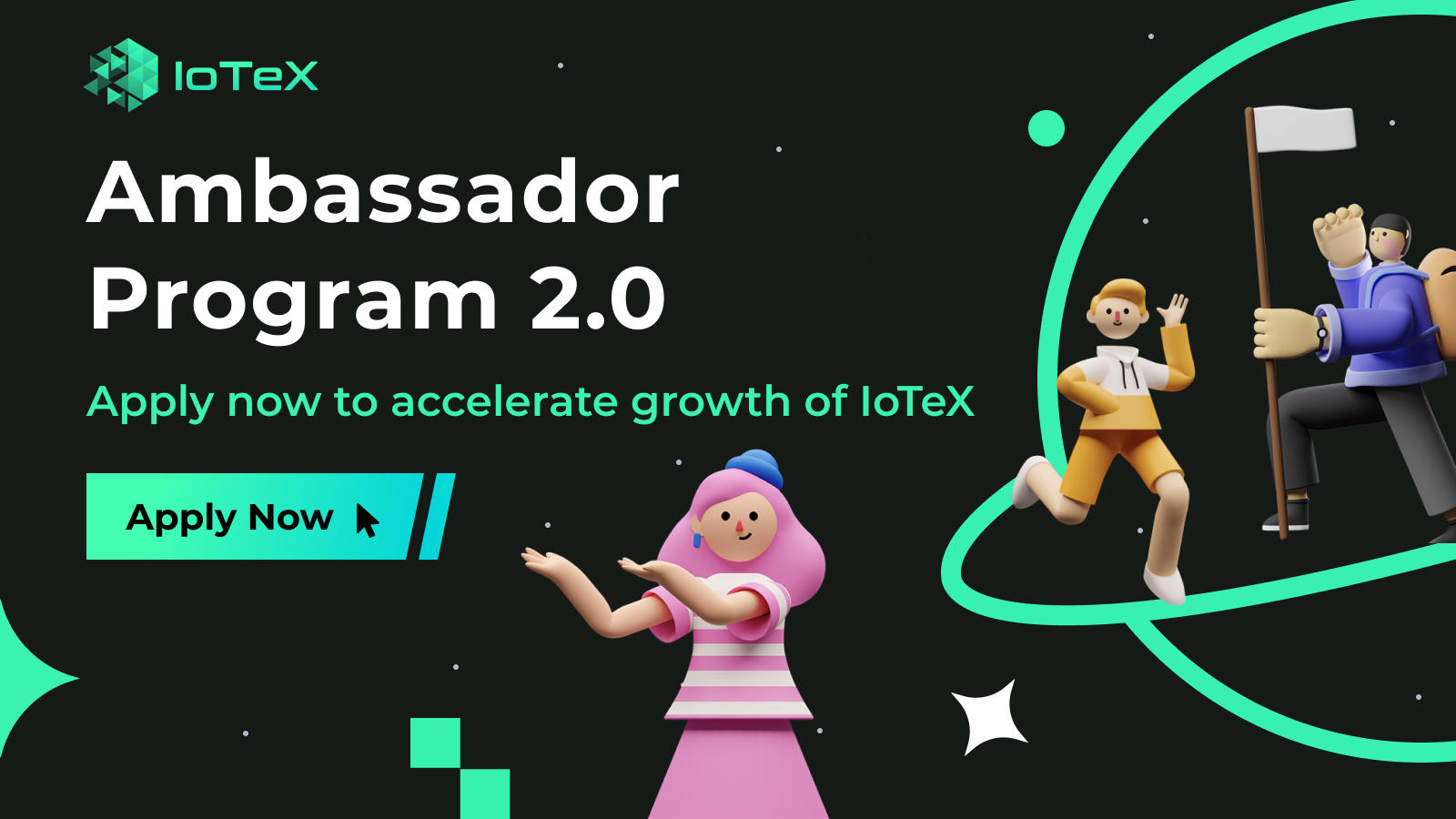 * The information in this article and the links provided are for general information purposes only and should not constitute any financial or investment advice. We advise you to do your own research or consult a professional before making financial decisions. Please acknowledge that we are not responsible for any loss caused by any information present on this website.