Bots are computer programs that have been automated to perform specific tasks without the intervention of humans. For example, in the crypto trading arena, crypto trading bots have been designed to perform the duties of a trader on either a single or multiple currencies.
There are different trading strategies that bots have been designed to work with, but the objective is the same, as they are all intended to maximize profits. This read presents the best available crypto trading bots you should look out for in 2022.
Crypto Trading Bots | Introduction
You may wonder whether crypto trading bots work and whether they are legal. Even though not all crypto trading bots are effective, many of them do work. Trading bots crypto platforms have to offer are as profitable as they are legal. Even though not all brokers allow bots, it is not wrong to use them as they have been tried and tested both in forex and in stock markets.
Top Crypto Trading Bots
Here is a list of the best trading bots that you might find:
1. Cryptohopper
Cryptohopper is one the most recognized automated crypto trading bots that allow crypto enthusiasts to have all their crypto accounts and manage them in a single place. Since it's a cloud-based bot, Cryptohopper uses the algorithmic programming approach that helps users come up with intelligent trading decisions.
Currently, those using Cryptohopper can connect to up to nine different exchanges. The features of Cryptohopper include an automated technical analysis feature, protection of security protocols, and data privacy. Cryptohopper also has a straightforward and intuitive user interface that makes it easy for new users to explore.
The advantage of this crypto bot trading is that it's easy to set up, as it requires no credit card information for new users. Cryptohopper also hosts all its cloud storage services, allowing traders to paper trade without being exposed to financial risk. These features are among the best trading bots crypto platforms have to offer.
However, this bot has several disadvantages, including a limited technical support force. There are several charges attached to Cryptohopper if you wish to enjoy its features. The Pioneer Package is free for all users, while the Explorer Starter package has a 7-day free trial, after which you will be required to pay $19 monthly.
The Adventurer Trader Plus package asks for a monthly fee of $49, and the Hero, Pro Trader package is $99 monthly. But, overall, it still falls among the best crypto bots trading options.
2. Trality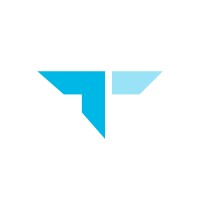 Founded in 2019 in Vienna, Austria, Trality is a leading FinTech company offering state-of-the-art automated algorithmic trading tools for every level of investor. Their Rule Builder enables beginners to create bots using boolean logic (no coding required), while their flexible Code Editor—the world's first browser-based Python editor—includes end-to-end encryption, a blazing-fast backtester, financial data, numerous packages, and a robust debugger. Exciting additions include the Trality Marketplace, where bot creators can develop and rent bespoke bots to investors, and the Trality Masterclass, which reflects their commitment to empowering investors through education. Trade like a professional quickly and easily with Trality's professional-grade tools.
3. Bitsgap
Bitsgap created a unified solution with an easy-to-use interface to provide a hassle-free trading experience. The Bitsgap trading bot is a unique feature that allows you to profit from every market move in minor but consistent amounts.
In addition, Bitsgap features a fully secure and consistently quick interface, with over 10,000 cryptocurrency trading pairings available on the site. You may also check transaction history, track open positions, and manage your balance on each of your linked exchanges.
The platform employs RSA 2048 encryption, making it two times as secure as most banks. Employees aren't allowed to see sensitive information. Bitsgap has three pricing plans: Basic Plan – $29/Month; Advanced Plan – $69/month and Pro Plan – $149/month.
4. Zignaly
Zignaly is among the newest crypto trading bots in the cryptocurrency market. This bot allows its users to develop their trading strategies from scratch. Looking at its features and pricing, Zignaly can be considered one of the best crypto bots trading options.
When you register to use Zignaly, you can make use of all the resources available for free until you make a profit. Users have the option to automate or semi-automate their trading exercises fully. However, it has over eight exchanges to which users can connect the bot, which is a significant disadvantage as there are not enough options.
Some of the features of Zignaly include the trading view integration, where the user can keep up with their latest trades. It also accepts copy trading, whereby users are allowed to copy the transactions made by other experienced traders.
Besides, Zignaly offers free and paid signals, which could be an excellent resource for a trader. Finally, if you wish to perfect your trading skills using bots, Zignally is the best trading bots crypto platforms offer.
5. 3Commas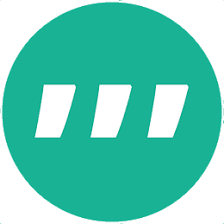 3Commas works on over 20 crypto exchanges, and it offers its users dollar-cost averaging strategies and an integrated trading view from third parties. 3Commas is among the trading bots crypto platforms currently have to provide for those interested in securing profit with minimal effort. This bot has several attractive features, including copying the settings you used on other bots. Traders can also balance their portfolios by maintaining coin ratios, allowing paper trading.
3Commas also assists its users to make money in Bull, Bear, and Sideways Markets. The pros of this crypto trading bot include its intuitive with the advance buy and sell feature on a single window. You can also trade options on an exchange. It is, however, daunting for newbies.
3Commas has four plans with different features. The first plan is free to use with basic features. The Starter package is charged at $14.5 monthly, while the Advanced package rates at $24.5 and $49.5 for the Pro package.
Notably, the 3Commas bot is available for both iOS and Android, and therefore, users can make use of trade easily anywhere they are. 3Commas is gradually gaining in popularity, which means that it ranks among the best crypto trading bots.
6. Shrimpy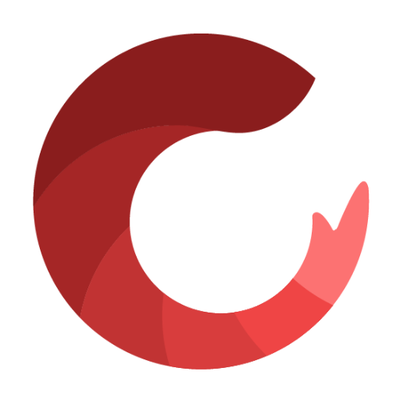 The Shrimpy application has been designed as a social platform for cryptocurrencies with an automated trading strategy feature. Those making use of this application can improve their performance in trading and reduction of risks. Shrimpy also helps track performance, monitor the market, and build a proper portfolio strategy.
When using Shrimpy, users are assured that their API keys are encrypted and stored securely as FIPS. The application also offers its users a dashboard inclusive of statistics and portfolio performance metrics. Traders using Shrimpy can easily automate their trades and multiply them simultaneously and track the changes that take place between their software and hardware wallets.
Shrimpy has a well-established and easy-to-use interface, which means that new users can easily understand the needed procedures to better their trades. In addition, Shrimpy allows its users to track their followers and know when they were last active with the Follow feature.
Unlike other automated crypto bots, Shrimpy has no free version for its users. Instead, those willing to use its features will have to choose among the three packages that it offers. The Starter package is charged at $15, while the Professional and Enterprise package cost $63 and $299 respectively, paid every month.
7. HaasOnline
In the history of crypto, HaasOnline stands to be one of the oldest and the most reputable crypto trading bots. Most experienced traders would prefer to make use of this bot due to its efficiency and profitability. Furthermore, those using the bot can connect with leverage platforms and crypto exchanges by using their API keys.
This application has 15 bots that allow you to define your trading strategy, such as dollar-cost averaging and paper trading. In addition, HaasOnline has leveraged marketing data and other tools to maximize profits, MACD, and other indicators. The current pricing plan for HaasOnline is 0.009 BTC for the Beginners package, 0.016 BTC for the Simple box, and 0.026BTC for the Advanced package.
Related articles: Best Cryptocurrency Exchange | Best Cryptocurrency App in India
Crypto Trading Bots – Conclusion
For those interested in Crypto trading, these are crypto trading bots that you can use to guarantee decent profits. Notably, users should understand that the pricing plans attached to these bots are charged annually even though price distribution is done every month. Depending on the crypto exchanges you use, you can compare the features of these trading bots for crypto and decide the best for you. For more information, you can read the articles with the best Bitcoin trading bots and Ethereum trading bots.
* The information in this article and the links provided are for general information purposes only and should not constitute any financial or investment advice. We advise you to do your own research or consult a professional before making financial decisions. Please acknowledge that we are not responsible for any loss caused by any information present on this website.