What is Steemit?
Steemit is a social network and blogging platform that is built on the Steem blockchain. The platform is very similar in concept to Reddit, but one major difference would be that users are rewarded with STEEM and the STEEM Backed Dollar cryptocurrencies for posting their content on any number of topics.
The rewards are generated by other users when they 'upvote' the original post. Comments on posts can also reward users as these can also be 'upvoted'. The upvote's value depends on the STEEM Power of the person that makes the vote.
Another way of getting cryptos is through the actual voting process as 25% of the rewards for each post are handed out to those who upvoted the post. Also known as curation rewards, these rewards use a reverse-auction system to determine the curation reward of each upvote.
This type of mining which consists of writing and social networking is called Proof of Brain by the Steemit founders and according to the whitepaper it represents "a voting system that leverages the wisdom of the crowd to assess the value of content and distribute tokens to it."
This article shall focus on how you can receive STEEM rewards on the Steemit platform.
1) Start Your Own Blog
The most direct way of making money on Steemit is to own a blog. If you have an active blog with interesting articles you can quickly gain a following. The more followers you will have, the more rewards you will receive.
But blogging is probably the most time-consuming way of generating rewards on the Steemit platform. Creating qualitative and eye-catching articles takes up a lot of time, but if done properly, can pay off in a big way.
2) Write Articles for Other People
If you are capable of writing articles but don't have the time to build a following, then you can opt to offer your writing services for already-established blogs in exchange for STEEM. There are plenty of users on the Steemit platform that have more STEEM Power than they have content to post to their followers.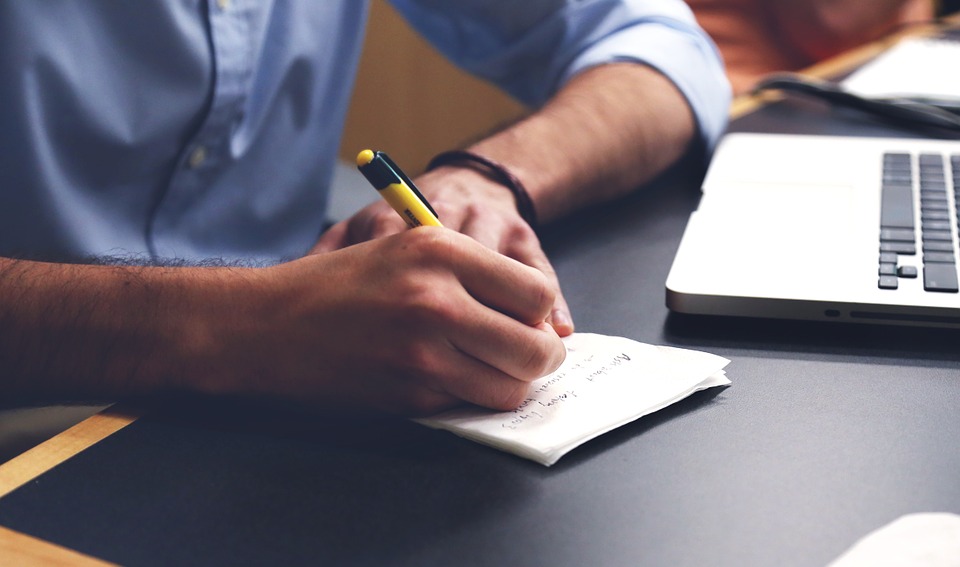 3) Comment & Upvote
If you don't have a knack for writing, there is an easier alternative which lets you earn STEEM on the Steemit platform. By just posting a comment underneath a blog post or upvoting comments and blog posts you can earn rewards.
Obviously, comments are paid a lot less than blog posts, but if you make many of them on a consistent basis, they will eventually add up to a nice sum. Remember to always make relevant and useful comments so that the other users will upvote them.
4) Lease Out STEEM Power
STEEM Power represents the amount of influence a user has. The importance of STEEM power is so great, that people actually rent out their STEEM Power in exchange for interest paid out in STEEM dollar, in addition to the initial sum of STEEM Power that was lent out.
A higher amount of STEEM power makes your posts rank higher on the Steemit platform and generate a higher payout on comments and blog posts. There's a real motivation to own as much STEEM Power as possible. That's why users that have large amounts of STEEM take advantage of on this need and lease them out to other STEEMians.
STEEM power can be either be accumulated through everyday interactions on the Steemit platform, or they can be purchased with fiat currency. STEEM power is an important factor in the Steemit environment if you have large sums of this crypto.
5) Curate Articles for Curie
Curie is an organization that upvotes promising authors which produce quality content on the platform. As a new blogger, a post can be worth less than $1. But if Curie deems your blog post to be of high quality, one upvote from them could be worth a payout of $80. Curie owns a lot of STEEM power, and because of this, they can generously reward good writers.
Those that review these blog posts for Curie to upvote are known as Curators. Their job involves finding quality posts that meet certain conditions, and if the submission is approved, Curie pays them for discovering that post.
However, becoming a Curie Curator is not an easy task as many covet this position. To be a curator you have to be recommended by someone that already activates in this function.
Conclusion
There are many ways in which you can earn STEEM on Steemit. There have been just a few of the most common and straightforward ways in which you can earn crypto rewards, but there are also plenty of other methods that can also generate STEEM. Like the aforementioned options, most of them require time and community interaction. We wish you good luck in making those STEEM coins!
* The information in this article and the links provided are for general information purposes only and should not constitute any financial or investment advice. We advise you to do your own research or consult a professional before making financial decisions. Please acknowledge that we are not responsible for any loss caused by any information present on this website.