Cryptocurrencies and blockchains are part of the latest tech booms alongside technologies such as machine learning and artificial intelligence. While this novel field of cryptocurrencies is still very much dominated by men, there are many incredible women who are making tangible and groundbreaking contributions within the blockchain space.
Besides being part of the evolution of the whole cryptosphere, many of these women also play important roles in the adoption of cryptos in various mainstream fields including commerce and banking.
Here is a brief look at some of the most notable women who are making a name for themselves in the blockchain and crypto industry.
1. Joyce Kim
Joyce Kim is the executive director and co-founder of Stellar.org. Before getting involved in the cryptosphere, Joyce started her career as an attorney at Sherman & Sterling and Wilmer Hale. She is also renowned for her early pro-bono work as an attorney to help immigrant families and domestic violence victims. In 2006 she became the CEO of Soompi and co-founded Simplehoney, a mobile commerce startup in 2011.
Nowadays, Joyce fights to empower the unbanked and to tackle global inequality. Her passion for the blockchain and its potential as technology has led to her being a very influential voice within the cryptosphere. She has advised numerous crypto-related projects and ICOs, as well as presented on numerous cryptocurrency platforms for banks and governmental organizations.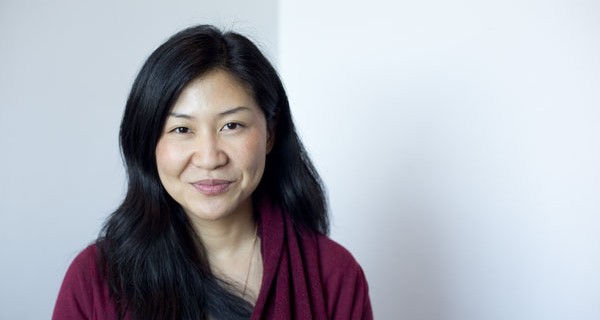 2. Perianne Boring
Perianne Boring is another brilliant woman within the crypto industry. Perianne is the founder of the Digital Chamber of Commerce, an institution that's all about advocating for the advantages of blockchain tech, and one that also has a leadership team composed of 50% female.
She is also a popular contributor for Forbes through her column dubbed "The Beauty of the Blockchain," and an avid public speaker as well as a communication expert. Some of her most representative achievements include presenting various leading industry events such as the Consumer Electronics Show (CES), Money 20/20, and South by Southwest, to name a few.
3. Amber Baldet
Amber Baldet is currently one of the most important names in the blockchain industry, as one of her main missions is to bridge the gap between the crypto and big bank world. Known for her pink-tipped hair and for the fact that she taught herself to code when she was 11, Amber is the former executive director of JP Morgan's Blockchain Center of Excellence.
During her watch, JP Morgan has secured a reputation for itself as one of the top blockchain innovators within the field. She left America's biggest bank this year to found an exciting blockchain startup called Clovyr. Amber is often regarded as a force of nature in both the complex financial industry and in the volatile and often exciting blockchain sphere.
4. Elizabeth Stark
Elizabeth Stark is another popular female figure within the cryptosphere, as she's currently the co-founder and CEO of Lightning, a company specialized in developing protocols to increase the speed of crypto transactions. Under Elizabeth's leadership, the company managed to make a visible difference in Bitcoin's potential as a platform.
She's also one of the most actively involved people within the cryptosphere and a proud member of Coin Center. Her background is also impressive, as a graduate of the Harvard Law School, she founded the Harvard Free Culture Group and an affiliate member of the Harvard Berkman Center for Internet Society.
5. Galia Benartzi
Galia Benartzi is regarded as a tech prodigy in the fields of business and economics. She is the co-founder of Bancor (a company that developed a protocol that allows users to exchange money (tokens) directly), as well as the Head of Business Development for the said crypto firm.
Under her watch, the firm managed to pull off one of the highest grossing ICOs of all time raising a staggering $153 million in funding.
6. Maxine Ryan
Maxine Ryan is a name mostly known by advanced crypto users, usually associated with the world's first cash-in/cash-out blockchain remittance platform called Bitspark. Maxine is the COO and co-founder at the said firm, and her story of how she got into blockchain is truly inspiring.
While she was studying international relations in Australia, Maxine got "hooked" on blockchain and cryptocurrency. The interest was so great that she eventually dropped out of school to pursue her dream which led her to Hong Kong where she shortly launched her business.
7. Elizabeth McCauley
Elizabeth McCauley has greatly contributed to the mass adoption of Bitcoin and cryptocurrencies in the United States during her time as an Intern and Staff Assistant to the United States Congressmen.
She's also a former member of the Board of Directors at the Bitcoin Foundation and is currently the Blockchain Business Development and Marketing Consultant at Various Companies, and active advisor at Minds, Zaahah & the aHa token, Biterra Capital, and Crypto Media Hub.
8. Manju Mohan
Manju Mohan is yet another woman who's making a name for itself in the cryptosphere. She is currently the co-founder and co-CEO of Ionnix Technologies, a tech company that specializes in mobile and web technologies in order to help businesses get off the ground.
She has been recently involved in a project that revolved around applying blockchain technology to the process of educational certificate verification for businesses and is known to work with various companies to develop strategic approaches for blockchain implementation.
9. Rhian Lewis
Rhian Lewis has recently made various headlines for its role in actively involving women in the cryptosphere. She is the founder of the London section of the Women in Bitcoin organization which grown upwards of 100 members, many of whom are CEOs and COOs of various important tech companies.
10. Jinglan Wang
Jinglan Wang is the Blockchain Product Manager at NASDAQ, as well as the Executive Director of Blockchain Educational Network. The latter is an initiative that aims to help students start or grow their blockchain clubs or businesses around the world as well as to propagate blockchain exposure across university campuses.
Under Jinglan's supervision, the organization reached 1,200 members across 270 schools in over 50 countries in 2017.
We hope you'll get inspired by the above-mentioned influential women in the blockchain sector and make headlines in this field too.
* The information in this article and the links provided are for general information purposes only and should not constitute any financial or investment advice. We advise you to do your own research or consult a professional before making financial decisions. Please acknowledge that we are not responsible for any loss caused by any information present on this website.