Ripple (XRP) Price Prediction and Analysis in October 2020
Last Updated on Feb 24, 2021 at 10:33 AM
Price at Writing
$0.250220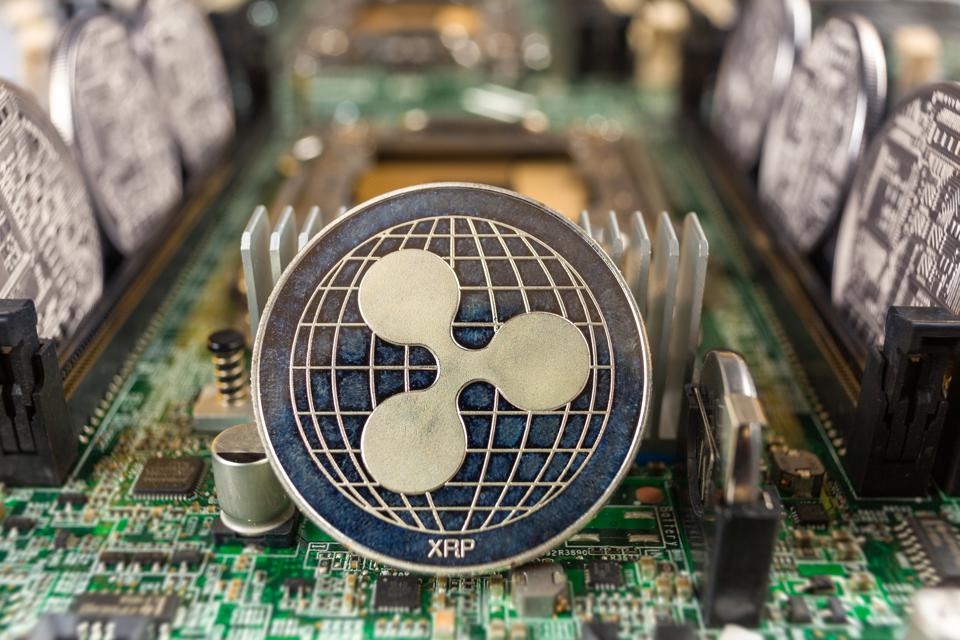 XRP is one of the top cryptocurrencies on the crypto market ranking. But it has not been doing well for some time now. Because of this, Tether (USDT) has managed to replace it as the third-largest cryptocurrency, and this may not change soon. However, the hope is not lost for XRP, as it has uses that its fans believe will make it grow someday.
The cryptocurrency is used primarily on Ripple's payment network, RippleNet, to provide liquidity for cross-border payments. Ripple boasts that it has hundreds of financial institutions as their clients. Although this large customer base has not shown any effect so far on XRP price, it may occur in the future. In this article, we will discuss XRP price prediction and analysis to help you make the best decisions for your investment in October.
Ripple (XRP) Overview
Apart from being a source of liquidity for Ripple, XRP is issued by Ripple itself. It was officially launched as XRP in 2012 and is one of the few cryptocurrencies not built on a blockchain but rather a distributed ledger. This has led to controversies on whether XRP is a coin or a utility token, and the case is still in court.
Today, XRP has a market cap of $11,548,562,345 and a circulating supply of 45,162,407,484 XRP. There are a total of 100 billion XRP, which are pre-mined, so they do not need to be mined. $2,190,167,211 worth of the cryptocurrency have been traded in the last 24 hours, and the price is $0.255712.
Ripple (XRP) Price Prediction: Analysis
Ripple has not been very adventurous lately. At the start of September, it dipped from $0.2977 to reach as low as $0.023 on September 24. It has, however, recovered slightly to reach the current price of $0.25. This is still far away from the year's high price of $0.33, which was reached on February 14.
Despite the fact that Q3 is usually not as good as other quarters for XRP, it has managed to outperform Bitcoin, gaining over 33%. It is not certain what Q4 holds for the cryptocurrency market, but historically it has been a better one for crypto than Q3. Will XRP do better? It remains to be seen.
Developments
An early investor in XRP, Crypto BitLord, has revealed how he saw value in XRP even when everyone was calling it a scam. BitLord bought XRP at $0.008 which, compared to the current price, shows an enormous return on investment. As at the time XRP hit its all-time high price, it had risen by 50,000%. According to him, there are scams in every industry, but it takes the ability to know what to do.
"But the thing is that sometimes you trade these things. That's how it is, if you want to make a living trading this stuff. Look at the stock market, there are scams there. The thing is, you have to know how to do it. That's crypto, a lot of things are scams. Some people argue that XRP is a scam," he said.
Also, on recent developments, the newly established XRP Ledger Foundation (XRPLF) has denied allegations that Ripple is about to abandon XRP. Spokesman of the foundation, Bharath Chari, who spoke with Forbes said Ripple remains committed to supporting the development of the XRP Ledger. Rumours had arisen in the XRP community that Ripple was leaving the development of the XRP Ledger to the newly formed foundation, a development that did not sit well with the community.
"The XRPLF sees Ripple in a continued role as a key developer on both the technical and business aspects of the XRPL," Chari stated.
XRP Price Prediction: Market Opinion for October 2020
Below are the opinions of top crypto market predictors on what the month of October holds for XRP. This should help you to make the best decisions.
Longforecast
Longforcast stipulates that XRP will open the month of October with the current price of $0.24 and will close slightly higher at $0.25 after ranging between $0.21 and $0.27.
Tradingbeasts
Tradingbeasts is a little more bullish with its XRP price prediction. They forecast that XRP will open the month of October at $0.3020864 and close at $0.3012653, with a maximum and minimum price of $0.3765816 and $0.2560755, respectively.
Gov.capital
Gov.capital is also quite bullish on XRP for October, although it admits the cryptocurrency has not been doing well. The opening price is $ 0.259, while the closing price for the month is $0.246, almost back to the current price. Below is the price prediction for the next 2 weeks:
XRP Price Prediction: Verdict
Based on the price forecasts for XRP in October, it seems the price analysts are quite positive; it will do better. If this sentiment materializes, XRP may bring some pretty good return on investment for the year.
Featured image: blockchain.news