Today, we will be taking a look at the Bakkt futures platform and analyze what impact it could have on the crypto market in 2020.
What Is Bakkt?
Bakkt is an open platform that aims to offer a diversified range of cryptocurrency services, including trading and warehousing.
Bakkt was founded by the same company that created the New York Stock Exchange and entered the market with a strong list of support from big companies, such as BCG, Microsoft, and Starbucks. Other top partners from the crypto industry include Pantera Capital, Fortress Investment Group, Eagle Seven, Galaxy Digital, Protocol Ventures, Susquehanna International Group, and Horizons Ventures.
Intercontinental Exchange, Bakkt's parent company, announced in August 2018, that they have plans of using Microsoft's cloud service, Azure, to "create an open and regulated, global ecosystem for digital assets." The ICE operates 12 regulated exchanges and marketplaces, including the ICE exchanges in the US and Canada, the Liffe futures exchanges in Europe, as well as the New York Stock Exchange (NYSE).
In addition to including federally regulated markets and auxiliary services, the platform will also include Bitcoin to fiat conversions, which is a rare feature on cryptocurrency exchanges because of regulatory complications.
The platform was designed to cater to institutional investments for crypto users. Bakkt saw the desire of institutional investors to get involved in cryptocurrency and decided to provide crypto derivatives, such as Bitcoin futures contracts.
Most of today's institutional investment sector is involved in stocks, bonds, and other traditional financial instruments. By attracting that money into cryptocurrency, this would increase the total market cap of the sphere tremendously.
This would mean that Bakkt would expose institutional investors to a market worth $270 billion per year.
"In bringing regulated, connected infrastructure together with institutional and consumer applications for digital assets, we aim to build confidence in the asset class on a global scale, consistent with our track record of bringing transparency and trust to previously unregulated markets,"– said in the statement Intercontinental Exchange founder and CEO, Jeffrey Sprecher.
To sum up, what is Bakkt: a crypto futures exchange that offers single-day physically delivered Bitcoin contracts as well as physical warehousing services, which will be insured by a guarantee fund. The platform will enable retail, institutional, and merchant clients to have access to digital asset markets in a completely secure, efficient, and compliant manner.
In addition to these new benefits, an influx of institutional money would bring more legitimacy to the crypto market and further the process of attaining mainstream acceptance and adoption.
Bakkt Timeline
On July 22nd, the Bakkt started testing its Bitcoin Futures platform. The project has been delaying the launch of its futures contracts for a while now, as the company encountered many regulatory and technical hurdles.
In September, Bakkt finally launched their Bitcoin futures contract.
Our contracts have already received the green light from the CFTC through the self-certification process and user acceptance testing has begun. With approval by the New York State Department of Financial Services to create Bakkt Trust Company, a qualified custodian, the Bakkt Warehouse will custody Bitcoin for physically delivered futures. This offers customers unprecedented regulatory clarity and security alongside a regulated, globally accessible exchange in a market underserved by institutional-grade infrastructure.
But while people were expecting for this to drive up the Bitcoin price, the opposite happened. Following the launch of its BTC futures contracts, the crypto markets dumped $10 billion.
When CBOE launched its Bitcoin futures back in 2017, this led to a surge in the Bitcoin price, driving its value over $15,000.
But the followed correction and bear period, which ultimately made CBOE to retract their Bitcoin futures offering. Chicago Mercantile Exchange Bitcoin futures thus became the only provider of Bitcoin futures on the market.
Even if Bakkt's physical futures contract had a slower start compared to CBOE, its volume has recently started showing some improvements, with the monthly futures recording a trading volume of $120 million since its launch.
Bakkt traded 71 Bitcoin futures contracts on its first day, and now it had traded 224 monthly contracts since the launch.
While the impact on Bitcoin has not been noticeable, the number of Bitcoin futures contracts traded on the platform has increased significantly, recording an increase of 800% in daily trades in the first half of October.
Recently, on December 9th, just three months after launching its much-awaited, physically-settled Bitcoin futures product, Bakkt went live with its Bitcoin options and cash-settled futures contracts. This also marks the launch of the first regulated Bitcoin options in the US.
"By starting with the physically delivered Bakkt Bitcoin (USD) Monthly Futures, we have a benchmark contract which provides the foundation for us to develop complementary products based on the needs of our customers," the blog post said.
Bakkt's options contract will be priced according to its existing physical product, while CME's options follow their proprietary Bitcoin index.
What Is Bakkt Doing in the Crypto Market?
As a project launched by the New York Stock Exchange, built on Microsoft technology, and backed by institutional-grade investors already on board, how can Bakkt impact the crypto market?
Even though from the perspective of crypto enthusiasts, the launch of legal Bitcoin futures is an amazing breakthrough for the crypto industry, it is still rather difficult to predict the implication of Bakkt's launch.
If Bitcoin's price once again hits $100,000 next year, there will be speculation that this was due to an influx of hundreds of billions of dollars from institutional investors. But even then, such an increase could not be only attributed to Bakkt alone. You would have to rule out all other factors that could drive up the price. However, one could not completely negate that Bakkt would have contributed in some proportion to a surge in BTC and by extension the crypto market.
In 2020 there will also be a big event for Bitcoin, as the mining reward will halve from 12.5 to 6.25. There have been many speculations and predictions regarding how prior to the halving the price of BTC and BTC-based financial products will see an upsurge.
The COO of Bakkt has also appeared wary regarding the prediction of its futures market in correlation to the 2020 Bitcoin halving event.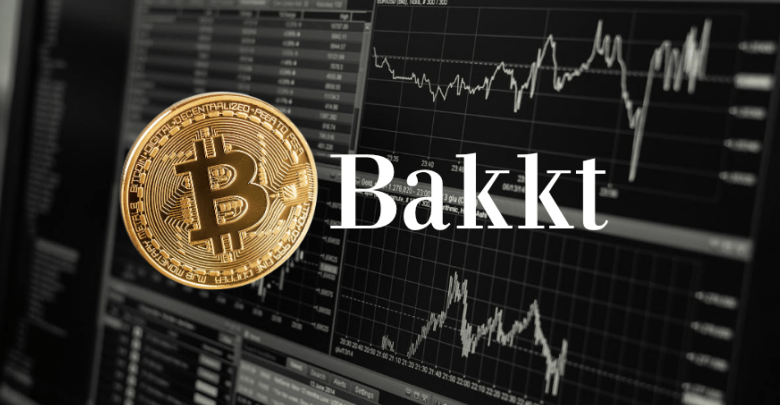 Will Bakkt Drive Adoption?
It is assumed that if Bakkt got on board so many certified institutional investors, it will be only a matter of time until other larger firms join the party. This scenario is likely to unfold if Bakkt continues to remain compliant with SEC rules and receives approval for all its future operations and products.
Also, if big investors approve Bakkt's operations, then it might compel small investors as well to get involved with the platform, as their adherence will inspire trust. As the crypto market is currently regarded with much skepticism because of many regulatory grey areas, legitimate backing and approval could entice more people to interact with crypto.
Also, Bakkt's products serve as a safe point of entry into the market by taking a more conservative approach to offer Bitcoin as an investment vehicle.
From a tech perspective, Bakkt is built on Microsoft's cloud services platform Azure, and as Microsoft is a big player in personal computing and general software markets, this could lead to smaller developers integrating Bakkt's options into their own products.
Companies are not known to create applications or platforms by using technology that is not yet adapted on a larger scale. With Microsoft's seal of approval, developers will most likely have more confidence in integrating Bakkt.
Conclusion
Now that you know what is Bakkt and how it works, you might have a broader idea of how it could affect the crypto market. Like any kind of prediction, it is difficult to accurately foresee how Bakkt will impact the year to come, so please take all these speculations with a grain of salt.
Featured image: namecoinnews.com
Note: This post was originally published on 18 December 2018 and has been totally updated for the completeness and veracity of the content on 14 December 2019.
* The information in this article and the links provided are for general information purposes only and should not constitute any financial or investment advice. We advise you to do your own research or consult a professional before making financial decisions. Please acknowledge that we are not responsible for any loss caused by any information present on this website.