If you want to find out the latest events that transpired in the past week in the world of crypto, but can't be bothered looking on all the news sites, here is our weekly news summary:
Kraken Getting into Forex

Kraken has announced that it will start its foray into traditional forex trading, as it has launched nine new fiat currency pairs on March 12.
All users aside from those located in the United States will be able to trade between euros, US dollars, Canadian dollars, Japanese yen, pound sterling and, Swiss francs on the Kraken platform from now on.
Kraken users have access to the following FX pairs: EUR/CAD, USD/CAD, USD/JPY, EUR/CHF, USD/CHF, EUR/USD, EUR/GBP, EUR/JPY, and GBP/USD.
Moreover, Kraken seems to be the first crypto exchange to ever dabble into the forex market. The platform's margin trading feature is not yet available for its forex offering. The exchange applied "industry-low order minimums," which meant that a minimum of 10 units of base currency is required to be traded per transaction.
Prices will be displayed at five decimal points, except for JPY-pairs, which will be featured at 3 points.
$125,000 of Seized Crypto to Be Auctioned by Belgian Government
Ireland-based auction house, Wilsons Auctions, announced on March 13th, that it will auction off €110,000 (around $125,000) worth of cryptocurrencies on behalf of the Belgian federal government. The cryptos listed include Bitcoin, Bitcoin Cash, and Bitcoin Gold.
The online auction is scheduled to start on March 24 at 12 noon (GMT) and will be available for 24 hours. The auction will not impose a minimum limit on bids.
The cryptocurrencies auctioned off were seized by the Belgian government. The auction house will divide Bitcoins into lots worth 0.25 to 1 Bitcoin, while other cryptocurrency lots will contain more tokens.
In order to participate in the auction, buyers must make a registration deposit of €500 (almost $571) before the event.
"Wilsons Auctions is delighted to be holding its next auction of seized bitcoin, even more so because this will be the first of its kind in Ireland," said the asset recovery executive at Wilsons Auctions, Mark Woods.
The auction house carried out a number of sell-offs for the Belgian government several more times last year. Back then, Bitcoin and Monero were the seized digital currencies that were put out for auction.
"The format has proven popular with our customers, who are able to bid online and purchase cryptocurrency from an established and trusted auction house instead of utilizing online exchanges, which can be a risky and daunting process," Woods stated.
Last month, United States Marshals Services sold $37 million worth Bitcoins which had been seized by several law enforcement factions.
Bitcoin Plunges 50% in Two Days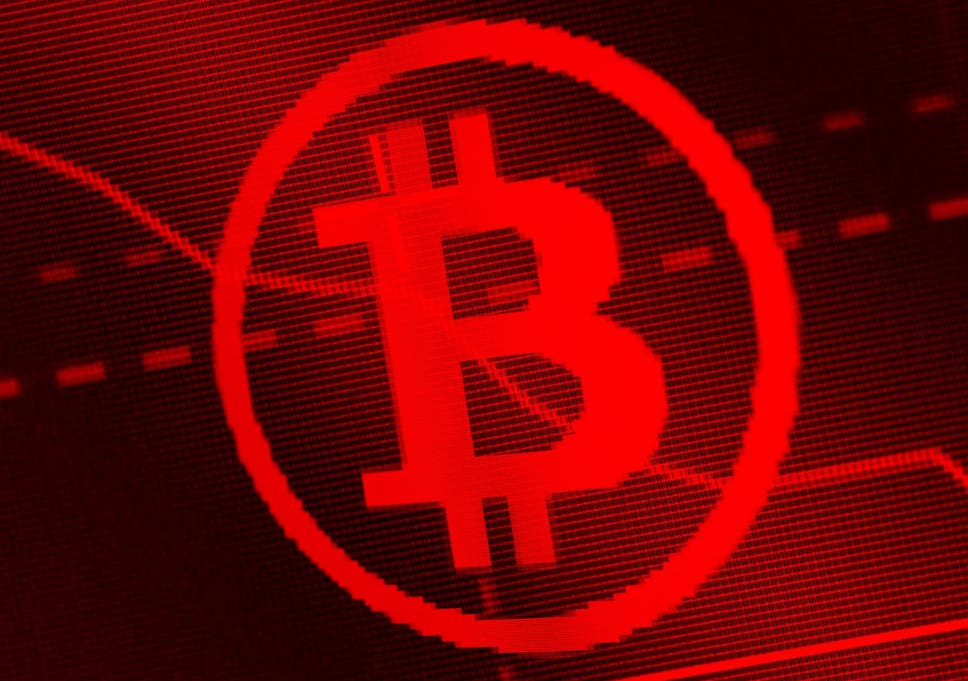 The Bitcoin price lost almost 50 percent during the span of two days, reaching even $3,600 on major crypto exchanges, such as BitMEX, because of the massive sell-offs from investors.
Bitcoin lost almost half from its 2020 high, which was reached in February at $10,500, completely wiping out this year's gains. In the middle of great market unrest, some high-profile investors have suggested market-wide circuit breakers like those applied in traditional stock markets. The U.S. stock market makes use of a system called circuit breaker or a trading curb, which stops trading, and it has a drop larger than 7%, 13%, and 20%.
Data from Coin360 reveals that Bitcoin's market capitalization dropped $48.3 billion, falling from $137.8 billion to $89.5 billion in just one day, representing the most extreme drop since 2013.
Because the growing economic uncertainty resulted from the global Coronavirus pandemic, all markets have been affected, with the futures, gold, silver, and stock markets continue to drop.
Tushar Jain, the managing partner at Multicoin Capital, pointed out that the decentralized finance (DeFi) market also saw severe losses, as Ethereum crashed to $100 level.
A large number of DeFi platforms that offer loans use Ethereum as collateral, and when ETH lost a third of its price, borrowers are had to put more ETH as collateral to prevent their positions from being liquidated.
"The entire DeFi ecosystem almost died today. Several large market participants went bust. Many traders literally could not get money to the exchanges fast enough to trade due to blockchain congestion & the extreme volatility was then made worse," Jain remarked.
Cryptocurrency Act of 2020 Issued by US Lawmaker
Rep. Paul Gosar, a U.S. congressman from Arizona, has released the "Cryptocurrency Act of 2020," a bill that explains what federal agencies regulate which type of crypto assets.
On March 9th, the lawmaker and his staff members, which are currently under self-quarantine after being exposed to a confirmed case of coronavirus, have revealed the launch of "the Cryptocurrency Act of 2020."
"We may be quarantined, but our work continues. In fact, I just introduced the Crypto-Currency Act of 2020, a bill that my team has worked hard on over the past several months,"- stated Gosar.
He continued: "It's crucial that America remains the global leader in cryptocurrency. America can't afford to sit on the sidelines with this one."
"Cryptocurrency offers a way for forgotten and oppressed people to participate in the global economy … A beacon of hope to much of the world, cryptocurrency is becoming one of the fastest growing industries. The United States must remain part of that growth."
"By providing much-needed regulatory clarity about cryptocurrency, we will make it easier for businesses, institutions, and everyday Americans to participate in this growing industry. No more murkiness, uncertainty, or confusion," the lawmaker explained.
The purpose of the bill is to "clarify which federal agencies regulate digital assets, to require those agencies to notify the public of any federal licenses, certifications, or registrations required to create or trade in such assets, and for other purposes."
"Crypto-commodity," "crypto-currency," and "crypto-security" are also defined in the bill. The Commodity Futures Trading Commission (CFTC) is also proposed to serve the primary regulator of crypto-commodities, and the Comptroller of the Currency as cryptocurrency regulator and the Securities and Exchange Commission (SEC) to regulate crypto-securities and "synthetic stablecoins."
Synthetic stablecoins are defined in the ACT as "a representation of currency issued by the United States or a foreign government" that "is collateralized on a one-to-one basis by such currency, and such currency is deposited in an insured depository institution."
It was proposed that FinCEN "issue rules to require each crypto-currency (including synthetic stablecoins) to allow for the tracing of transactions in the crypto-currency and persons engaging in such transactions in a manner similar to that required of financial institutions with respect to currency transactions." Other attributions that were stipulated for FinCEN included to "carry out audits of each reserve-backed stablecoin to ensure that each stablecoin is fully backed by currency issued by the United States or a foreign government."
Metal Pay CEO, Marshall Hayner, and crypto investor, Erik Finman, were mentioned to have offered their help in establishing the guidelines presented in the "Cryptocurrency Act of 2020."
"Every representative who cares about the livelihoods of their constituents should take a close look at this bill and join me in supporting it."- concluded the congressman.
Featured image: cryptocurrencynews.com
* The information in this article and the links provided are for general information purposes only and should not constitute any financial or investment advice. We advise you to do your own research or consult a professional before making financial decisions. Please acknowledge that we are not responsible for any loss caused by any information present on this website.