Travel Booking Expedia No Longer Accept Bitcoin (BTC)
Last Updated on Jun 28, 2018 at 23:50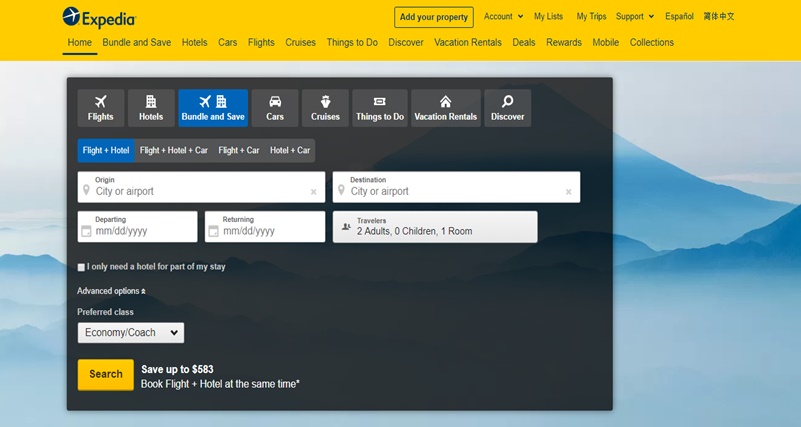 Paying for your travel bookings with Bitcoin (BTC) via Expedia.com is no longer possible. The famous American travel platform has canceled the crypto payment method.
According to a representative of Expedia, the travel booking platform "no longer accepts the digital currency Bitcoin," starting June 10, 2018. It has apologized for "any inconvenience this may cause." The unappreciated aspect of many users is that the company has not announced the modification, either on social media or its website.
The community expressed its disappointment on the famous forum Reddit, indicating several alternatives of companies that continue to accept cryptocurrency, such as CheapAir, which supports Bitcoin (BTC) starting in 2013.
Reddit user named bowiestar wanted to mention the fact that many of the employees in the IT sector receive salaries in cryptocurrency. With this comment, the user indicated that Expedia.com will lose as the crypto sector is expanding with fast steps.
"Expedia.com, one of the largest sites to book flights/hotels on used to take Bitcoin for years… I went on there to look at flights and noticed they no longer accept it. Customer support said they stopped accepting it June 10… A lot of us in the tech industry get a portion of our salary in Bitcoin and it was really good to use Expedia for flights. I won't be using them anymore!"
As reported by the media, high volatility in the crypto sector is not a hindrance for employees to accept to be paid in cryptocurrencies such as Bitcoin (BTC).
Expedia.com has begun to accept Bitcoin as payments in June 2014, following a collaboration with Coinbase, the San Francisco-based cryptocurrency exchange.
As there is no reason revealed why the company ceased to support Bitcoin, the community began to guess. Among their assumptions, we identify the possibility of a custodial refusal from Coinbase. We would like to remind you that the competitor CheapAir has moved from Coinbase to BitPay's payment processor starting from 205h April 2018.
"We were recently informed by our processing partner, Coinbase, that they will no longer support 'custodial' solutions for merchants, and are removing a number of the tools and features that we rely on to accept bitcoin from CheapAir.com shoppers. These changes are scheduled to occur in a matter of weeks," CheapAir.com wrote.