The crypto community is slowly coming back with in-real world conferences and summits, but for those of you who want to stay safe, you still can find a cryptocurrency online event quite easily.
Here are some of the top cryptocurrency online events that are scheduled for this August:
#FuturePROOF
Event date: August 22, 2020 – August 23, 2020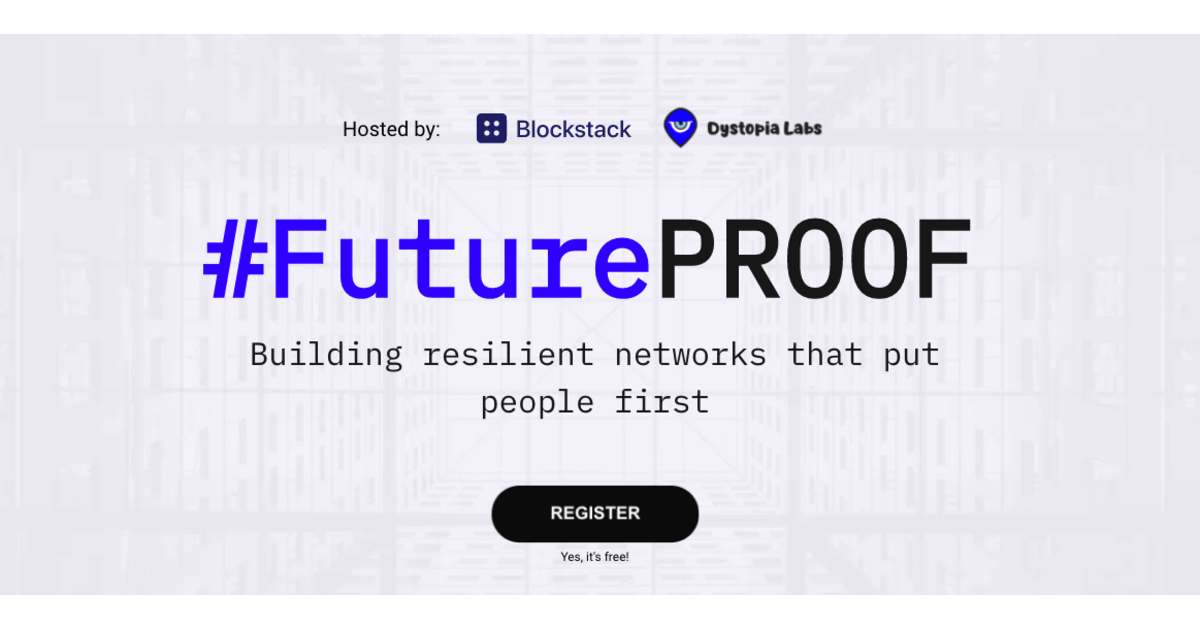 #FuturePROOF is an online event founded by the organizers of Trustless 2020, DeFi Discussions Summit, and the Blockstack Annual Summit, which will focus on exploring various trends in crypto programming, mining, on-chain data, and more.
Here, attendees will be able to learn more about staking and mining, how to build secure systems, how crypto software can be used for tracking criminal activity, and the importance of privacy.
The cryptocurrency online event will feature the following speakers:
Elizabeth Stark- Co-founder and CEO of Lightning Labs;
Alex Gladstein – Chief Strategy Officer of the Human Rights Foundation;
Muneeb Ali – Founder and CEO at Blockstack;
Nicolas Bacca – Co-founder and Head Innovator at Ledger.
DEFI CONFERENCE 2020
Event date: August 05, 2020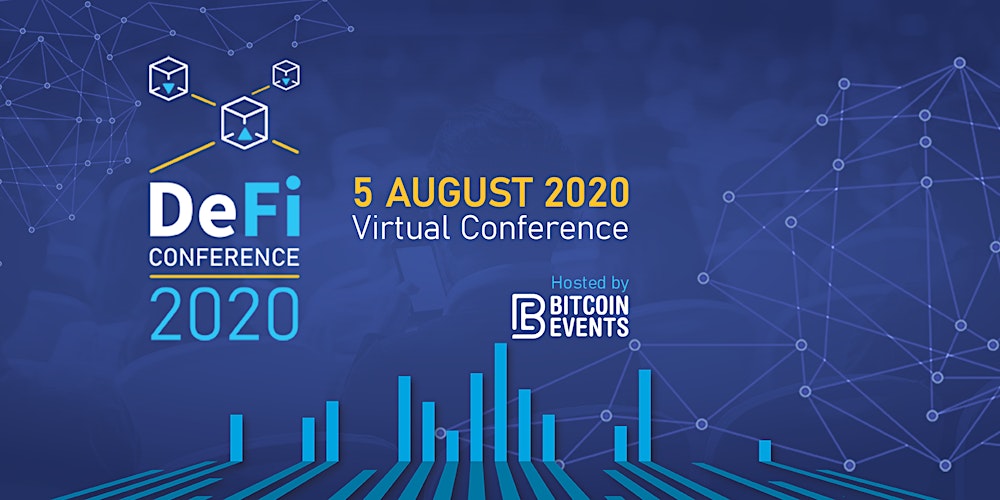 This free crypto conference will debate subjects related to decentralized finance, open finance, regulation, and the challenges of blockchain in this sector.
The event will bring together over 35 speakers from across all facets of the industry, from CEOs and heads of development to regulators and lawyers.
DEFI CONFERENCE 2020 will allow participants to explore the opportunities that blockchain can offer to the financial sector, and how they can use these implementations in their own financial system.
Some of the speakers that will be present at the event:
Chris Dawe – Co-Founder and CEO at Effect.Ai;
Jack Lu – Founder and CEO of Wanchain;
Artur Schaback – COO and Co-Founder of Paxful;
Jonas Lamis – Founder and CEO at Stakerdao;
Stani Kulechov – Founder and CEO of Aave;
Alex Mashinsky – Founder and CEO of The Celsius Network;
Friederike Ernst – COO at Gnosis.
Global DeFi Summit
Event date: August 06, 2020
The Global DeFi Summit is a crypto event brought by Blockchain Venture Studio Draper Goren Holm, which will bring together the biggest forces and names from the DeFi industry.
These market-shakers will present their insights and share exclusive knowledge and information from this burgeoning finance sector.
This cryptocurrency online event will also be full of thought-provoking debates and discussions that will shed new light on the possibilities and opportunities of blockchain.
The list of speakers for this event features:
Alon Goren – Draper Goren Holm;
Josef Holm – Draper Goren Holm;
Anthony Pompliano – Morgan Creek Digital;
Alex Cohen – Cointelegraph;
Sergey Nazarov – Chainlink;
Steven Becker – MakerDAO;
Medha Parlikar – CasperLabs;
Kain Warwick – Synthetix;
David Bleznak – Totle;
Gregory Keough – DeFi Money Market Foundation;
Rebecca Rettig – FisherBroyles, LLP;
Frederic Rough – Coinsquad;
Leeor Shimron – Forbes & Fundstrat;
Nate Hindman – Bancor Protocol;
DeFi Dad, The Ethereal Podcast.
MoneyNext Summit Online
Event date: August 18, 2020 – August 21, 2020
MoneyNext Summit Online is one of the most prominent financial events that look into possible future developments and the latest technological implementations in this industry.
Some of the topics that will be approached at the event will focus on blockchain, insurtech, payments & transfers, banking transformation, open banking, lending & finance, and security.
In the four-day event, 180 speakers and 5,000 personalities from the finance and technology world will gather to discuss the newest industry trends and imminent innovations.
The following speakers will be attending the cryptocurrency online event:
Jamie Broadbent – Head of Digital & Innovation, RBS;
Lana Abdullayeva – Director of Payment Innovation and Policy, Lloyds Banking Group;
Pierre-Paul Benoit – CIO International Banking & Financial Services, Société Générale;
Lianna Brinded – Head of Yahoo Finance UK, Yahoo Finance;
Ketan Motwani – Director – Strategic Change Portfolio, Aon UK;
Marianna Gomez de la Villa – Distributed Ledger Technology Program Director, ING;
Paul Riseborough – CCO, Metro Bank;
Richard Davies – COO, Revolut;
Marjan Delatinne – Head of Global Banking, Ripple.
The Virtual MarTech Summit: Customer Experience & Engagement
Event date: August 13, 2020
The Virtual MarTech Summit is an event aimed at online business makers that are looking to enhance their customer experience to attract and keep the attention of their clientele.
As the online marketing world is very competitive, businesses have to stay abreast of the latest technologies and implement them to their advantage.
The summit will teach attendees how to use multi-purpose content, integrate chatbots & virtual assistants, applying AI, as well as other topics related to driving customer engagement and retention.
At the cryptocurrency online event, there will be a number of people, including:
Karin Zulkarnaen – Chief Marketing Officer, ​​Allianz;
Mayank Singh – Head of Digital, Technology & Marketing, Domino's;
Leslie Bailey – Managing Director, APRT Ruby Tuesday;
Hadi Surya – Head of Marketing, Grab Food;
Promsak Jaranyagorn – Vice President Marketing & CRM, PTG Energy;
Andrew Valler – Senior Manager, Global Marketing Communications, Orica;
KK Chong – Head of Strategic Marketing, Delta Electronics;
Carson McKelvey – Chief Executive Officer, TofuGear;
Luckee Ssaeni – Head of Brand Storytelling & Content, PhonePe;
Avneesh Kabra – Marketing Manager, Troy Corporation;
Chalikar Kuldiloke – Chief Marketing Officer, Sompo Insurance;
Xenthe Bang – Director Global CX, S&P Global;
Soumonath Chatterjee – Director of Digital, Loyalty & Customer Experience Accor;
Chris A Tweten – Marketing Director at Bodega Hostels.
Fintech Friday
Event date: August 07, 2020
Fintech Friday is a bi-weekly event that comprises of concise, updated presentations and panel debates, hosted by some of the most important names in the world.
This virtual and free event comes from the organizers of MoneyNext 2020 and gives delegates the opportunity to talk in-depth about the latest financial trends, such as open banking, APIs, the competition between traditional banks and fintech, and many others.
Some of the names that will be debating at the online cryptocurrency event include:
David McHenry – Head of Global Treasury and Payments Advisory EMEA at Silicon Valley Bank;
Ian Lilleby – EVP, Group CTO, CISO at Crown Agents Bank;
Adrian Smyth – Head of Payments Innovation and Strategic Partnerships, Natwest Group;
Ed Adshead – Grant General Manager, Payments at Bottomline;
Angela Yore – MD & Co-Founder at Sky Parlour, EPA, and EWPN Advisory Board.
Conclusion
We have come to the end of our list with online crypto events for this August. If you are on a tight budget, know that there are several events that are free, plus you do not have to worry about any travel expenses.
* The information in this article and the links provided are for general information purposes only and should not constitute any financial or investment advice. We advise you to do your own research or consult a professional before making financial decisions. Please acknowledge that we are not responsible for any loss caused by any information present on this website.