CCID Updated the Crypto Index: EOS Ranks 1st, What About BTC, ETH, BCH?
Last Updated on Jun 26, 2018 at 00:06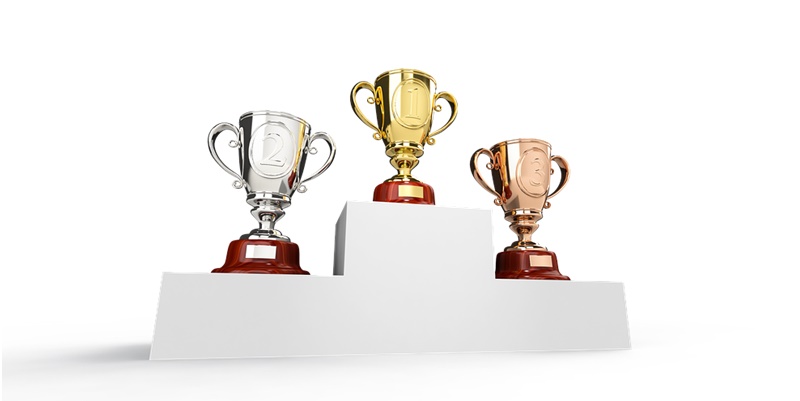 The Chinese government has updated the ranking of cryptocurrencies after adding two new crypto projects. EOS (EOS) is ranked no. 1, Ethereum (ETH) is second, while Bitcoin (BTC) fell to 17th place.
As previously reported by Coindoo, the Chinese government has launched on 17 May its public blockchain-based evaluation index and ranking. Initially, it included 28 cryptocurrencies: "Ethereum, Steem, Lisk, NEO, Komodo, Stellar, Cardano, IOTA, Monero, Stratis, Qtum, BitShares, Bitcoin, Cloud Storage Chain, Bitcoin Cash, Litecoin, Ark, Big Zero, Nano, Bit Cash, Decred, Super Cash and New Chain", according to CYYWCYYW.
The second report (Global Public Chain Technology Evaluation Index) was published on 20 June at the Shanghai Science Hall, including 30 crypto-based projects, plus 2 compared to the original version: EOS and Nebulas.
According to the CCID Network, the CCID Public Chain Technology Assessment Working Group has updated the data within the index:
"The second-phase assessment model has been optimized compared to the first phase. The security assessment algorithm has been improved and the evaluation indicator for ease of deployment of public-chain nodes has been added."
Note that the initial concept of the index remained the same, the group explained. Criteria for crypto-based projects are still basic technology, applicability, and creativity. No criteria such as liquidity, volume or price have been specified in the classification of cryptocurrencies.
EOS is ranked no. 1, BTC- 17th place
EOS is ranked first, even if it has been added recently. The cryptocurrency ranked 5th according to CoinMarketCap after 24-hour trading has outperformed even the second most popular crypto asset Ethereum (ETH), ranked first last month within the index. After the review, Bitcoin (BTC) reached 17th place, recording a 4-point decline, while Bitcoin Cash (BCH) dropped from 25th place to 28th place.
"The EOS main network went live on June 10. Although there was an accident such as a short-term suspension, it was highly active in technological innovation, and the software update speed was still one of the new generation public chains that are currently most concerned by the industry," the CCID explained, adding that "However, due to its short on-line time, the stability of the network remains to be observed."
"The results showed that the evaluation index of EOS…was 161.5, ranking first in the evaluation index list. Ethereum, the first player in the previous period, took the second place with a combined score of 138.4…Bitcoin's public chain technology assessment index is 91.5, ranking 17th," the center said.
Tabel 1. Global Public Chain Technology Assessment Index (Phase 1 )
Table 2. CCID Global Public Blockchain Technology Assessment Index (2nd Edition, Full Result)