Every interviewer's favorite question – Where do you see yourself in 5 years? – probably annoys most people, as humans generally lack Nostradamus-like foresight, and everything aside from what you'll be having for dinner is already in the realm of uncertainty.
While the sincerest answer would be "hopefully, alive and not a disappointment to humanity," how would Bitcoin fare when confronted with one of mankind's most mind-numbing questions?
The market is teeming with Bitcoin price predictions for the next days, months, years, and even decade, with analysists and traders trying to figure out what's in store for the world's number one coin.
Today, we will be focusing on the market's opinions and factors that can help us estimate the price of Bitcoin in 5 years.
Predicted Events That Will Influence Bitcoin in 5 Years
Bitcoin ETF Approval
The SEC in the USA has been very adamant when it comes to approving ETF (Exchange Traded Fund) in Bitcoin, as the organization feels there are many issues regarding the legal aspect of this type of financial product. In other jurisdictions, crypto ETFs are legally available for trading.
Each time a company has submitted their Bitcoin ETF for approval, SEC continuously extended deadlines to their statutory final date and then rejected the ETF. But in the next five years, as the regulatory and financial aspects mature for Bitcoin, there will certainly be a BTC ETF on the US market. While this might not happen in 2020, by 2025, we might have some crypto ETF options.
Bakkt's storage solution and the Grayscale Bitcoin Trust (GBTC) are some options that have made institutional investment possible for crypto investors that are not looking to directly buy and own the assets, thus managing the risks associated with direct purchasing.
An ETF that has been approved will present itself as a more secure option for organizations that want to invest in BTC and to avoid the risks that come with wallets and storage, placing that obligation on the custodian provider of the product.
As one BTC ETF will get approved, this will lead to more crypto ETF options, which will attract interest from institutional investors.
The Lightning Network
Since its early days, the Lightning Network has been touted as the best solution for all of the problems of the Bitcoin blockchain.
In theory, Lightning has many useful applications, but integrating it entails a complex and difficult process that will most likely require continuous development and improvement. Even if it is not perfect in its current state, people still can use it, and in the next five years, it will probably be more stable.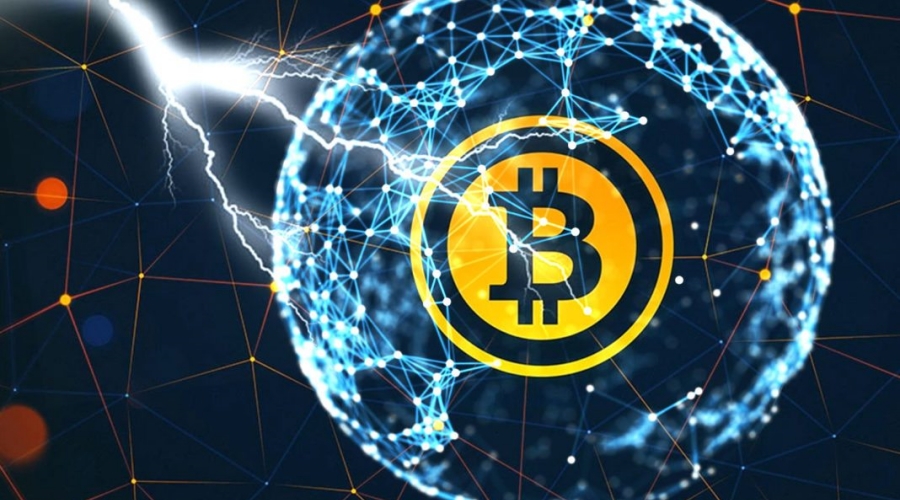 There is also a high possibility that the future wallets and payment systems will base their operations using the Lightning technology. This will enable Bitcoin to be transferred more quickly, changing its status from store of value to medium of exchange or improve in both aspects.
If Bitcoin in 5 years becomes easier to transfer, then there would be no need for alternative currencies and will increase the price and use of BTC exponentially.
The Halving
The most anticipated event in the world of crypto is set to happen in a couple of months. The "halving" will take place in mid-May 2020, which will reduce the Bitcoin block reward from 12.5 to 6.25. This will cut down the daily influx of Bitcoin entering the market from 1800 to 900. This will increase the coin's scarcity effect, which, according to some analysts, will drive up the price.
By factoring in the historical prices after each previous halving, mathematics, and economic theories, there is a high chance of Bitcoin gradually increasing from current levels and reaching new highs in 2025.
Bitcoin Price Prediction in 2025
Coinswitch
Coinswitch's Bitcoin price prediction indicates that the coin will see a growth of 385.450281% in the next five years. This means that Bitcoin in 5 years will be changing hands at a price of $50,044.6.
"Bitcoin might touch the $50k mark in the year 2025, which can take the crypto market to a whole different height altogether. As per the predictions and analysis, Bitcoin stays securely to number one position, without any close contender. Gradually, Bitcoin might be seen more as a store of value, along with it being an alternative currency. There are certain Bitcoin price prediction tools which help the experts come up with data. The fiat currencies might be replaced by Bitcoin, as predicted by crypto enthusiasts like John McAfee."
While we agree that BTC might shift from a store of value to an alternative currency, it is unlikely that the coin will replace all fiat currency in such a short timespan.
The site also believes that by 2025, Bitcoin might see more adoptions in terms of real-time use cases.
Traders and Analysts
Another very bullish Bitcoin price prediction was made by TradingView user, v1shnu, who created the chart progression of Bitcoin for the next 5 years.
He indicates on that chart that the coin will reach $139,000 in 2023, but then drop to $50,000 in 2025, which is on par with what Coinswitch predicted, and from there it will once again surge to $790,000 by the year 2028.
A bearish prediction formulated by MrRenev based on analysis suggests that Bitcoin's long-term bullish momentum has dwindled and ultimately rejected, foreseeing that the coin will trade around $10 between 2023 and 2025.
Walletinvestor
Walletinvestor believes that in 2025 Bitcoin will have a trading price of $53617.28.
Digitalcoinprice
Digitalcoinprice predicts that BTC will start 2025 at a price of $21,383.50, peak in May at $24,782.75, and close the year at $19,877.72.
Gov.capital
Gov.capital projects that Bitcoin in 5 years will have a trading price of $63843.10 at the beginning of year.
Conclusion: Bitcoin Price Prediction in 5 Years
Seeing as most price predictions and forecasts from analysts are heavily bullish on Bitcoin, with most of the projected prices reaching thousands to even over $1 million dollars. But there are also naysayers that think BTC's time is up and an imminent crash is looming.
Bottom line, Bitcoin would still probably be as clueless as you are when you are asked where do you see yourself in 5 years.
Featured image: osaidbk.com
* The information in this article and the links provided are for general information purposes only and should not constitute any financial or investment advice. We advise you to do your own research or consult a professional before making financial decisions. Please acknowledge that we are not responsible for any loss caused by any information present on this website.