Dogecoin. What is it?
Everyone knows or has at least heard of the Internet sensation that was the "Doge" meme. After the likeness of this famous Shiba Inu dog, the cryptocurrency Dogecoin was created.  Since its introduction in 2013, Dogecoin has quickly gathered an impressive online community around it, reaching a capitalization on USD 60 million in 2014. As of December 2017, it has reached a capitalization of USD 308 million.
Dogecoin is an open-source cryptocurrency that can be used to purchase and sell goods online, or trade it for other cryptocurrencies (like Bitcoin and altcoins) or fiat currencies.
Dogecoin Wallets
Dogecoins need to be stored in a Dogecoin Wallet. This wallet can be accessed by computer, smartphone or website, allowing the user to send, receive and store Dogecoins in a matter of minutes. Essentially, a Dogecoin wallet acts just like a bank account would when managing your funds.
There are different types of wallets which have been designed to supply the individual needs of users. The main types of wallets are: desktop, mobile, hardware, web and paper. These wallets have different levels of security and convenience so it's very important to choose the one that is best for you. Below is a list of the best wallets for Dogecoin.
Dogecoin Core
Dogecoin Core is the Doge's official wallet. It downloads the entire blockchain and then it has to sync with it in order for the user to start transactions. Because of this, its initial sync is a bit slower compared to others, and it also needs more space. This wallet is recommended for Dogecoin miners, as it is very secure and trustworthy. It is compatible with the following operating systems: Windows, OS X, Linux.
MultiDoge
MultiDoge is a desktop Dogecoin client which doesn't have to sync with the whole blockchain. Powered by Dogecoin, it's a light wallet which syncs fast and it's very easy to use. It is not recommended that this wallet be used for mining, as it will become slow and unresponsive. It supports Windows, OS X, Linux.
WowDoge
WowDoge is also a light wallet designed for desktop use. This wallet eliminates frustrating waiting time because it doesn't have to download entire gigabytes of blockchain. The interface is user-friendly and it runs seamlessly.  You can request to have new features added. WowDoge is also free and open source.
DogeChain wallet
DogeChain is also a free online wallet for you to store your Dogecoins. It's very uncomplicated and easy to use, enabling the user to access his coins anywhere, anytime.
Exodus.io
Exodus is a multi-coin wallet that stores many cryptocurrencies, one of them also being Dogecoin. The platform is known to be a secure place to keep your virtual assets. The user interface is easy to use and is the only desktop app to have ShapeShift built in.  You can keep all your cryptocurrencies in one place and perform transactions from one application.
Exodus offers seed phrase which can be used to recover their coins if the user's computer breaks or their hard drive becomes corrupted. Exodus also has good customer support service.
Block.io Wallet
Block.io is an online web wallet for multi-currency storage and transactions. Users can manage Dogecoin, Bitcoin and Litecoin from one account. But it is not advised you store much in an online wallet, no matter how trusted the site is.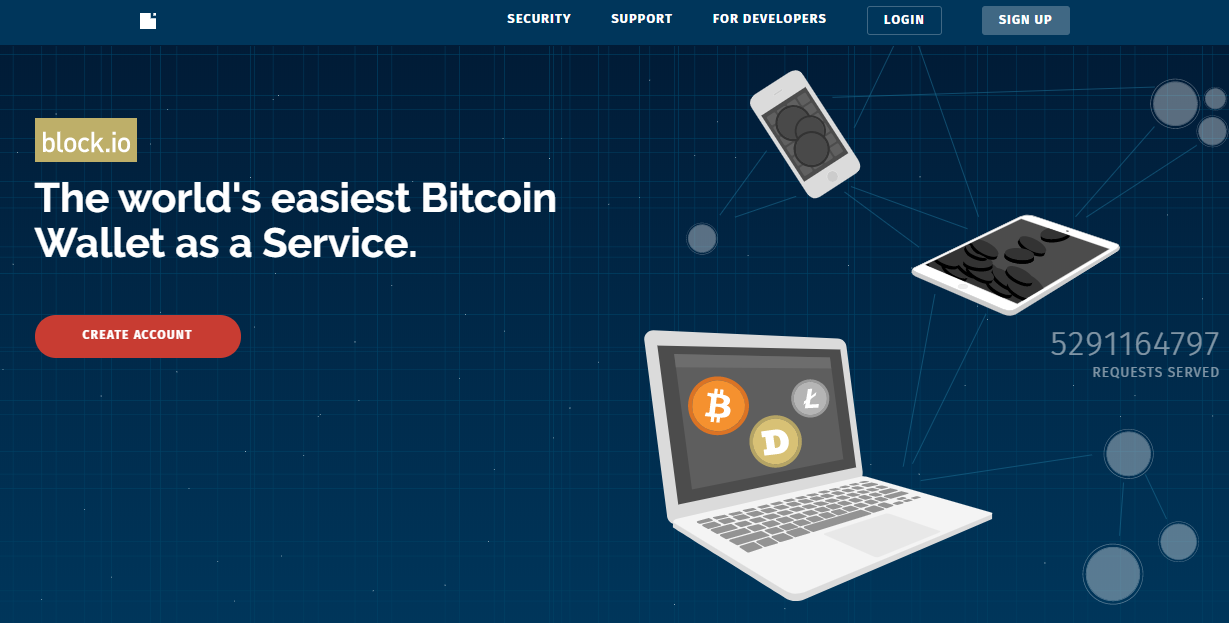 Cryptonator Wallet
Cryptonator is an online exchange site and wallet that supports multiple virtual currencies and instant transactions. It's globally accessible on multiple devices, such as laptop, desktop and smartphones.  Cryptonator is viewed as a generally good wallet, but it may not sit well with security freaks due to it being online and it has a larger potential of being hacked. Supported cryptocurrencies are Bitcoin, Dogecoin, Litecoin, Ethereum, Dash, Bitcoin Cash, Blackcoin, Emercoin, Monero, Peercoin,  Primecoin, Reddcoin, Ripple, Zcash.
Jaxx.io
Jaxx.io is a multi-currency wallet that has a user-friendly and accessible interface. Jaxx has ShapeShift implemented and it also gives seed phrase for coin recovery. So far there have been bug reports, but they have been solved and the coins were recuperated.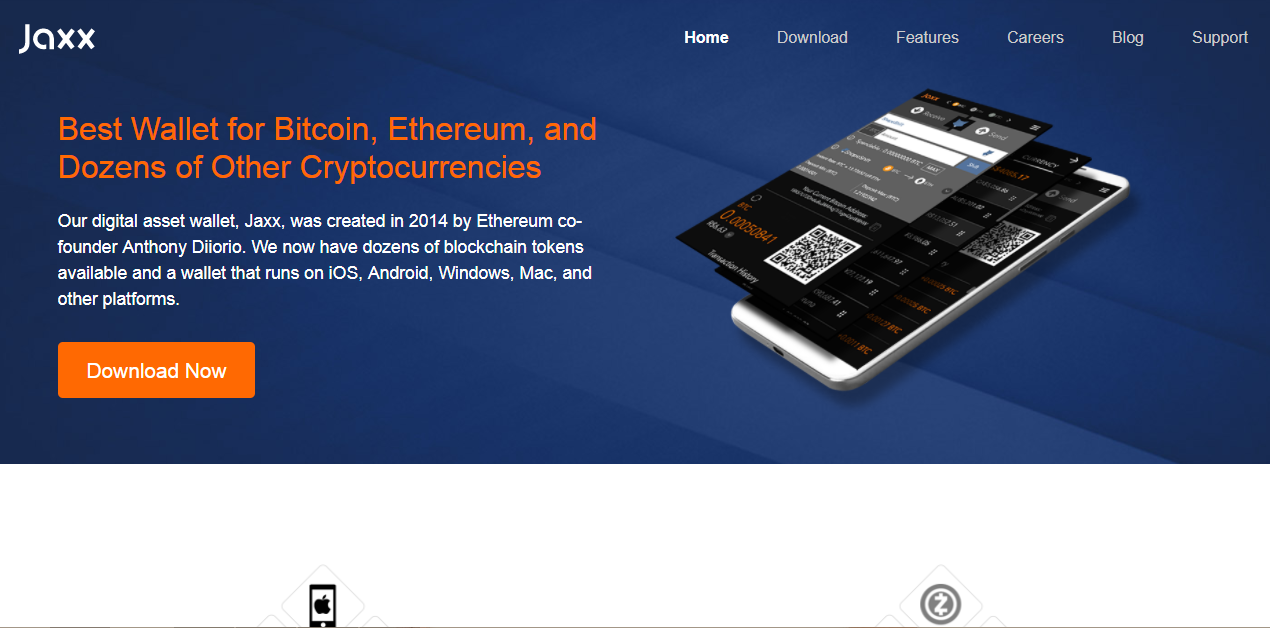 Ledger Nano S
Ledger Nano is a very recommended hardware wallet by most crypto coin owners. It has great security and backup features. Ledger Nano also offers seed phrasing if you've lost your coins. The cost is accessible and it supports Bitcoin, Dogecoin, ETH, Ripple, Dash, Zcash and others.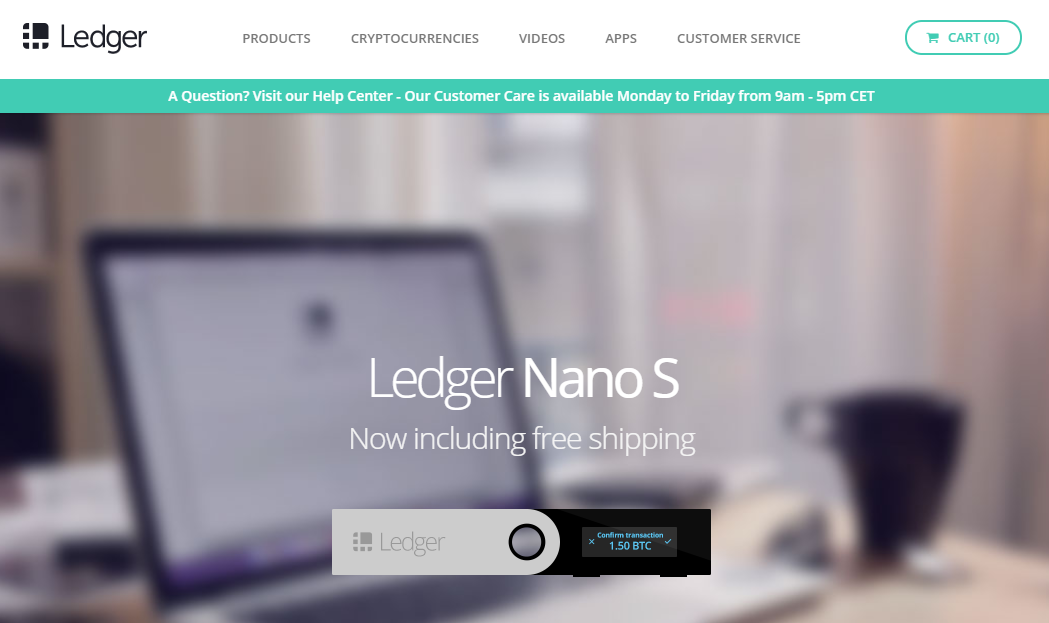 WalletGenerator
Paper wallets are an offline method of keeping your Dogecoins safe, as the necessary data is printed on a piece of paper. This type of wallet is good if you are thinking of storing coins for a long period of time, but even if they are safe from online attacks, they are still vulnerable to loss and theft.  However, additional security can be added by splitting the wallet into shares that reassemble the secret key or have multiple keys created. Check out WalletGenerator's official website.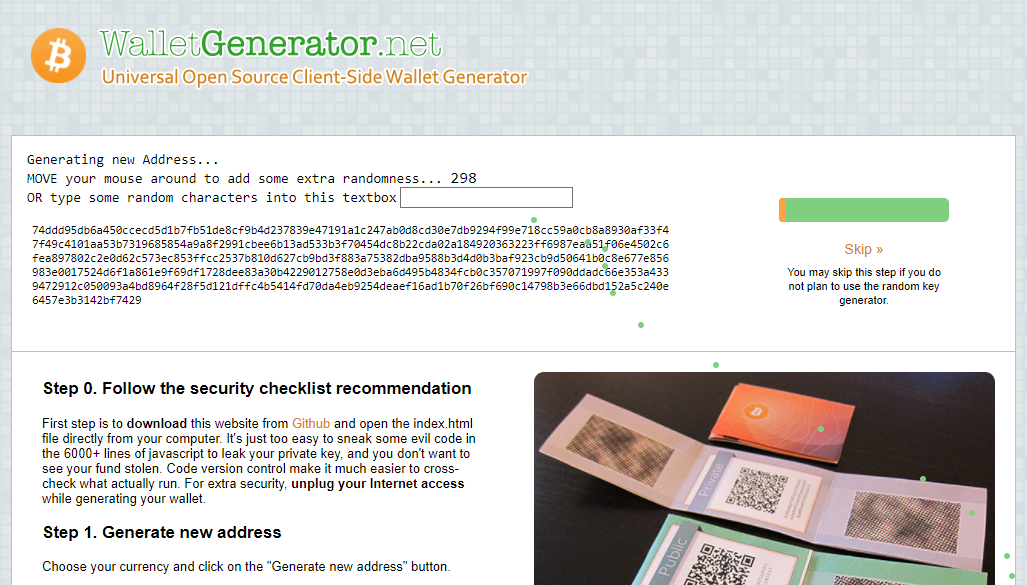 We hope the abovementioned list was of help to you and that by now you have an idea of what kind of Dogecoin wallet you need.