In the last couple of years since cryptocurrencies have started to claw their way into the mainstream, the need for app decentralization has become more and more evident. And, fortunately, the blockchain continues to prove itself as a valuable resource and technology, that can truly change the world, and that disrupts more and more industries with each passing day.
Lately, we've seen blockchain tech massively reshaping the fin-tech industry and all its adjacent sections. Even more impressively is the fact that blockchain is also changing industries, such as healthcare, logistics, real estate, politics, ride sharing, charity, aid organization, and education.
Blockchain in the freelancing business
However, there is one more economy or ecosystem that blockchain promises to disrupt: freelancing. Almost ten years ago, freelancing was very much frowned upon. Fast forward to today, and there's no denying that the ever-evolving freelancing ecosystem is slowly but surely shaking up the traditional professional itinerary.
If there's one thing blockchain technology is extremely good at, it is at cutting out the middleman. This is part of the reason blockchain tech is slowly making its way into the freelance world, as it improves the flexibility of the working program, it speeds up payments (another thing the blockchain is good at), and it lowers fees (by a lot).
With an estimated somewhere between 5 and 6 million freelancers in the world, another common problem is the increasing number of freelance platforms. These new platforms struggle with the verifying of new jobs, as the current processes are not transparent and not automated (something that could very well be resolved with the usage of smart contracts). Other issues include the unfair system of payments, as well as fake reviews. These are all problems that blockchain technology is capable of solving if implemented in the right way.
That said, here is our list of the best blockchain freelancing platforms you should consider joining now.
Blocklancer
Promising to solve "all problems of current freelancer platforms," Blocklancer is a very ambitious project. It's a blockchain- and Ethereum-based platform that is all about fixing the current unsatisfactory quality of services provided by most of blockchain freelancing platforms.
The project focuses on eliminating fake reviews, unfair payments, and the lack of schedule flexibility. Everything is decentralized, and the power within the platform is ensured through its token. Token holders can vote regarding the decision and to settle a wide array of disputes. The disputes are settled through an automatic dispute system, which ensures fairness.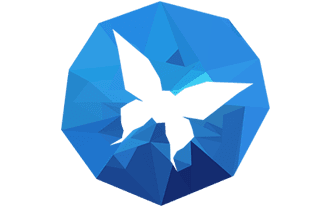 Blocklancer is also known for its extremely low fees (each freelancer is charged a 3% fee) and its zero-censorship philosophy. On the surface, the platform works like most freelancing ecosystems: freelancers search for jobs, build the reputation, and get contacted by clients based on their acquired or relevant skills.
Ethlance
Ethlance is one of the most popular blockchain freelancing platforms currently on the market that boasts a zero-fee policy. The only fees on Ethlance are the typical "gas fees", which the Ethereum network requires for basic transaction processing.
The platform's UI is pretty straightforward, and freelancers can easily look for jobs. The search process can be narrowed down by selecting filters, such as the type of payment offered, the employer's rating, experience level, project length, budget, and availability.
On the other hand, employers can look for potentially interested freelancers based on their skills, ratings, hourly rates, language, and feedback. In order to use Ethlance (regardless of being an employer or a freelancer), users must have both MetaMask, and Ethereum's Mist browser installed on their computers.
FreelancerCoin
Just like the others, FreelancerCoin is an Ethereum-based freelancing platform. It's probably one of the most technologically evolved blockchain freelancing platforms out there since it uses blockchain, smart contract technology, as well as artificial intelligence. Similarly, it has an internal token that allows employers to pay freelancers with.
The platform allows for all the standard features one might expect to find a typical freelancing platform, such as the posting of potential jobs by clients for freelancers to apply to. Additionally, users can also set up smart contracts in order to get automated the payment process (made with the help of the LAN token).
CanYa
CanYa is a platform that is currently very poised towards making a name for itself. The platform stands out from the crowd with its standard fees of 1% carried out in the native utility token called CanYaCoin. It's a decentralized, open, and globally accessible ecosystem.
The cryptocurrency is used to incentivize the platform growth and user behavior (with a clear focus on high-quality services). CanYa has another advantage when it comes to setting itself apart from the competition, it is the fact that it aims to provide in-home services, besides the typical freelance work (programming, copywriting, etc.).
Steemit
Steemit is another very representative blockchain freelancing platform that shows how the trend tends to shift towards blockchain-powered ecosystems. Steemit is a platform that connects freelancers and potential clients.
One unique aspect of Steemit is the fact that it allows freelancers to
post high-quality content directly on the platform. Users can then read, comment, and engage with the content and the content creators are subsequently rewarded with STEEM tokens. The rewards are in proportion to the number of people reading and engaging in the work, based on the amount of "Steem Power Units" of each user.
Conclusion
Of course, there are a lot more blockchain freelancing platforms, built on top of blockchain tech, that are not mentioned in our list. These include Dream, Ethearnal, Orbinetwork, Cryptotask, and Atlas. Even though both, the technology and the public perception of blockchains, still has a long way until it matures, these platforms show great promise and prove that the first steps have already been made.
Featured image: Bitcoin Exchange Guide
* The information in this article and the links provided are for general information purposes only and should not constitute any financial or investment advice. We advise you to do your own research or consult a professional before making financial decisions. Please acknowledge that we are not responsible for any loss caused by any information present on this website.